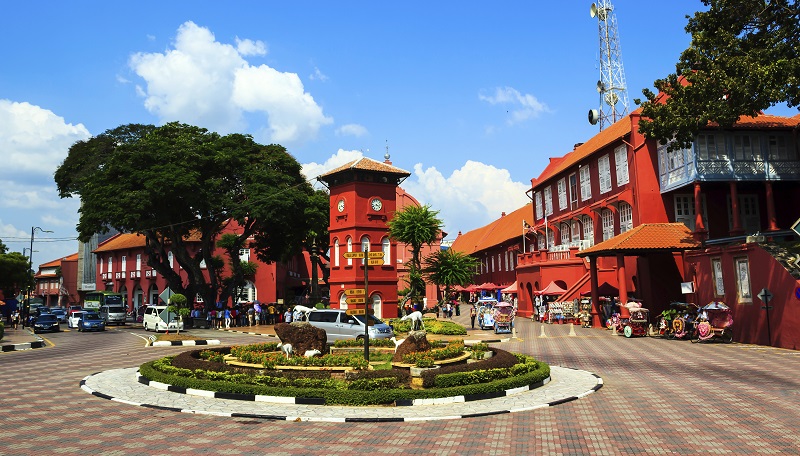 Melaka, located in the Southern region with adjacent to Johor and Negeri Sembilan, is a  historical town that allows you to widen your eyes on the history. Tourist destinations such as the St. Francis Xavier's Church which stood on top of a hill and St. Peter's Church, the oldest yet still functioning Catholic Church in Malaysia are definitely worth for a visit.
Good Place for History Hunting
Built by the Dutch in 1753, the Christ Church is located at the center of the Melaka's historic district and remains as a symbol to their heritage and occupation. Another iconic landmark of Melaka would be the A'Famosa which was built by the Portuguese back in 1511.
Step your feet to the Baba and Nyonya Heritage Museum, Maritime Museum and the Cheng Ho Museum allows you to discover the region's marvelous story in the past. History hunting will be a good activity for tourist to Melaka where you could find centuries-old Dutch churches, Chinese temples, Malay mausoleums and etc.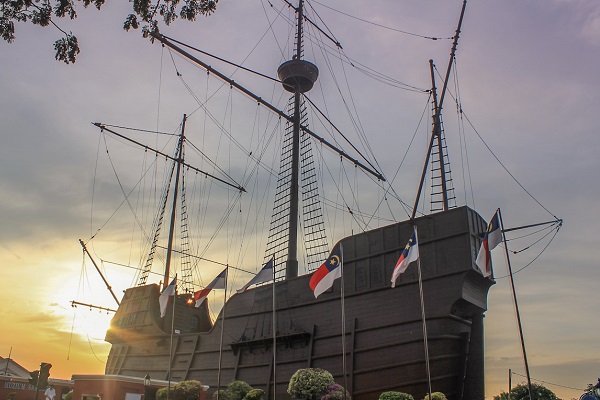 Maritime Museum
Diversified of Activities for All Types of  Tourist
A walk at the Jonker Street will portray you rows of houses and shops with harmonic presence of Chinese, Dutch and English architecture. Also recognized as the Antiques Row, it is an ideal place for shoppers to look for antiques and 2nd hand items.
Another interesting tourist attraction in Melaka is the trishaw rides. Normally found near the Christ Church, these specially decorated carts are for rent on per trip basis or hourly basis that allows you to tour around the Melaka city.
Try some symbolic dishes in Melaka which you could not find in other places. The chicken rice ball, ikan bakar (grilled fish), satay kajang or Nyonya dishes would be a good start off and boost up your appetite. The crunchy pisang goreng (deep fried bananas) sell at the roadside stalls in Klebang Beach is also one of the local foods that you couldn't miss in Melaka.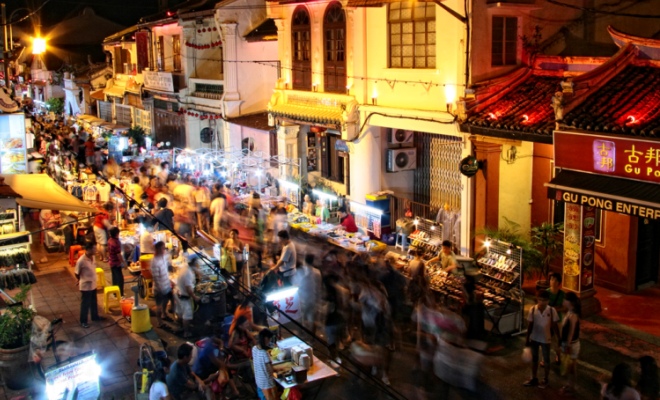 Jonker Street
Get Back to Nature
With museums and temples, Melaka town will be the best tourist destination choice for the historic buff or the enthusiastic shopper. Looking for clean white sandy beaches and crystal clear waters, Pulau Besar has it all with additional pieces of Melaka's ever present history. Pulau Besar also known as the "Big Island" would also be a fantastic day trip for family outing.
After passing the Ayer Keroh Toll on the North South Highway, you can easily find other tourist attractions such as the Ayer Keroh Recreational Forest, Butterfly Farm, Mini ASEAN, Mini Malaysia and Crocodile Farm, these tourist spots allow you to further your journey to discover the beautiful and historical Melaka.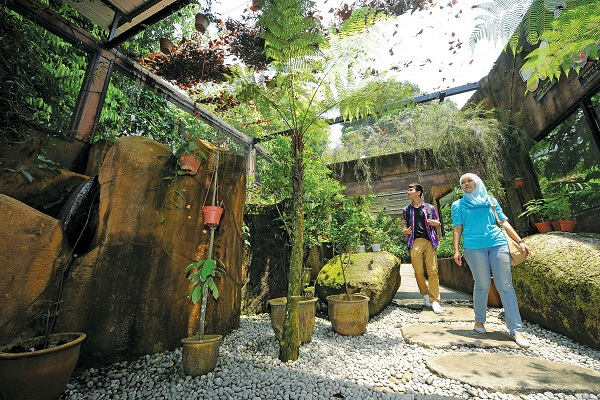 Butterfly Farm
---
Explore Melaka
---
Melaka Travel Guide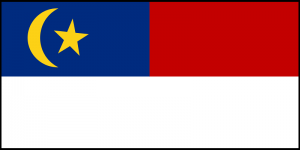 Flag of Melaka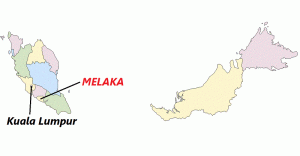 Access and Orientation
---
Recommended Hotels in Melaka
---