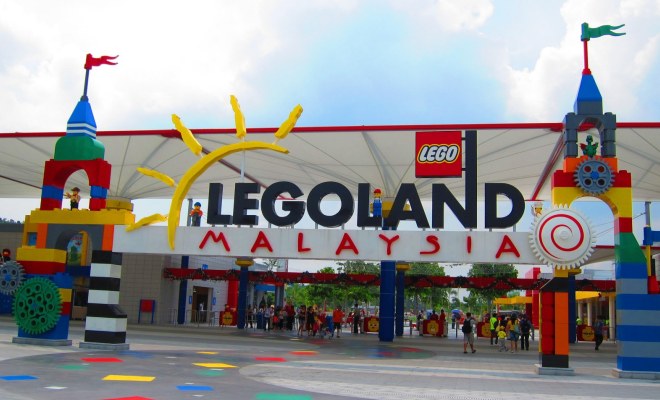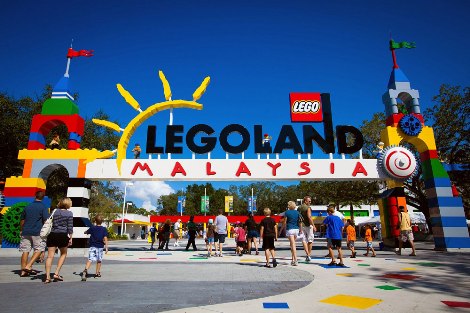 Being the first international theme park in Malaysia that features more than 40 exciting rides and activities, Legoland Malaysia is one of the hottest destinations for family getaway after Genting Highlands. Located in the Nusajaya of Johor, the theme park not only famous among locals but also popular among international travellers as the park is the first Legoland theme park founded in Asia. Definitely a must visit destination for any holidaymaker having vacation in Malaysia.
Attractions in Legoland
Legoland has never falls short of things to do and see as the park features more than 40 rides, attractions and shows that will sure offer you a fun filled family vacation. With the diversified of themes within the park, there are always something to offer for all ages of children.
One of the main attractions within Legoland Malaysia is the Miniland that was built with more than 30 millions of LEGO bricks. It is an interactive world with a massive scale down, where trains, aeroplanes and people come to life with just a touch on the button. The other well preferred attractions include the 4D Movie Experience and Lego City where your kids can experience the amazing adventure on the screen as well as by taking control a brick vehicle themselves.
Not only for the children, there are also several activities that every family member can take parts. Activities such as the "Rescue Academy", "Lego City Stage", "The Shipyard" and "Legoland Express" are all fun activities not only to fascinate the youngster, but the elderly will feel the fun too.
Legoland ticket and pass
Depending on how you wish to explore the theme park, there are 1 day ticket, 2 days ticket as well as annual pass available for purchase. Visitors can either buy the tickets online or in the Legoland theme park itself. Before buying the tickets, it is worthwhile to check with local tour companies as there are theme park packages available that will cover for your accommodation and transportation at discounted price.
Where to stay near Legoland
As Legoland Malaysia is located with close proximity to Johor Bahru, there should be no problem to find a place to stay in Johor. There are diversified of accommodation ranging from budget hotels to luxury resorts that suit every budget. If you prefer, you can also stay in the hotels and resorts that partner with Legoland, hotels such as the Thistle hotel, KSL hotel, Bayu Marina Resort, Pulai Spring Resorts and etc are all worth for a stay. For vacation in budget, the Tune Hotel is a good option.
Recommended Hotels near Legoland:
1. KSL Resort (5 stars) – Highly recommended!
2. Thistle JB (5 stars)
3. Pulai Springs Resort (5 stars)
4. Traders Hotels (4 stars)
5. The Puteri Pacific (5 stars)
6. Hotel Granada (4 stars)
7. Grand Paragon Hotel (5 stars)
8. Bayu Marina Resort (4 stars)
9. Tune Hotels (3 stars)
10. Hotel Sentral JB (3 stars)
Where is Legoland Johor and how to get there
Legoland Malaysia is located in the state of Johor, to be exact in the area of Nusajaya. The park can be reached with numerous transportation, either from Singapore or any other destinations of Malaysia. Self drive or taking a coach service are both a viable option. For coach service, visitors are advised to check with the local tour companies as some of the service will provide tour to other attractions in Johor. For visitors who prefer flexibility, rent a car and tour around Johor is also great as car rental company can be found easily from airports or city areas.