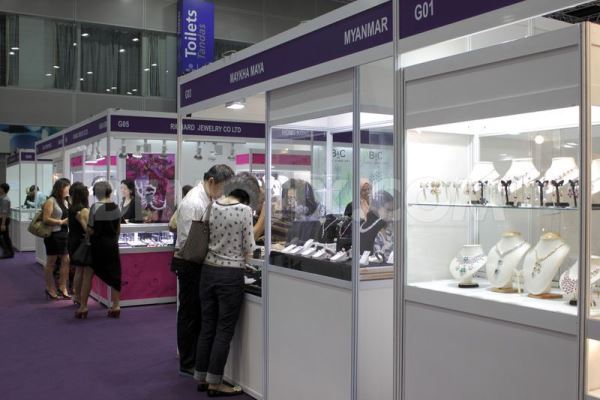 Various booths in the past Jewellery Festival  (Photo credit to: www.demotix.com)
Feast your eyes on fabulous jeweleries, from shimmering diamonds to dreamy gemstones! The renowned Malaysia International Jewellery Festival which is dedicated exclusively to the jewellery industry is back. Over 250 Jewellery exhibitors from more than 20 countries and regions which includes Singapore, Hong Kong, Malaysia, Thailand, Italy, India Sri Lanka, Cambodia and much more will be participating in this festival.
This international jewellery event will no doubt be at the center of attention as the world's most elite traders, connoisseurs and quality buyers alike from the industry congregate and carry out trades. Your participation in this event would undoubtedly increase your visibility in this international arena. In addition, you will be delighted to know that jewellery export-import trades in Malaysia are now tax free! Hence, now is the best timing to extend your business in this golden place!
Event: Malaysia International Jewellery Festival 2014
Organizers: MIJ Exhibition Sdn Bhd
Venue: Kuala Lumpur Convention Centre
Date: 24th April – 5th May 2014
Ticketing: Free admission