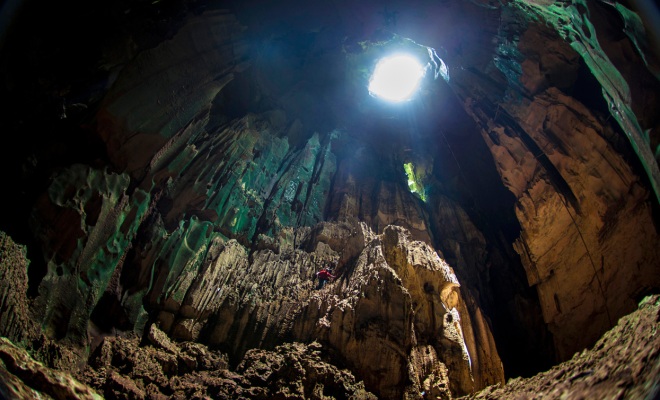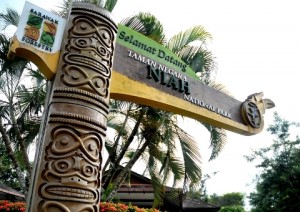 Sarawak is the largest state in Malaysia. It is also known as the Land of the Hornbills and is home to the longest river in Malaysia; Sungai Rajang. The land comprises of 27 different ethnic groups living in the same state in harmony and speaking over 40 different dialects and languages. It is safe to say that Sarawak is a must visit destination for its unique diversity and culture.
Nature lovers will definitely love Sarawak. Most of the land in Sarawak is covered in undeveloped greenery. It is definitely a great place to explore nature at its best. One place that is a great place to spend the day is the Niah National Park.
The park is a National Historic Monument. Many pre-history discoveries were made right here at this park in many of the caves and the findings have proven exciting and amazing. When visiting the park, do come in proper attire; track bottoms is good to avoid being bitten by leeches. Comfortable walking shoes and sufficient supply of water and other necessities are essential to make your trekking journey around the park a great experience. Also, a flashlight is much necessary as you will be exploring some very interesting caves.
The trails in the park are not many. One of the trails is the Madu Trail that has been clearly marked off and uses specific trail color markings. This trail leads to the foot of the Kasut Hill and is a great place to just enjoy the beautiful flora and fauna that make the park their home.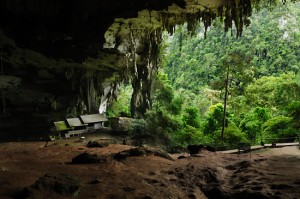 One highlight of the park is seeing the place where birds' nests are extracted from. Here, explore caves that go back to pre-history and see the dramatic geology of the caves and cliffs that have formed over the years. The park is home to many caves for visitors to explore. One must see cave is the Painted Cave. This is a great place to explore and as the name suggests, this cave exhibits many paintings that show human figures, animals, warriors and longboats that were said to be used in funeral ceremonies. These are the long boats that carried the souls of those who passed on at that time to the land of the dead. Here is also the place to see the so called death ships. While most of the ships were transferred to the Sarawak museum for public display, some of the ships still remain here.