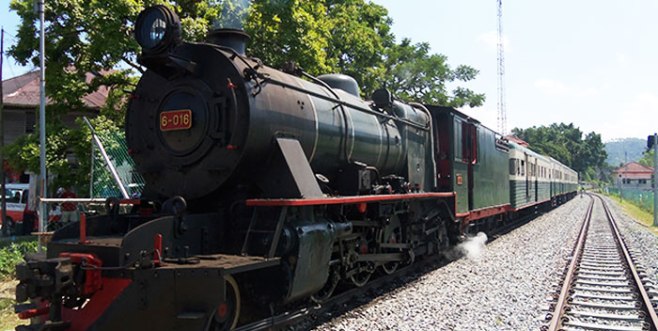 The North Borneo Railway in Kota Kinabalu is one of the attractions you must visit in Sabah. This railway is the oldest railway in Borneo dated back to the year of 1896. It held the huge responsibility of transporting tobacco and thus, when you are in Sabah, be sure to visit the railway to witness for yourself one of the biggest transporting systems in history.
After a huge face lifting, the North Borneo Railway is finally reopened in February 2011, allowing visitors – both foreign and local – to come abroad and enjoy the local feeling of traveling on a railway. The face lifting of the railway introduces new trains and had also repaired and renewed old lines, which contributes greatly in ensuring the comfort and convenience one demands when riding on the train.
When you are abroad, the train gives you an instant feeling suggesting that your world had been put into pause – everything slows down, even your frustration and any negative feelings you might be feeling. Once you step onto the train, it is like everything has been left behind at the train station and you are now traveling on a worry-free railway. The friendly and welcoming station master will be on guard every second you are on the train. Do not hesitate to enquire him on any information regarding the local histories and facilities or services. The station master is also extremely professional and if any help is required to understand more of the "jargons" you see either on the train or on the station, the station master will definitely help you with your problems.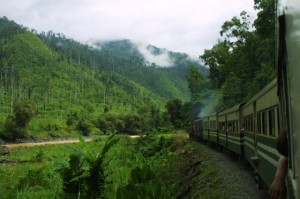 Along the journey on the train, you will pass through a lot of the local villages and towns. Here, you will get to see the old-school style buildings with their local residents, most of them being the local people in Sabah which had been residing in the area for decades, or even centuries. These local people are also very friendly. Whenever the train passes by, they will make sure to wave at the passengers on the train along with friendly smiles embedded on their faces.
Once you are done with the whole nostalgic adventure on the train, make sure to take a picture with the train first before you leave the place. You can also find a tourist train, built with an old style way of constructing in the North Borneo Railway as well. However, there are certain days when the train will not be traveling so be sure that you contact the company of the railway before you leave for the railway to avoid disappointment.
Recommended Area to Stay in Sabah:
Kota Kinabalu
From city's heritage exploration to islands escape, accommodation option in KK is countless.
Mount Kinabalu
For visitors looking to discover mother nature and access to the highest mountain in South East Asia.
Semporna
Gateway to the islands paradise (Mabul Island, Sipadan Island, Kapalai Island and more!).