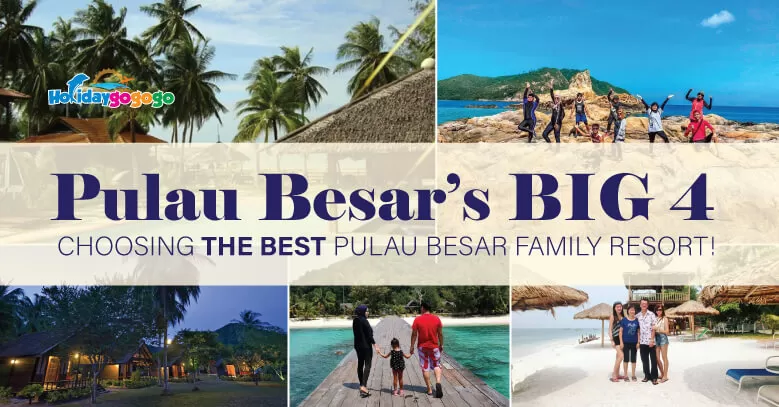 Located about 15km away from Mersing, the sleepy town east of Johor, lies Pulau Besar (Big Island), an idyllic paradise still relatively hidden (unlike the popular Tioman Island). Gazetted as a marine park by the Government to protect the abundant marine life, the island boasts white, powdery beaches and warm, azure waters so clear, you can see the colourful corals below.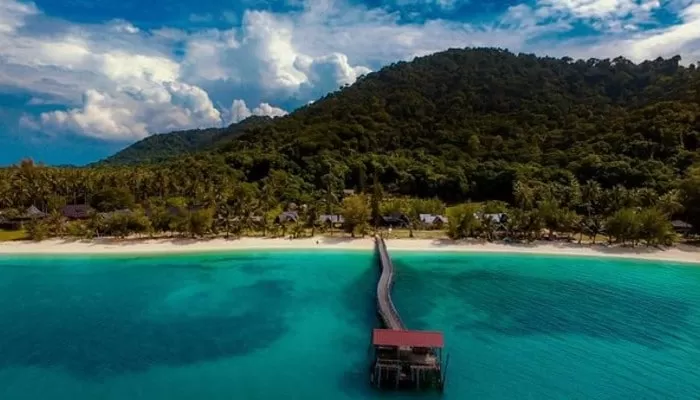 With such attractive characteristics, it's not hard to imagine that Pulau Besar is a hotspot for family vacations too. For your next trip to the island, we analyse all the resorts on the island to see which is the best Pulau Besar family resort!
[lwptoc numeration="decimalnested" numerationSuffix="none"]
---
D'Coconut Island Resort
D'Coconut Island Surroundings
As the most affordable option available, D'Coconut Island Resort offers a clean, comfortable, no-frills stay. It occupies the western front of Pulau Besar and features a swimming pool at the front and 3 gardens in the middle of the property, separating the different rooms available. The rooms are all within walking distance of the beach. However, the family rooms are located in the innermost section of the resort.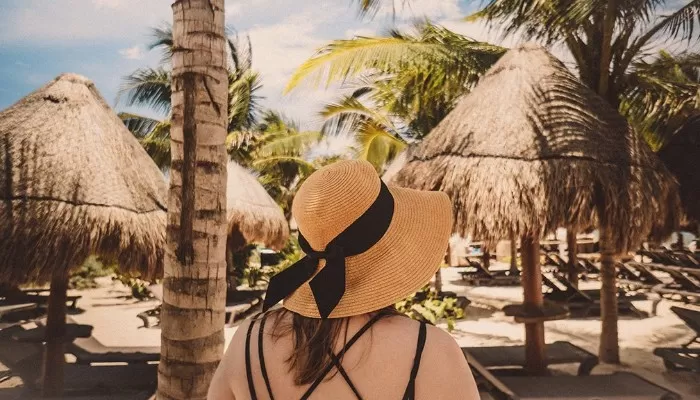 D'Coconut Island Dining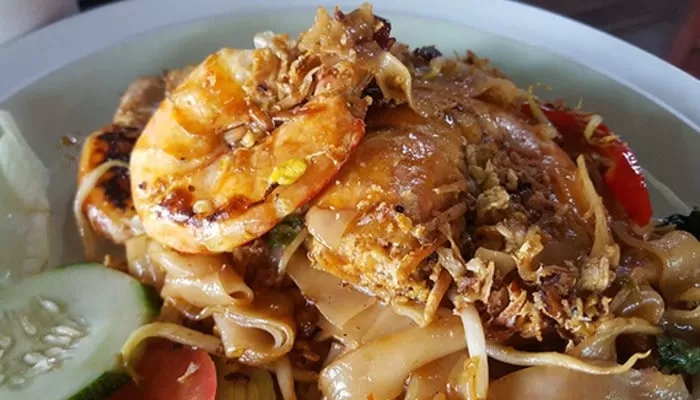 The restaurant offers a mix of Western and local cuisine at reasonable prices. What it lacks in variety, it makes up for it through excellently prepared familiar favourites such as club sandwiches and fried food items.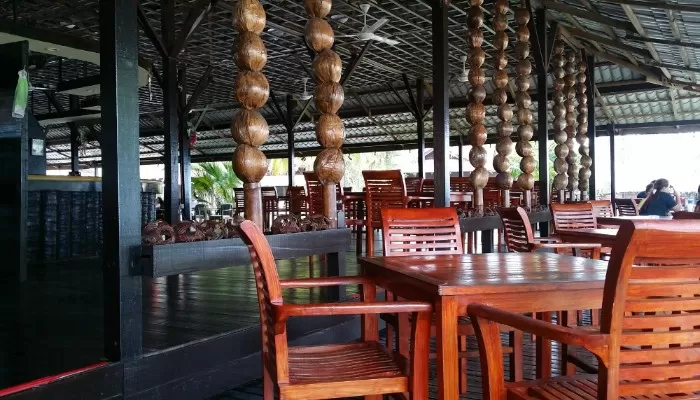 The breakfast buffet serves eggs, sausages, beans, toast and fruit – a simple, satisfying selection.
D'Coconut Island Activities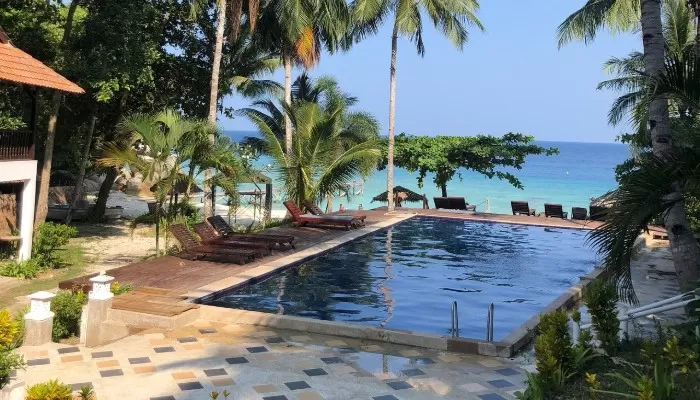 D'Coconut Island Resort might just have the best swimming pool in Pulau Besar. It's not large, but it offers spectacular views of the ocean beyond.
The resort also has an activity centre offering several activities suitable for the whole family.
One of the MUST-DO activities at Pulau Besar is kayaking. With a kayak, you can explore the surrounding calm waters. It can be a peaceful, gratifying experience for kids and parents alike. You can also choose to charter a boat and explore the neighbouring islands close by.
I'll let you in on a little secret: you actually don't have to go far out from Pulau Besar to see thriving marine life.
The island's beaches and the waters surrounding it are plentiful enough! Grab your snorkel mask, head to the nearest beach next to your resort and immerse yourself among exquisite corals and the intricate marine wildlife that lives within.
The waters here are amazingly clear with great visibility, granting a stunning snorkelling experience.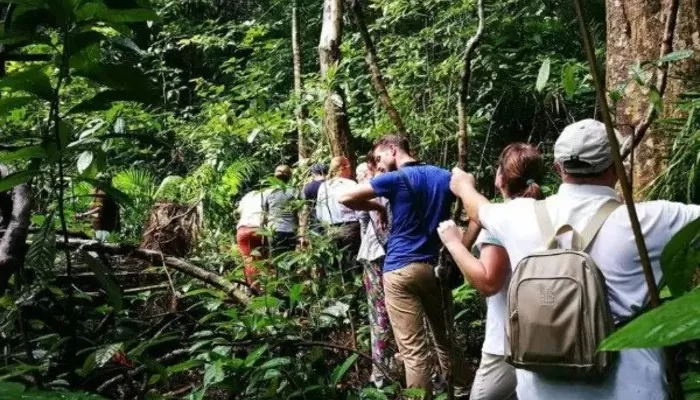 Back on the mainland, enjoy a relaxing beach walk down the coast. For a challenge, the resort offers jungle trekking through the lush foliage further inland. You will need at least 4 members in a group to qualify for a guide. If you're travelling as a family, this shouldn't be an issue at all.
Aseania Beach Resort
Aseania Beach Surroundings
A few metres away from the west jetty and just before D'Coconut Island Resort, lies Aseania Beach Resort, a sprawling 3-star establishment. A swimming pool especially for kids sits right in the middle of the resort. The room choices offer different views including the beach, the swimming pool and the garden further in.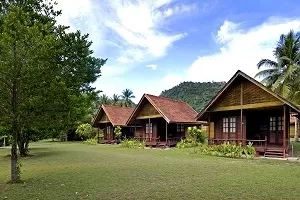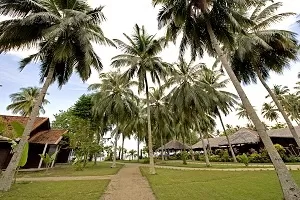 The huts exude a rustic charm reminiscent of kampongs. The interior goes against the theme, affording modern comforts in a spacious room.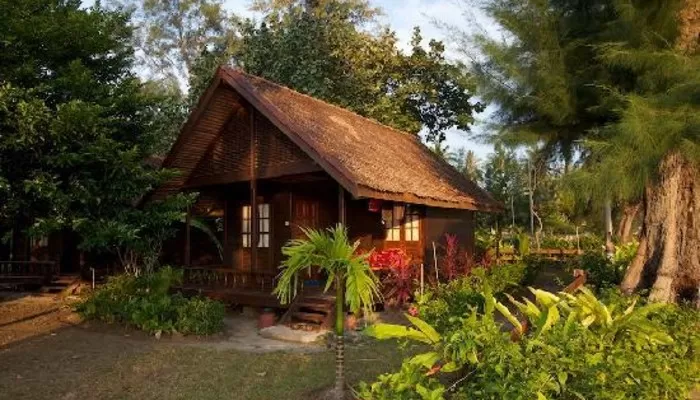 Aseania Beach Dining
The resort's open-air restaurant, Kayu Manis Restaurant, serves up impeccably prepared fresh seafood choices and local delights. Expect tantalizing in-house specialities such as Pineapple Fried Rice, Grilled Chicken, Steam Grouper and Chili Lala – to name a few. It's quality standards for food set Aseania Beach Resort apart from its competitors on the island. The food here is tasty and goes extremely well with the rich island backdrop that frames it.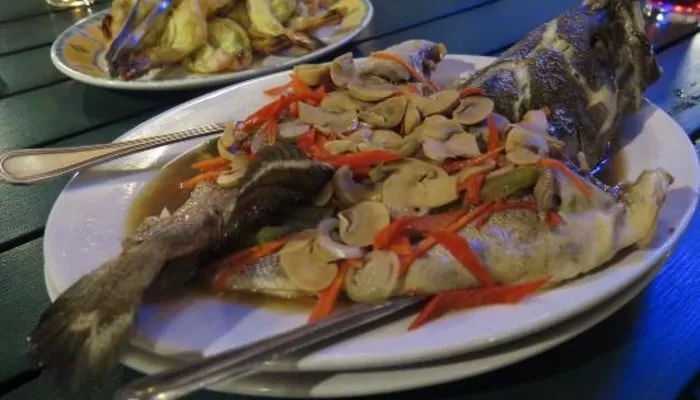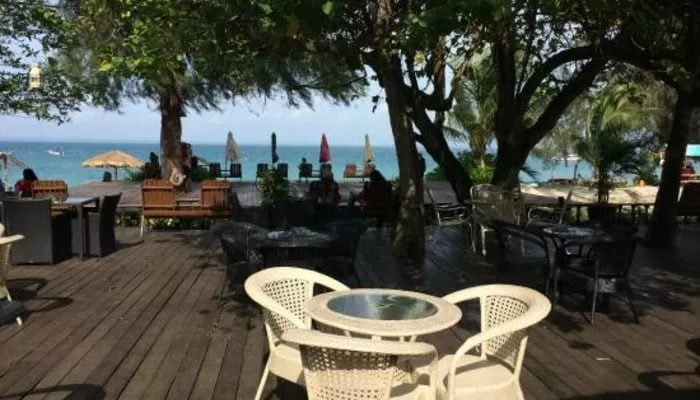 Dinner Barbeques are available every Saturday evening with an appetizing spread of savoury lamb, chicken and prawn.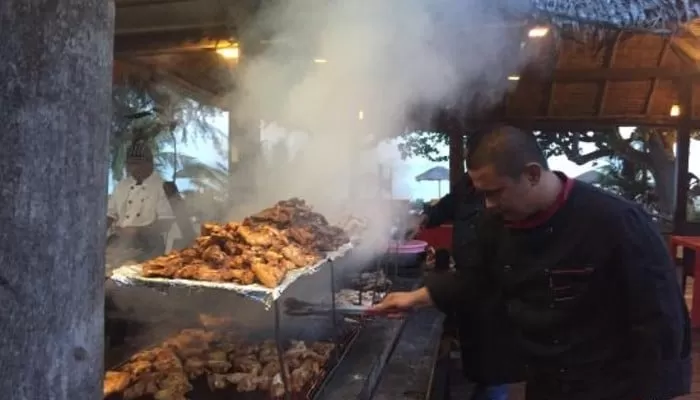 Aseania Beach Activities
You don't have to travel to Tioman (which is another 30-minute boat ride) for an incredible diving experience. Scuba diving is offered on Aseania itself.
Being an untouched gem, the waters surrounding Pulau Besar offers a splendid diving experience. You do need to notify the resort in advance.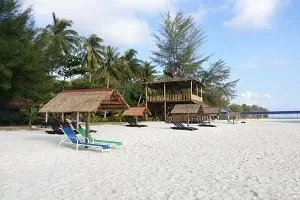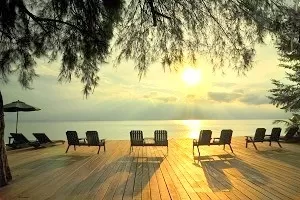 Similar to the other resorts on the island, Aseania has a slew of other activities such as Snorkelling, Island Hopping, Jungle Trekking and Beach Volleyball.
The resort also has a kiddie pool, right next to the adult pool. The perfect setup for families with young 'uns just raring to go!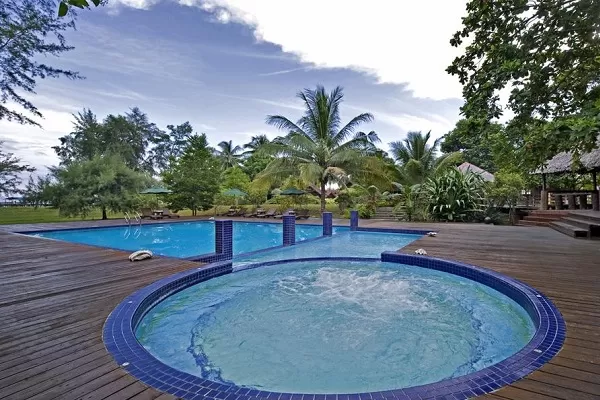 Also, bicycles are available for rental, affording a refreshing take on exploring this small yet beautiful island.
Mirage Island Resort
Mirage Island Surroundings
Located further down to the south is Mirage Island Resort. The resort exudes an exclusive vibe focusing on quality through the smaller number of rooms. The elegant décor in each of the rooms accentuates the classy ambience emanating from the resort.
The owner of the resort has even said that several chalets were hand-built by him. And it's no surprise as you can feel the love that has been put into the chalets' design and build.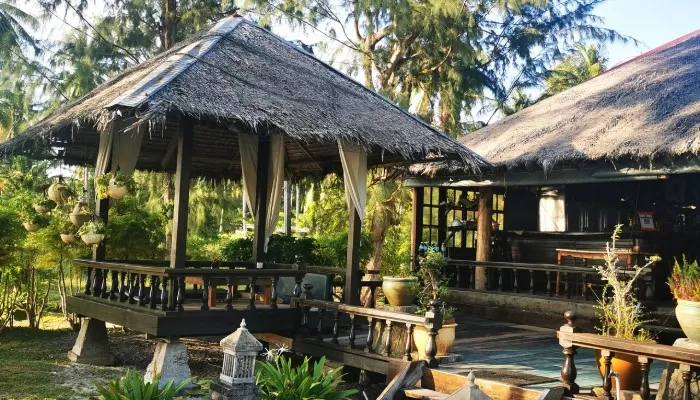 The resort is very small and the facilities are very limited. It is a good change of pace from the busy city life. However, it is also a simple one. Families may not care for the rustic, backpacker vibe that this resort is going for.
Mirage Island Dining
As with the other resorts on the island, Mirage Island Resort features an open-air restaurant serving up a number of sandwiches, fried rice and noodles and other local dishes. The bulk of the dining area is set up right by the beach, ensuring privacy is maintained for every guest.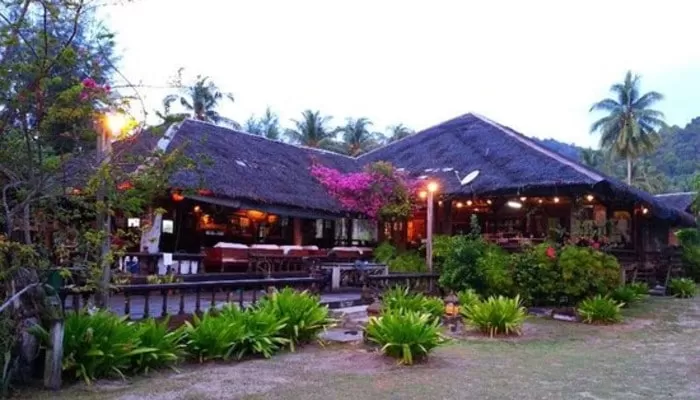 Barbeque dinner is served every weekend – a nice change of taste for the distinguished palate.
Mirage Island Activities
Mirage Island Resort has excellent activities nearby for guests. Guests can just walk out to the beach and snorkel right off the coral reef nearby. Marine life is abundant and turtles sightings are the norm!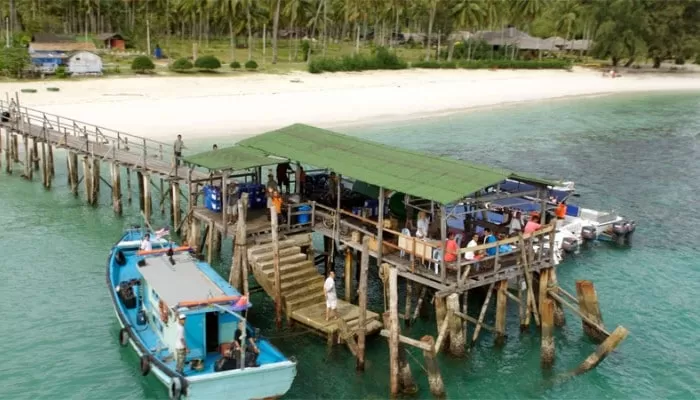 What sets Mirage Island Resort apart though is the opportunity to go fishing. If you're feeling the itch to fish, simply engage a guide and charter a boat for a day trip out onto the open sea.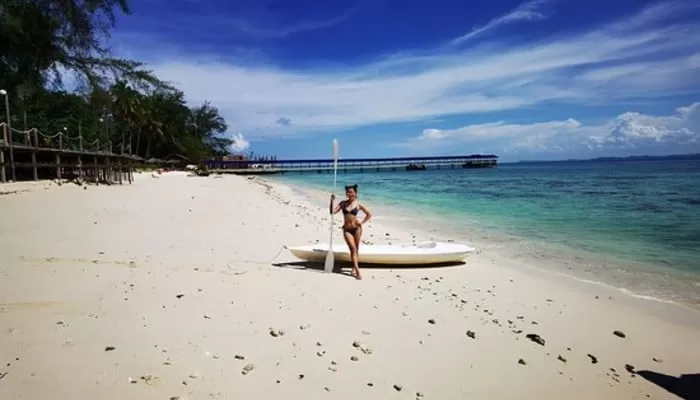 Bayu Lestari Resort
Bayu Lestari Surroundings
The newest resort on Pulau Besar, Bayu Lestari Resort is found on the far south of the island, with the other jetty all onto itself. Gorgeous chalets sit in clusters, just a few metres away from the cerulean waters of the island.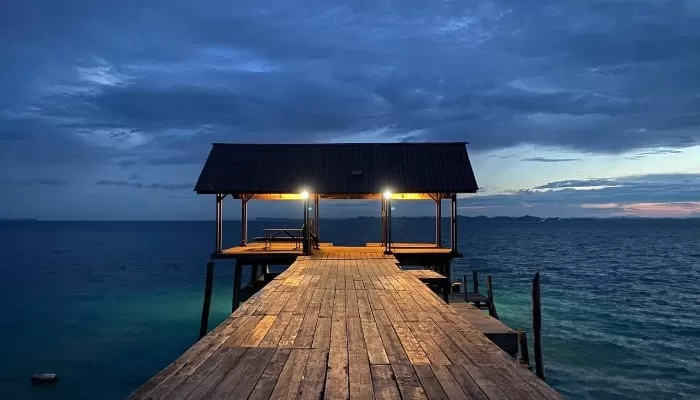 Although the chalets are designed to mimic traditional Malay villages, their interior has been built to generate significant modern contrast, with generous use of white accentuated with a rustic brown décor. All this gives off a very comforting vibe.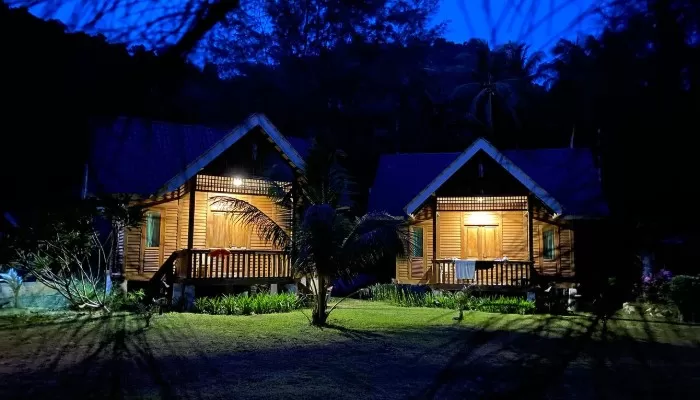 Bayu Lestari Dining
Bayu Lestari has a wide range of offerings ranging from local delicacies to international cuisines and Western dishes.  The selection they have conjures a sense of familiarity as the presentation is similar to those found mainland.
Unlike the other resorts, barbeques are available on-demand only. You do have to let them know in advance for them to have sufficient time to prepare.
Bayu Lestari Activities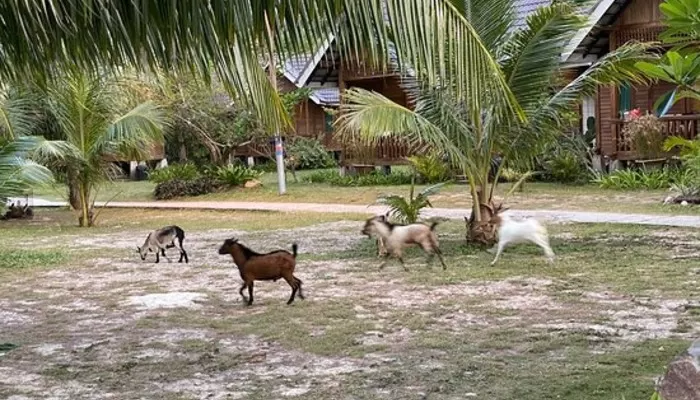 Bayu Lestari Resort provides ample opportunity for families to mix and have fun together. Aside from the ubiquitous kayaking and island hopping, the resort also features fishing and for a unique, stimulating experience, handcrafting. The short, relaxing handcrafting sessions teach the proper techniques of weaving leaves into ketupat, roses and other intricate designs.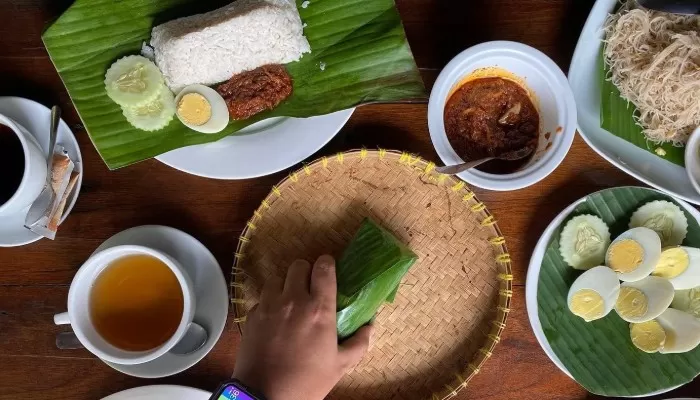 Unfortunately, like Mirage Island Resort, Bayu Lestari lacks a swimming pool.
However, it is the only resort on the island that has a playground, a simple and practical addition for families with young children!
---
So, Which is the Best Pulau Besar Family Resort?
Pulau Besar Family Resort

Surroundings
All 4 resorts ­are set a few metres away from the open sea, each with their own private beach for guests. With no clubs and pubs in sight, peace is virtually guaranteed throughout the island.
The resorts feature kampong-styled architecture, each with its distinct design. However, on the inside, every resort has its own sense of style. We do like the clean and comfy no-nonsense approach of D'Coconut Island Resort and the modern comforts of both Aseania Beach Resort and Mirage Island Resort, but truly, Bayu Lestari outdid themselves with their choice of décor, keeping the theme chic and fresh without overdoing it.
In addition, Bayu Lestari has a playground, practical addition to entertaining kids. It does lose out to Aseania Beach Resort and D'Coconut Island Resort due to the lack of a swimming pool, a quintessential feature for families on a holiday.
Our Resort Surroundings Pick: A tie between Bayu Lestari and Aseania Beach Resort

---
Pulau Besar Family Resort

Dining
Food at Pulau Besar boils down to which resort you're staying at. Visiting the island on a package is the most convenient way to settle all your meals during a holiday. Aseania Beach Resort's Kayu Manis Restaurant leads the pack with its extensive sumptuous spread served daily. Feast both on delicious local cuisines and gorgeous views of the sea.
Relax in a Balinese-like interior, designed to allow guests to indulge in intimate privacy. The restaurant offers a laidback dining experience together with your loved ones. In terms of taste and atmosphere, Kayu Manis Restaurant at Aseania Beach Resort takes first prize.
Our Dining Pick: Aseania Beach Resort (Kayu Manis Restaurant)

---
Pulau Besar Family Resort

Activities
In breaking away from the norm, having unique amenities, activities and services truly emphasize the value of a fun family trip.
For that reason, Aseania Beach Resort is miles ahead of the other resorts with its wide array of activities.
Sure, Bayu Lestari may have a unique Handcrafting lesson, but Aseania Beach Resort captures the little ones' attention (and energy) through kid-centric activities like cycling, beach volleyball and kayaking.
Our Activities Pick: Aseania Beach Resort

---
The Best Pulau Besar Family Resort Is…
After analysing these 4 Pulau Besar Family Resorts, our conclusion is that ASEANIA BEACH RESORT is the most ideal and complete family resort in Pulau Besar!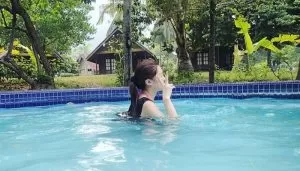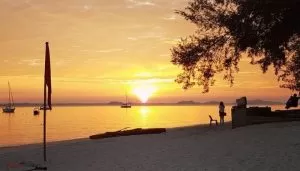 Its facilities, activities, and dining experience promise a fun and complete family bonding holiday. Aseania Beach Resort is the only resort to show us that they actually care and cater to the needs of family-oriented travellers.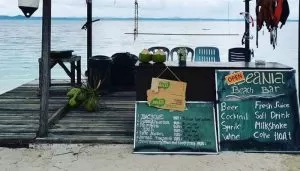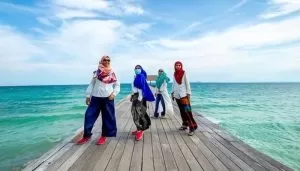 Because of that, Aseania Beach Resort takes first place in our comparison of the best Pulau Besar Family Resort!

---
About Pulau Besar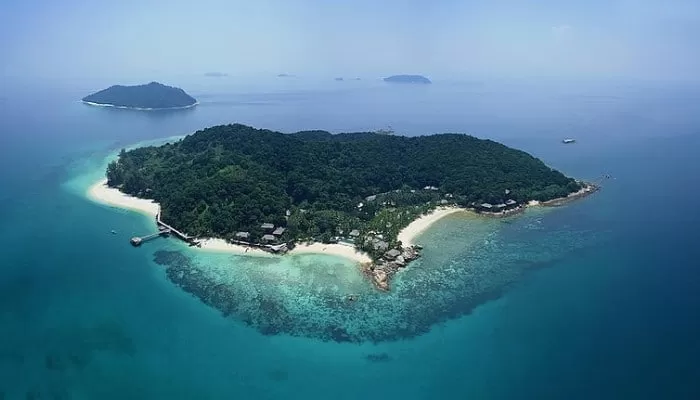 The island was once called Pulau Babi Besar (Big Island of the Boar) but was later renamed as a result of the absence of wild boars at present. Surrounded by Pulau Rawa, Pulau Sibu and Pulau Tinggi, the island is often overlooked by visitors in the past due to the lack of information on the almost non-existent ferry service, as well as hampered by Tioman's reputation as the ultimate diving spot.
However, Pulau Besar has gained much recognition in recent years, slowly establishing itself as a quiet holiday retreat for visitors from all walks of life.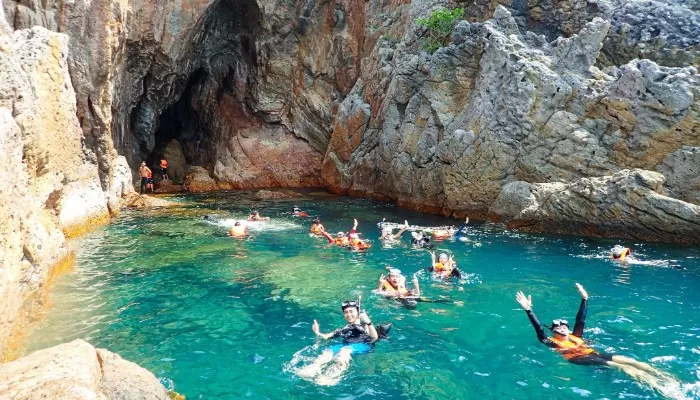 Owing to its marine park status, the island is not as developed as other more recognized islands in Malaysia. Only a smattering of villages and a few resorts dot the island. This isn't necessarily a bad thing, especially if you're travelling with your loved ones.
Getting There:
Boats leave from Mersing Jetty at Johor. So you will first have to get to Johor, either by coach, car, or plane.
Pulau Besar has 2 points of entry with the first jetty providing access to D'Coconut Island Resort, Aseania Beach Resort and Mirage Island Resort. The other jetty further south is closer to Bayu Lestari Resort.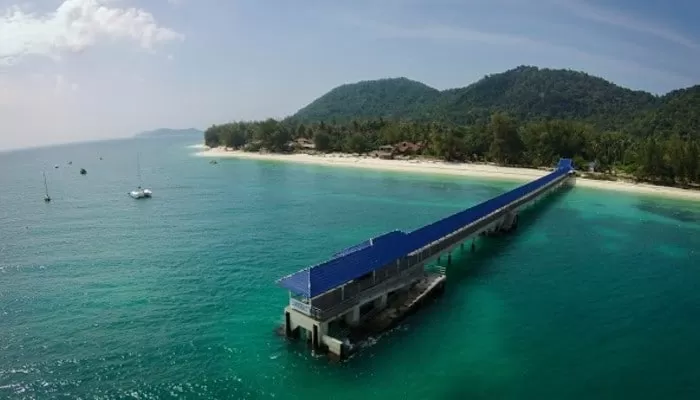 Currently, the only way to reach Pulau Besar is via a 30-minute boat transfer, arranged by the resort and complimentary of a tour package. Getting there also depends on the season with total island closure from November to February due to the monsoon season. Peak period (dry season) lasts from April to September with June and July being the busiest.
Getting Around:
The 4 resorts are set on the south-western part of the island and, together with the villages, are connected via a short main pathway about a few kilometres long. The path winds along the beach providing you with a stunning view of the open sea.
The undeveloped inner part of the island features a few hiking trails into the dense jungle. One of the routes, a 2-hour trek, leads to the beach on the north-eastern part of the island. You do need to have a guide with you at all times as there is no clear, discernible trail to follow.
Additional Pulau Besar Notes:
There are a few other important details to be taken into consideration before visiting the island.
As Pulau Besar is a rather small island, there are no ATMs or laundry services available, and only a single shop sells snacks, water, soft drinks and a bit of toiletry.
Ensure that you have brought enough cash, snacks, and other necessities such as sunscreen and insect repellent sufficient for the duration of your stay.
There is a marine conservation fee at RM10/ pax (local) and RM25/pax (foreigner).
---
Get started on your 2021 vacation plans now! Head over and experience an adventure of a lifetime at Pulau Besar.
Pulau Besar Popular Tour Packages