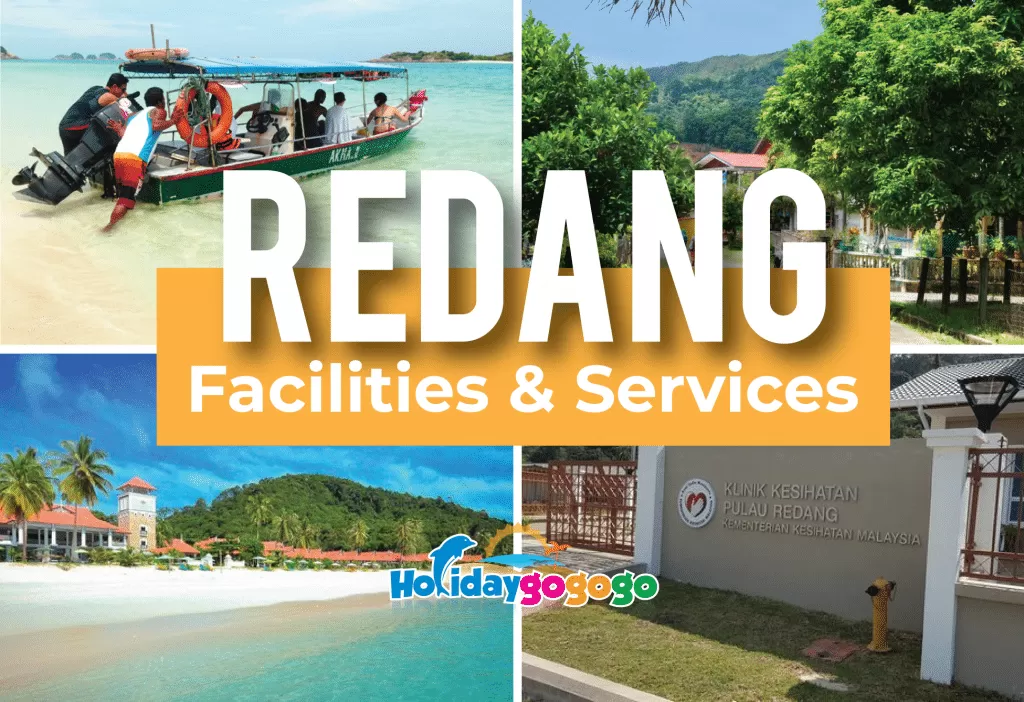 Being among one of the most famous islands in Malaysia has its benefits. Redang Island has developed and is vastly different (in a good way) then it was decades ago. So what can you expect when you visit today? What kind of facilities and services are provided for travellers on Redang Island?
[lwptoc]
---
General overview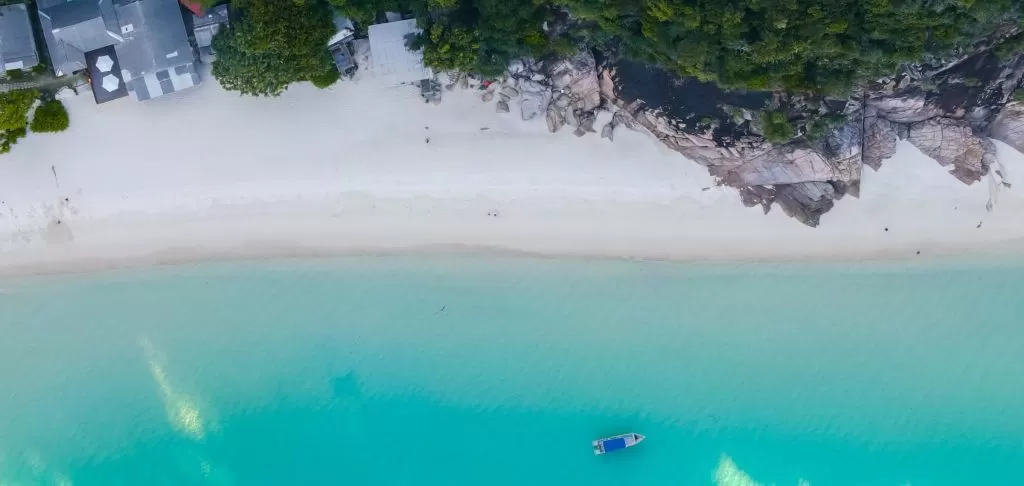 Discover the Beauty and Buzz of Redang Island
With turquoise-blue waters and an abundance of spectacular marine life, Redang is, without doubt, one of Malaysia's finest islands. Located about 45 kilometres off the coast of Kuala Terengganu, at seven kilometres long and six kilometres wide, Redang is the largest of nine islands dotting the South China Sea off the coast of Terengganu.
But don't be misled. Redang is not wild and uninhabited territory. Thanks to its fame as a local holiday destination, further boosted by multiple government marketing campaigns and movie shoots, the island has become something of a bustling tourist hotspot. You can find the most development concentrated in two small areas while the remaining majority of the land is occupied by tropical rainforests and mangroves. 
The main "touristy" area is Long Beach (Pasir Panjang) on the east side of the island. Home to a multitude of resorts and shops, Long Beach is home to most of the island's main activities. Being a popular holiday destination, there are several resorts and hotels in Redang catering to various needs and budgets.
There are plenty of restaurants and cafés here if you get tired of hotel food. Outside food prices are usually maintained at much more reasonable rates. You can expect menus full of crab, oyster, squid, lobster and rice dishes from local, Indian, Chinese and Western cuisines. Keep in mind that since this is an island and everything has to be shipped in from the mainland, hotel food prices will be on the higher side. This goes the same for items sold in shops. 
The island's nightlife is limited to sitting in hotel restaurants with live bands, hotel karaokes, beach discos or mingling around with other travellers at night bars. Beer and alcoholic beverages are available for purchase by non-Muslims.
Redang Island Transport
The basic gist is that travellers should head for Shahbandar jetty at Kuala Terengganu (KT) or Merang jetty where ferries will depart for Redang Island. Some resorts operate their own ferries that typically depart from Merang Jetty. Other resorts will take advantage of the public ferry departing from the Shahbandar jetty to the Kampung jetty in Redang, after which passengers will be moved to other resorts vessels. Usually, these ferry transfers are included in the package price of the resort. 
Getting around

within

Redang Island
Unlike its nearby islands, there are no water taxis on Redang, and no roads linking the various beaches. The island's only road connects the island's main township Kampung Baru to Redang Island Resort. 
Travellers arriving at Redang Airport or the Kampung Jetty should arrange for transport beforehand with their resort. If you're staying on Long Beach or its nearby areas, then walking is the best mode of transportation. Everything is near and easily accessible. 
But what if you're not staying there and would like to visit other places, say, Long Beach during your vacation? There are 2 ways:
1. Trekking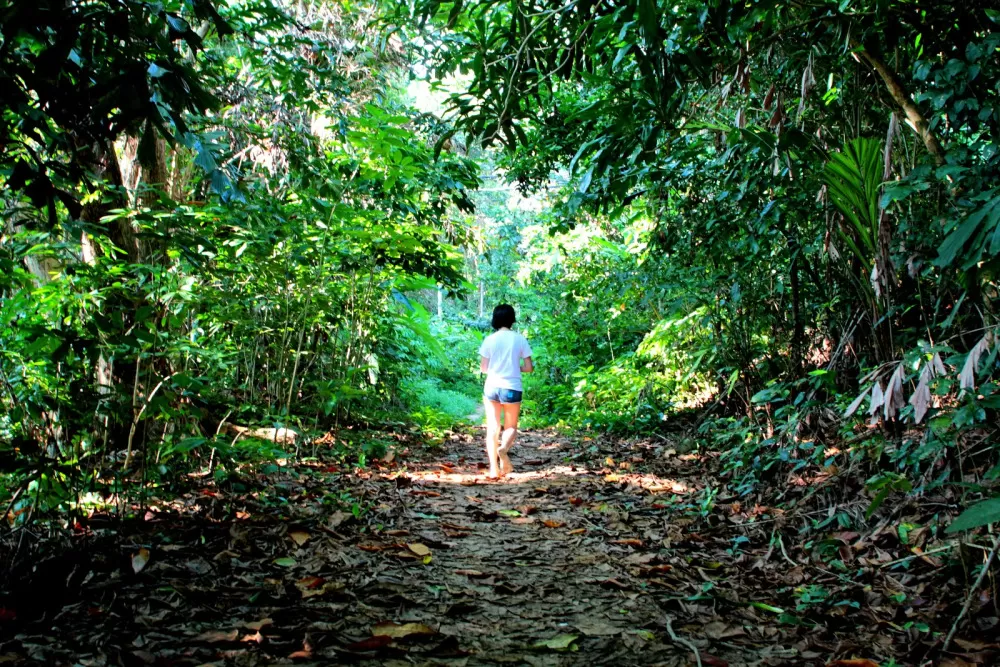 There is no direct road connecting the island's famous Long Beach to Kampung Baru, the island's main township that rests at the centre of the island. 
To get to the east side of the island where Long Beach is nestled, you must go through a dense forest. It is possible to trek through this alone, but we recommended that you employ a local guide to show you the way. They are more than willing to accompany you through your trip for a low base price. Along the way, you will immerse yourself in the lush rainforest. You might even see some rare wildlife such as macaque monkeys, squirrels and monitor lizards. 
2. Take a boat
This by far the most practical way to get from Long Beach to Kampung Baru. Multiple boat operators arrange such services. However, it can cost quite a hefty sum. It can cost up to RM100 (about USD 25) per person from Kampung Baru to Long Beach, or vice versa. Fortunately, this price is often negotiable depending on demand and the number of passengers on board. 
A quick tip: instead of booking a mere return trip, try to book excursions. Excursions are offered by many of Kampung Baru's local tour operators as well as resorts. These consist of a boat tour that stops at some of the best snorkelling sites on the island (as well as a stop at Long Beach).
Banks and ATMs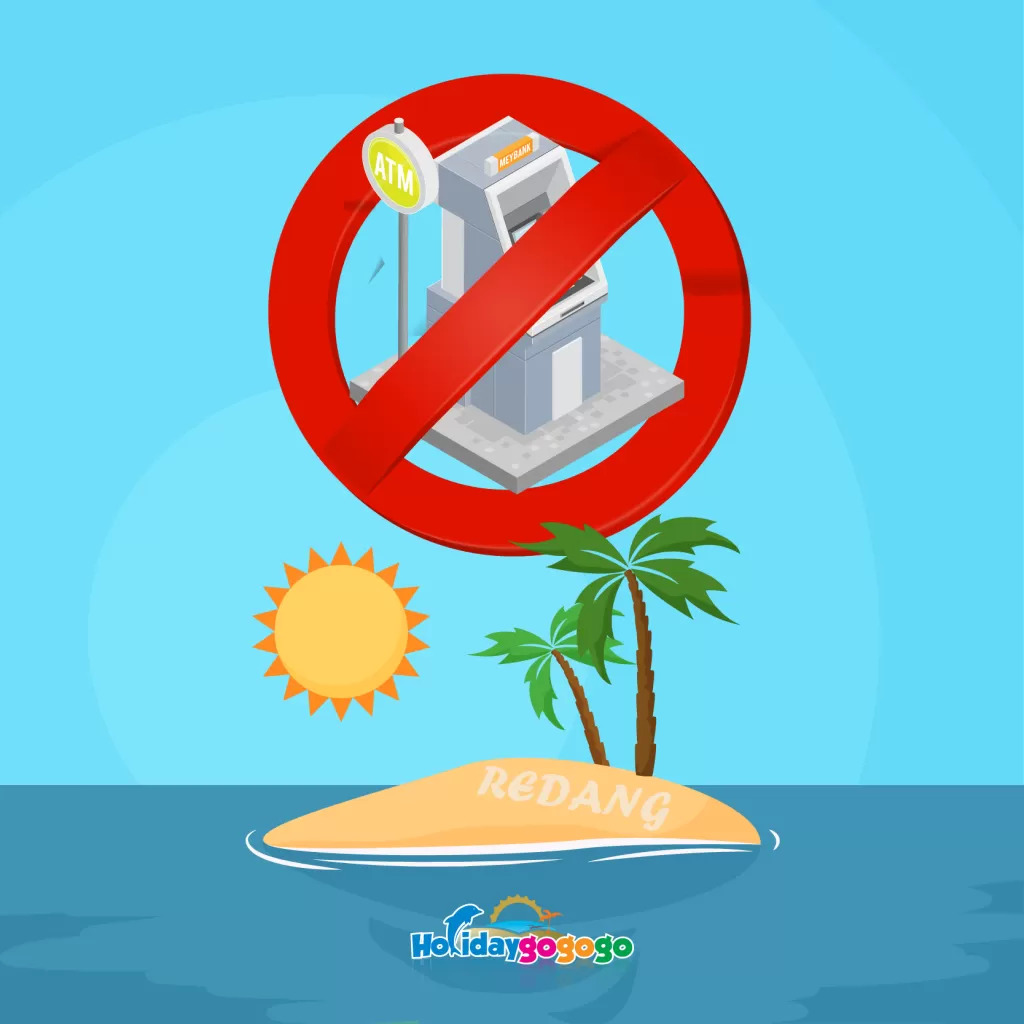 There are no banks on Redang and in Merang. There are no ATMs (Automatic Teller Machines) either for cash withdrawal on the island. It is highly recommended that you withdraw enough cash in Kuala Terengganu before heading out.
The good news is: most resorts at Redang now accept credit cards, so you'll really only need cash for things like rentals, souvenirs, outside food, snacks and drinks.
A general ball-park figure is RM100/person/day, assuming you have already paid online or by credit card before your date of travel. Your snorkelling trip is most likely included in your resort package and you'll only have to pay a small sum for snorkelling gears. For divers, fret not as most dive centres take credit cards as payment.
Daily Essentials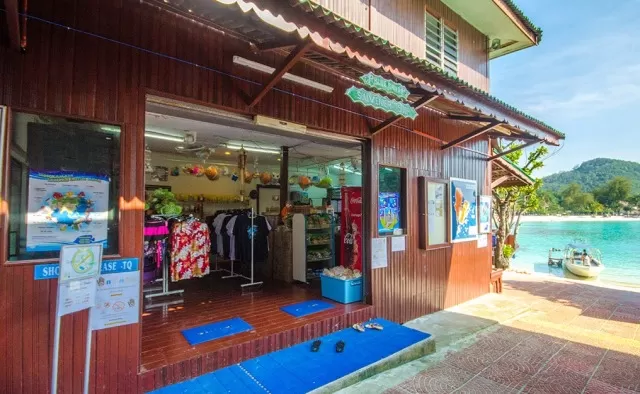 If you're expecting a Tesco or a Giant on the island, I'm sorry to say that there won't be any. In terms of shopping facilities, Redang's is limited but just enough to get most travellers by.
The only shops on the island are sundry shops that sell bare essentials. This can range from medicine, snacks, drinks, tidbits, souvenirs and even beachwear. Keep in mind though that these shops do not carry a large variety of items.
However, this does mean that you can leave out some bulkier things while packing. 
You can find such shops in resorts and villages. Alternatively, you can choose to purchase your goods on the mainland (Merang/Shahbandar Jetty) before crossing over to the island. 
Travelling with young children and infants
As mentioned, shops here can be limited in the items they carry. Bring diapers, baby formula/food and other essential items your child needs as they are not sold here. 
Some larger resorts like Redang Island Resort and Laguna Resort can provide baby cradles and bathtubs on request. They can also help buy these items from the mainland if you specify the brand and the quantity required in advance. 
There may be limited choices available, so if your infant or child has particular needs, it is still advisable to bring your own to the island.
Suggested Read: 5 Redang Resorts With Gorgeous Swimming Pools
Laundry
There are no self-service laundry shops/dobi on the island. For clothes washing facilities on Redang, you are limited to resorts. Fortunately, they offer laundry services at reasonable prices. 
Check with your resort to find their rates and compare it with surrounding alternatives to get the most value for your money.
Internet Connectivity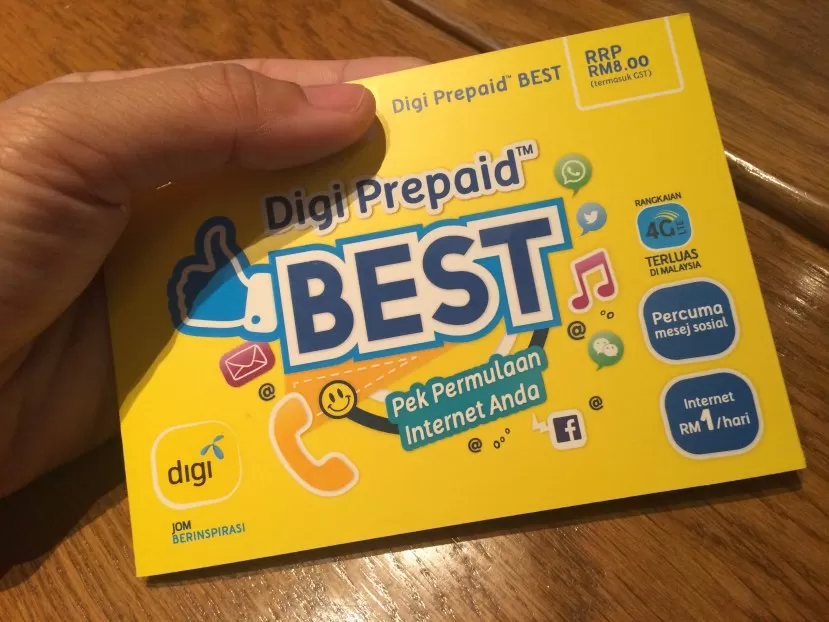 Image: shewalkstheworld
If you are an international tourist visiting Redang and Malaysia, we recommend getting a local prepaid card. These are readily available anywhere and are offered by the three largest telcos: DIGI, CELCOM and MAXIS. Activate any one of the data plans above for the most economical way to surf, providing that your resort does not offer complimentary wifi. 
A quick tip: From our experience, Celcom or Maxis fare better than Digi on the Island. Both these telcos provide better overall stability and coverage in more isolated areas. 
Medical services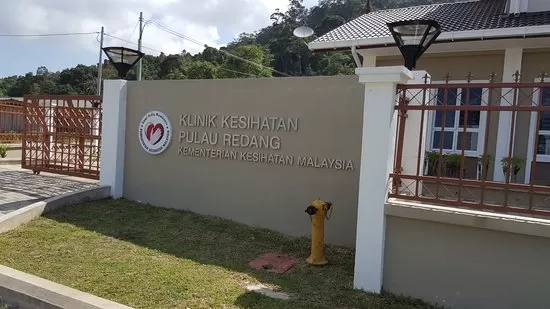 There are in-house physicians with basic clinics at Laguna Resort and Redang Island Resort. These clinics are also available to guests from other resorts, so there is no need to worry. You won't have to bring a lot of first-aid supplies outside of your personal medication or supplements. 
Emergency cases that cannot be treated on-site will be rushed back to the mainland via a specially chartered speedboat. 
Wheelchair Accessibility
I am sorry to be the bearer of bad news. Unfortunately, Redang Island poses a significant challenge for wheelchair-bound travellers and their facilities. This becomes painfully apparent, particularly when getting on and off boats. 
Flying to Redang on Berjaya Air and staying at The Taaras Resort & Spa is the only way to avoid the boats altogether. However, the cost of flying in will be significantly higher.
A recently-built road that connects the resorts at Pasir Panjang to Teluk Bakau where Laguna's jetty is located has made things slightly more comfortable. However, certain access roads leading to some resorts may not be fully paved, and resort grounds are often uneven or have steps that make it difficult for wheelchair users to cross. Most resorts also lack disabled-friendly ramps and facilities. 
Some of the more prominent resorts provide wheelchair services on the assumption that these guests are not 100% reliant on wheelchairs and can walk assisted or unassisted for short distances.
But of course, nothing is impossible. If you are travelling with a group or family members who are more-than-willing to assist you, then, by all means, go for it! These are small hurdles that should not stop you from enjoying the island holiday that you deserve. Look into Laguna Redang Island Resort, which is by far the most wheelchair-friendly resort with dedicated staff ready to assist. 
---
Popular Redang Tours