Extremely beautiful architecture leaves an impact, and swimming pools are no different. It is an immensely awe-inspiring feeling to soak in a gorgeous pool surrounded by sandy beaches and swaying coconut trees. And sometimes, you just want to dip in some familiarity – something that isn't the large, spanning ocean. These Redang resorts provide the best pools for guests looking to cool off after a whole day's worth of activities or just to simply enjoy a relaxing time in enclosed privacy.
Check out Redang Island accommodation.
[lwptoc hierarchical="1″ numeration="none"]
---
1. Laguna Redang Island Resort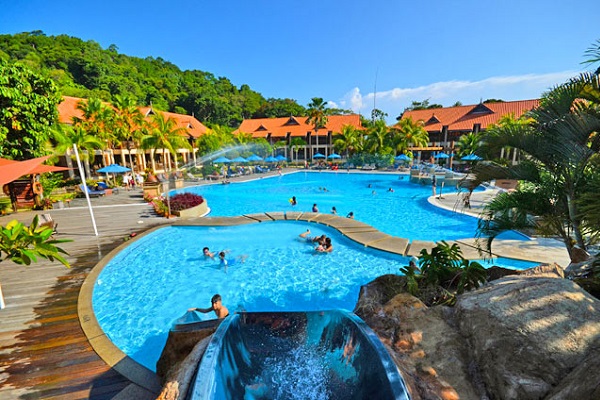 Laguna Redang Resort features one of the best outdoor free-form leisure swimming pools with a Jacuzzi and a kiddies pool on Redang. The pool is set amidst lush landscaped gardens and gives off a very calm atmosphere, especially when you can see the beach in the background. It is a very big pool that is suitable for both kids and adults. Older folks will appreciate relaxing in sun loungers while keeping an eye on the young 'uns. The pool is open from 8 am to 7 pm while the pool bar opens at 4pm.
Towels are also provided free of charge for the pool and beach.
Suggested Read: Top 10 Activities at Redang Island
2. Redang Beach Resort
Redang Beach Resort has two smaller pools that are perfect for children to frolic around in. While they may be adequate for younger guests, older guests will not find due satisfaction here. Adult travellers will be better off kayaking or snorkelling in front of the resort's beach. Do note that pool and beach towels are not provided here.
3. Redang Holiday Beach Resort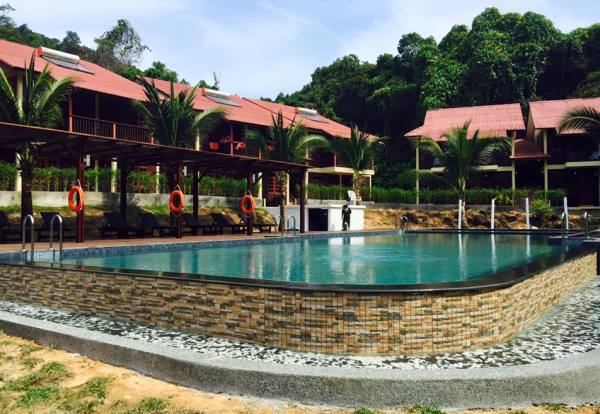 Redang Holiday Beach Resort has a nice, large pool that is suitable for adults and children alike. Get the pool-view rooms for the best convenience and accessibility.
4. The Taaras Resort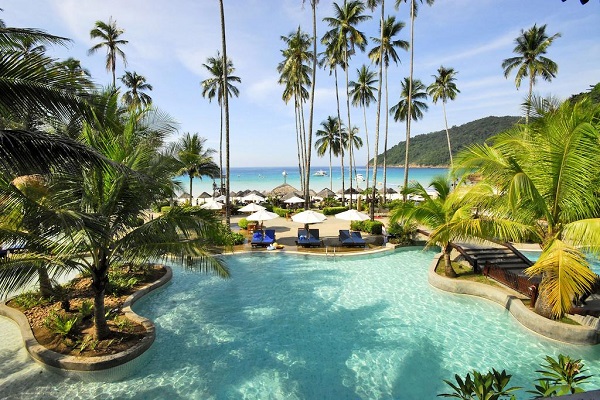 The Taaras Beach & Spa Redang Resort's beautiful swimming pool is located in a landscaped garden and provides great fun for all ages. The spacious, free-form swimming pool offers a soothing alternative to the ocean, while the adjacent kiddy pool provides ample opportunity for your kids to splash merrily under your watchful eyes. There is a convenient towel service provided for both beach and pool-goers.
Popular The Taaras Resort Package
5. Sari Pacifica Redang Island Resort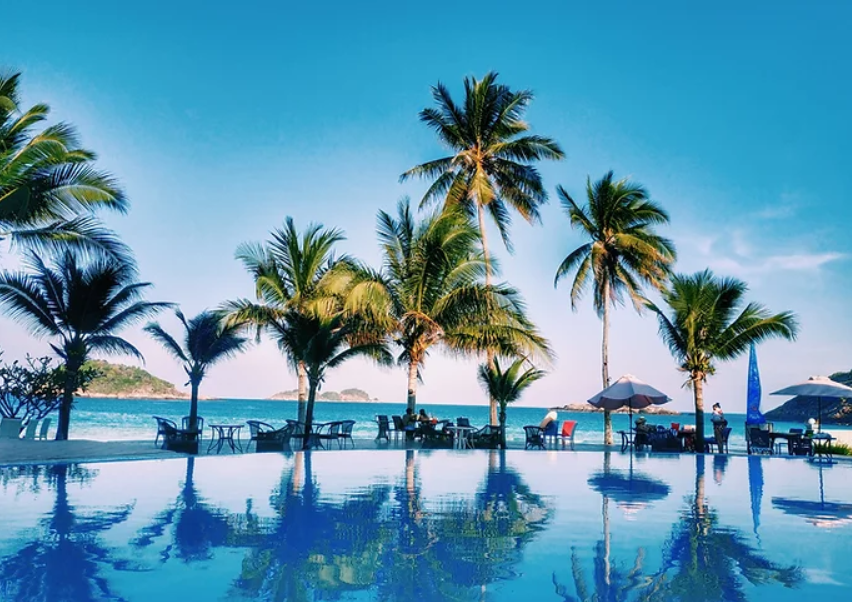 Introducing the only infinity swimming pool in Redang! Relax on outdoor sun lounges with a cocktail in hand or enjoy the views while swimming in the outdoor pool. Having an energetic setting that is embraced with the swimming pool, hotel guests can dive into the pool while enjoying the cooling sips of cocktails and refreshments from a nearby pool bar. Serving both alcoholic and non-alcoholic drinks, this Pool Bar is a great escapade for guests that wish to unwind and just relax. The bar is open from 11am – 10pm daily.
Suggested Read: Redang Island Facilities & Services
---
Popular Redang Packages