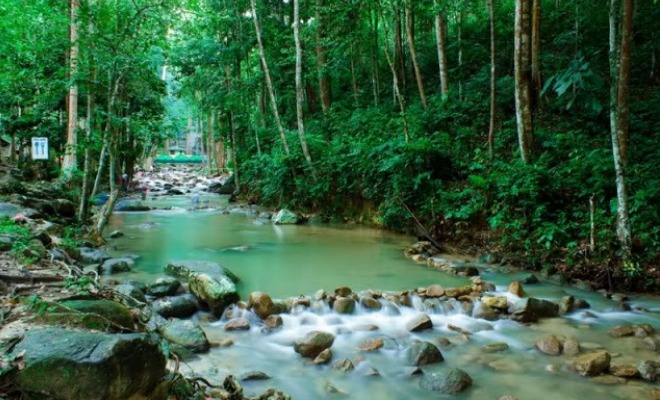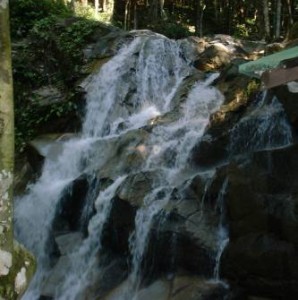 Malaysia is not only a country rich in both historical and cultural backgrounds, but it is also a country filled with precious and unique landscapes that will definitely allow one to be immersed in the beauty of the surroundings while enhancing his/her appreciation towards the beautiful Mother Nature. Most of the states in Malaysia contain uncountable beautiful landmarks that are undeniably worth the visit. Same goes to the state of Negeri Sembilan. In Negeri Sembilan, it is recommended for you to visit the Serting Ulu Recreational Park, which allows you to witness the true beauty of Malaysia landscapes in the states.
The Serting Ulu Recreational Park is definitely the perfect spot to visit for a nature lover like you. In here, you will be able to escape from the stress and pressure you have to encounter every single day in the busy cities. One of the unique features of this park is that the park is a well-preserved tropical rainforest, a distinctive feature for the country of Malaysia. Along the way, you will also obtain the chance to get a glimpse of the local traditional houses, which are all built with the traditional Minangkabau style.
If you are visiting the Serting Ulu Recreational Park with your family, this is the perfect chance for you to enhance your bonds with your family members. In the park, your children will be able to enjoy themselves by soaking themselves in the children pool or near the river bank. You can also carry out a picnic session near the river so that you are able to share more precious time with your family and in the same time, appreciating and enjoying the beauty of the Mother Nature.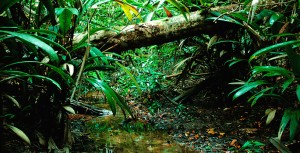 If you are feeling worn-out of all the traveling and walking around, you can also obtain the chance to soak your feet in the stream located in the park. Besides, another main attraction of the Serting Ulu Recreational Park is the bridge situated inside the park. The bridge contains numerous meaningful historical backgrounds that you can explore when you are able to observe it within a close distance. In the same time, if you are a plant lover or even a nature lover, you will discover your trip to the Serting Ulu Recreational Park a fruitful one especially when you are able to find out different kinds of rainforest trees in the park, such as the Paklo spp, the Tempace triptera, and so on. It is also a great place for plants researchers to explore and in the same time, enjoying throughout the whole time they spend in the Serting Ulu Recreational Park.
Recommended Area to Stay in Negeri Sembilan
Port Dickson
From budget inns to all-inclusive resorts and private bungalows, PD is for the beach lovers.
Seremban Town
Wide range of accommodations to suit every budget in this serene and quite township.