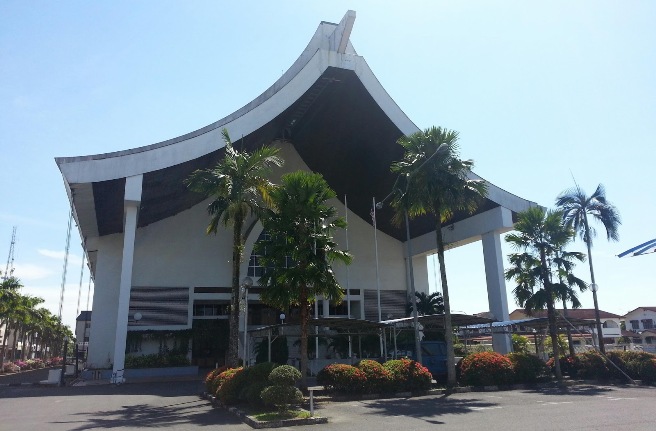 The Sibu Civic Centre is a museum in Sibu city, Sarawak, which houses relics and displays of various indigenous people of Sarawak.
The main attraction of the museum is the exhibit of white ceramics that are from between 10th and 12th century. Visitors will also be greeted by exhibits that tell the story of Chinese immigrants to Sarawak and learn about each tribe of indigenous people of Sarawak through cultural and artifact exhibits of the Iban, Ulu and Melanau as well as the Malays and Chinese. Located within the museum is a replica of a longhouse of the Iban tribe, decorated with human skulls that are collected by the tribe during the practice of head-hunting tradition in the past.
The Sibu Civic Centre is a great place to get concise but important facts and knowledge of the various people of Sibu. A not to be missed attraction in Sarawak.
The museum is located at Jalan Tun Abang Haji Openg, about 2.5 kilometers from the Sibu city centre.
Opening hour and entrance fee:
Entrance is free and it is opened from 10.30am to 5.30pm daily except on Mondays and public holidays.