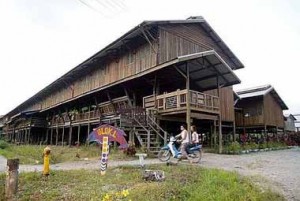 Sarawak, the Land of Hornbills is a great place to consider visiting while in Malaysia. It will certainly make for an unforgettable and unique holiday; in a state as diverse as Sarawak is. An interesting fact is that there are over 20 ethnic groups in the state; the people speak 45 different languages and dialects.
When in Sarawak, you will notice that the houses of the locals are distinct in architecture and type. One type of house that you will find here in Sarawak is the Iban Longhouse. These houses have maintained the original architecture of this literally long house since the early 1800s. It is a house that the local Ibanese people call their home that they share with the whole family. A visit to the longhouse is definitely an experience like no other. Most locals who live in longhouses are friendly and welcome visitors so do ask before you make your way to any particular longhouse.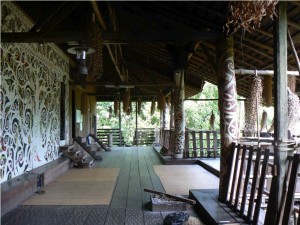 You may want to know that you will have to take of your shoes before entering any longhouse. You will first meet with the head of the longhouse before you are taken to any other part of the longhouse, yet alone to talk to any of the other villagers. If you come early in the morning, you will notice that the longhouse is filled with only young children because this is the time that the adults have gone out to the fields to work
The friendly locals are more than willing to take you on their tour of their longhouse. You will see that each branch of the family live in a large space called their own room. This is probably what makes the community so close knit. The locals cultivate their own food in their own back yard and although they still practice shifting cultivation, you will find a large land of crop that belongs to one particular longhouse near the river. If you are lucky, you may even be invited for lunch, a great deal here because the food that is set on the table is guaranteed fresh from the livestock or the farm. Some Ibanese go fishing in the nearby river as well. A meal in the long house is definitely an experience to remember. The locals take great pains to make their visitor feel welcomed and at home. It certainly will be an amazing atmosphere as the locals serve up some of their local delicacies like lemang and tilapia.