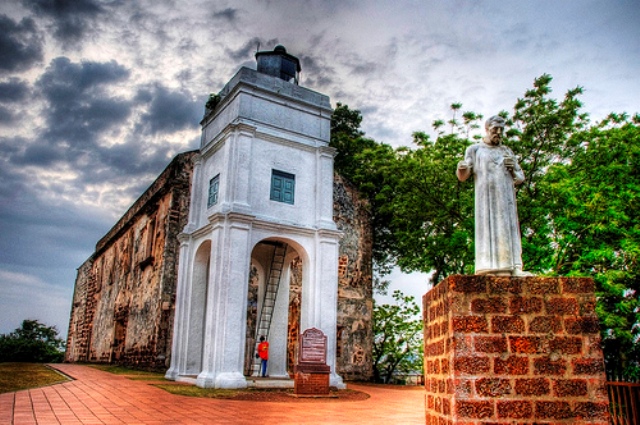 You will definitely enjoy a holiday in Malaysia. With its diverse cultures, traditions and people as well as a country with a rich heritage; Malaysia is definitely a right place to explore. The country has 13 states; all of which offer you the best of nature, amazing shopping malls and the chance to take a walk through history.
If you are a history enthusiast, then the state of Melaka is definitely for you. This state is known as the historical city of the country and is aptly named so as it is home to many historical landmarks, monuments and the state was the venue for many history changing events of the country. The state of Melaka may be small but it definitely is a state that has shaped much of the nation's history.
Any trip to Melaka would not be complete without paying a visit to St Paul's Hill. The hill is a small one and a short and uphill climb is necessary to get to the top of the hill. Along the way, you can see part of the fort that was built by the Portuguese when they were here standing as ruins. It definitely is a sight to see.
Once you have reached the top, you will see that the ruins of the place have been taken over by majestic trees that conquer most of the yard area and there have been little plants growing from the ground. All that stands are a few walls that give a slight hint of what the place would have looked like when the Portuguese first built it. You have to stand for a moment and just take some time to imagine how it would look like in all its glory and splendor. This was the fort that was vital in maintain the Portuguese's position in the east. The structure at the top of the hill is really a church and there are tombs here with inscriptions on them that will definitely be an interesting sight to check out.
The view from up here is definitely splendid. On a clear day, you can see as far out to the neighboring land of Indonesia. The fort definitely commands a good view and is a good place to take a few snapshots of your visit to Melaka.
Recommended Area to Stay in Melaka
Jonker Street
For those looking for culture exploration and food trails. Also known as a backpacker paradise.
Melaka Raya
A gateway to all the city attractions with wide range of accommodation options.