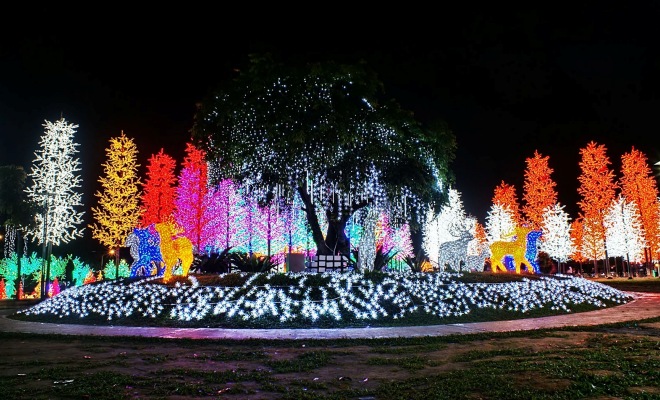 Malaysia is an ideal destination to consider for a good family holiday that you will cherish for a long time. With 13 states to choose from, there are many destinations across the nation that will definitely mesmerize you and keep you coming back for more. One such destination is the I-City in Shah Alam.
The state of Selangor is a good state to start your tour of the nation. Selangor is very near to the capital city of Kuala Lumpur and while most of the attractions are in the heart of the city, the outskirts also promise you an amazing time.
Attractions in I-City
Let it snow right here in Shah Alam. Step out of the heat which is a feature of this tropical country at the equator and into the snow walk where you will find slides, igloos, snowmen, penguins and many interesting sculptures in the I-City. Look the part and gear up with winter jackets provided at the entrance. You can also rent boots for an additional cost before you enter. The snow house here in this technology park comes alive especially at night. Walk through the illuminated man-made forest of LED lights. It definitely is a captivating sight as you wander along the path of dancing LED lights; a perfect romantic venue for a date.
New rides have been installed in this ever expanding place. The spacewalk is an amazing rail ride that takes you through a digital forest. Get on the giant Ferris wheel and see the landscape of shah Alam and Klang town nearby. Bumper car rides are also available for you to have a good and exciting day here in I-City. Children will especially love the Pirate Ship that allows you a life like experience aboard a pirate ship. The Mini Bee Swinger is also popular amongst those young at heart because of the lovable large sized bees that swing you around.
One place you have to drop by when in I- City is the 6-D Motion Theatre which takes you on an amazing experience with simulator effects that include a tickle on your leg. This is definitely something you should not pass up on when here. Recently opened on the premises is a Water World that features the Ultimate Tornado; a unique ride which is also the first of its kind in the whole of South East Asia. Don't miss out on all the fun but come on over to I-City to enjoy yourself!
How to Get to I-City Shah Alam
Getting to the I-City is easy as there are numerous public transportation available in the city. The easiest way would be taking a taxi from KL or your hotel, and if you are on budget, you can also take a KTM train and stop at Padang Jawa Station, from this station then take a taxi (5 minutes drive) to the park. Alternately, you can also hop in to a KL Rapid bus which will send you to the park's door front.
Recommended Area to Stay in Selangor
Sunway
Gateway to theme park, shopping malls, entertainments and eateries.
Bandar Utama/Kota Damansara
From budget inns to mid range and luxury hotel, perfect for shoppers and leisure travelers.
Batu Caves
Range of budget hotels and provide easy access to Batu Caves, Bukit Tinggi and Genting Highlands.
Sepang / KLIA Airport
Perfect for visitors on transit.