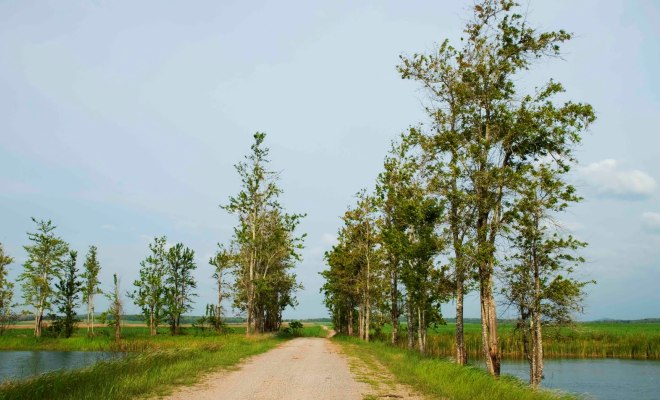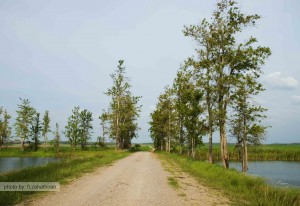 One of the Perlis' well-known places for tourists to have a visit would be the Chuping Sugar Cane Plantation. It is presumed that the word 'Chuping' may have originated from a limestone hill referred to as Bukit Chuping in Perlis. Known as the first district in Perlis to embark on industrial development, Chuping, a small town itself, consists between 20,000 to 24,000 hectares of land used primarily for its sugar cane plantation. Apart from the sugar cane farm, the property is also utilized for two major sugar refineries and cement factories.
The miles and miles of sugar cane planted are also a part of Felda sugar factory which contributes to the country's growth, and to reach to the plantation, one can easily take road R16 that goes to Padang Besar. Once there is sight of the sugar cane plantation to the east of the road, go in the direction of Padang Besar and the plantation would be on the right. On a related note, the sugar cane farm is also located about 23 kilometers of North Kangar, and takes about half an hour to reach from the Kangar town centre.
Although Malaysia is generally known to have hot and fair weather, Chuping in the state of Perlis is recorded to be the driest place in Malaysia. It is supposed that sugar cane develops best in warm sunny weather and therefore, it enables Chuping to be one of the largest sugar cane plantations with its fitting weather.
This plantation is fully operated under FELDA (Federal Land Development Authority) and it is believed that the best time to visit this plantation would be between December to June, as it is the harvesting period of the sugar canes.
Once the canes are harvested, the after-process involves cleaning, grinding, juicing, clarifying, evaporation, crystallization, refinery, division and lastly, packing. These steps would then have the sugar cane to be manufactured into raw cane sugar. Although the after-processes are off-limits, there is a museum for visitors to sight-see to gain knowledge about the sugar manufacturing procedure, which would be an eye-opener to many tourists.
It is highly unlikely to come across a plantation so vast that provides a fresh insight of natural resources available and with the clear blue skies overlooking the long stretch of sugar cane, tourists to Perlis should not miss this sight as Chuping plantation seems to be endless as it is the largest in Malaysia.