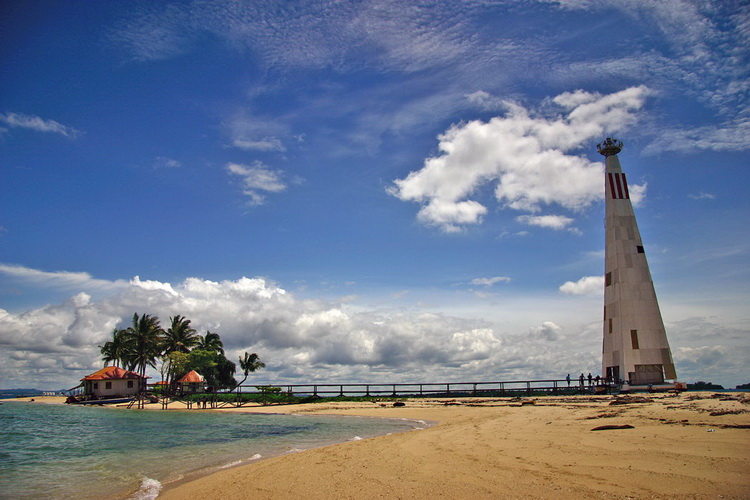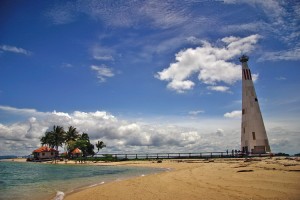 One of the most recommended islands to be in Kedah would be none other than Beras Basah Island. Also known as 'Island of Wet Rice' in the English language, this island is bound to astound any other beach goer. Located at the west end of Langkawi, this island is definitely a perfect location to spend a vacation at! This island is also part of the regular Langkawi island-hopping tour, which includes two other islands, namely Pulau Dayang Bunting (Island of Pregnant Maiden) and also Pulau Singa (Island of Lions). Tourists need not worry, as there are numerous tour-operating agencies that would set to arrange an island-hopping trip to this island as well.
Having white warm sand at the base of your feet is one of the best feelings, and this island is definitely the place for it. The white sand and clear blue waters are the key features that continuously have the visitors return to this getaway! Many locals that travel within Malaysia would not have expected to have a gem of an island within their own nation, and that is when they start to realize that it does not require a great distance to have the best getaway. In fact, foreigners that decided to stopover at the Island of Wet Rice usually end on a sweet note, and intend to return for the next holiday.
Of course, to accommodate the sand and sea would be the lush greens of the forest that soothes the mind of the visitors to a point of relaxation. Now, who would not like that as part of a stress-relief getaway?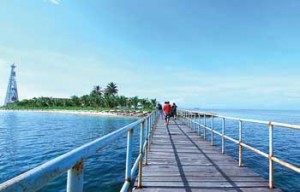 Apart from sunbathing and catching a swim in the sea, there are no other heavy water sports involved. Then again, the majority of the tourists that stop by this island usually aim to have their thoughts cleared and reach to the point of 'Zen'. Although there may not be exciting activities, but having a reading material and good partners accompanied by the captivating views from this island would be sufficient, and perhaps have guests wishing time would have passed slower.
Tourists can easily get here, by having the tour arranged with any agents that provide the island-hopping tour that involves the three islands mentioned, and they would depart from Pantai Tengah, and then have the Island of Wet Rice as the last stop. From there, tourists can arrange for the boat to come at a time that they think is most suitable, as some tourists wish to have more 'relax time'.
Recommended Hotels in Pulau Langkawi, Kedah:
1. Meritus Pelangi Beach Resort & Spa
Among the best resorts in Langkawi, close to the lively Cenang Beach.
Reserve through Agoda.com
2. Resorts World Langkawi
A hotel near to Cenang Beach praised for its nice view and superior staff service.
Reserve through
Agoda.com
3. One Hotel Helang
A stone throw away from the Langkawi Airport.
Reserve through
Agoda.com
4. Casa Fina Fine Homes Hotel Cenang
Value for money accommodation and easy access to the Cenang Beach.
Reserve through
Agoda.com
Browse all Hotels in Pulau Langkawi, Kedah >>