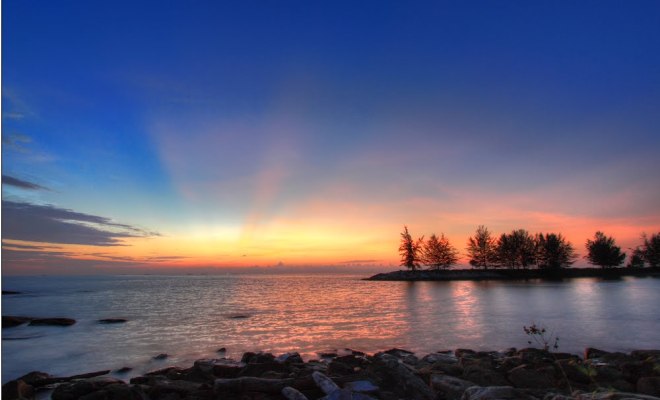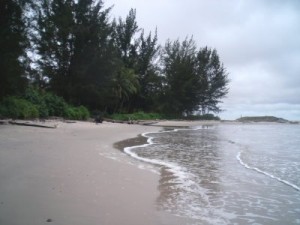 Sarawak, the Land of Hornbills beckons you to come over and visit its beautiful tourist destinations. With a unique heritage, history and culture, Sarawak is the largest state of Malaysia and is a must visit tourist destination in Malaysia.
If you are opting for a relaxing retreat at the beaches of Sarawak, then a must-visit beach to get that amazing retreat is the Tanjung Batu Beach. This beach definitely has it all; sun-kissed stretch of white sand, a beautiful view and amazing amenities provided by the government for your convenience. The Tanjung Batu Beach is definitely a great place to have a family retreat. Located in Bintulu, the beach is a great picnic area for all who want a nice quiet evening with the family. The best time to come is on a weekday because this is the time when the beach is the least crowded.
Local Delicacies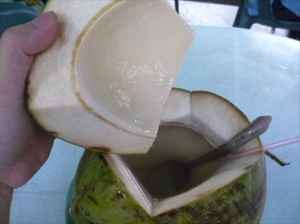 Nearby are some food and drink stalls that serve up some of the best local delicacies. These are really the best place to taste the amazing local delights because they are cooked by experienced locals and the food here is much cheaper when compared to the hotels. also a great place to try out the local fruits and the canteen here overlooks the beautiful clear waters. The canteen is also another great place to try out some of the local dishes. The beach also features BBQ pits for those who want to set up a nice BBQ party. There are also toilets and changing rooms nearby making the beach a convenient place to go for a swim; without having to worry about booking a hotel room nearby. There are also chairs made of rock and wood on the beach which give the beach a very quaint look.
Activities
Tanjung Batu Beach is also a great place for recreational sport. Besides that, the beach is very accessible; only about 25 km from the main town; making it much easier for a well-spent day at the beach without worrying if there is a bus to take you back to your hotel. The beach also provides camping facilities if you are interested in having a camping experienced, at the beach, under the stars! It is one of the best places to go for a jog, read a book and just laze around on the beach, getting that perfect sun-tan. A great time to come and stay on till is at sunset time. It is an amazing view of the sunset from here-one definitely worth capturing and enjoying with someone you love.