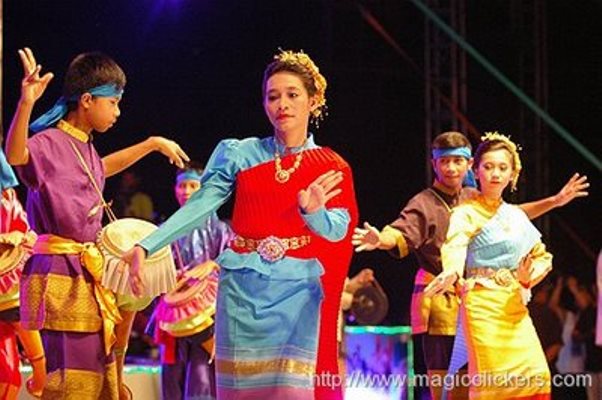 One of the Malay dances performance during the past event (Photo credits to: magicclickers.com)
The Archipelago Drum Festival, also known as the Gendang Nusantara Festival, is held in April in conjunction with the Melaka World Heritage City Anniversary Celebration. This festival is a drum art which was first introduced in the year 1995 to foster Malacca city and is listed in the Malacca tourism calendar as one of its signature events. Besides showcasing the uniqueness and elegance of Malay archipelago cultural traditions, the Archipelago Drum Festival will give the opportunity to performers from all over the world to showcase their art in an international stage. This annual event typically features 20 cultural troupes from countries such as Malaysia, Slovakia, Uzbekistan, Thailand, Singapore, Indonesia and South Korea. The highlight of this festival is the harmonization of the amazing drum rhythm with Malay Archipelago dances. Visitors will be entertained with various kinds of drums as well as other traditional musical instruments from around the Melaka region. Moreover, there will also be a parade during the festival.
Event: The Archipelago Drum Festival
Organizers: Melaka Historic City Council
Venue: Dataran MBMB, Melaka Bandaraya Bersejarah
Date: 9th – 17th April 2014
Ticketing: Free admission
Recommended Area to Stay in Melaka City:
Jonker Street
For those looking for culture exploration and food trails. Also known as a backpacker paradise.
Melaka Raya
A gateway to all the city attractions with wide range of accommodation options.