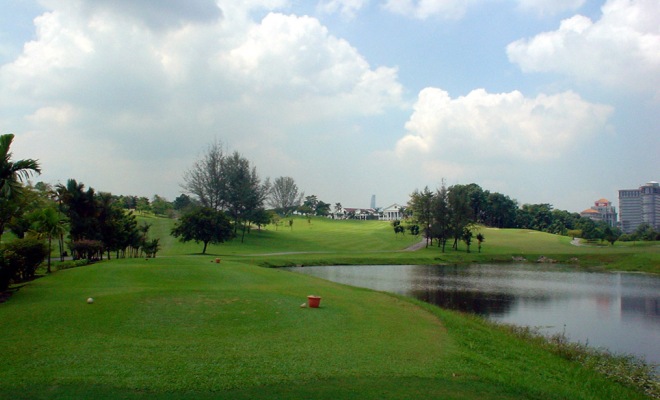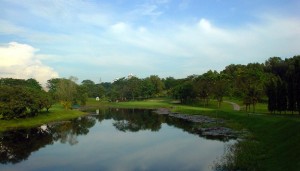 If you are an avid golfer, and cannot live without golf, a good place to do this when in Kuala Lumpur would be at the civil service community. It started in the late 1900s as a great place for the people in the civil services to take a break from the city life and just have fun playing golf with their family.
Nestled within Bukit Kiara along Jalan Damansara, it is a 10 minute drive from the Kuala Lumpur City Center. Built with gran white pillars to usher you into the club, the club has a 27-hole golf course that will cater to your golfing experience. The entrance is surrounded with beautiful lush greens, home to many insects, birds and monkeys, a great place for children to spot animals.
The club has a swimming pool and swimming lessons are also available for a fee. A tennis court is also opened daily from 7 in the morning to 10 at night for your convenience. Early booking is of course required. The club is also a great place to have a good work out. A gym situated near the swimming pool is a great place to work up a sweat, with the view of the lush green golf course. Besides that, the club is also home to a driving range, a karaoke lounge and a well-kept playground.
Dining at the club is an amazing dining experience of the finest quality of the local delights. The caterer-a local catering company is definitely a well-experienced and finest of its kind when it comes to producing the best local delights for more than 10 years. The club is also a great place to consider if you wish to hold a wedding reception here. The romantic ambiance and facade of the place is perfect for a wedding reception if you are looking for an elegant and exquisite place. No matter what the event, be it a conference, an exciting motivational event, an award presenting ceremony or just to celebrate a special someone's birthday, the clubhouse is the ideal venue to keep a close eye on detail to allow the event to be a memorable one.
Getting there is quite easy. You can either take a taxi, instructing the taxi driver to drop you off at the club or alight on any bus which passes within close vicinity of the Bukit Kiara area. Do check with the different bus schedules before making your way here to the club.