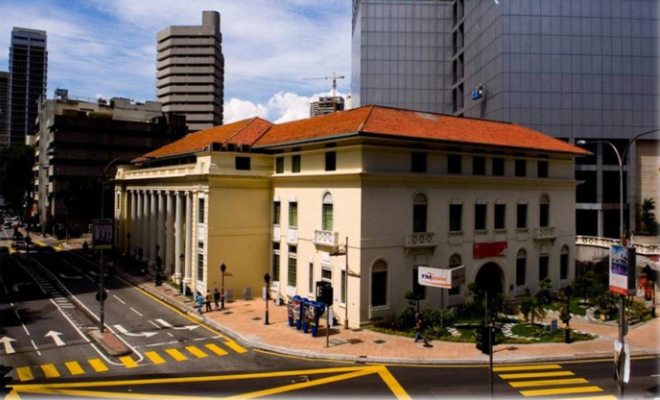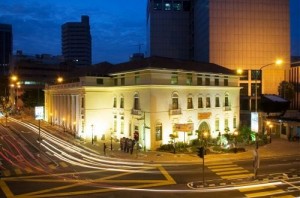 Ever wondered how the telephone has developed, every time you pick up the phone? There is nothing better than seeing the history of Malaysia's telecommunications sector unfold before your very own eyes. Located along Jalan Chulan in the heart of Kuala Lumpur, the telecoms museum is a beautiful colonial building which was initially supposed to be demolished by the Department of Telekom Malaysia in 1984. The JTM wanted to build a 26 storey telecommunication complex in its place. However, the prime minister at that time, Tun Dr Mahathir who had a heart for national heritage proposed that the building not be torn down but instead be used as the telecommunication museum for the nation.
Today, the museum brings to life with many displays. The main objective of the museum is to be the center for telecommunications education to both the locals and the tourist. The museum also aims to make the place an interesting tourist attraction when it comes to learning about the telecommunications history of Malaysia. Just viewing the architecture of the building is enough, as it is a magnificent colonial building.
Visit the museum and let the exhibitions take you step by step through the history of the nation's telecommunication. Holding a grand significance to the nation as its first interactive museum, you can explore the stories of the people and technologies that have kept us in touch with each other across borders.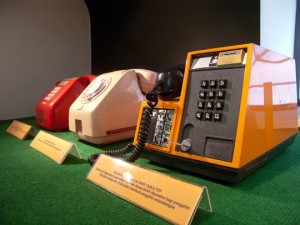 There are certainly nothing more captivating than seeing the wealth of artifacts and recreations of the telecommunications scene in the museum. The recreations begin with the Morse code in Malaysia in the late 1800s. There will never be a dull moment as you let the museum take you on an audio visual journey of the history on how information was passed on way back when Malaysia was not yet formed.
The museum is located in the center of the city and so is quite easy to get to by public transport. Just get on the Putra LRT Train line and stop at the Putra LRT Dang Wangi station. If you choose to take the KL Monorail, disembark at the Bukit Nenas station and you will find the Telekom Museum within walking distance from the KL Tower. Museum entrance is free for all, which makes it a great place for families. Do visit the museum, which is opened from 9 a.m. to 6 p.m. every day except on public holidays.
Recommended Hotels in Kuala Lumpur City Centre
1. Traders Hotel by Shangri La
Nice sky bar and nice room overlooking the Petronas Twin Towers!
Reserve through Agoda.com
2. Corus Hotel
Value for money for a 4 stars hotel and its location.
Reserve through
Agoda.com
3. Fraser Place Kuala Lumpur
Studio and apartment type of accommodation, suitable for both family and business travelers.
Reserve through
Agoda.com
4. G Tower Hotel
Located in the vibrant city center with plenty of dining and shopping options.
Reserve through
Agoda.com
Browse all Hotels in Kuala Lumpur City Centre >>