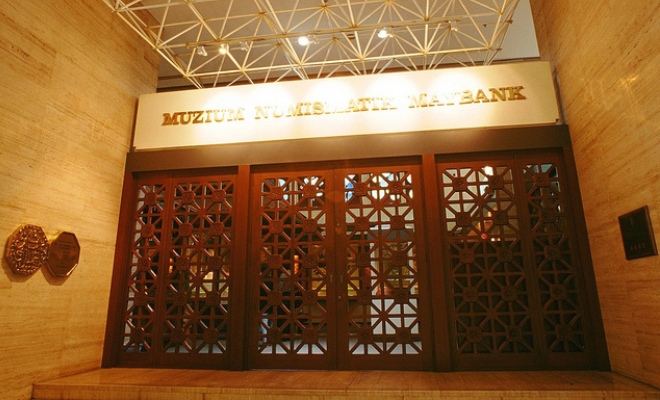 Kuala Lumpur is certainly a large city when it comes to sight-seeing. Seeing the entire city in one time is most likely not possible because there are many magical and enchanting places to see before you really call it a day. One destination that you would certainly want to consider when in the city is the Maybank Numismatic Museum. It is not usually included in most tourism packages but if you are one who loves going off the beaten track and exploring the culture, sights and history of Malaysia, this is one of the places to visit.
Located in the Maybank tower along Jalan Tun Perak in Kuala Lumpur, this museum which exhibits an exciting and impressive array of coins and notes that you may not find at most places was established in the year 1988. Make your way to the ground floor and you will be amazed at the impressive collection of the many artifacts of the numismatic world that are on display right here. Some of the coins and artifacts date back to more than a century! There are many currencies on display, including those from the ASEAN region. Malaya was ruled by many different governments and thus, this fact adds to the already fascinating collection of currencies, coins and debuting bank notes. It is like a history of money and how it has evolved to the current day bank notes and coins. There are also many interesting posters and information boxes which you can read that will further enlighten you about currencies.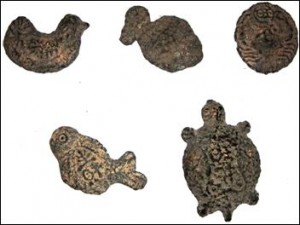 The Maybank Numismatic Museum is also a great place if you are on a mission to uncover the history of the nation's currency and how it has evolved. Here, you can also compare currencies from this nation with some other nation as some other foreign currencies can be viewed here as well. There are many informative stations along the way that will help you gain a better understanding and insight into the evolution of money, how it was made and where the coins have been. Replicas of cannons are also on display. It certainly is interesting to see how the coins and currencies have evolved. The olden days currencies were usually much larger, made of gold, silver, tin and brass. There are many interestingly shaped coins and currencies put for display here. You will also see some bank notes which have been stopped from circulation like the RM 20, and 500 bank notes. However, if you wish to see them, the numismatic museum is the right place to be in.
To get to the Maybank Numismatic Museum, the most convenient way is to take a taxi and instruct the cab driver by giving the name of this destination. Or, board a bus. Do check the different bus routes available that do pass by Jalan Tun Perak; depending from where you start out from. The bus services are definitely a more affordable form of transport.
Recommended Hotels in Kuala Lumpur City Centre
1. Traders Hotel by Shangri La
Nice sky bar and nice room overlooking the Petronas Twin Towers!
Reserve through Agoda.com
2. Corus Hotel
Value for money for a 4 stars hotel and its location.
Reserve through
Agoda.com
3. Fraser Place Kuala Lumpur
Studio and apartment type of accommodation, suitable for both family and business travelers.
Reserve through
Agoda.com
4. G Tower Hotel
Located in the vibrant city center with plenty of dining and shopping options.
Reserve through
Agoda.com
Browse all Hotels in Kuala Lumpur City Centre >>