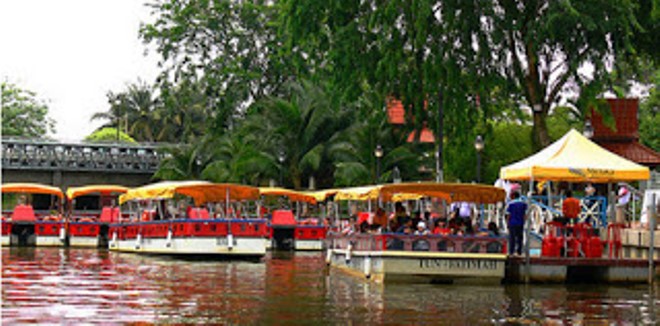 Boat rides during the festival  (Photo credit: melaka-riverwalk.blogspot.com)
The Melaka International River Festival was initially introduced as an effort to attract more tourists to visit Melaka, which was once also known as the 'Venice of the east'. The chief minister of Melaka, YAB Datuk Mohd Ali Bin Mohd Rustam came up with this idea after witnessing the San Antonio River Festival in the USA during one of his working trips. Thanks to the overwhelming responses from the public, the state government decided to take it a step further by extending the duration of the festival from one week to one month in 2010. The highlights of this event include a dragon boat race, water sports fiesta, arts and cultural performances as well as decorative floats parade. With more than 100 events lined up, you will definitely find an event that suits you!
Event: The Melaka International River Festival
Venue: Melaka River, Dataran Sungai Melaka, Melaka
Date: 24 May 2014 – 23 Jun 2014
Ticketing: Free admission
Recommended Area to Stay in Melaka:
Jonker Street
For those looking for culture exploration and food trails. Also known as a backpacker paradise.
Melaka Raya
A gateway to all the city attractions with wide range of accommodation options.