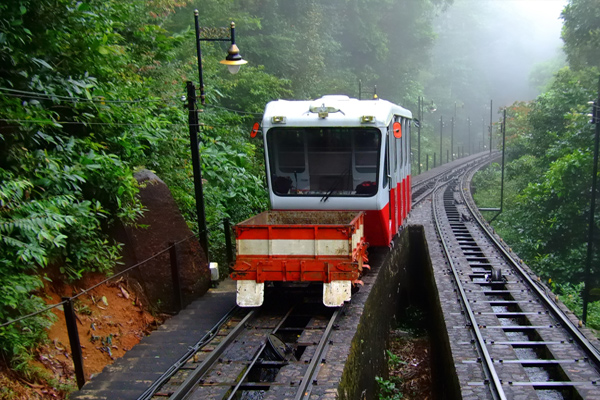 When having holiday in Malaysia, do head to Penang Island for some of the best adventures and relaxing gateways. The Penang Hill is one such amazing place to be when you are in Penang.
Being the hill that houses the best resort in the state, the hill definitely has a long history dating back to Francis Light. He was the first to plot tracks to Penang Hill from the bottom to allow British officers to build bungalows on the hill tops. The hill was originally named Flagstaff Hill because there was a fluttering flag from a flagpole in the governor of Penang at that time that was used as a transmitter to the Cornwallis Fort nearby. Standing magnificent almost 3000 feet above the ground, visitors will definitely notice that temperatures up here are slightly cooler than on the ground; making the hills an amazing gateway far from the busy city of Penang.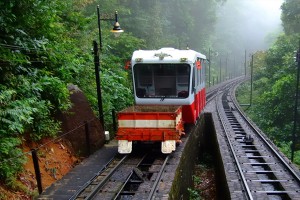 Back in those days, getting to the hill top was not an easy task. Today however, thanks to construction carried out in 1897, a coach on the railway tracks built will take you all the way up, in comfort and style. The track is 2007 metres long and goes all the way to 700 metres above sea level. The journey is definitely a memorable one, especially for children as they sit back and take in the luscious greenery around them. On your way up, you will definitely notice some of the old bungalows that were built by the British colonials back in the day, still standing strong and magnificent till today.
Visitors to the hill are advised to wear comfortable walking shoes because you may have to do some walking, especially if you plan to hike up the hill. Those with an adventurous spirit who wish to hike up the hill to fully enjoy the experience of being surrounded by lush greenery can certainly do so. The trail up the hill is marked and is safe; starting from the Botanical Gardens at the foot of the hill or from the Tiger Hill trail near the Kek Lok Si temple. The hike up to the hill tops will take about an hour or so depending on your speed. Do bring along a sufficient supply of water to take you up all the way to the top. The view from the top is definitely a grand reward and the best time to hike would be just an hour before sunset.
Recommended Area to Stay in Penang:
Batu Ferringhi
Line up of beach front resorts from budget to luxury along Batu Ferringhi Beach.
Georgetown
For those looking for boutique style hotels and countless of cosy backpacker hostels.
Gurney Drive
A series of luxury hotels with fantastic sea view. Eateries and night entertainments are within walking distance.
Bayan Lepas / Airport
For business travelers.