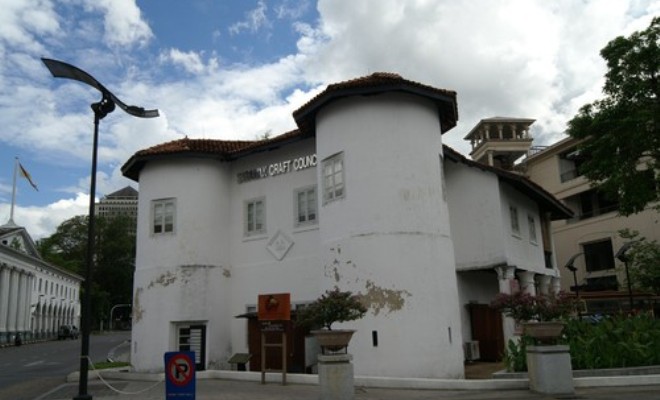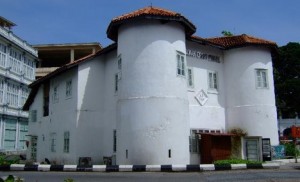 When visiting Malaysia, why not head over to Sarawak; the eastern state of the country that has many exciting and wonderful tourist destinations to offer every kind of tourist. Sarawak is a large city and traveling from one district to another may sometimes require a flight or a boat ride making getting around an adventure in itself.
The state of Kuching is where most tourists land and has many prominent tourist destinations that never fail to mesmerize tourists passing through each year. One such tourist destination that you may want to consider stopping by is the Round Tower. Initially, the building was used as a government dispensary in the late 1800s. The building was destroyed in a fire but it was one of the few buildings that were built up again; this time with a better brick construction. Today, the tower still stands magnificently overlooking the town.
The original reason for building the Round Tower is still a mystery till this day. Some say that it was built to be a fort to protect the city in times of emergency. However, upon completion of the building, government officials used the building as a dispensary. Then, in the late 1900s, it was used by the Labour Department. Today however, the tower is home to a small section of the Judiciary department of Sarawak. At the top of the tower, awaits a bird's eye view of the town nearby.
On the higher levels of the tower however play home to an amazing handicraft center. The center was opened in 2004 by the state's tourism minister in June and has seen resounding success from tourists from across the globe who decide to stop by and view some of the most intricate and beautiful handicraft. On certain occasions, craftsmen can be seen in the showroom demonstrating their handicrafts. You can even view how the handicrafts are produced-live and see how intricate and painstaking the process is to finally produce weaved baskets or a wood carving. The friendly locals who work here are more than willing to answer your questions and why not try joining in on the fun! The center is visitor friendly and has labels on each type of handicraft to help you have a better understanding of what you are looking at. You will see wood carvings that have many historical and spiritual symbolism. You will also see bead works here, basketry and mats made right here at the center! If you do take a liking for any of the handicraft products here, why not head to the souvenir shop and take home with you a beautiful piece of art work!