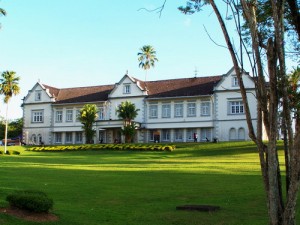 Come to Sarawak, the Land of Hornbills. This largest state of Malaysia is definitely an amazing place that offers exciting and relaxing holiday options for all kinds of tourist. The state is a great place to really get immersed in the local culture and heritage.
One great place to visit first if you are in Sarawak is the Sarawak Museum. It is a great place to start up your tour in Sarawak because you will leave the museum with a far greater understanding of what you are exploring in the state. The museum was opened in 1891 and it is the only museum in the state at that time. There was not much major archaeology findings put on display at that time because there was no archaeological crew doing excavations in Sarawak. However, when the crew was created, the findings were amazing and were put on display in this museum, for all to see the rich history of the state.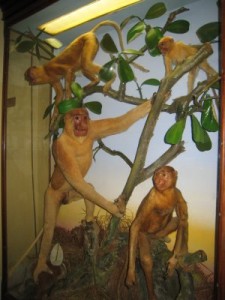 Here is a great place to learn about the prehistoric details of the state. Visitors can see the artifacts that were discovered by archaeologists' right here that expound the secrets of the prehistoric settlements in Sarawak. You will see skulls of pre-historic humans who made the Sarawak caves and rivers their home. It definitely is an amazing thing to look at some of the oldest Homo sapiens found in all of the South Eastern part of Asia! The museum is definitely visitor friendly and offers many labels that give clear and distinct explanations of the artifacts on display. Here is also a great place to discover the art of the pre-historic humans in their caves.
The Sarawak museum also showcases some of the best highlights of the history of Sarawak from the time it was colonized to what it is today. See pictures, memorabilia's and old documents of the states journey to becoming an independent state and a part of Malaysia. Here is also the right place to see the history of the traditions and handicrafts of the local people. You can see the beautiful history of basketry, weaving, the economical works of the locals and even the making of textiles from way back then till today. The museum showcases the history of many of the states ethnics and you can see some of the features of each ethnic; their beliefs, customs and traditions. The Hornbill Bird and its history as the most sacred messenger of the state is also here and is a must-read to fully understand why the state is fondly referred to as the Land of Hornbills.