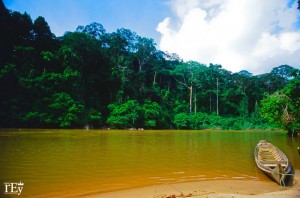 If you are in Malaysia, one state that you will not want to miss out on is Sarawak. Sarawak is the largest state in the country and prides itself for its unique diversity. With more than 20 diverse ethnic groups, the state is also known as the Land of Hornbills. Sarawak is a great place to go if you are a nature enthusiast as it has many amazing nature parks to explore.
One such nature park is the Similajau National Park located in Bintulu. Nature lovers will find that they feel very at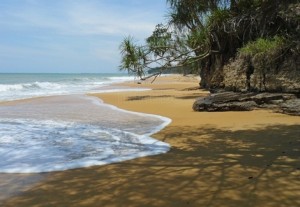 home here because this park is covered with more than 8000 hectares of land with beautiful forests, jungle streams and small headlands. The main feature of the Similajau National Park is its coastline. If you are in the park, spend a day at the stretch of sun-kissed beaches! The beaches here are perfect for picnics, sunbathing and just to laze and watch the sunset.
Located in Bintulu, this park is an amazing gateway not only for tourists but also for the locals. You will find many locals here on the weekends. The best time to come would be on a weekday if you intend to avoid the crowds and have the trail to yourself!
Get on a trail in the park and explore some of the beautiful flora here. Casurina trees are really beautiful and are found lining the beaches and the swamp areas here. Do also keep your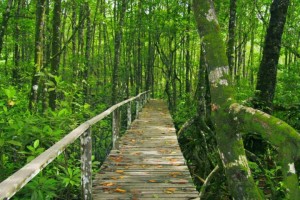 eye open for some of the residents of the park. Here you can spot birds flying about freely, turtles, fish, water birds, mammals, reptiles as well as the dangerous crocodiles. Visitors are advised to keep to the trails and adhere to the crocodile warnings. The Similajau Park is home to a few crocodile species that live peacefully in some of the streams here so it is advisable to not wade across the streams. There have been no incidents were crocodiles have attacked visitors in the park but it is always best to keep to the safety guidelines in the park. If you are interested in seeing the crocodiles up close, the park is more than happy to arrange a crocodile spotting trip for you; these trips usually are carried out at night when the crocodiles come out to feed.
Other fascinating creatures at the park are the horseshoe crabs which are pre-historic looking animals. Dolphins are also sighted at the parks coastline. The park is also a great place to go dolphin spotting by boat; usually between the months of March and September.