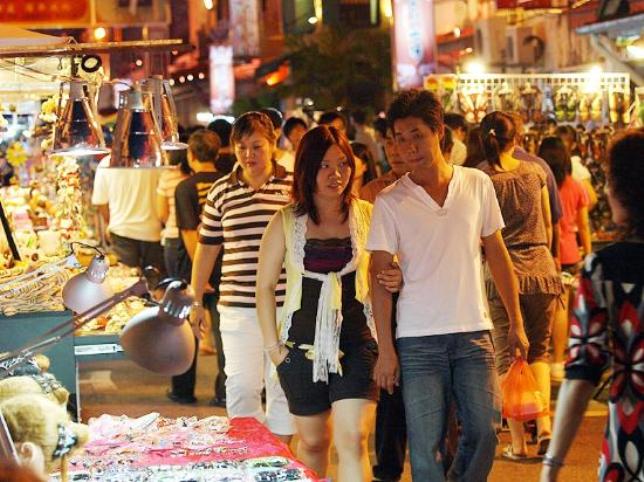 Malaysia is known for its diversity, and when it comes to tourism, Malaysia will definitely keep you coming back for more. The state of Melaka is a must-visit state that cradles much of the early history of the nation. Diversity thrives here as well while the state is a popular tourist destination for those looking for a dose of history lesson; the state is also a great place to visit to immerse you in the rich and diverse culture of the land. Head over to Chinatown which will be an eye opening experience for you. The streets of Chinatown are tucked away quietly towards the western region of the Melaka River. The streets bustle with activity every day and spending part of your day here will definitely be an exciting and good experience.
The market is the focal attraction in Chinatown. Here is where you can get the best bargains on some of the best items in the market. The market is where you can find almost anything and even some very unique and intricate items. Don't forget to bring your bargaining skills along with you to do the trick as bargaining here is acceptable and can bring down the price to something that you desire most.
China town is also home to several mosques, just showing you how diverse the culture here is. The architecture of the mosque is interesting; with a blend of the two cultures coming together to produce a work of art. The blending of the Chinese and the Malay culture is seen clearly in the many artifacts throughout the streets of Chinatown that illustrate the uniqueness of the Baba Nyonya culture. The Baba and Nyonya are terms given to the male and female of mixed parentage of this kind and their culture is a very interesting one.
When in Chinatown, do check out the oldest temple in this part of the world. The Cheng Hoon Teng temple dates as far back as the mid-1600s and is a work of cultural and heritage that has been well preserved down through the years. Devotees from all over the globe come here to visit the temple and offer burnt offerings at the altar and tourists are welcomed to do so as well.
Recommended Area to Stay in Melaka
Jonker Street
For those looking for culture exploration and food trails. Also known as a backpacker paradise.
Melaka Raya
A gateway to all the city attractions with wide range of accommodation options.