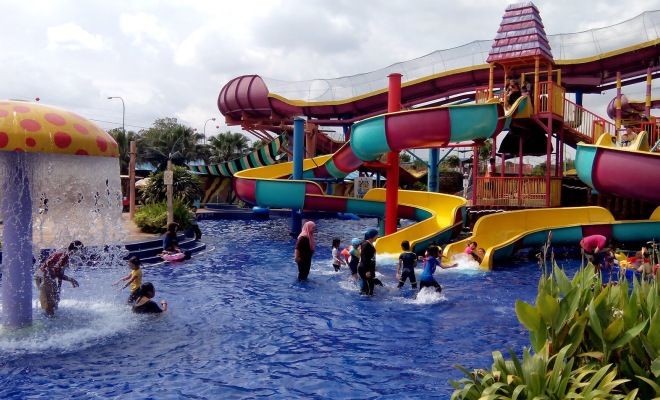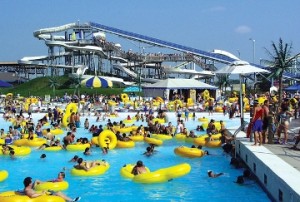 Tucked away in a bustling city is a water park called Desa Waterpark that serves as the coolest place to hang out and get wet. It's a great place to bring children or to just hang out with friends and no matter how old you are, the water park never fails to deliver fun experiences to all.
A must-do when in the park is to rent a float or bring one yourself because it will become your life savior on the more extreme and bumpy rides that are in the park. Tumble through the water factory where water comes shooting out from every directions, there is no way you can come out of the water park dry! An interesting attraction is the Bubble pool where as the name suggests, water comes out as bubbles! It is quite a fun idea to go deeper into the water at the Ripple Bay. The names of the many parts of the water park certainly sound quite exciting and they sure sound like a whole load of fun.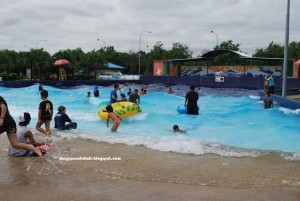 If you have never surfed in an open ocean before, here is a great place to start out. Waves here, the artificial ones go higher than a meter and are definitely an awesome ride! The beach setting is also replicated right here in this water park when the waves hit you just like you were at the beach-it's the almost perfect getaway! If surfing is not your cup of tea then why not challenge your friends or family members to a game of hanging on to a rope as you swing across hundreds of floatables. Action is also available at the aptly named Action River. Or not if you are daring enough and up for a higher level of challenge, try out the thunderbolt!
All that fun will definitely need some recharging. Head on down to the cafe located in the water park which serves all kinds of snacks, tit bits and even local delights. The Desa Waterpark which has been operating for ten years now is the perfect gateway for the entire family, such an amazing place that it is always made the venue for many celebrations, family days and carnivals.
Locker facilities are available to allow you to have maximum amounts of fun having to worry about your personal belonging or coming home without a bag. Tubes and floats can also be rental for a reasonable price but do remember to return them! There are many fast food outlets around the water park to help you re-energize yourself. First aid services are also available, making the water park a safe place for children!
To get there, the easiest way would be to hire a taxi. Taking public transport would mean that you have to check the bus time tables and routes first before you make your way to have fun at the water park. Opened from noon to 6 pm, on weekdays and 10 to 6:30 in the evenings on weekends, the water park is designed for fun.