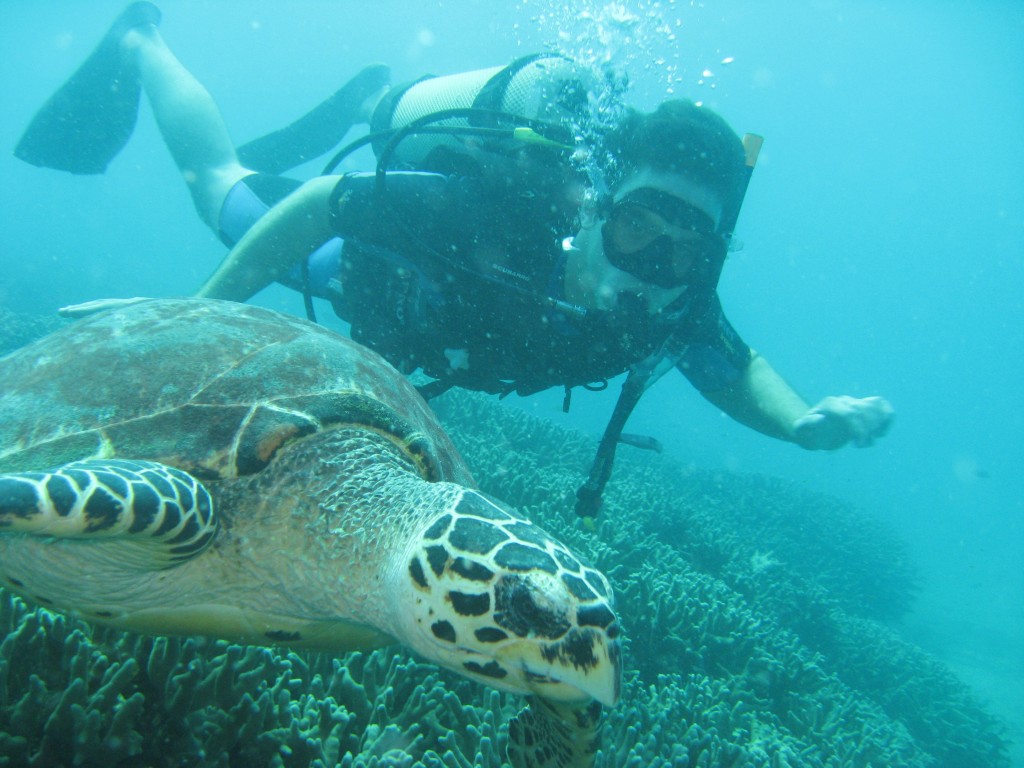 Pahang is a state that homes to wonderful natural rain forests, beautiful national parks, lovely freshwater lakes, remarkable mountains and pleasing cool hill stations. There are also several gorgeous beaches around Pahang which attracts both local and overseas visitors every year as well as the world's renowned island, Tioman Island or better known as Pulau Tioman locally.
Feed, Ride and Bath the Elephants
Visitors can have some unique experience at the Kuala Gandah Elephant Sanctuary (National Elephant Conservation Centre) where you are given a chance to get up close and personal with the gentle giants. The sanctuary is devoted to protect the wild elephants. During feeding time, visitors may feed the elephants with papaya and cucumber. Later on you may ride on the elephants back and head to the river where you are allowed in helping to bath them.
Paradise for Diving and Snorkeling
Being one of the most preferred holiday destinations in Malaysia, Pulau Tioman is a great place for all types of visitors. The island is also a diver paradise thanks to its crystal clear water that offers plenty of excellent diving and snorkeling opportunities. Besides, Renggis Island located in close proximity with Tioman is also a good place for diving. Visitors are sure to see lots of other marine life during diving or snorkeling in this beautiful island. Some other activities like fishing, boating, water skiing and windsurfing also can be found in the island.
Go Boating and Fishing
For some quiet activity, you may visit the Lake Chini (Tasik Chini). It is the 2nd largest body of freshwater in Malaysia. The beautiful lake has clean and calm water and most of all it is well stocked with diversified of fish species. Here you can go boating or fishing by the lakeside while enjoying the green surrounding scenery. It is a peaceful place to relax and getaway from the hustle bustle of the city.
Go Off the Beaten Track
Gunung Senyum, means "Smiling Mountain" standing tall at 478 meters is located 45 minutes off Temerloh, Pahang. The mountain within the Gunung Senyum Recreational Forest is surrounded by oil palms. Visitors may climb to the top of the mountain and it is said to take approximately 6 and a half hours for one up and down trip to the peak. In addition, there are a total of 25 caves found in Gunung Senyum. Some of the caves are Gua Angin (Wind Cave) where it is always windy and cooling, Gua Terang Bulan (Moonlight Cave) with sunlight shining into the cave through a hole in the top making rainbow of colors form on the cave wall, Gua Gajah (Elephant Cave) with an elephant shaped entrance and Gua Tapa (Meditation Cave) where you will see a stone man sitting at the entrance and next to it are 3 wells that never run dry.
Enjoy the Chilling Climate at Highland
Visitors can enjoy hand pick strawberries at the Strawberry Farm located at Cameron Highlands. Cameron Highlands is a hilltop land area with cooling temperature due to its high elevation. Other than that, you may visit the Butterfly Park here that homes to plentiful of colorful butterflies flying around in the park. Meanwhile you can also get the chance to see a few snakes, iguanas, scorpions, stick insects, a giant tortoise and many beautiful flowers in the park.
Genting Highlands is another great highland destination for family vacation or day trip. Well recognized as the city of entertainment, visitors can enjoy a round of fun ride in its indoor/outdoor theme parks, try your luck in the only casino in Malaysia or test your golfing skill in one of the most reputable golf resorts in Malaysia. You will never find short of things to do in this popular highland holiday destination.