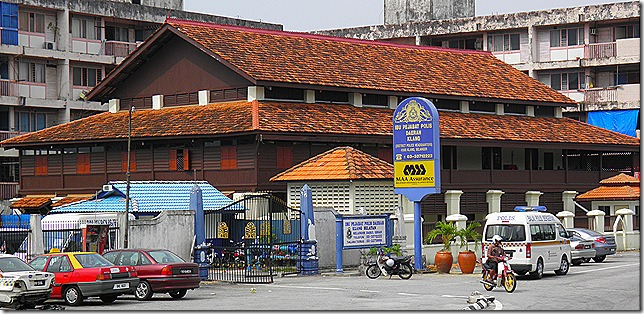 When in Malaysia, you will have 13 states to choose from. While all the states have something very unique and amazing to offer, a good state that you have to visit in Malaysia is Selangor. Located very near to the capital city of Kuala Lumpur, Selangor is a state that has it all. From great entertainment places, shopping malls, an adventure up close with nature or just a tour of the heritage sites; Selangor is definitely a must-visit state.
The city of Klang is in Selangor and this small city has definitely expanded over the years. The quaint town has a rich history of tin mining, shipping and royal blood. The Tin Museum in Klang is a great way to kick of your tour of Klang. The museum gives you a better insight into the history of the early and humble beginnings of this small town from the beginning to how it expended because of mining, its role during the British reign and to what it is in this present day.
Days long gone in Klang are recorded and kept right here in the Gedung Raja Abdullah. The museum is located right beside the Police Headquarters of Klang and the Fire Brigade in an unassuming building that looks old and run down. The building was a warehouse back in the 1800s. Owned by Raja Abdullah bin Raja Jaaffar; a royalty at the time who played a major role in forming the history of Klang. The history behind the coveted tin mines here is stored here to live on and you can wander through the museum and see how it was like back in the day when Klang was a major mining town.
A walk through the museum will take you through the history behind the history of Selangor; and Klang in particular. Take a look at the traces of the history behind this humble mining town and how the mining industry shaped and developed the state's history. There are many ethnographic materials on exhibition here and the displays are visitor friendly. You will definitely find the displays of the photographs of early Klang very informative. Your visit to the tin mining museum will definitely be an informative one.
Located about 30 km away from the capital city of Kuala Lumpur, this tin mining museum opens its doors to you for free. The museum is opened every day except on Friday from ten in the morning to six in the evening.
Recommended Area to Stay in Selangor
Sunway
Gateway to theme park, shopping malls, entertainments and eateries.
Bandar Utama/Kota Damansara
From budget inns to mid range and luxury hotel, perfect for shoppers and leisure travelers.
Batu Caves
Range of budget hotels and provide easy access to Batu Caves, Bukit Tinggi and Genting Highlands.
Sepang / KLIA Airport
Perfect for visitors on transit.