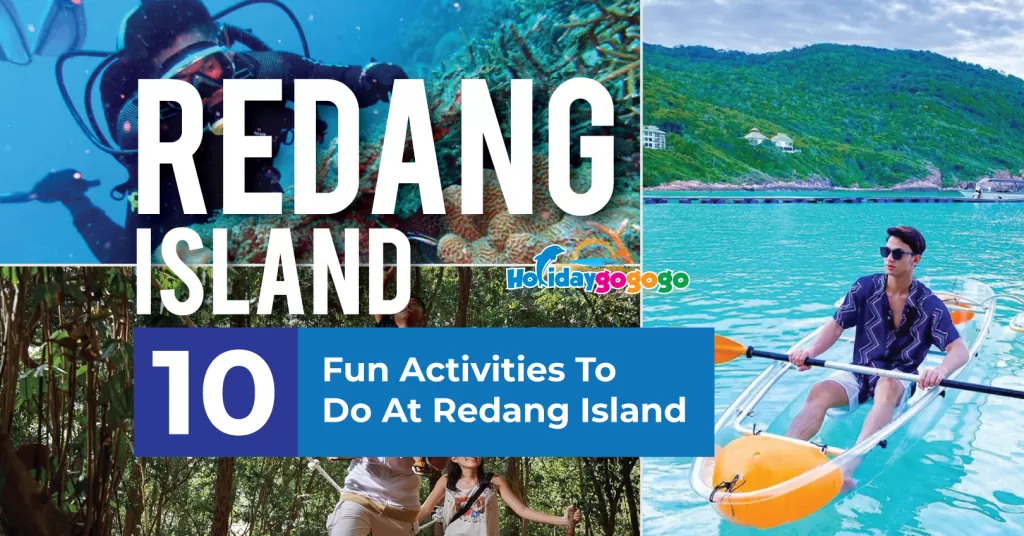 Redang Island (also known as Pulau Redang) is a small island located off Malaysia's east-coast state of Terengganu. It is renowned for its beautiful surroundings and terrific underwater landscape. It is extremely beautiful, with white sandy beaches, lush jungles and untouched marine habitats just waiting to be discovered! 
Travellers usually can't wait to experience the gorgeous beaches and crystal clear waters when visiting Redang Island. While that is certainly its main draw, exploring other parts of the island does pay off. Here are some exciting Redang Island activities for you to consider.
---
1. Entertain yourself at Long Beach
Long Beach (Pasir Panjang) is the most popular beach on Redang Island. This 800-metre-long stretch of sand is where most of the resorts and chalets on the island are located. As one of the best beaches in Southeast Asia, it receives high praise from all over the world for its crystal clear waters, pristine sand and a fascinating abundance of underwater marine life near its shore. This is the place for joyful entertainment, island fun and sublime dining options. This is by far the most active beach in the area that provides travellers with lots of activities to do while at Redang Island.
2. Visit the corals at Coral Beach
Coral Beach is another popular beach on the island. Tourists hang around here all day long, and for good reason. If you're not sure what to do on Redang Island, visit this beach and snorkel among the thriving coral reefs that lie just a few feet away from the shore. Snorkelling has never been more attractive, or accessible for that matter! Water-based activities are aplenty here, with rentals like kayaks, canoes, and equipment readily available. Not to mention the various stores, restaurants and bars that operate here. 
3. Try your hand at sea kayaking
Speaking of kayak rentals, Redang Island is one of the best places to kayak, period. The benefit of renting a kayak of your own is that you won't have to limit yourself to public beaches filled with other tourists. See that piece of secluded beach some ways out from shore? Grab your kayak and explore it! You won't have to paddle far to hit your own private spot on the island. Rent a transparent kayak at The Taaras Redang Resort to take it up a notch. Paddle out to areas where snorkelers visit less frequently and admire the clear waters and thriving wildlife as they swim around below you undisturbed.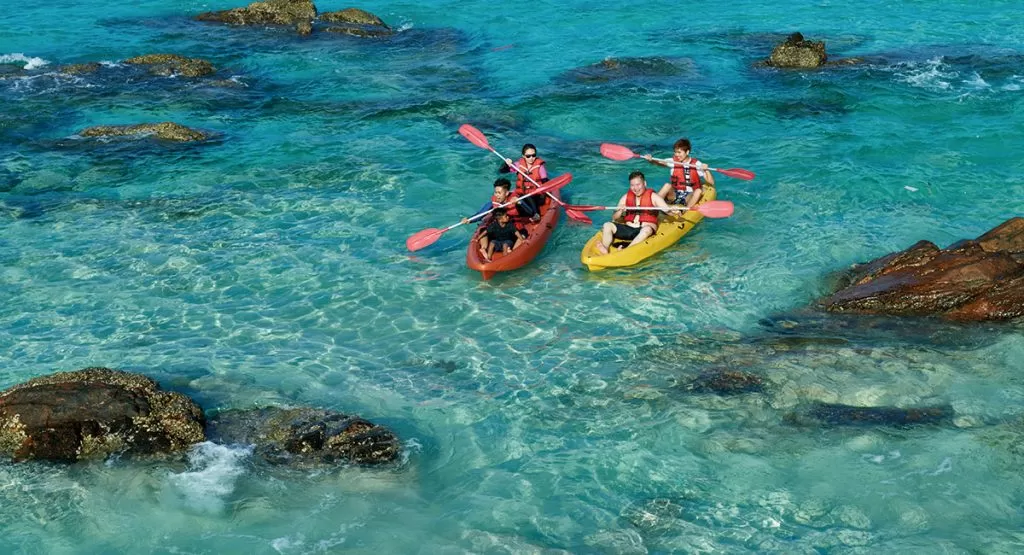 4. Snorkel with or without taking a boat
This is one of our top Redang Island activities! You are guaranteed some amazing experiences just by snorkelling alone. You don't even have to dive deep into the ocean for some exciting sights. For snorkelling areas that can be accessed without a boat, and yet still contain amazing things to see, try the waters in front of Redang Kalong Resort at Teluk Kalong for baby blacktip sharks. Teluk Dalam, which is in front of The Taaras Resort Redang, is another option where thriving coral reefs grow close to the bay.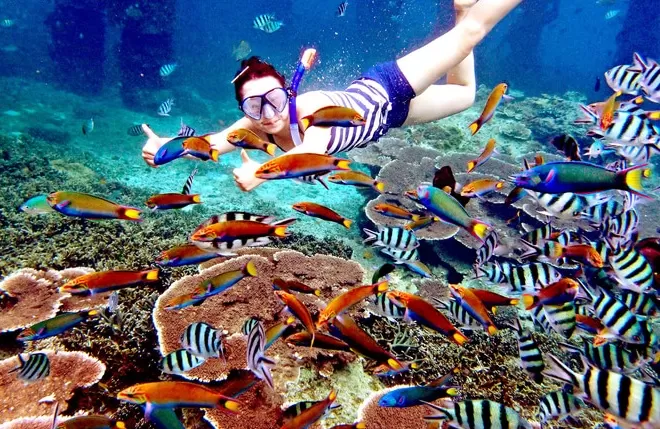 5. Trek through lush jungles full of wildlife
Trekking opportunities can equal, or even surpass water activities at Redang Island! That's because Redang Island supports an amazing ecosystem of diverse wildlife through its various land biomes. From mangrove forests to wet, shady rainforests, the island is home to animals such as giant lizards, colourful birds, monkeys and exotic flora. Set out on the road from the village of Jalan Pasir Panjang that will take you straight to the centre of tons of wildlife and rare plants.
6. Treat yourself right with a spa massage
Redang Island is very well-known for its extensive luxury beach resort scene. Most of the resorts offer relaxing spa packages for guests; or if you're on your honeymoon or just looking for a good massage, you can choose from the many centres readily available. The Taaras Beach and Spa Resort, as well as Sari Pacifica Resort & Spa are among two of the most popular spas among tourists. This might not be for everyone, but for some, this might just be among the best activities to do at Redang Island!
7. Meet turtles up close 
Turtles aren't something we get to see every day. However, once you find yourself on Redang Island, this no longer holds true. Head on to Pasir Chagar Hutang, one of the most popular places for turtles to nest, to see these amazing creatures up close. In fact, no other place in Peninsular Malaysia has the highest rates of sea turtles nesting than Pantai Chagar Hutang. They usually gather in a single spot to mate, which is why you can sometimes see them while snorkelling, too.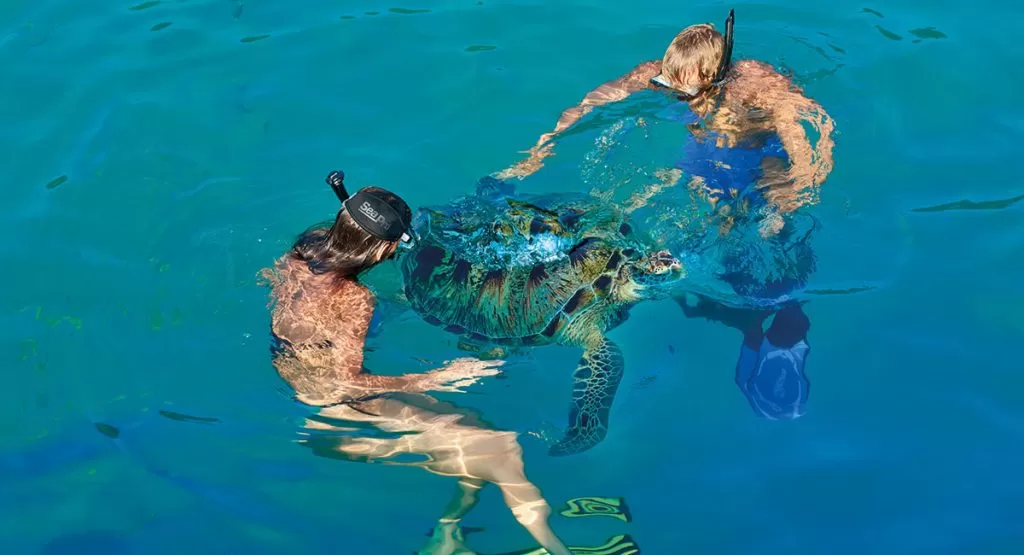 8. Relax during the nights
Redang Island's nightlife pales in comparison to its nearby neighbour, Perhentian Kecil. However, while the island isn't exactly a party island, it still offers travellers some activities when night falls. Many bars and restaurants stay open late into the night, providing travellers with lots of chances to interact and make friends. There is also the option to dance at a disco or sing your heart out, karaoke-style! And don't forget that some establishments on Long Beach will have live bands to fill your nights with delightful music.
9. Obtain your diving certification
To take your island game to the next level, why not consider undergoing a PADI Open Diver course? Most resorts here have dive centres that offer dive certification courses for aspiring divers. The PADI open water course theory and open water sessions can be completed within 4 days, but it's recommended to take 5 days to slowly go through it, and also leave some time for leisure dives after getting yourself certified.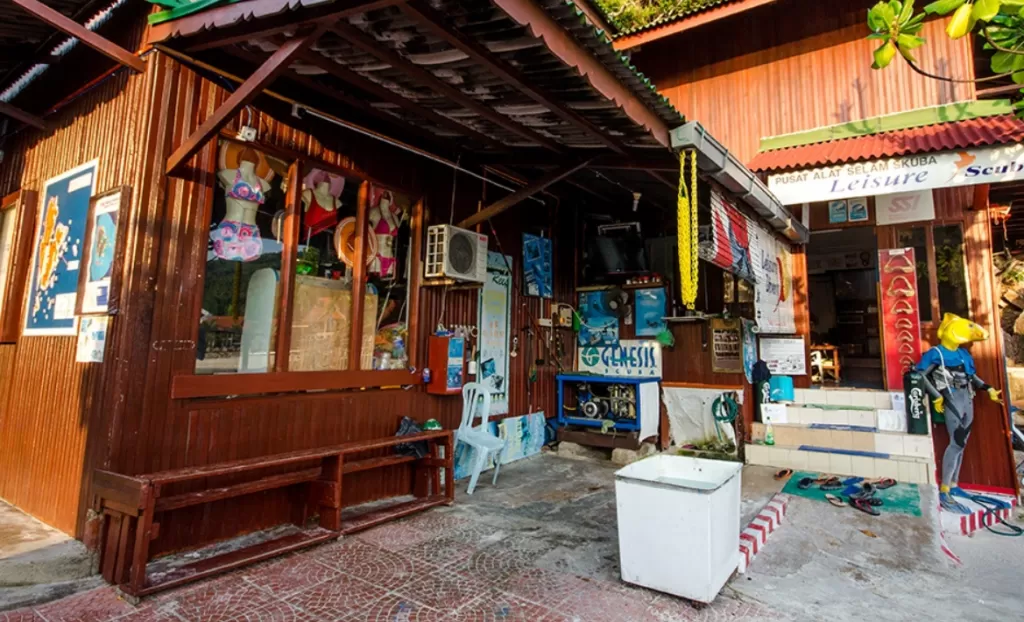 10. Diving without a certification
Diving anywhere, regardless of country or location, will require certification. However, there are a few ways to work around this. On Redang Island, travellers who find themselves strapped for time or money can opt for discovery dives, where an instructor will give a short briefing on scuba usage before personally bringing participants out for a short shallow reef experience. This is the best method for a unique underwater experience under the watch of an active SDI Instructor.
Travel to Redang Island with ease by booking a car rental service, save time, save money and save the hassle!