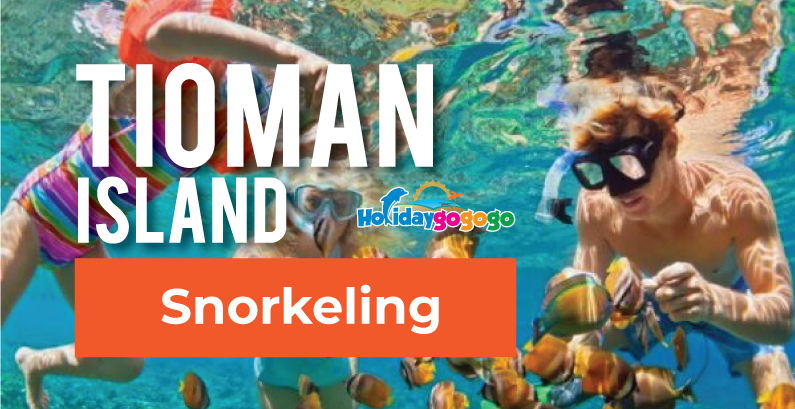 If you are looking for a beach vacation, Malaysia has so much fun to offer both under the sun and underwater,
In this beautiful tropical country, the weather here is fantastic all year and the beaches here are just simply gorgeous. Malaysia is made up of two land regions divided in the middle by the South China Sea. There are more than 800 islands, about 400 of which are located in the state of Sabah to the east of Peninsular Malaysia. The coasts here are surrounded by spectacular coral reefs and grants travelers with the chance to get up close with one of the richest sea life on earth. Snorkeling in Malaysia promises all sorts of marine creatures from blacktip reef sharks, blue-spotted sting-rays, turtles, and colorful coral fish such as triggerfish, parrotfish, angelfish, clownfish, and many more.
Island Activities
A spectacular destination for vacation, Malaysia has so many activities to keep you busy, snorkeling, scuba diving, horse riding, sport fishing, and jungle trekking are just a few of the many activities to highlight.
Snorkeling in the Peninsular is fantastic as the water conditions in most of the islands here are great most of the time. As plenty of islands and beaches are easily accessible, you will not find yourself short of options for places to snorkel. Some of the well-preferred snorkeling destinations in Peninsular are Perhentian Island, Langkawi Island and Redang Island. White sandy beaches coupled with crystal clear water simply make for a wonderful snorkeling opportunity. With diverse underwater marine life waiting to be discovered, you can expect to see gorgeous hard corals as well as plenty of tropical fish species.
Sabah's Islands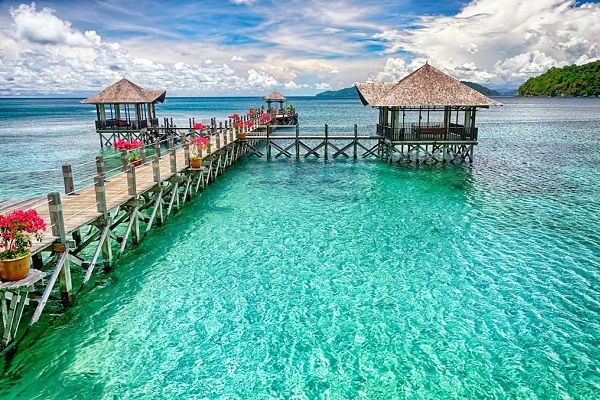 With a great number of absolutely gorgeous paradise islands off its eastern and western coastlines, Sabah has cemented its reputation globally as a hot spot for fantastic underwater landscape. The waters here are abundant in thriving coral reefs and colorful marine life. It is home to many dive centres and reknown dive sites such as wrecks and house reefs. However, it is also where some of the best snorkeling in Malaysia can be found.
For a greater diversity of marine life, Sipadan Island, Mabul Island and Layang Layang Island located on the east coast of Sabah are among your best bet in Asia. Parrotfish, blue-spotted stingrays and clownfish are just some of the many gorgeous marine creatures that live here. The waters here are calm with softer currents that make spotting these underwater wildlife much easier.
Several tour companies offer snorkeling tours to these islands. These can range from all-inclusive packages or round trip packages. No matter which package you are going for, you will still enjoy the spectacular underwater marine life the islands have to offer.
Beach Snorkeling
If you want to submerge within coral teeming with marine life but do not want to travel out to deeper waters, beach snorkeling is also a good option, especially for snorkeling newbies. What's so great about Malaysia's underwater landscape is its accessibility. In fact, you won't even have to take a boat ride out to see the beautiful marine life. Swim out into the sea right off the beach, and you'll have the chance to find turtles, moral eels, and much more rare marine life! You will be delighted with the sights of corals and colourful fishes that dominate the landscape.
Rawa Island, Tioman Island and Lang Tengah Island have some beautiful shorelines for snorkeling. With plenty of snorkeling tour companies operating in the region, going out for snorkeling as well as renting snorkeling gears and equipment will be as breezy as the sea breeze!
Not a fan of swimming with the local marine inhabitants? You can watch the marine life from a safe, dry vantage point by strolling along the many jetties that jut out from shore.
Snorkeling Tours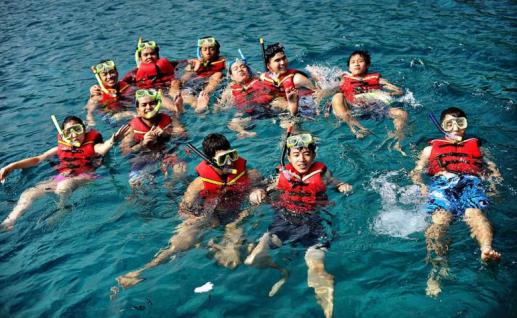 Many tour companies in Malaysia are offering diving and snorkeling tours. although most of them offer top-notch service, it is still good to research the company and read some reviews before you decide to book the tour with them. There are also many islands and beach resorts and hotels in Malaysia that offer snorkeling tours or scuba diving tours as part of their vacation packages.
Popular Snorkeling Tour Packages
Popular Tioman Packages
---
3d2n Redang Snorkeling Tour Packages:
---
Whatsapp us to get more details!
Please WhatsApp us by clicking the WhatsApp Button.

We are reachable by call too:
+6010-2396385
+6016-3796385
+6010-2216385
You may also fill up the Inquiry Form below:
[wpforms id="86470″]