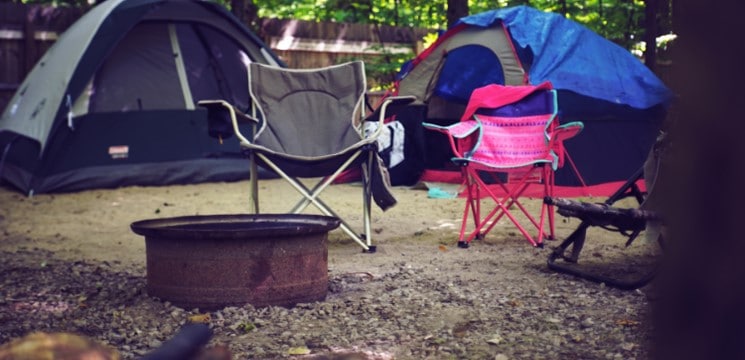 Malaysia is a must-visit place if you want to explore and enjoy nature. You can go island-hopping, jungle trekking, and even explore the country's many national parks. There are just so many things to do and a day is not enough to experience it all. Camping is a great way to experience nature at its best and there are tons of incredible camping spots in the country. Here are the 5 of the best camping spots in Malaysia where you can also enjoy other nature activities.
Janda Baik, Pahang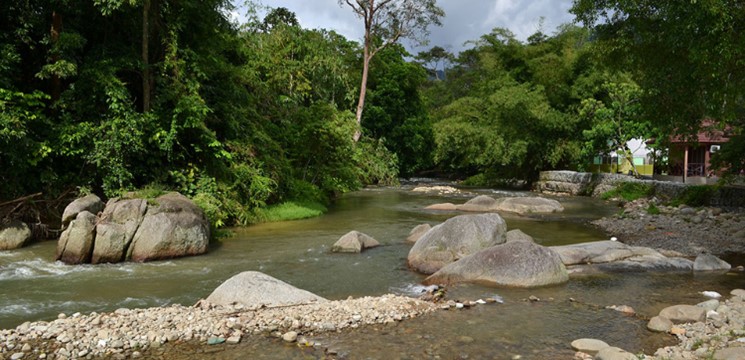 Photo Source: Visitmalaysia.info
Almost every list of the best camping spot in Malaysia will include Janda Baik and there are plenty of reasons why. The small village is known for its clear rivers and lush forests, and there are plenty of amazing camping sites in the area. The place is also barely an hour away from Kuala Lumpur, making it the ideal spot for a quick nature getaway.
Janda Baik is popular amongst locals and foreign tourists and there is always something to do in the village. You can go river rafting, jungle trekking, or just chill by the stunning waterfalls. There are various different camping packages offered for the place, and many of them include all the basic amenities for eating and sleeping. However, it is still a good idea to pack items like reusable eating utensils and tumblers to reduce single-use disposable utensils.
Endau-Rompin National Park, Johor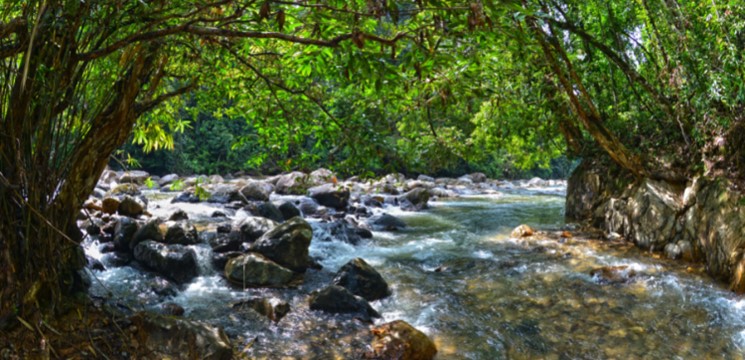 Photo Source: Johornationalparks.gov.my
The Endau-Rompin National Park is in Johor and is Malaysia's second-largest national park. The rainforest is one of the oldest in Asia and is home to tons of flora and fauna, so there is always a new species to discover while you are there. At a small fee, you can enjoy a variety of activities at the Endau-Rompin National Park, which includes hiking and safari tours.
However, the highlight activity would be camping because there are multiple spots throughout the national park where you can pitch a tent and sleep under the stars. The camping spots include Batu Hampar, Kuala Jasin, and Kuala Marong, and they are all equally stunning and exciting to camp at. The guides would also gladly help you to get to your camping spots with a 4WD vehicle. You can choose to camp there just for one night, but you will probably extend your stay to fully experience the beauty of the national park.
Kenong Rimba Park, Pahang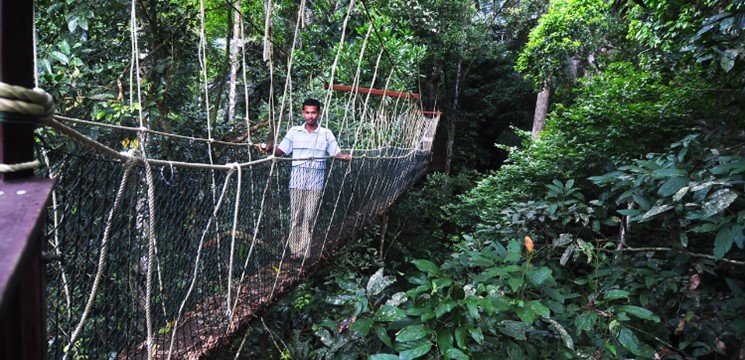 Photo Source: Pahangtourism.org
If your idea of a perfect trip includes exploring lush rainforests and pristine waterfalls, then you will enjoy Kenong Rimba Park. The park borders the northern and eastern ends of the Taman Negara National Park in Pahang. It is home to stunning limestone caves and incredible forest landscapes. There are plenty of things to explore in the park and tons of fun activities that will satisfy every nature lover.
Camping at the Kenong Rimba Park is highly recommended, you can join in smaller groups or a larger tour. The park is a protected eco-tourism park, so there will be an authorized guide that will accompany you at all times. Not only will the guide safely lead you through the forest, but they will also share their extensive knowledge of the park with you.
Perhentian Islands Rainforest, Terengganu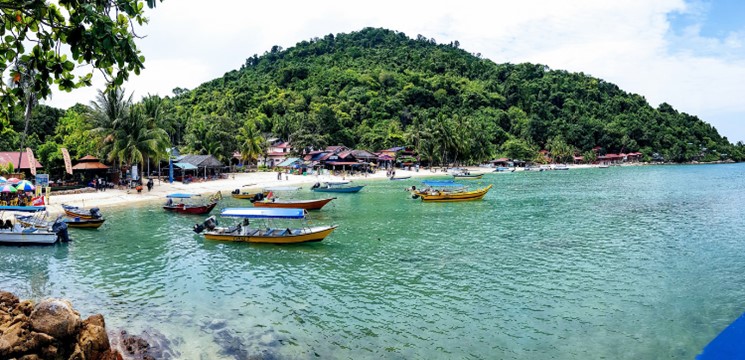 Photo Source: Nur Syafiqah (Unsplash)
Perhentian Kecil is the smaller island between the two Perhentian Islands, and it is where you can experience Rainforest Camping on an island. Perhentian Islands are world-renowned island destinations and there are plenty of things to do there, but there is nothing like camping so close to the clear blue sea and soft sands. It is the perfect place to sit and relax under the warm sun, but you can also dive into the ocean to swim at any time.
All the basic amenities have already been set up in the camping site and that includes the tents, lavatories, and dining halls. All you need to bring is yourself, your clothes, and a few essentials. The arrangements help to ease the burden of camping so that you can focus on relaxing and enjoying yourself to the fullest.
Mamutik Island, Sabah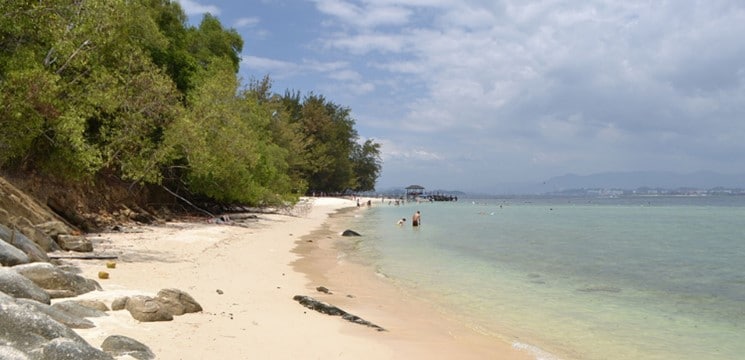 Photo Source: Visitmalaysia.info
Malaysia is home to a long list of islands that have so many amazing things to offer. The Mamutik Island in the Tunku Abdul Rahman Marine Park is just a few kilometres away from Kota Kinabalu and is the perfect place to explore the region's diverse marine life. It is also where nature lovers can experience camping on white sandy beaches.
The island offers tons of activities like jungle trekking, snorkelling, and diving, but beach camping has got to be one of the most interesting. The Mamutik Island is a rather small island that is quiet and peaceful, so camping there will be absolutely calming and mesmerizing. Although the island only houses a few facilities for the convenience of the visitors, this simply adds to the relaxing atmosphere of the place. There are also island-hopping tours that are offered to visitors who want to explore more gorgeous islands in the area.