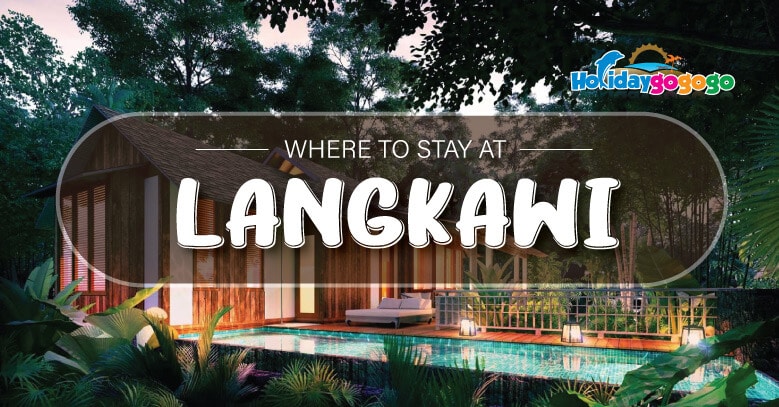 Browse all hotels and resorts in Langkawi
Langkawi Island, located within the state of Kedah, is a well known and preferred tourist destination for its well-preserved, white sandy beaches and magnificent underwater marine life. Langkawi is also home to several age-old tropical forests, where numerous animal and bird species like the peacock, hornbill, and lizards call their home here.
But the main attraction on Langkawi Island is a diversified beach atmosphere. Just imagine yourself in the gorgeous surroundings, lying on nature's lap. Picture yourself on a rock on an unspoiled beach while your beloved watches the crystal clear seawater splashing the rocks and your children build a sandcastle with the white sands.
There are numerous accommodation options on the island that offer superior service and magnificent scenic view, ranging from backpacker hostels to big-name star rated chain hotels and resorts. If you are not sure where to stay at Langkawi, then read on.
Cenang Beach (Pantai Cenang)
For visitors who wish to enjoy a lazy afternoon under a tranquil atmosphere, Cenang Beach can be a good place to stay in Langkawi. With several bars, cafes, and restaurants operating along the long stretch of beach, you will not find yourself short on options for where to dine in or have a glass of chilled champagne. Cenang Beach is suitable for a family vacation with a few luxury resorts operating nearby, this beach is also recommended for beach lovers and backpackers as there are also several budget accommodations available nearby.
Tengah Beach (Pantai Tengah)
Tengah Beach is sitting in close proximity to Cenang Beach. On this beach, you will find numerous spas and massage services offered by the locals that allow you to relax and enjoy the massage and spa under the swinging casuarina tree. There are few beach resorts as well as several basic chalets available near Tengah Beach that suit all travelers with different budgets.
Burau Bay
Burau Bay is a very beautiful place with several resorts operating here. With Mat Chinchang bounding the resorts, there are many wonderful nature activities provided by the resorts for nature lovers. Berjaya Resort is one of the resorts operating on the beach featuring chalets built on the water that offers a romantic atmosphere. It is perfect for a honeymoon vacation or family vacation.
Tanjung Rhu and Datai Bay
The high-end resorts at Tanjung Rhu and Datai Bay are dedicated to a luxurious vacation. The beaches here are perfect and stunning, and all the accommodations ranging from hotels, resorts, and private villas here present a level of luxury that makes it feel hard to leave the resort. The resorts at Tanjung Rhu and Datai Bay are bounded by thick tropical rainforest, untouched mangroves and rolling limestone that is much more suitable for nature enthusiasts.
Kuah Town
Kuah is the only town center in Langkawi Island. If you prefer to stay away from the beach, Kuah town offers a wide range of affordable lodgings suitable for budget travelers and backpackers. Although the town is away from the beaches, there are no short of tourist attractions. To explore everything that the town has to offer, it is best to rent a car or motorbike to explore the hidden treasure of the island.
Kok Beach (Pantai Kok)
Less crowded and quieter than Cenang Beach, Pantai Kok is a place to simply unwind and enjoy the beauty of the beach and the natural atmosphere. Sheraton and Berjaya resorts are operating here, these are the classy resorts offering gorgeous natural ambiance and magnificent sea views that are perfect for a honeymoon and a romantic getaway for the newlyweds.
Ulu Melaka
Ulu Melaka is a village on the island famous for its rice-farming. The 2 major accommodations in Ulu Melaka, Kampung Tok Senik Hotel and Sunset Valley feature chalets that are built and designed in local Malay traditional village style. The resorts offer spectacular rice paddy view that looks gorgeous during sunset. The resorts are recommended for visitors who wish to taste the local traditional lifestyle and culture.
Browse all hotels and resorts in Langkawi
---
Langkawi Best Seller Tour Packages: