Day 10
6am: Walking alone along Kundasang
The location of Sunny's Village in Kundasang is awesome and most of it's view could see the Mount Kinabalu. It certainly could take the nice sunrise photos. Some rooms in better view would have to make reservation.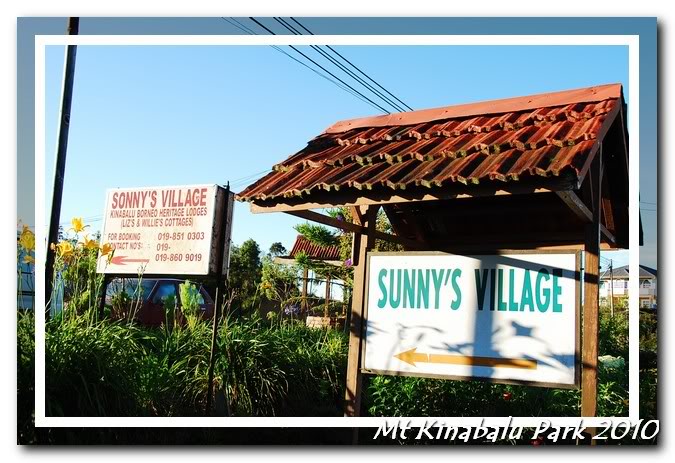 Sunny's Village WWII Memorial Heritage Site
Heading back to the Kinabalu Park HQ and look for breakfast along the way. I saw a restaurant opposite D'Villa Lodge whereby the lady boss speaks Hokkien. This isn't a really clean place and usually it's a hangout place for the lorry driver or construction workers. This is the place where I could get the cheapest food for the 8 days in Sabah (RM 6.90).
The road at Mt. Kinabalu National Park has really changed a lot. It wasn't done constructed in this Chinese New Year, before that it's even a road only! For your information, the Mt. Kinabalu National Park is one of the Malaysia's "World Heritage Site". The last time I came here was during year 98/99. Although the facilities and environment are all improved, the entrance fee is more expensive!
The following photos shows my first and only hiking experience in Mt. Kinabalu at 1993. During that time, the 3D2N All-In Package cost only RM150!
9am: Went back to Bayu Lodge to have some rest and check out the room at 11am. I was waiting for a cab outside of the Bayu Lodge and there was a young Kadazan boy, Khasim offered me a RM20 ride to Kota Kinabalu. Of course I agree with the deal!
He took a shortcut at Tuaran, thus we spent only 1hour 15minutes to Kota Kinabalu. As there is a little traffic jam, he divert by passing by Signal Hill Observatory Platform to Padang Melaka. He even allow me to stop and take photos. It's considered a surprise gift as it wasn't plan to visit Signal Hill Observatory Platform!
Signal Hill
Khasim drop me down at Padang Merdeka and I only have to pay him RM16 because both of us don't have exact change.
I'm staying in Summer Lodge for 2 nights again. After I've paid for the room fare, I left only RM6 in my pocket! When I went to collect my clothes from the dobby (1 lot = 1-3kg = RM15), I realized that there's one missing sock from each 2 pairs. I immediately email to complain to the PIC of the Summer Lodge. The PIC did reply and apologize to me, it's considered a positive reply.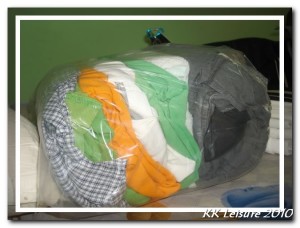 Walked to the new shopping mall "Suria Sabah" and wanted to watch a 3D movie at GSC. However, it's full house for all time slots. So, I went to the 4th floor to have my lunch in the food court after I have withdraw the money form ATM. There are still many unopened stores in the mall and the biggest shop belongs to the Metrojaya Department Store.
I called my schoolmates to have tea at Coffee Bean and we sat till at night. Let you see what I had for my dinner: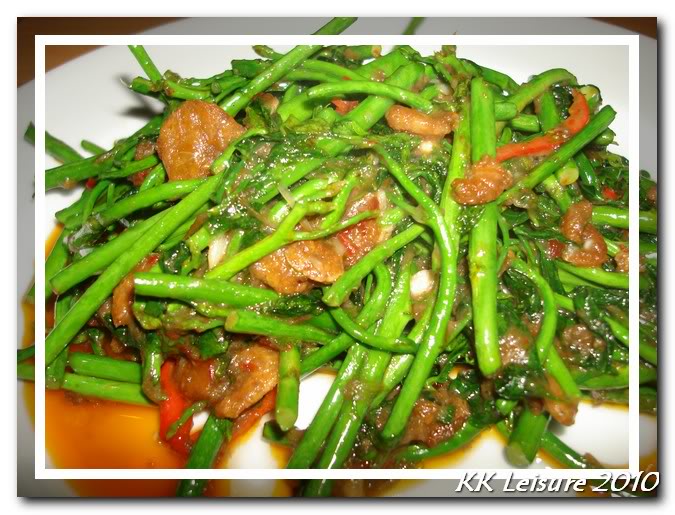 8pm: Went back to the lodge for rest. I received a call from a friend that the Tenom Coffee Farm we wanted to visit will not be opened the tomorrow (Sunday). Thus, we have our plan changed to visit the Tip of Borneo 🙂
– end of day 10 –
---
Day 11
Today is the day to Kudat and head to the Tip of Borneo. The Gaya Street Sunday Market is just right below the Summer Lodge!
Had my breakfast at Restaurant Yee Fung where most China, Hong Kong and Taiwan's tourists mentioned this is a must-go place. However, I find the food taste just as normal. It's just that it's not that expensive.
We departed at 7am after our breakfast as it's a 3 hours journey from Kota Kinabalu to Kudat. On our way at Kota Belud, we saw Mount Kinabalu.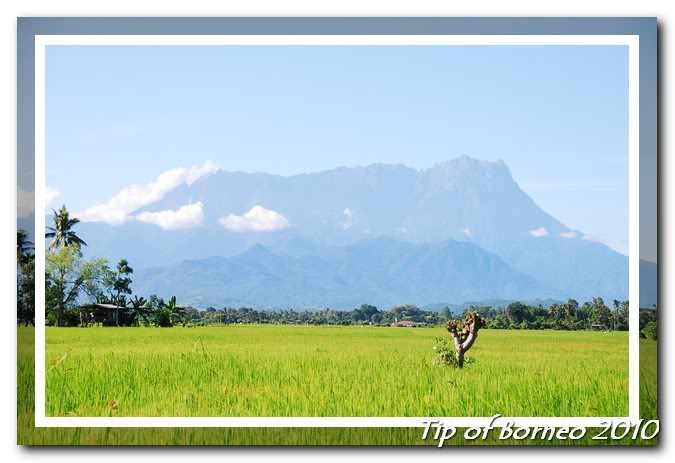 Kudat is the city located at the top north of Sabah. It was the capital of North Borneo. Kudat is famous of its Sikuati (Groundnut and Coconut) for gift and as one of the new year cake.
When we reached the city area of Kudat, we went and look for lunch. Most of the shops closed on Sunday. Thus, it's so quiet when we were walking around after our lunch.
Kudat's Airport: MasWings provide 2 flights weekly to and fro betwwen KK-Kudat-Sandakan. The plan Twin Otter (19 seats) has already been replaced by the new model  ATR72-500 (68 seats). The flight lane has already been upgraded to tar from grass. However, Twin Otter can now only been found in Sarawak.
We continued our journey to The Tip of Borneo. If you are going from Kudat's direction, you'll be passing by the rocky road for about 15 minutes. However, if you are coming from KK's direction, you will be able to avoid it.  We saw many coconut trees along the way which shows we are on the right track as Kudat's famous production is coconut.
The Kalampunium Beach which is nearby The Tip of Borneo (less than 5 minutes journey)
The Tip of Borneo
There are chalet and canteen at The Tip of Borneo
4pm: On the way back to KK, accompanied by the coconuts view.
The local products center at Kota Marudu
The city area at Kota Belud
7pm: Back to KK and had my dinner here. This mark my last night of the trip.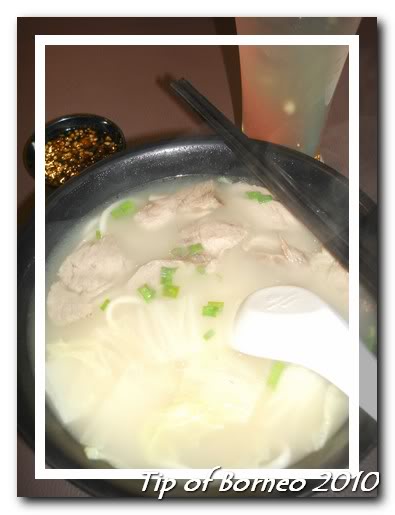 – end of day 11 –
---
Day 12
Today is the last day and I'm leaving in the afternoon.
The breakfast in the Summer Lodge
Petagas War Memorial (opposite KKIA-T1)
This memorial is purposely built for remembrance of the late anti-Japanese guerrillas during the second World War and uprising against the Japanese. The location of the memorial is where the 179 anti-Japanese guerrillas were being collectively fired at 21/1/1944 and the rest 131 were being sent to the POW's camp in Labuan. Those who were died in Labuan, their bodies were sent back to Sabah and being buried beside their comrades. Their "return" was unknown till 1979, when people were having groundbreaking ceremony to rebuild the memorial.
Tanjung Aru's railway and the hawker stalls
Waiting to board on my flight and this marks the end of my journey!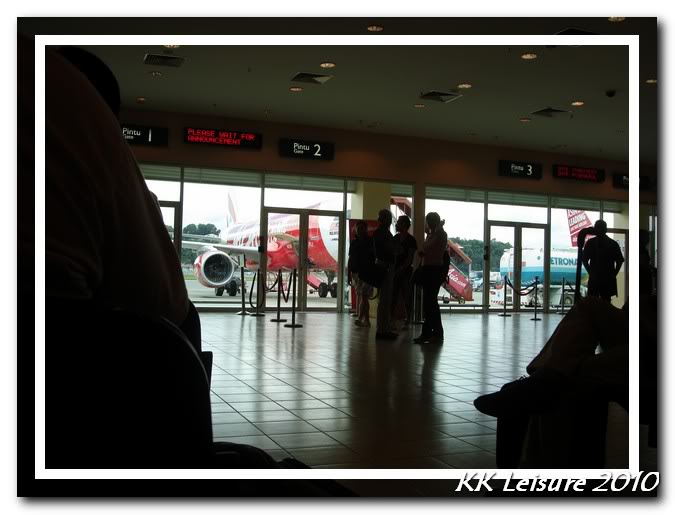 – the end –
---