Itinerary | Day 1 | Day 2 | Day 3
Leong Yew Kopitiam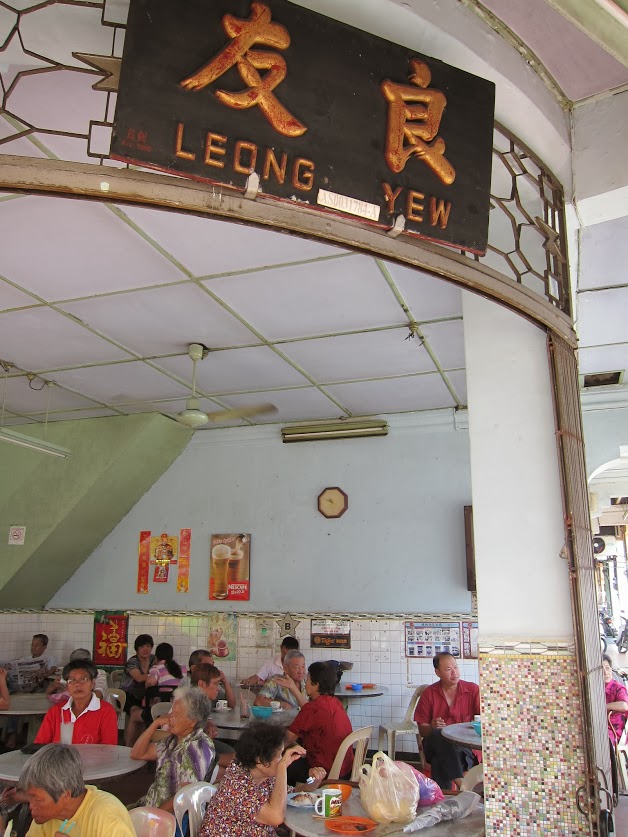 This kopitiam (coffee shop) is quite old style and the customers are all seems like the locals. It feels like everyone is so relax. I ordered their famous coffee (mixed with the white sugar, sesame and vegetable oil). However, I don't find it different from the ordinary coffee thou.
There's a mobile stall covered with cloth. It sells the yummy prawn mee!

It's so appetizing with the fresh red look. The soup is very tasty too.
The opposite Chee Cheong Fun stall. I've decided to try when I saw the a gourmet's commentary.

It isn't the Hong Kong style's Chee Cheong Fun that I always eat.

 However, it's topped by the shrimp paste and it's delicious too!
Chowrasta Market
We walked around in the market after our breakfast. This is the place where the butchers sell pork.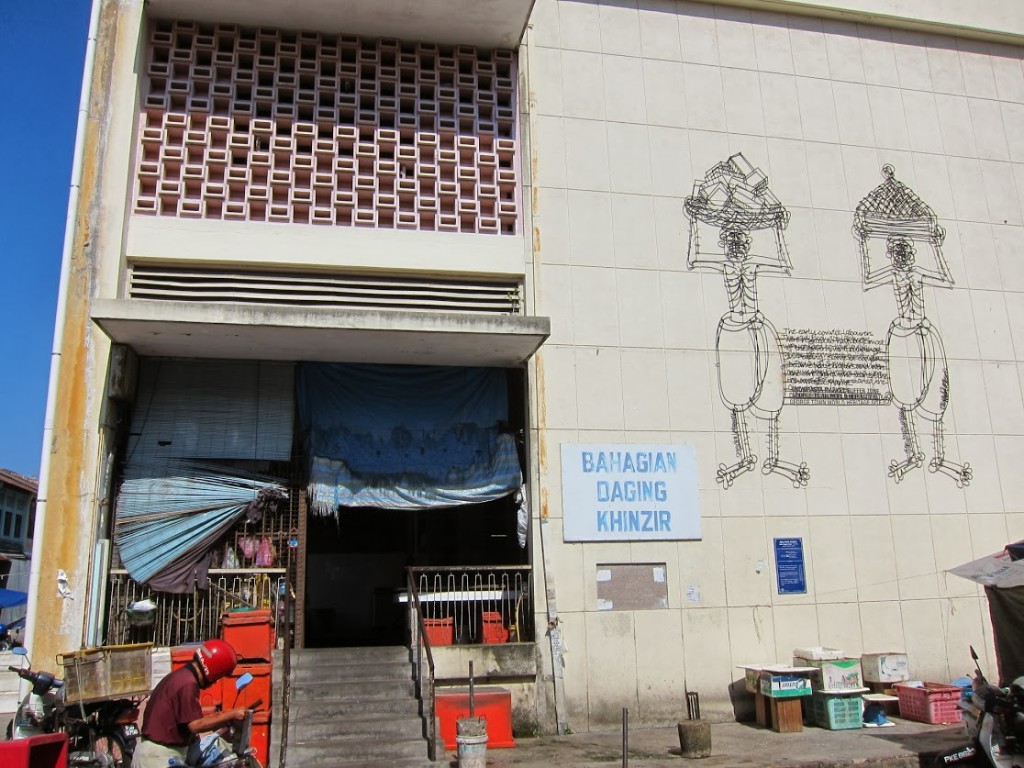 There are many pork shops and also those selling dry goods.
Burmese Buddhist Temple
It felt so familiar at the first glance and then I remembered I came here when I was little.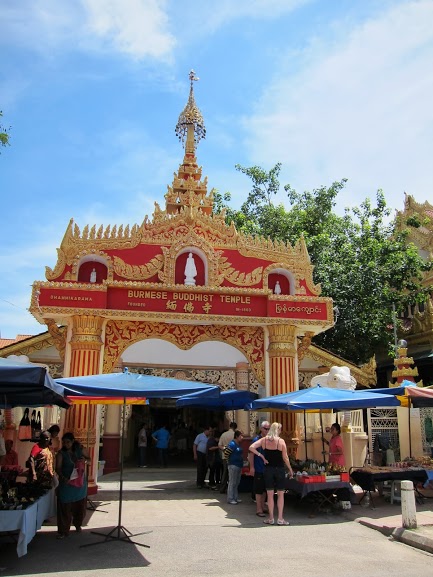 Although it is a Buddhist temple, it is still slightly different from what we have seen.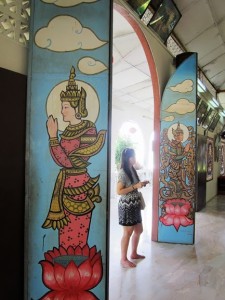 The architectural design of the temple is so unique:
It's heard that the Buddha statue's height is up to 27 feet.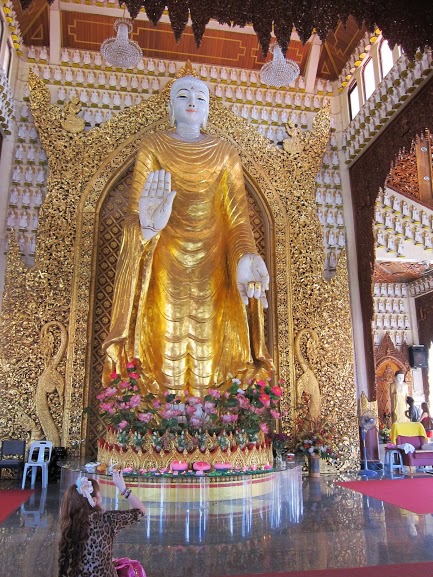 Lift up your head to see the carvings, you'll surely amazed by the resources they've invested.
The Golden Pagoda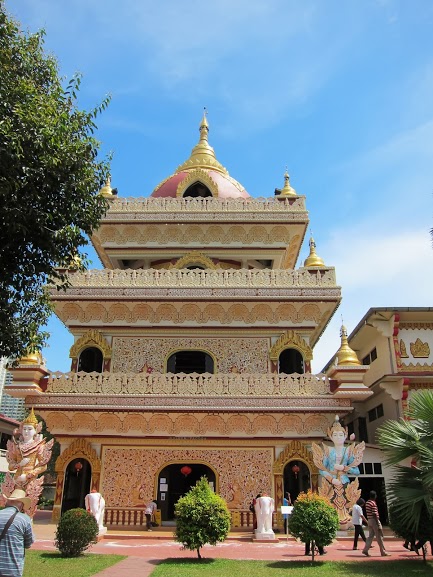 The guardian of the pagoda: Garuda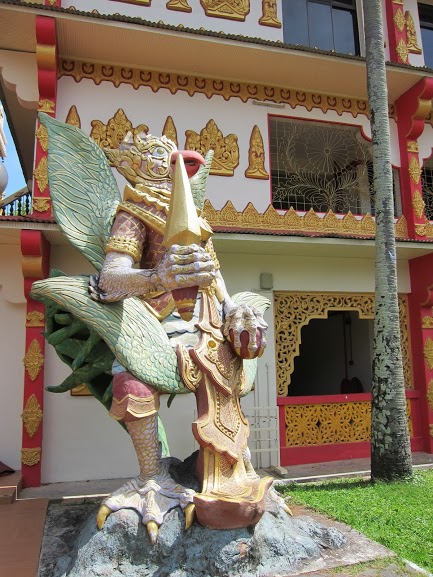 There are different statues and monuments in different level of the pagoda.
The world guardian (Panchaluba), a creature with deer's horn, elephant's trunk, horseshoe, dragon's body and the eagle's wings.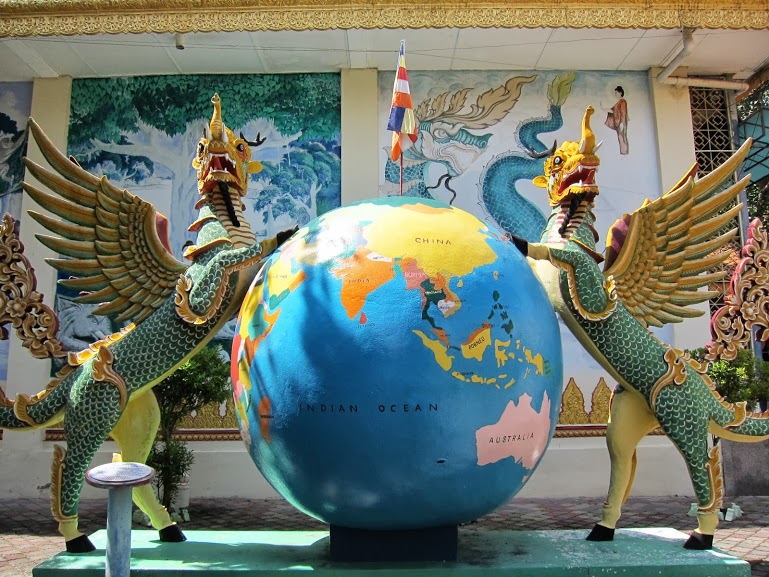 There's another golden temple nearby too: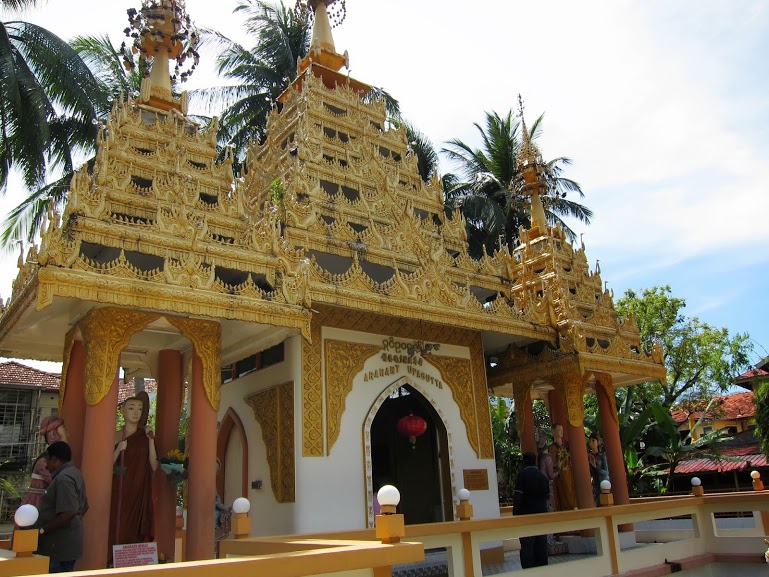 Address: 24 Burma Lane, Pulau Tikus, Penang
Phone: 604 226 9575
Opening hour: 7am – 7pm
Public transportation: Bus – Rapid Penang: 10, 101, 103, 104
Thai Buddhist Temple
It is just located opposite the Burmese Buddhist Temple: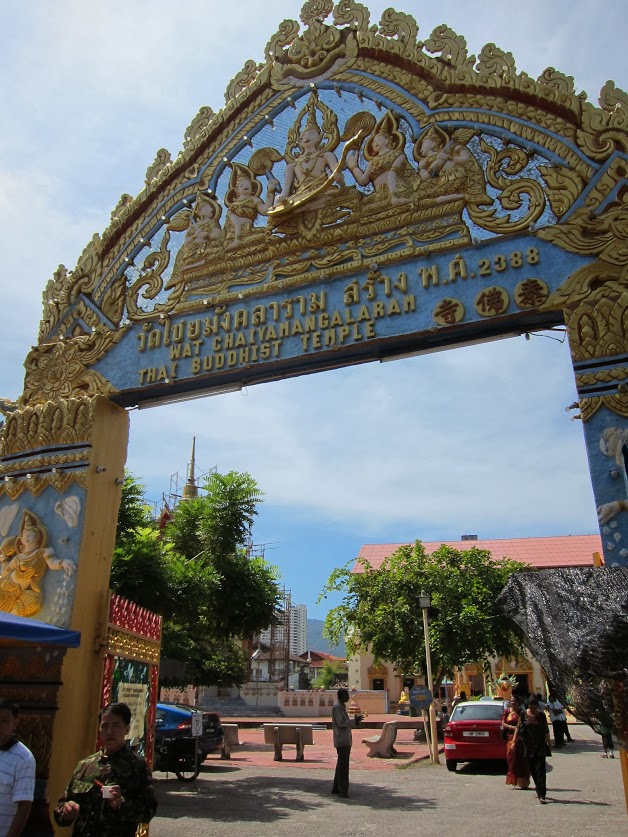 The guardians at the temple's entrance are so spectacular!

There's a pagoda behind the temple which allows people to worship Guan Yin.
You'll be able to see the third largest sleeping Buddha (33 feet) in South East Asia: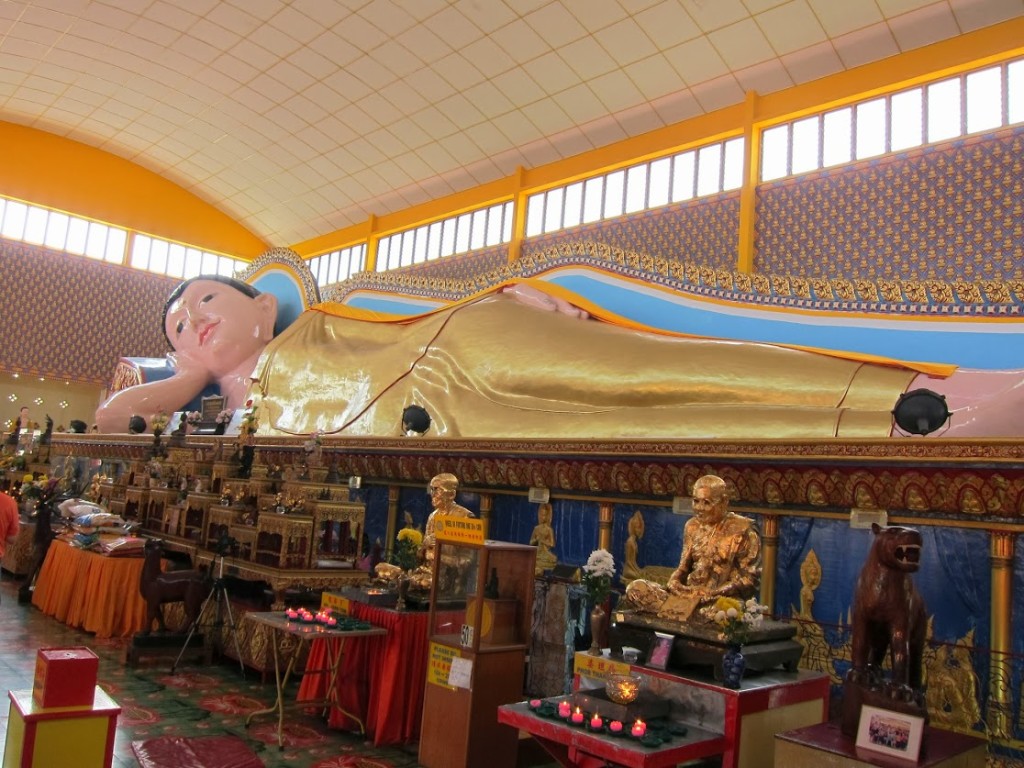 There's a photo of Thai King and a mural that express the story of Buddhism.
There's the coconut ice cream selling in the temple that I miss so much!
Wat Chayamangkalaram Buddhist temple
Address: Lorong Burma
Phone: 604 226 8503
Public Transportation: Bus – Rapid Penang : 10, 101,103, 104
Cintra Food Corner
In the afternoon, we went to a food corner with 65 years history to enjoy our hi-tea!
I never know the various types of dumplings till I saw the newspaper clippings below:
I ordered a Fujian Bean Dumpling and the portion is really big!
My favourite yam cake:
The red bean paste with citrus peel:
Address: 40, Lebuh Cintra, 10100 Penang
Phone: 012-480 3308/016-457 9590
Opening Hours: 9am-5pm
Khoo Kongsi
It feels good walking along the old town. It is so peaceful:
Kongsi is similar to the association. Its property and investments are meant for their next generation.
Khoo Kongsi could be considered as the largest and most established one.
Looking at these Chinese style's building, I feel like I'm in China now:
The exquisiteness of the architectural style shows the rich family has spent so much to build it.
This is the kitchen display of that era. Saw some familiar cooking utensils but I do not know how to use it:
I've always been admiring the carpenters' talent in building this wonderful place:
These plaques shows the members whom name can be kept here:
There might be people who doesn't want to visit Khoo Kongsi due to the RM5 entrance fee.
There's postcard given as souvenir too.
You must not miss this if you like the monuments because it's rare to find a well-preserved monuments in Malaysia.
Address: 18 Cannon Square, 10200 Penang, Malaysia.
Telephone: +604-261 4609
Opening Hours:Daily 9am – 5pm (inclusive of public holiday)
Straits Quay
We went to Straits Quay at night. It's so lovely to be able to enjoy the sea view everywhere in Penang:
We wanted to have dinner at Charlie Brown Cafe.
However, it was too late and we only managed to took a few photos there.
Leong Chee Kee
It's so hard for us to find the old bakery that's hidden behind the shop lot, a pathway leading to the flat.
This egg cake is my favorite in the bakery.
The coconut tart taste so good and it's not too sweet.
How could you miss these delicious hand-made cake?!
Address: 8C, People's Court, Campbell Street, 10100 Penang (Located at Cintra Street, the People Court that is behind the "Da Dong" Restaurant)
Opening Day: Closed on Sunday
Tel: 04-2291851