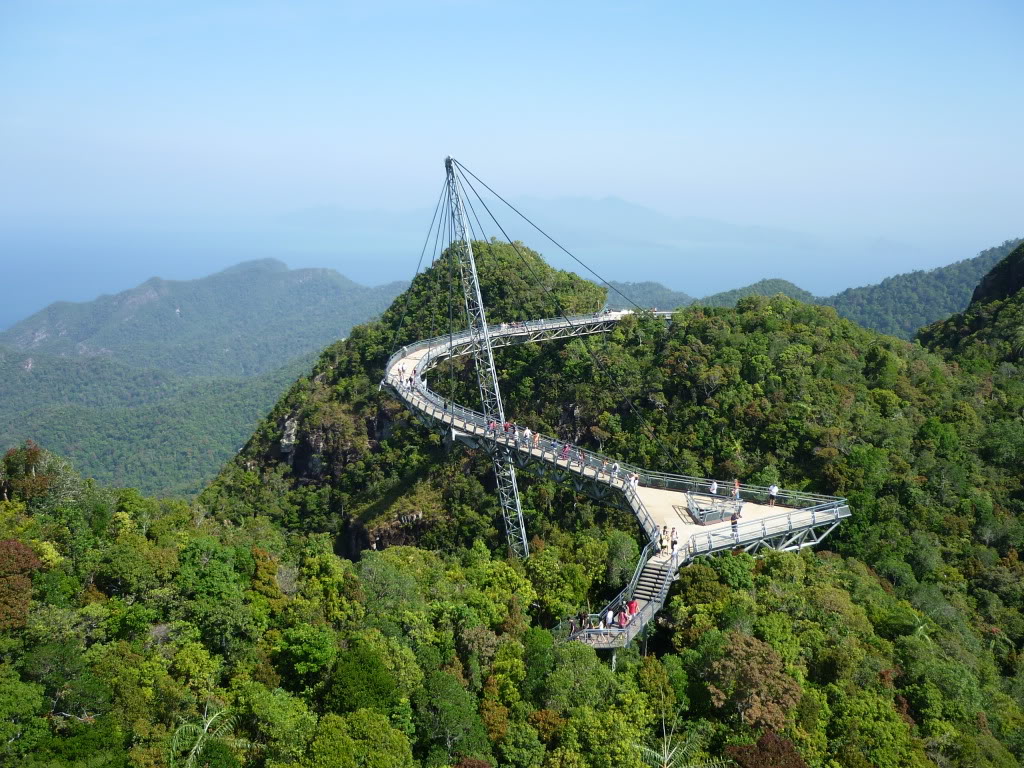 Itinerary & Day 1 | Day 2 | Day 3
After breakfast, we continue with our day 2 trip in Langkawi. The first destination that we are heading is Mount Machincang for cable car riding. On the way to Mount Machincang, we pass by Awana and take a short stop for photo shooting.
After a short photo shooting session near to Awana, we continue with our journey to Mount Machincang. As soon as we arrive at the foot mount, we head to the counter directly to buy the cable car tickets. The ticket price for the cable car ride in Langkawi is RM30 for adult and RM20 for children below age 12.
The view from the summit is absolutely fantastic, with chilling weather, i am sure everyone who come here will enjoy. On the way up, we also get the chance to see the famous Seven Wells Waterfall.
After the exciting cable car ride, we pay a visit to the Oriental Village that is located just within walking distance to the cable car station.
It is still early before our next activity, so we decided to drive back to the hotel for a short rest.
Our long waited trip, Langkawi Mangrove Tour! The boat that we take is able to take about 6 persons and the mangrove tour takes about 4 hours to complete. It is better to start at the evening time as the weather is more pleasant. The trip cost between RM60-150.
We pass by Kilim Geoforest while on the way back to Tanjung Rhu, we are not visiting the park but instead just taking several photos while pass by. This is also the last activity for our day 2 in Langkawi Island.