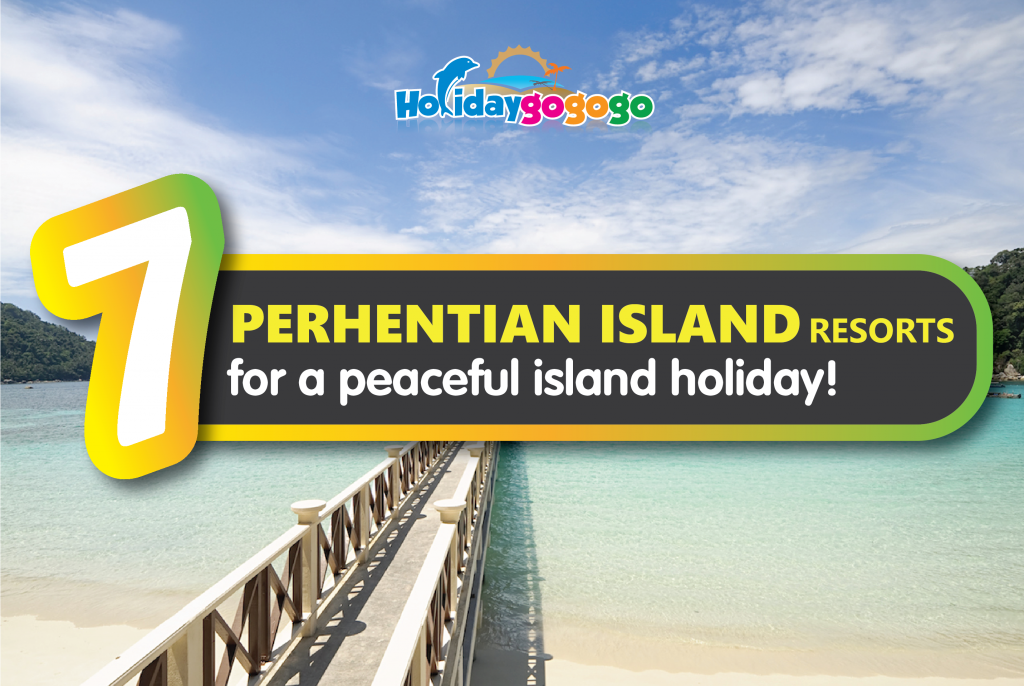 Perhentian Island is known for its spectacular beaches, diverse marine life and beautiful resorts. Can you imagine waking up to the sound of waves and a view of the sunrise over a crystal blue sea? In this article, we'll reveal our list of the top seven best Perhentian Island resorts for a peaceful island holiday.
7. Shari-la Island Resort
Coming in 7th on our list is Shari-La Island Resort, a 3-star establishment on Perhentian Kecil. The resort is located within 15 minutes' walking distance to Long Beach and the jetty. It is located nearby to a dive shop and se0veral eateries. Its moderate distance to Long Beach makes it an excellent location for travellers looking to stay away from the crowds there and settle instead for a quieter part of the island.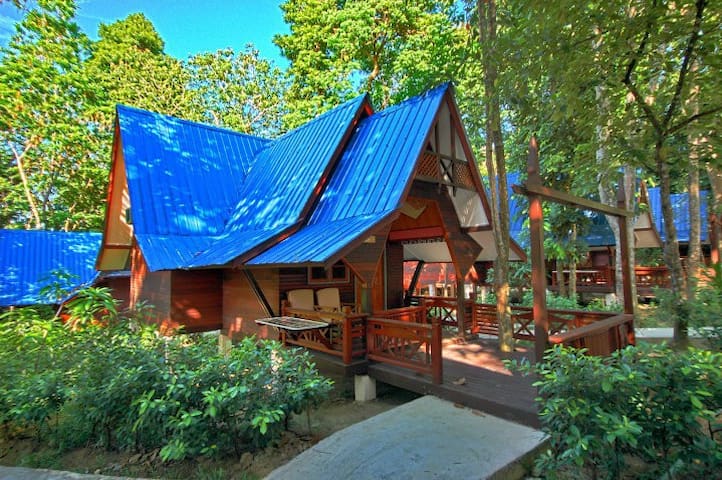 The resort has a small private beach that is ideal for families with younger kids, or travelers who want to enjoy some peace on an empty beach. The resort also contains several entrances to some wonderful jungle trails. Adventurous guests need not go far looking for trekking opportunities! The resort is surrounded by beautiful landscaping and is a perfect spot for those looking to relax.

Prices here are pretty standard for the island. Cheapest rooms start at RM249 (2pax/night). They do have sea-view rooms available. However, do note that the rooms are known to have insects occasionally flying in. Prepare your bug sprays people!
From the outside, you can tell that the hotel is not in its best years. However, it still has a lot of offer guests in terms of its location and beautiful surroundings. An ideal location for those wanting to calm down in the embrace of mother nature.
Summary
Price: $$$ Above Average
Free Wi-Fi: Yes, only in lobby | Swimming Pool: Yes | Private Beach: Yes
6. Coral View Island Resort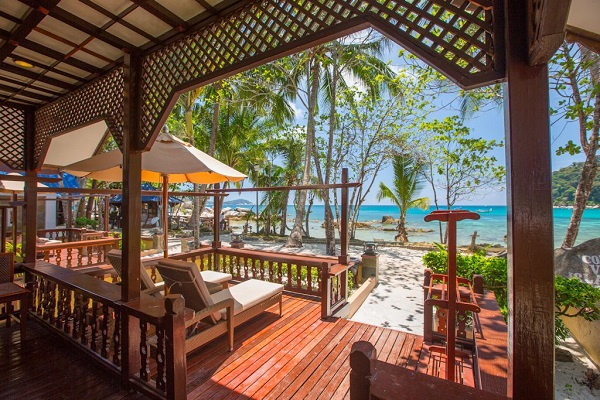 Coral View Island Resort is a 2-star seafront resort on Perhentian Besar. The property is strategically placed nearby to the ferry terminal and Teluk Pauh, which is widely considered to be the best beach on Perhentian Besar. Guests planning to island-hop or visit other islands will find that this resort ideal due to its proximity to the jetty where water taxis gather. 
Guests also have access to the resort's very own private beach that is part of Teluk Pauh—no more crowding around with other travelers! The beach itself is clean and well-maintained. Guests will be delighted to know that right in front of the beach is a thriving coral garden that is perfect for snorkeling. Lush trees and beautiful landscaping cover the resort grounds. Wildlife is plenty here. Besides the marine life, it's not uncommon to spot adorable squirrels pattering up to guests or elusive bats circling the skies.
The resort offers various budget options for the cautious traveler. Cheapest rates start at RM145 for a standard room with fan (2 pax/night), to RM945 for a premier pool sea view chalet (4 pax/night with extra mattress). The rooms are designed in a relaxing style. Chalets on the beach provide a fantastic experience for guests wanting to wake up to the sound of waves and the view of a magnificent sunrise. 
Overall, we think that Coral View Island Resort is perfect for families with young children. The opportunities here for them to explore and interact with nature are truly endless.
Summary
Price: $$ Affordable
Free Wi-Fi: Yes, only in public areas | Swimming Pool: Yes, only in private pool villas | Private Beach: Yes
Visit Coral View Island Resort
5. Perhentian Island Resort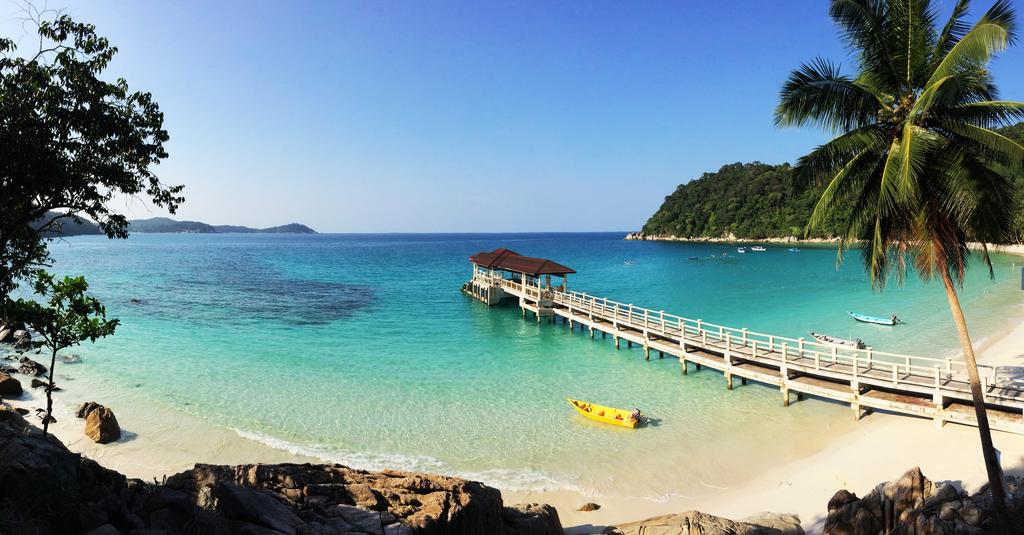 Perhentian Island Resort holds its reputation for one thing – having the best beach on the island. The resort is strategically located on Teluk Pauh, where it has its own beautiful sandy beach (PIR Beach)  with crystal clear water. You'll find turtles just off the jetty and coral reefs either side of the beach. Perhentian Island Beach Resort wins hands-down when it comes to location.
Despite being a busy beach, PIR beach lives up to its reputation of being a lively place. Local wildlife such as dusky leaf monkeys, squirrels, giant lizards, geckos and flying lemurs roam freely around the resort and its surroundings. Children will enjoy the interaction with these creatures that are rarely found in the city. Swimming out from the beach will instantly place you in the midst of colorful marine wildlife such as turtles and fish. 
There isn't a shortage of things to do nearby. Take a jungle trek up the hills under a canopy of large trees, and you might see wild magpies, giant fruit bats or the Nicobar Pigeon. Perhentian Island lies along the flight path of this migratory bird. You might bump into even more giant lizards or even the unique Lutong monkey species. Guests visiting from June and September might even get lucky and see giant green turtles laying eggs along the beach.
Perhentian Island Resort offers rooms with terrific views. Their beachfront premier rooms (starting at RM354/2pax/night) are literally meters away from the water. The interior is satisfactory for our taste as well. Lowest rates start at RM282/2pax/night. 
This resort is for those who absolutely love the beach and want to experience being able to wake up on one. It might not be the most luxurious resort, but it makes up for it by offering guests first-class seats to the best beach on the island.
Summary
Price: $$$ Above Average
Free Wi-Fi: Yes  Swimming Pool: Yes | Private Beach: Yes, but expect guests from other resorts
Visit Perhentian Island Resort
4. The Barat Perhentian Resort
The Barat Perhentian features excellent sea views and delicious beachfront dining where the food is said to be among the best on Perhentian Besar! This 3-star establishment is located on Perhentian Besar and is a mere stone's throw away from Coral View Island Resort.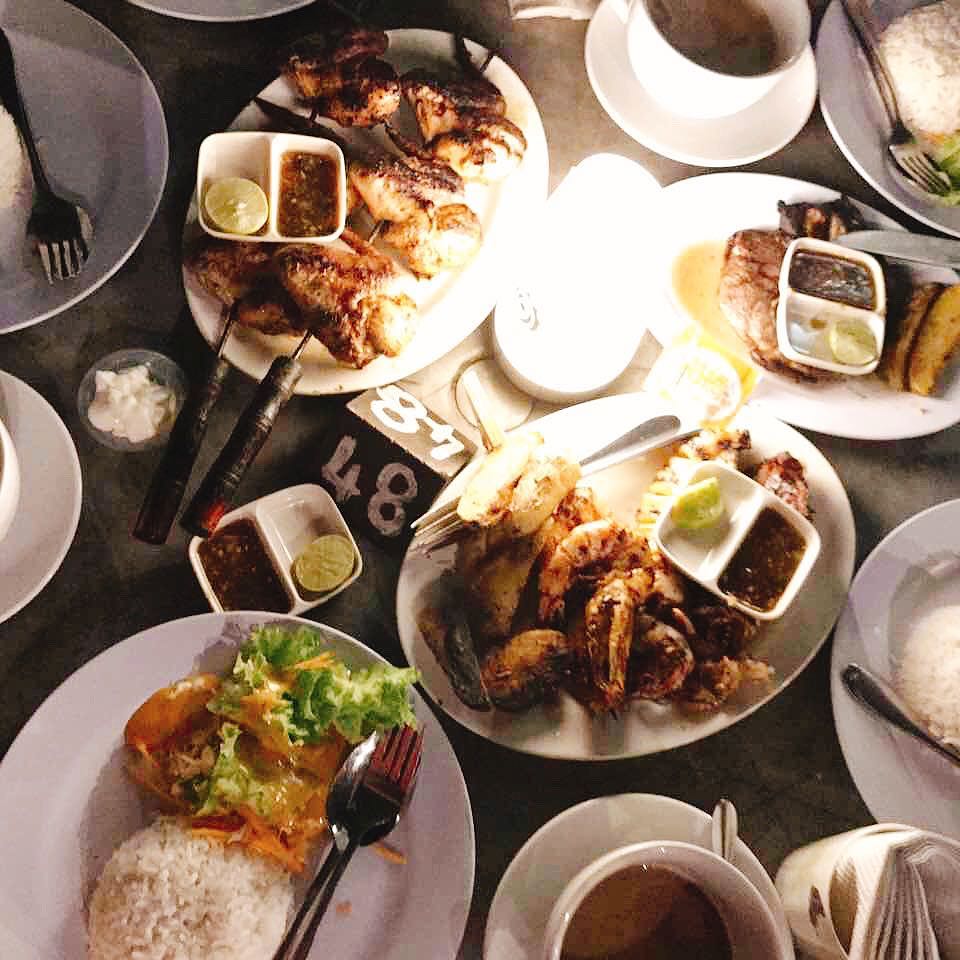 As is the standard for most island resorts, The Barat Perhentian has its own stretch of beach. While the sand is kept pristine, unfortunately, the same cannot be said of the corals beyond it. However, this can be easily overlooked as it is easy for one to find beautiful snorkeling spots anywhere around the island's other beaches (a few minutes walk will get you to thriving corals in no time!).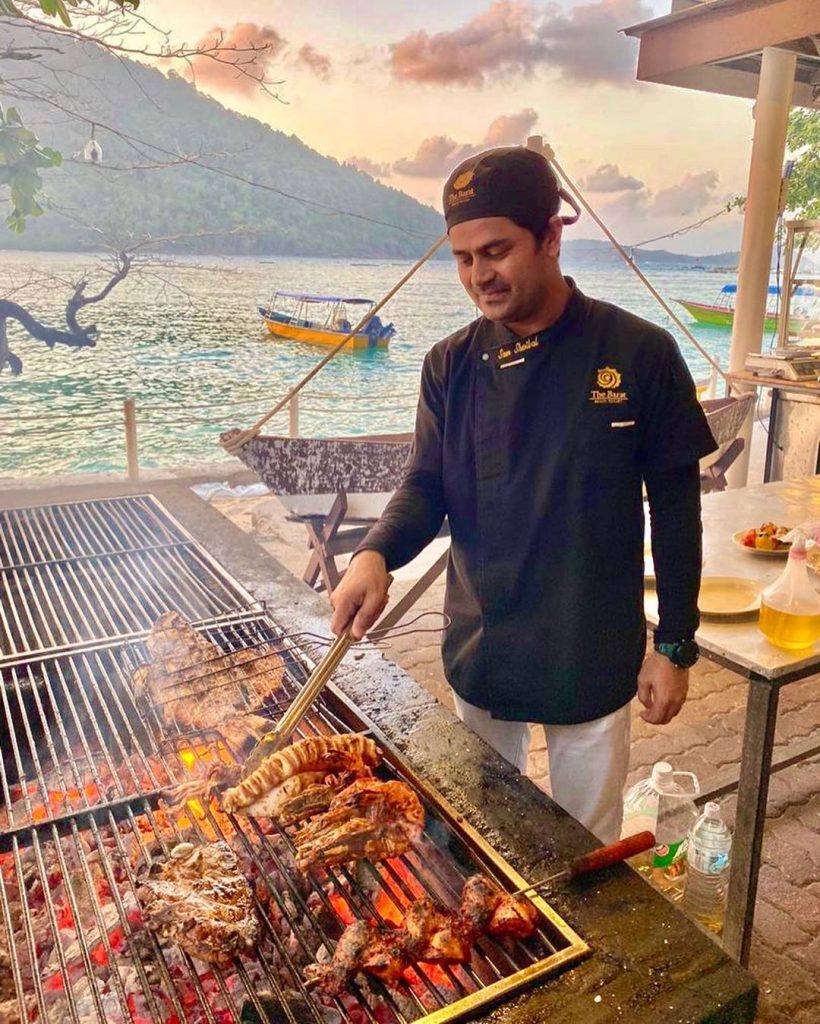 Where this resort shines is in its culinary offerings. The Barat Restaurant is one of the more famous restaurants on the island. Asian Fusion takes up most of the menu. Their prices are reasonable and are in line with what you would expect from tasty food in the middle of the sea (sadly and more often than not, good food on paradise islands are not a guarantee). Their BBQ seafood platter is a hearty feast and immensely satisfying.
The Barat's rooms are tastefully designed, with many options to suit any kind of guest. From 4-person dorms, priced at RM271/night, to seafront suites (these resemble mini-apartments), the resort has a room for all.
Overall, we were pretty impressed with The Barat's value proposition. In terms of room comfort, food offerings, and accessibility in relation to price, we have to give The Barat two thumbs up!
Summary
Price: $$ Affordable
Free Wi-Fi: Yes, only in public areas | Swimming Pool: No | Private Beach: Yes
Visit The Barat Perhentian Resort
3. Bubu Long Beach Resort
Bubu Long Beach Resort is a 3-star resort located on Perhentian Kecil's popular Long Beach. Its prime location means that this might be the most accessible resort on our list. Disembarking from the ferry and checking into Bubu Long Beach Resort is a (sea)breeze. Travelers looking for quiet nights are in luck too, as Bubu Resort is located on the opposite side of the beach where most backpackers and hostels have their nightly events.
Bubu Resort is bursting to the brim with activities for guests. The resort encourages guests to visit their Grape Tree Spa for various spa and massage treatments to pamper yourself with. The resort also organizes fun activities for guests such as windmill trail hikes, guided snorkeling adventures, and island hops.
Couples looking for romance will feel particularly charmed by the resort. They offer services such as a sunset cruise, secret picnic (private picnic on a secluded beach), and candlelight dinners – at the gentleman's (or lady's) request.
The resort caters to a more luxurious kind of island traveler. This is apparent from its other free offerings such as cocktail hour (free cocktails!) and complimentary snorkeling equipment rental. We're glad to say that their rooms reflect this luxurious vision too. Their rooms are comfortable and clean. A good night's sleep after a day full of activity is essential. Bubu Resort offers that, and more. Lowest rates start at RM464 for 2 pax/night.
Bubu Resort lives up to its attempt to please with luxurious offerings and exceptional guest service. It is suitable for travelers looking to spend their island vacation in comfort at a higher expense. It is also VERY ideal for couples looking for a romantic getaway.
Summary
Price: $$$$ Expensive
Free Wi-Fi: Yes | Swimming Pool: No | Private Beach: Yes, but shared with Long Beach
2. Mimpi Perhentian Resort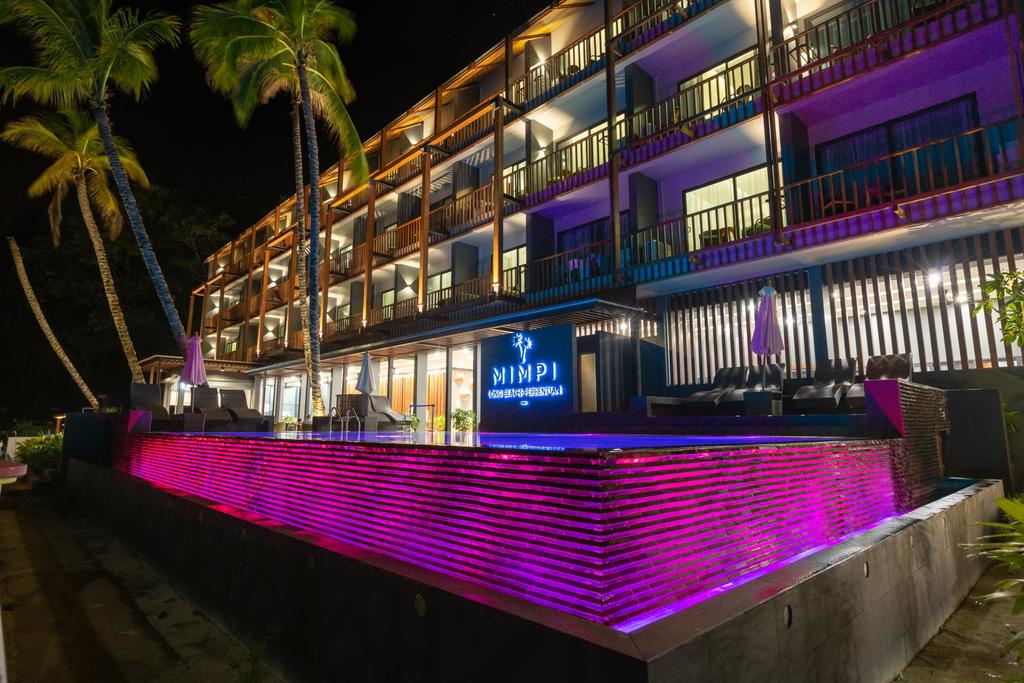 Mimpi Perhentian Resort is a 4-star resort situated next to Bubu Long Beach Resort. Its location is perfect, nestled in the quieter part of the beach with fewer crowds and events. What makes this place amazing is that this resort is NEW. And we mean built in 2018 new. This gives it a very polished and modern look both on the outside and the interiors.
Mimpi Perhentian Resort offers a myriad of activities for its guests. Pamper yourself at their spa, browse the selections at an on-site dive shop, go for one of their guided activities, or just enjoy your time with the kids at their gorgeous swimming pool.
But where it shines the most is the staff and their service towards guests. The resort has been praised time and time again by satisfied guests who have had meaningful interactions with its staff. Whether you're heading out on a hike or a snorkeling trip, rest assured that your guide will be among the friendliest people you can encounter.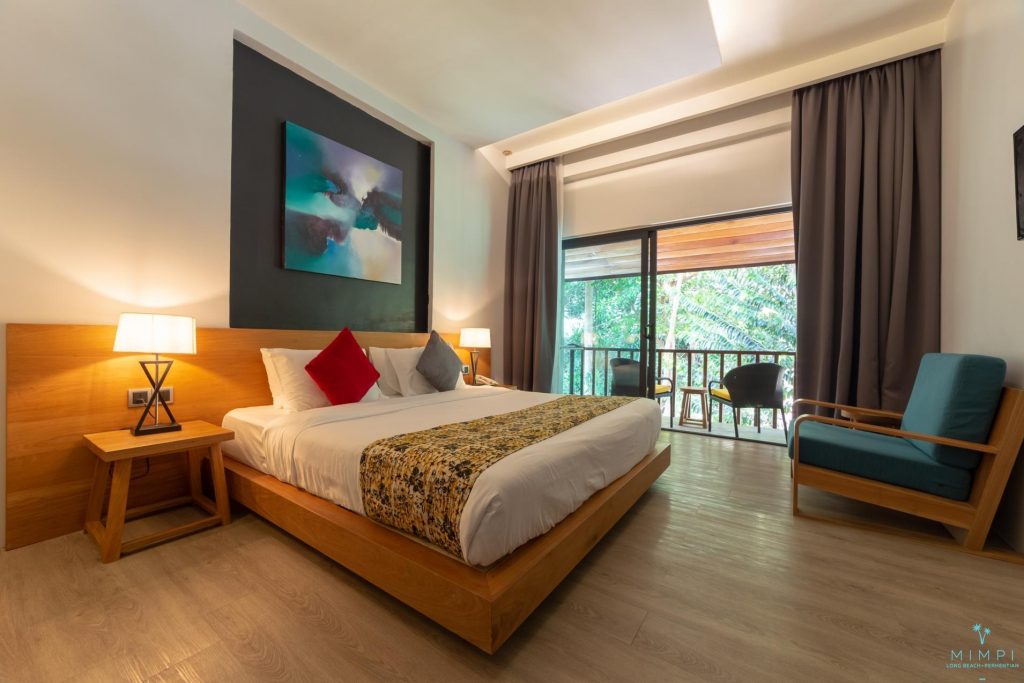 Mimpi Perhentian Resort boasts spacious and clean rooms that may make guests reluctant to leave. Complimentary snacks and drinks can be found in all rooms. All rooms come with a balcony or terrace, letting guests immerse themselves in the view of the sea. Prices start at RM431 for 2 pax/night.
Mimpi Perhentian Resort holds a reputation for treating guests like the VIPs they are. If you're looking for the perfect luxury stay, look no further than this fantastic resort.
Summary
Price: $$$$ Expensive
Free Wi-Fi: Yes | Swimming Pool: Yes | Private Beach: Yes, but shared with Long Beach
1. Alunan Resort
The final, and quite possibly the best resort on our list is the Alunan Resort. Now, we know that 'best' is subjective. But hear us out.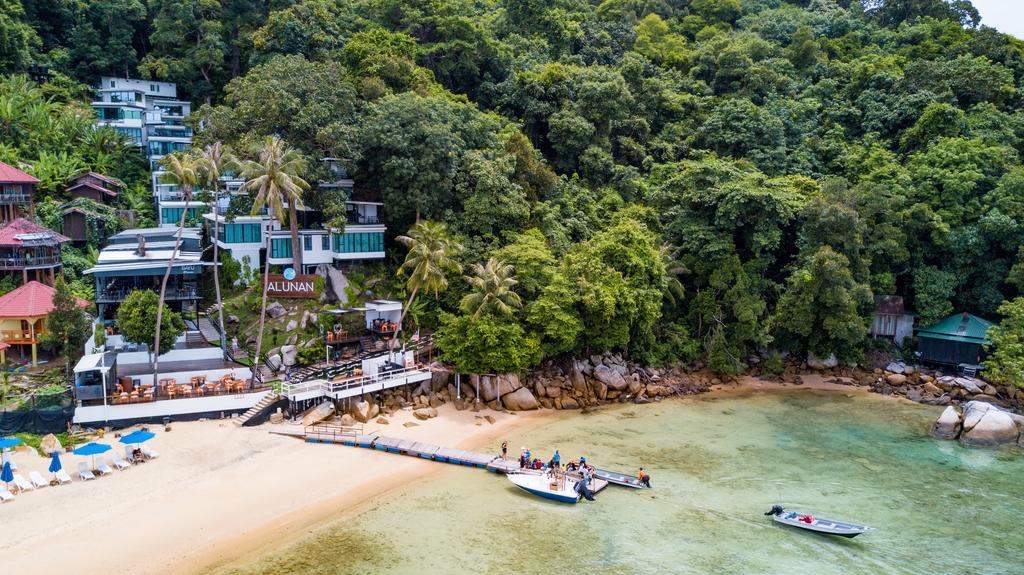 The resort is located at the south of Perhentian Kecil. It is built on a private slope surrounded by lush forest and the crystal clear sea at its front. Alunan stands relatively isolated compared to other resorts, something that travelers looking for a relaxing and peaceful vacation would surely appreciate.
This is a laid-back zone. It has a private beach for guests to snorkel in, a spa, hiking opportunities, non-motorized water sports, and organized excursions with helpful guides. However, guests who wish to visit the more happening areas of the island (such as Long Beach) will have to do so by water taxi, which can be easily arranged by the resort. Resort staff are amiable and are always ready to serve guests.

The rooms are designed individually and come with a private sundeck on the roof where a hammock, sun loungers, and a shaded patio awaits. Scenery lovers will fall in love with the floor-to-ceiling glass windows that are characteristic of every room at Alunan Resort. Rates start at RM564/night for 2 pax.
The resort also boasts strongly of its eco-conservative efforts. An in-house marine biologist is always willing to share about their efforts to repopulate the coral reefs in front of the resort. Throughout the resort, you'll see signs of their eco-friendly stance, such as steel straws, readily available refillable water bottles as well as an eco-friendly bar. You can spend your holiday in good conscience knowing that your money is being channeled into environmentally-friendly efforts. 

There is no doubt that for a peaceful holiday, away from the noise of the city and the noise of the island, Alunan Resort takes the first place. It is hard to care about little else while swinging away on a hammock on your private sundeck overlooking the blue waters.
Summary
Price: $$$$ Expensive
Free Wi-Fi: Yes | Swimming Pool: No | Private Beach: Yes
Visit Alunan Resort (Coming soon. Please contact us to find out more)
Image Credits: The Travel Rebellion | animalia.bio | packist | oyster | @boscolimbosco | @pepssy86
Related Tours