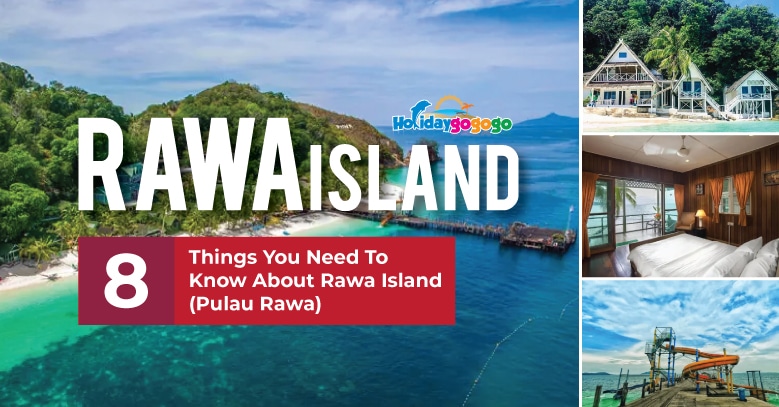 Rawa Island is a small, private island that sits off the coast of Johor. It's only 16km away from the mainland and extremely easy to get to. The island presents a relaxing, easy-going getaway where travellers can kick back in soothing hammocks or cool off in crystal-clear waters.
But wait! Before you go there, you might want to read about these 8 Things You Need To Know before visiting Rawa Island. This will help you get the most out of your Rawa Island holiday.
[lwptoc numeration="none"]
---
1. The Island Belongs To Royalty
It's not every day you come across an island fit for a king. But with Rawa Island, you'll literally be living like royalty. This is because the island actually belongs to the Sultan of Johor!
The Sultan himself and the royal family sometimes visits the island for functions and holidays. Because of its private nature, the island is sensitively developed, and the state government makes conscious effort to preserve its natural beauty.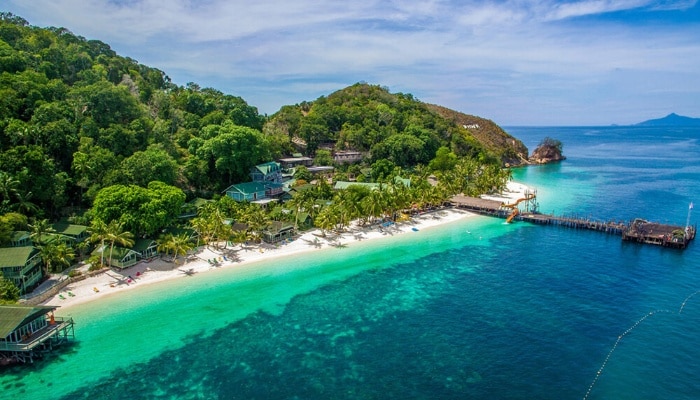 Of course, this means that more commercial activities like fishing and jet-skiing are prohibited. If you want those activities for your holiday, I'd suggest you look into another island such as Langkawi that offers more commercial eco-tourism.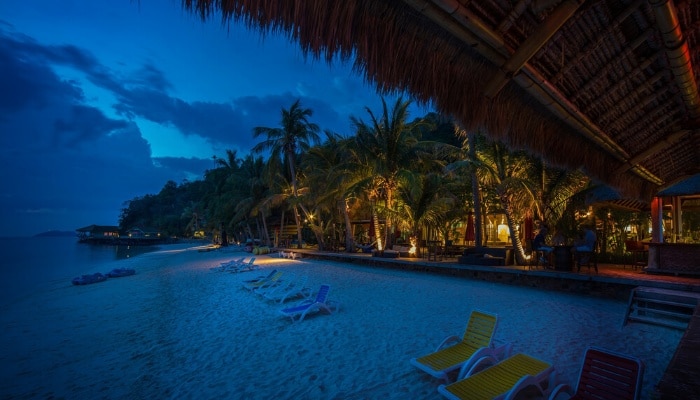 Imagine relaxing on a Sultan's private island. Now that's a story worth telling your friends, don't you think?
2. Rawa Island Is Easy To Get To ONLY If You Have A Resort Package
Rawa Island is only a 30-minute boat ride away from Mersing on the mainland.
Boat transfers are arranged by resorts ONLY and usually leave at 11am or 3pm. The time is up to the resort to decide. The boat schedule will be sent to you one day before your travel date. You won't have to worry about costs as the boat transfer comes compulsory in the package. Because of safety reasons, there are no night boat trips to Rawa.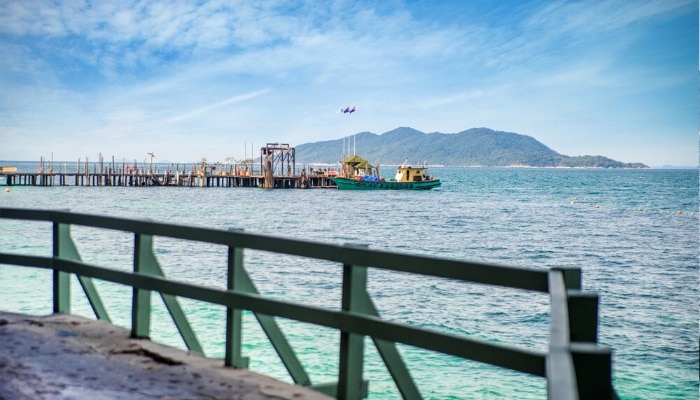 If you're coming from Kuala Lumpur, I'd recommend you take the midnight bus or start driving early in the morning (5am-ish). A drive from KL to Mersing will take around 4 – 5 hours. You'll arrive in time for your boat.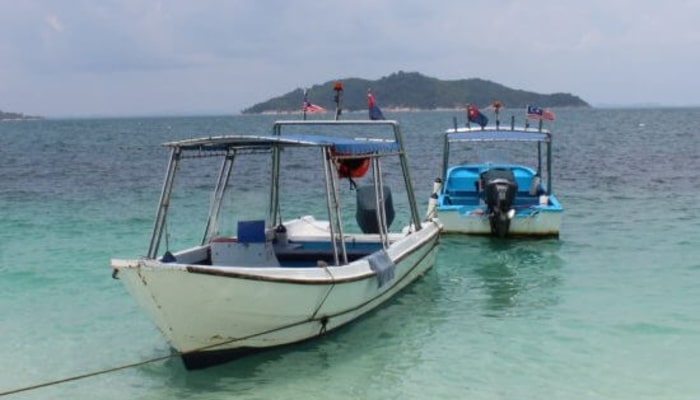 There isn't a public ferry from Mersing jetty to the island. Charter speedboats can cost up to RM500 per trip. So unless you can find individual operators willing to take you, included resort transfers are the way to go.
3. There Is A Humongous Slide That Sends You Flying Into The Sea
The title sounds a bit odd. But it is exactly what it says it is.
When I say slide, I'm not talking about those tiny petite ones from your local taman playground. This giant, orange water slide at Rawa Island Resort is one of the major attractions at Rawa and for good reason.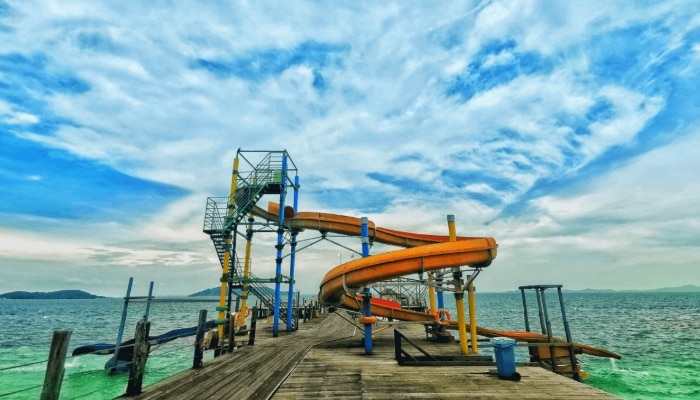 The slide is built on a pier and you must climb 3 flights of stairs to reach it (told you it wasn't tiny). It curves in one big loop and has some pretty exhilarating bends, before making a straight and rather long beeline for the ocean.
Your kids will have the time of their lives on the slide. Heck, even you can relish your inner-kid when you climb on and swoosh your way into the blue sparkling waters.

There is also another smaller blue slide on the other side of the pier. It's pretty short and won't give you much thrills, especially after riding on the giant one. Still, it's pretty fun and sends you flying into the ocean, too. Suitable for younger children who are afraid of heights.
4. Rawa Island Has PLENTY Of Underwater Activities
A weekend spent in paradise doesn't have to be boring. Not at all.
You can take up all sorts of non-motorised underwater watersports (motorised sports are prohibited to protect the island's corals and fish).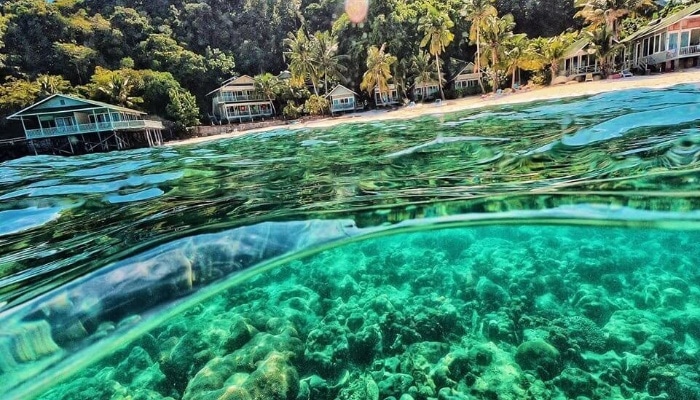 The island's resorts offer equipment rentals for snorkelling and diving, too.
Snorkelling is easy to do here. Just grab a pair of snorkel masks and jump right into the gleaming blue waters. You'll find plenty of thriving corals and plentiful fish just metres away from the beach.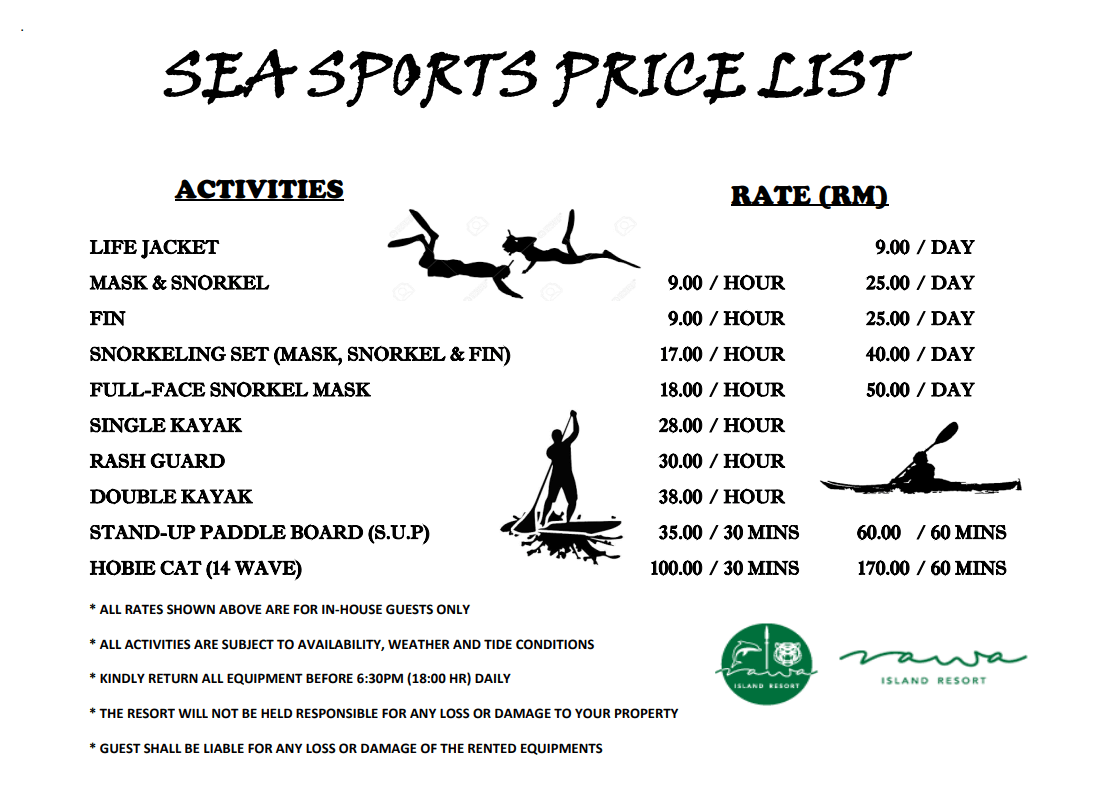 I want to add that few know what a true white, sandy beach looks like. Until you've seen Rawa Island Resort's beach, that is. The beach at that resort is simply stunning and pristine.
Diving at Rawa Island is a real treat, too. The island claims to have a hundred per cent coral cover, with a house reef that's shallow enough that you can easily see lots of marine life. You can also take up a PADI diving certificate here at Rawa Island Resort's PADI Five Star Scuba Diving Instructor Development Centre.
5. Kayaking Is The Best Way To Explore Rawa Island
By the way, I must mention that kayaking is a particular favourite past-time of mine at Rawa Island.
Paddling out to sea, you see the island from a new perspective. You also get different views of the island's iconic spots – such as the giant orange slide towering over the sparling ocean, or the huge "RAWA" letters engraved on the island's hillside (a bit like the Hollywood sign in Los Angeles).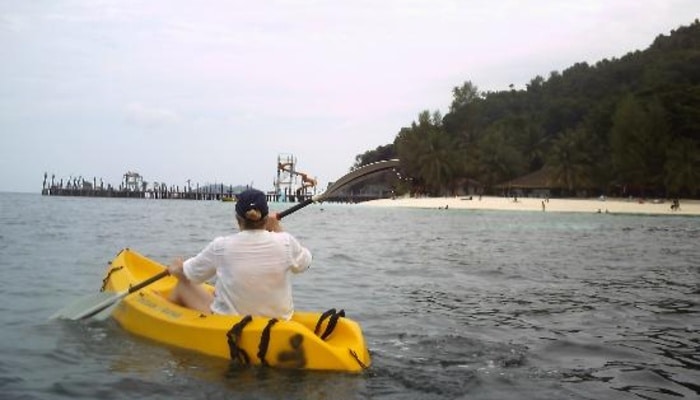 You can go around the entire island within an hour on a kayak.
If a kayak feels too flimsy to you, you can always opt for a canoe. A canoe feels sturdier in the water and is higher up away from the water surface so you won't get wet easily.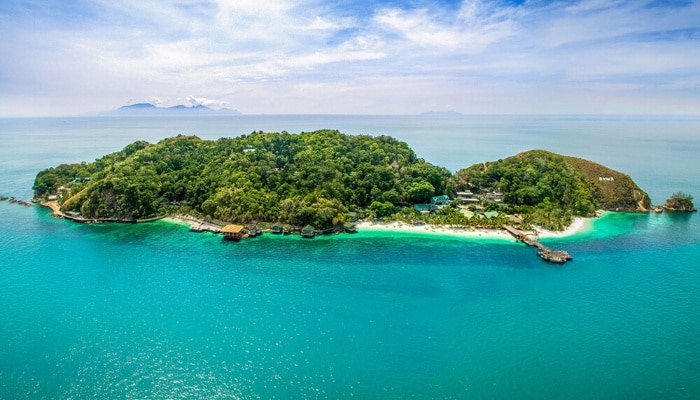 6. For An Island, It Has Plenty Of Activities On Land Too
For a challenge on land, venture up the Hilltop Trail, or Hilltop Walk that leads to the top of the island. There you'll find some stunning panoramic views of the island and the South China Sea.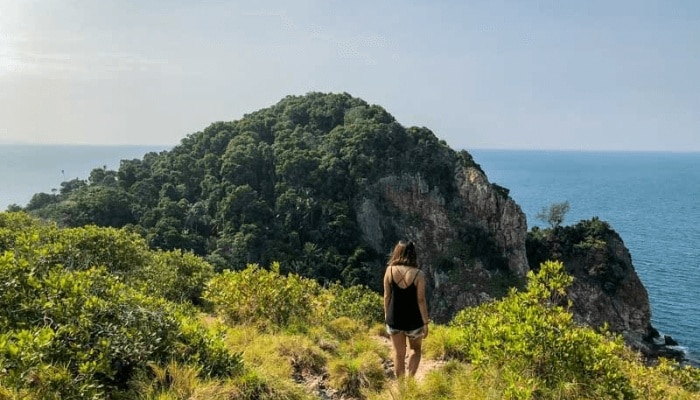 Sweep your gaze across and you'll be able to see Pulau Besar, Pulau Tengah and Pulau Hujung clearly in the distance. Be here before 7pm to catch the ember sunset.
Of course, that's not all you can do at Rawa. You can also watch the sunset by the beach, explore Rawa's gorgeous beaches, partake in beach sports like volleyball and football, work a sweat on trampolines, play board games with friends and family, take casual strolls or swims around the island, meet new friends while sipping cooling cocktails and so much more.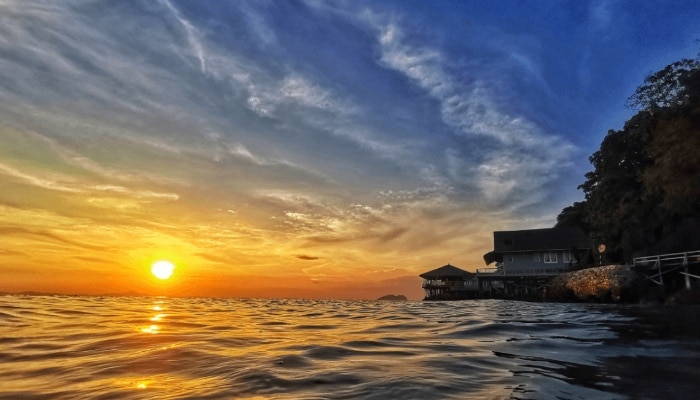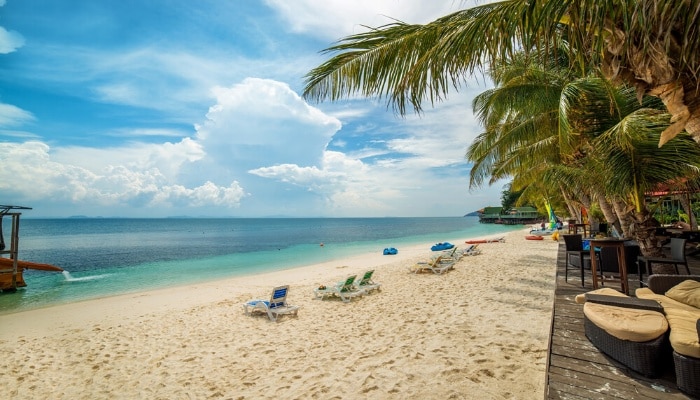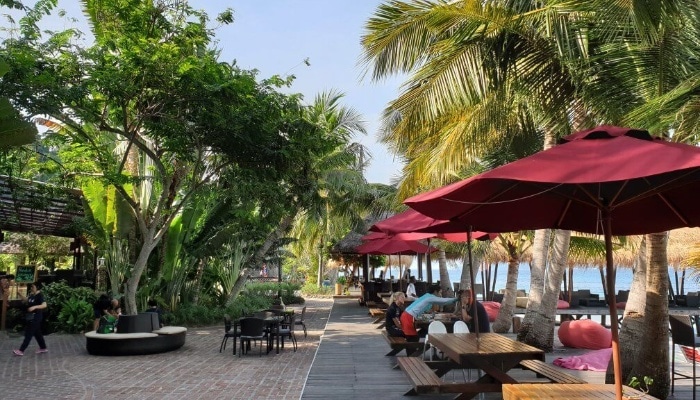 But enough about activities. At this point, you might be wondering how much all this will cost. An island paradise sounds pretty expensive. So let's move on to the next item, and that is…
7. You Get Great Value For What You Pay
I'll be honest: travelling here isn't cheap. Many folks might be turned off at the price for a Rawa Island vacay. And that's understandable. Prices start around RM500 per pax/night for a full-board package (inclusive of meals and transport).
However…
… Rawa's exclusive nature gives it a natural beauty that is on a whole other level. I will say that it has nailed eco-tourism. With beautiful coral reefs just metres away from powdery white beaches, healthy corals and marine life, premium island resort living and a whole range of meaningful activities to occupy your time, Rawa Island gives excellent value for your money.
And really, the biggest draw of Rawa Island can be summarized in one word – exclusivity. Premium seclusion like this is scarce in Malaysia. So when the opportunity presents itself for a private island vacation for you and your loved ones, it's not surprising that it will cost slightly more.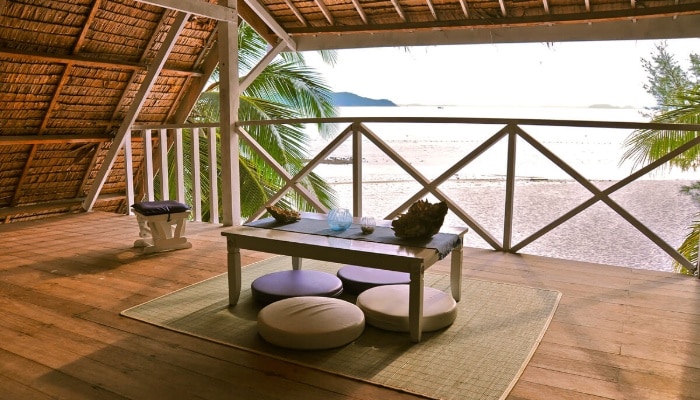 And that's only because you'll be hard-pressed to find another destination that allows you to take in gorgeous island views and outstanding ocean landscapes in the peace that Rawa offers. So, is it worth it?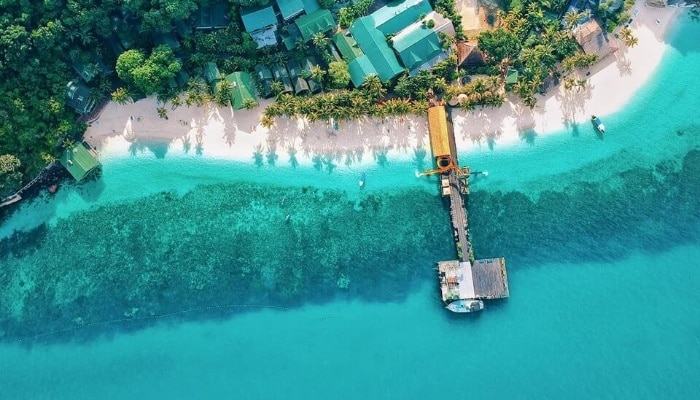 Absolutely.
Its unique characteristics set it apart from other Malaysian islands and make it worth a special visit. The island has a charm that will reel you in and keep you fixated on its beauty for all the 3 or 4 days you spend there (I don't suggest spending any longer than that as you will gradually run out of things to do).
Still, if you're travelling on a tighter budget but still want the island experience, you can consider more affordable options nearby, such as Pulau Besar or Pulau Sibu.
8. The Last Thing Is…
OK, I lied.
This isn't the last thing. This article isn't about EIGHT things you need to know about Rawa Island.
Because…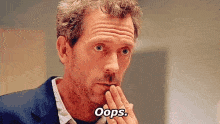 There are more than eight!
Here are some more useful tips for your next trip to Rawa Island:
You won't need to bring along shoes or sneakers. This is because of sand, sand, SAND everywhere. Step out of your room? Sand. Go for an evening stroll? Sand. Whoosh down the slide? Sand. You get the idea… wearing slippers for the duration of your trip is fine. Only bring along your shoes if you intend to trek through the jungle.
Bring a quality beach mat that you can place at night. This will be super useful when the stars are out and you want to stargaze romantically with your loved one.
You'll be intrigued to know that the island is home to a large family of peacocks! Children will be thrilled with this natural petting zoo.
The best time to visit Rawa Island is from March to September, during the dry season.
The water slide is only open during high tide, usually between 11am – 4pm.
Do not collect or take home with you any part of the marine life. This includes corals, fish, plants, and shells in the ocean. They are a vital part of the island ecosystem.
Rawa Island Resort offers full-board packages starting at RM500/pax/night. Full-board means meals, transport and accommodation are provided. The other resort on the island is a boutique backpacker establishment called Alangs Rawa Resort.
You can't fish in the island's immediate vicinity. But you can inquire with your resort about organized trips that will bring you beyond the range of the Marine Park where fishing is allowed.
---
If you are looking for the ultimate holiday destination with great privacy, tons of activities, beautiful views, pristine beaches and untouched landscapes, then Rawa Island is the island for you. Before you go, make sure you've booked a suitable package with Rawa Island Resort to make your holiday an easy, carefree one.
---
Popular 3 Days 2 Nights Rawa Packages