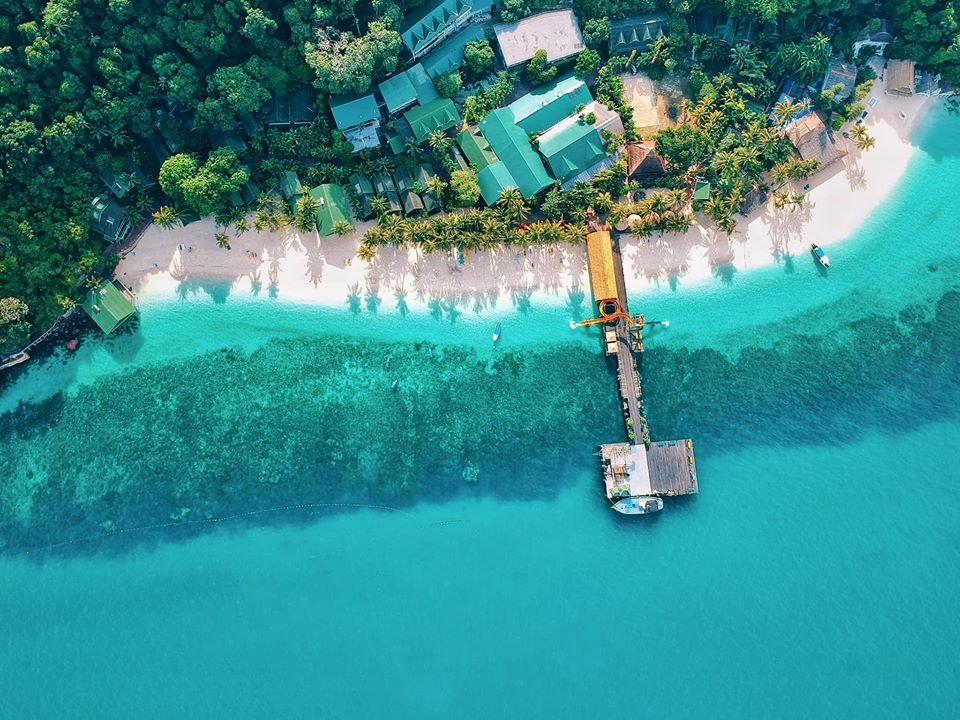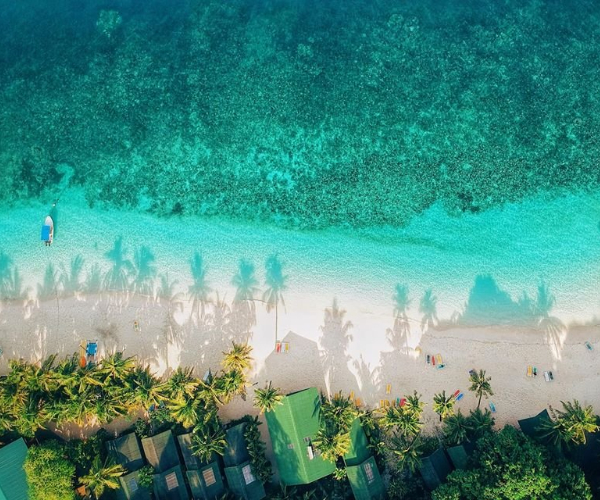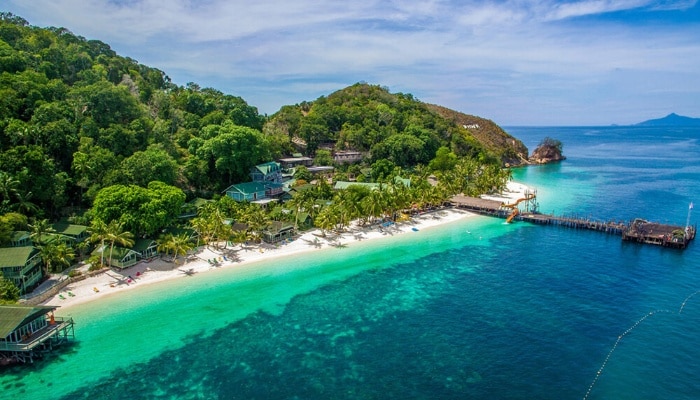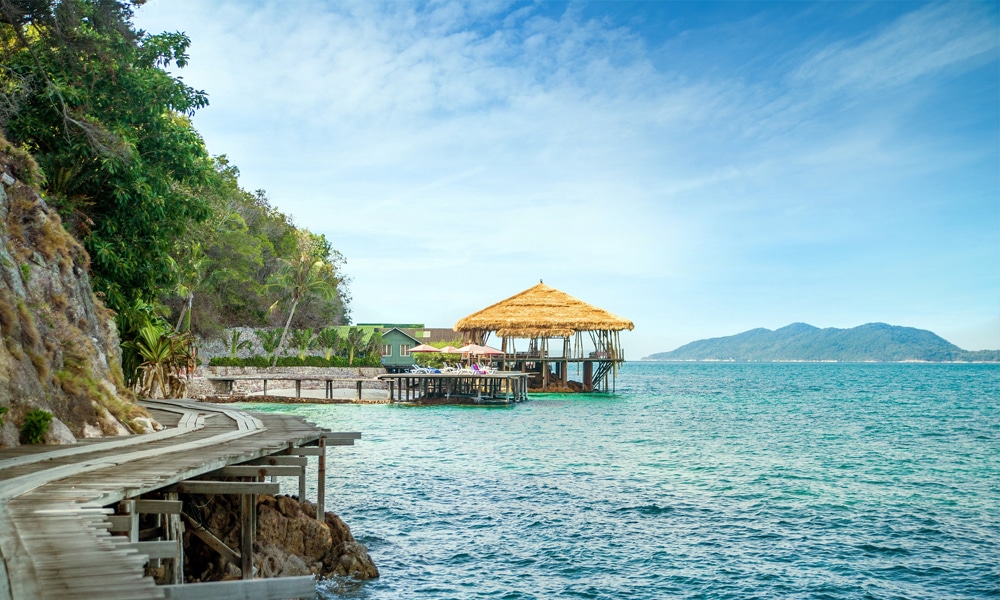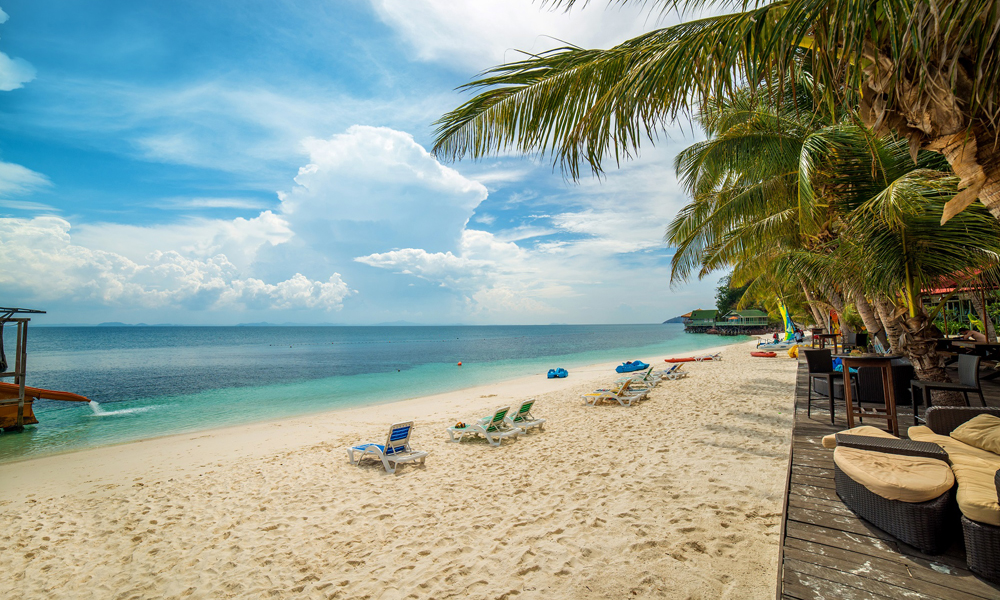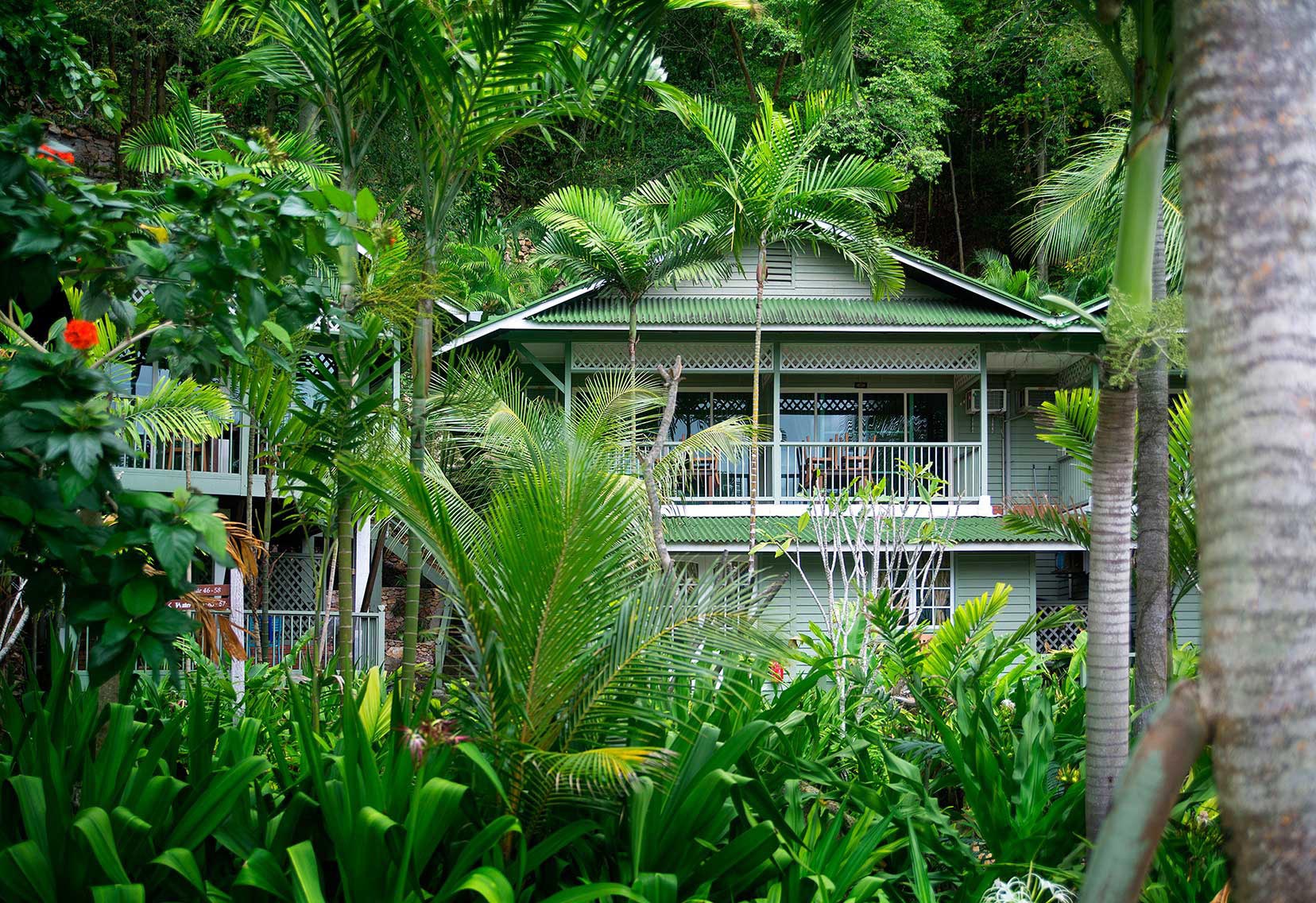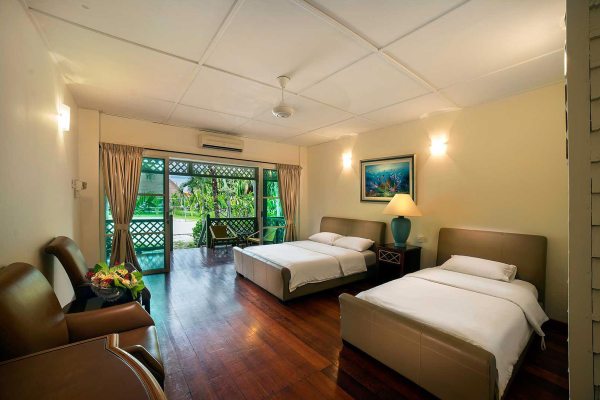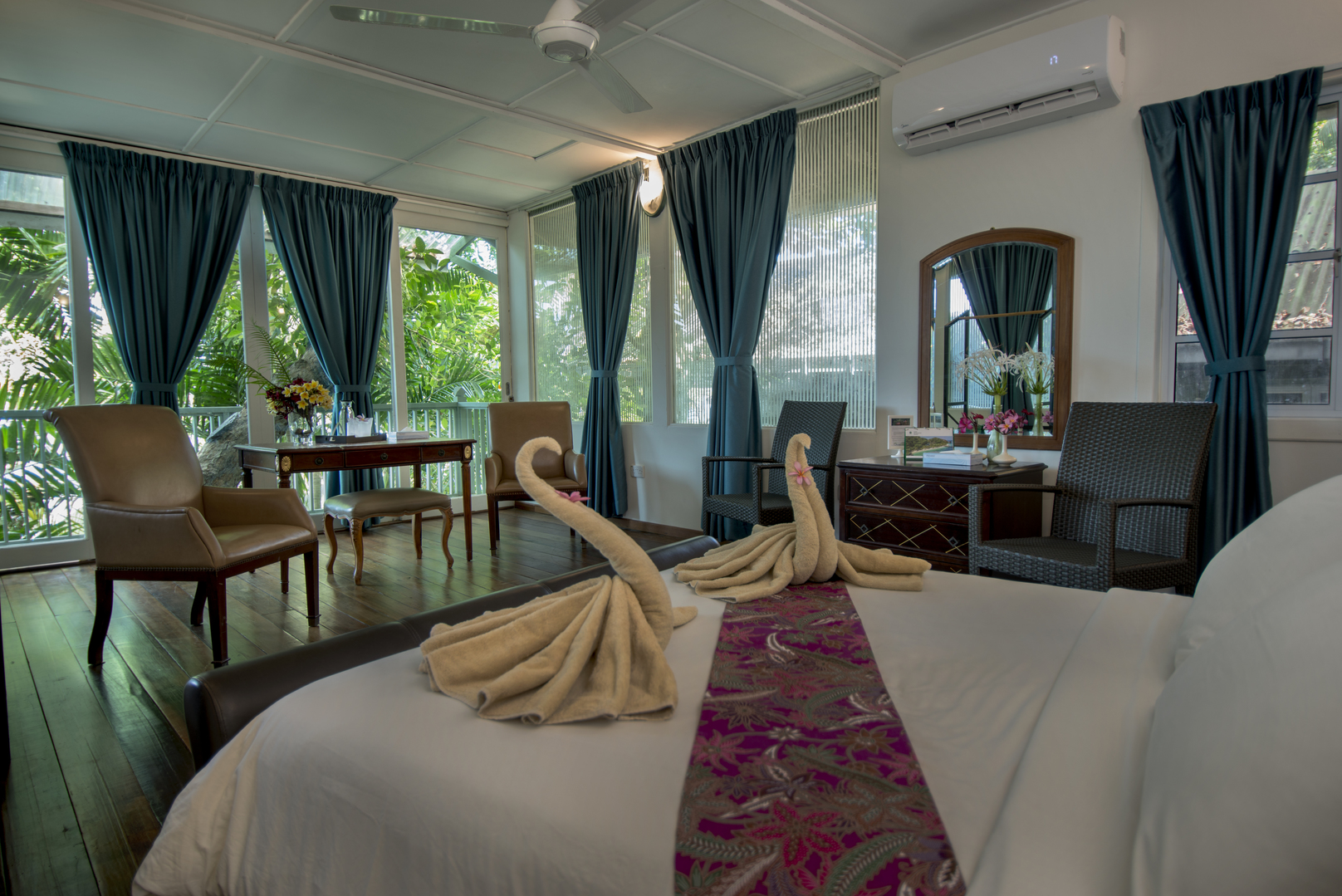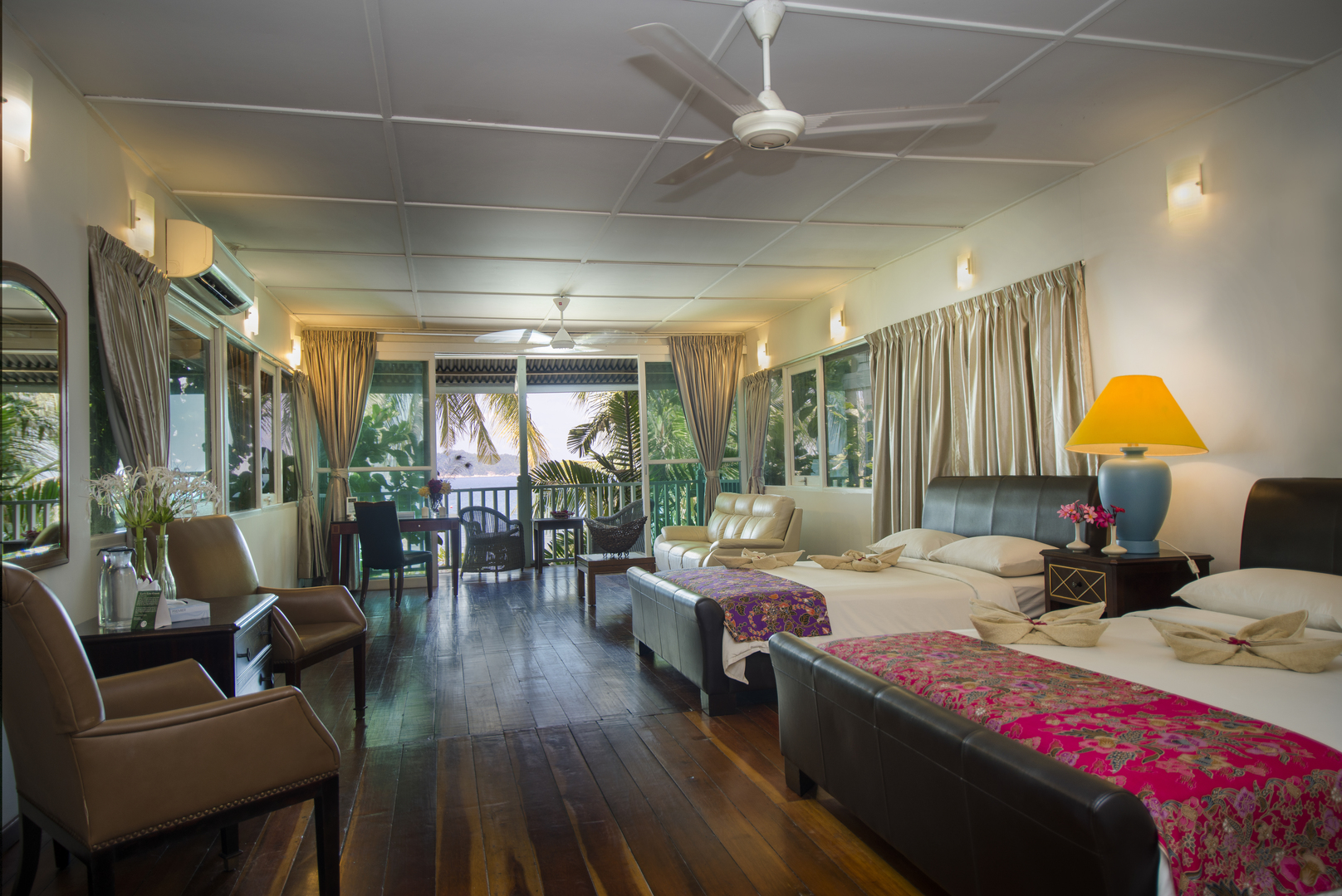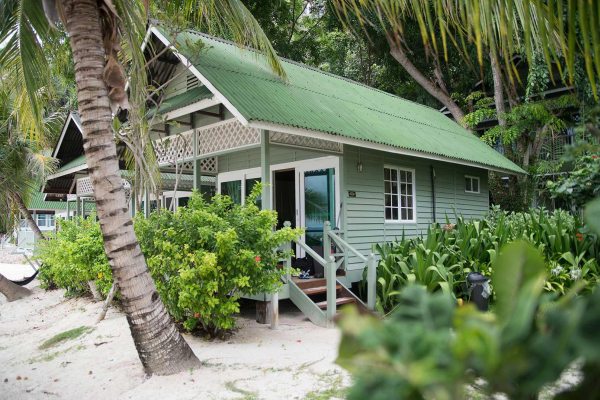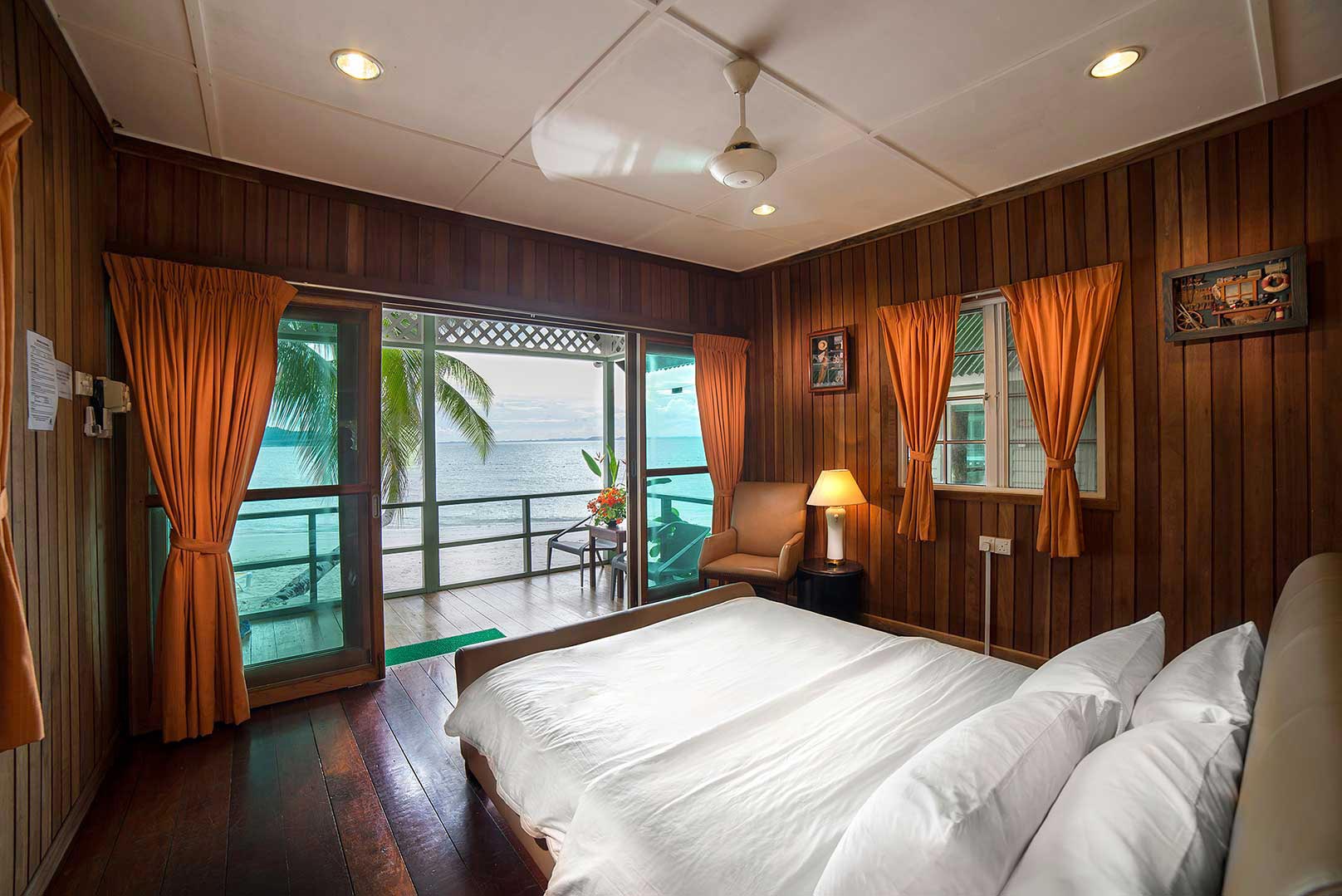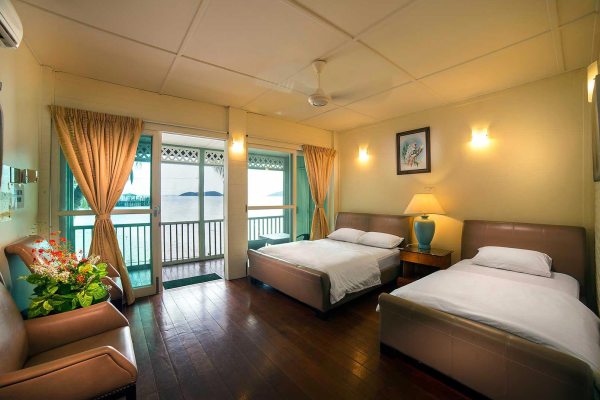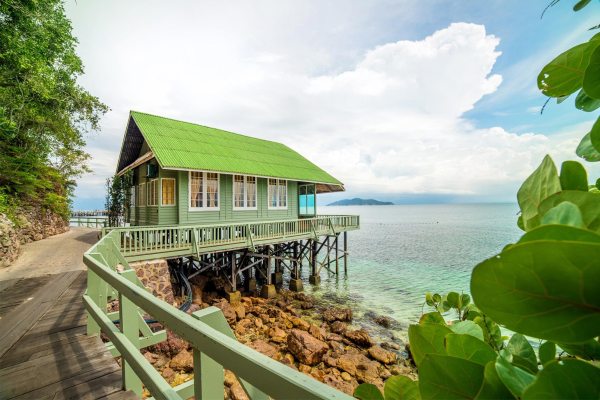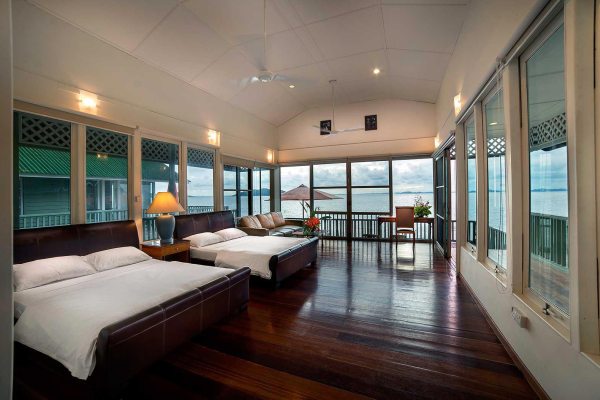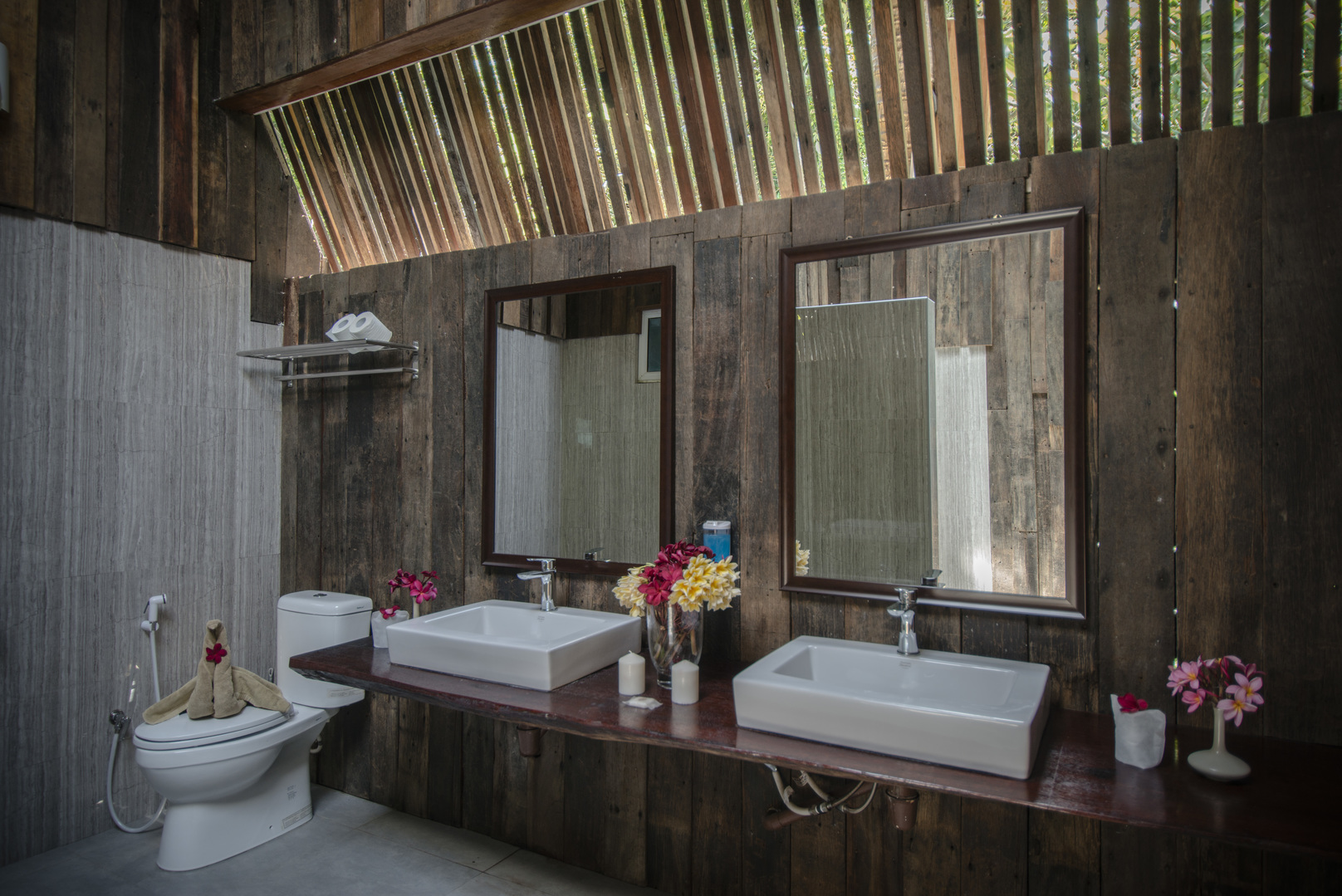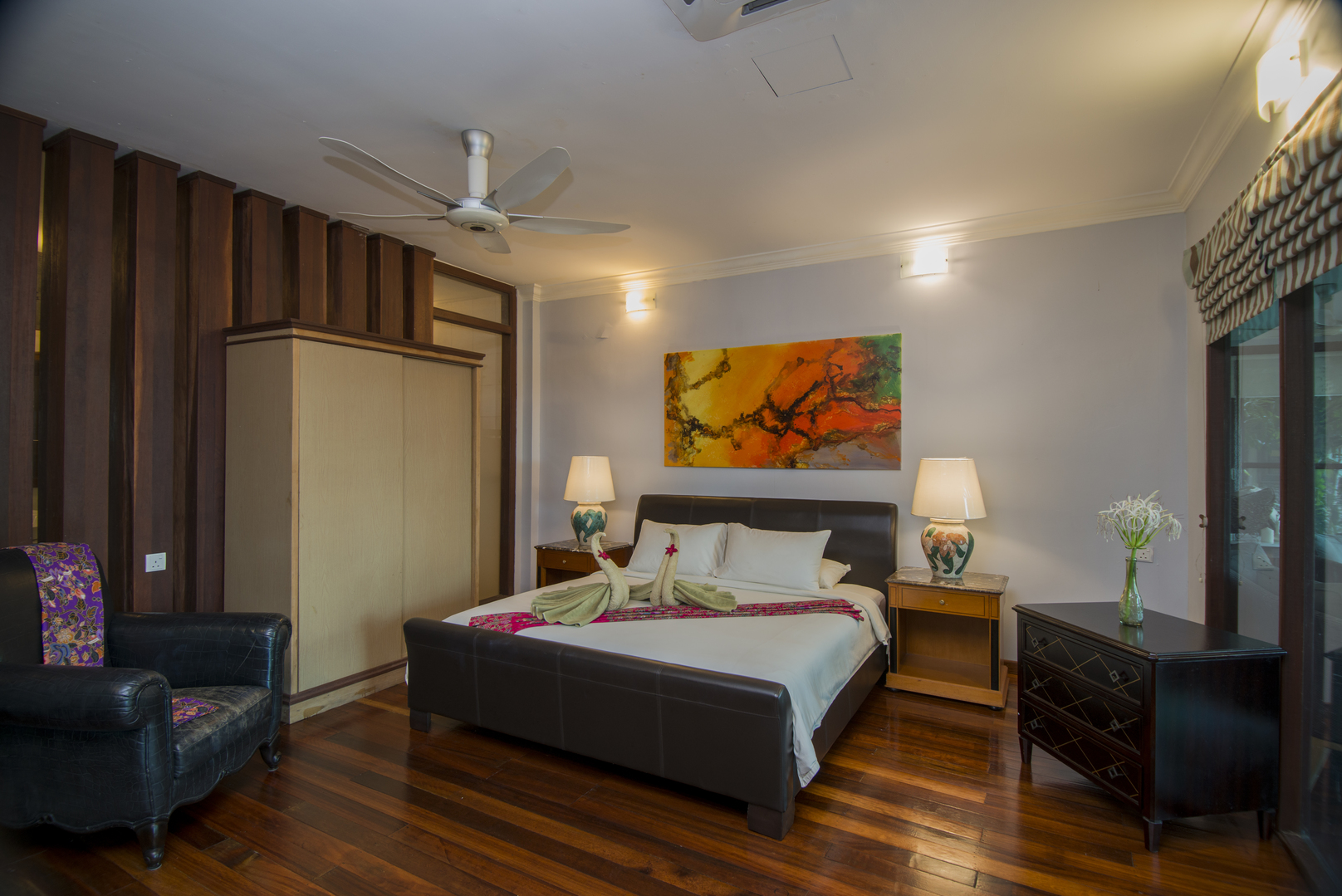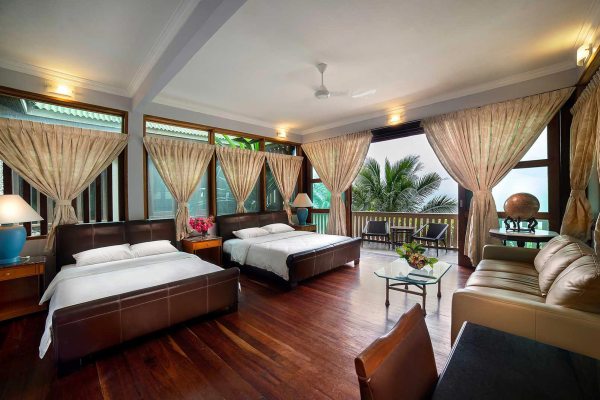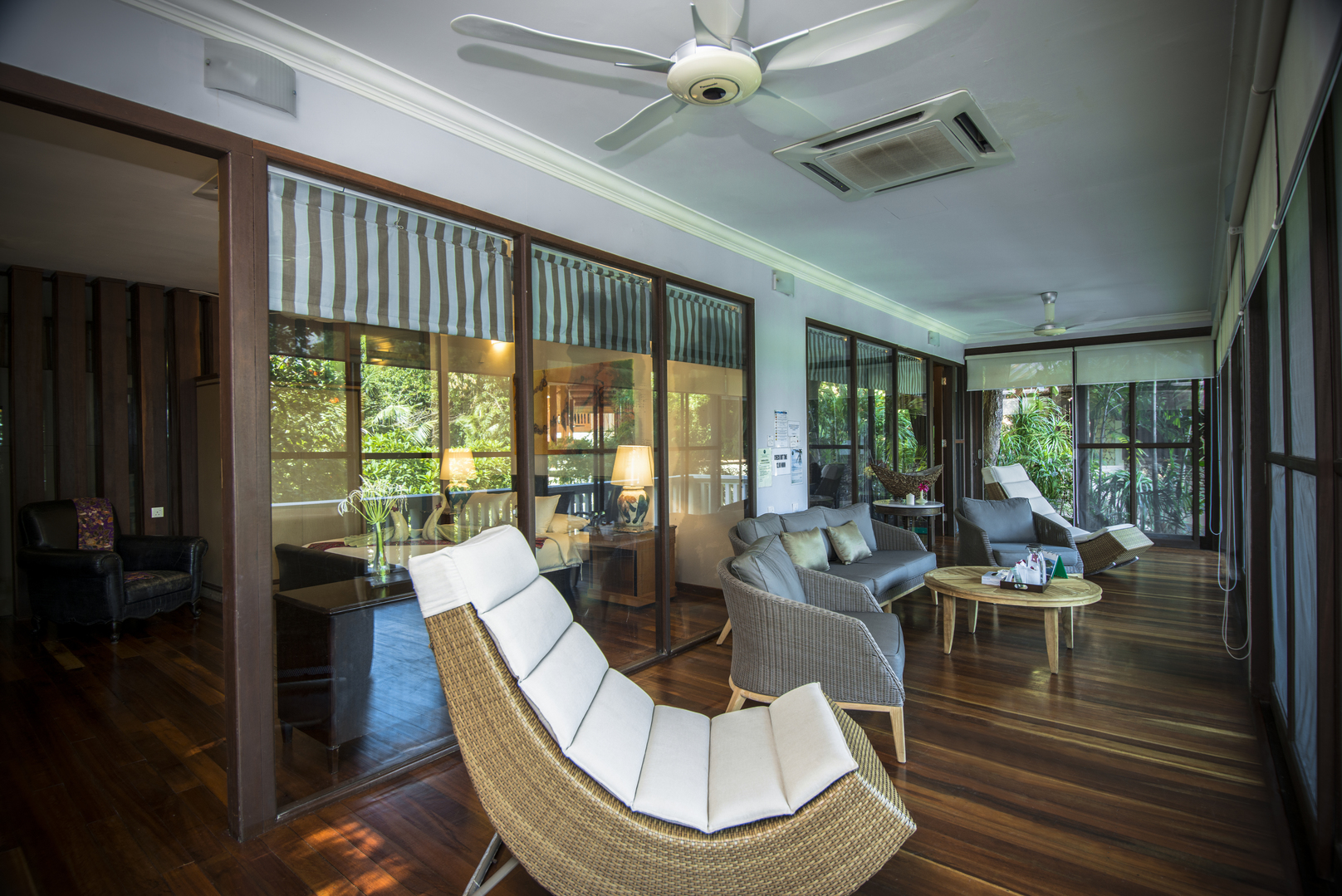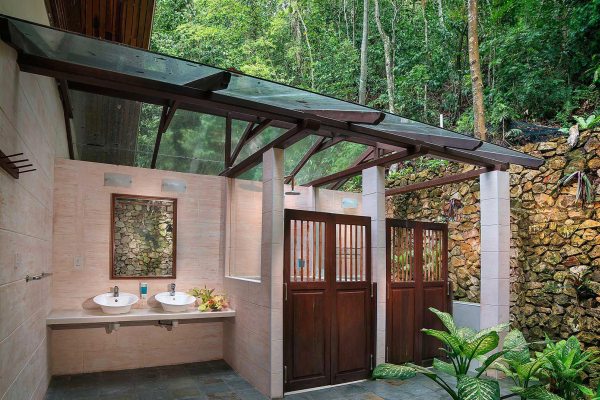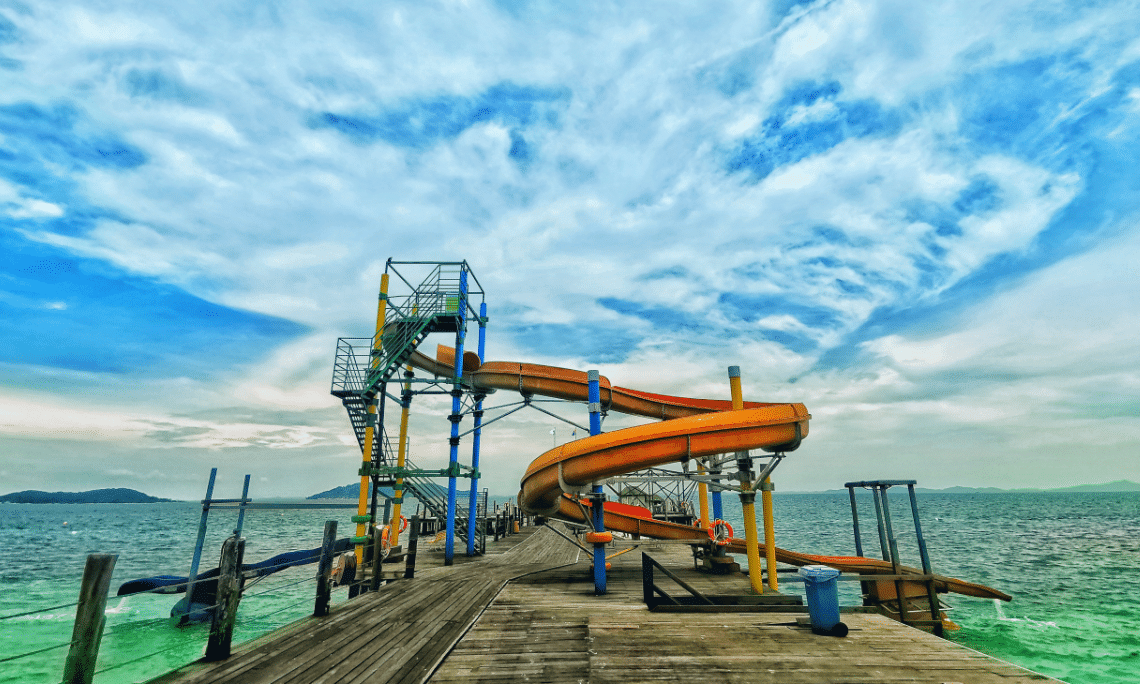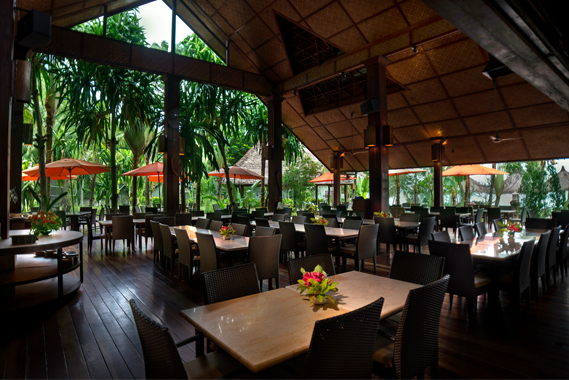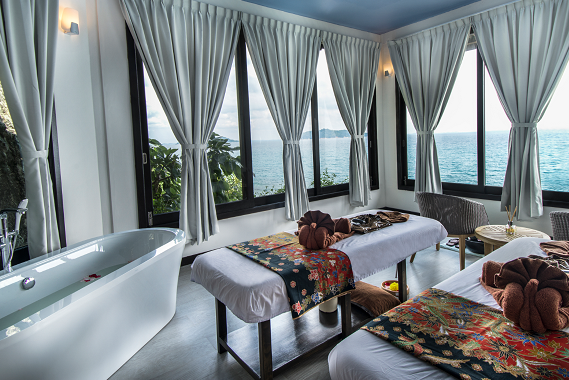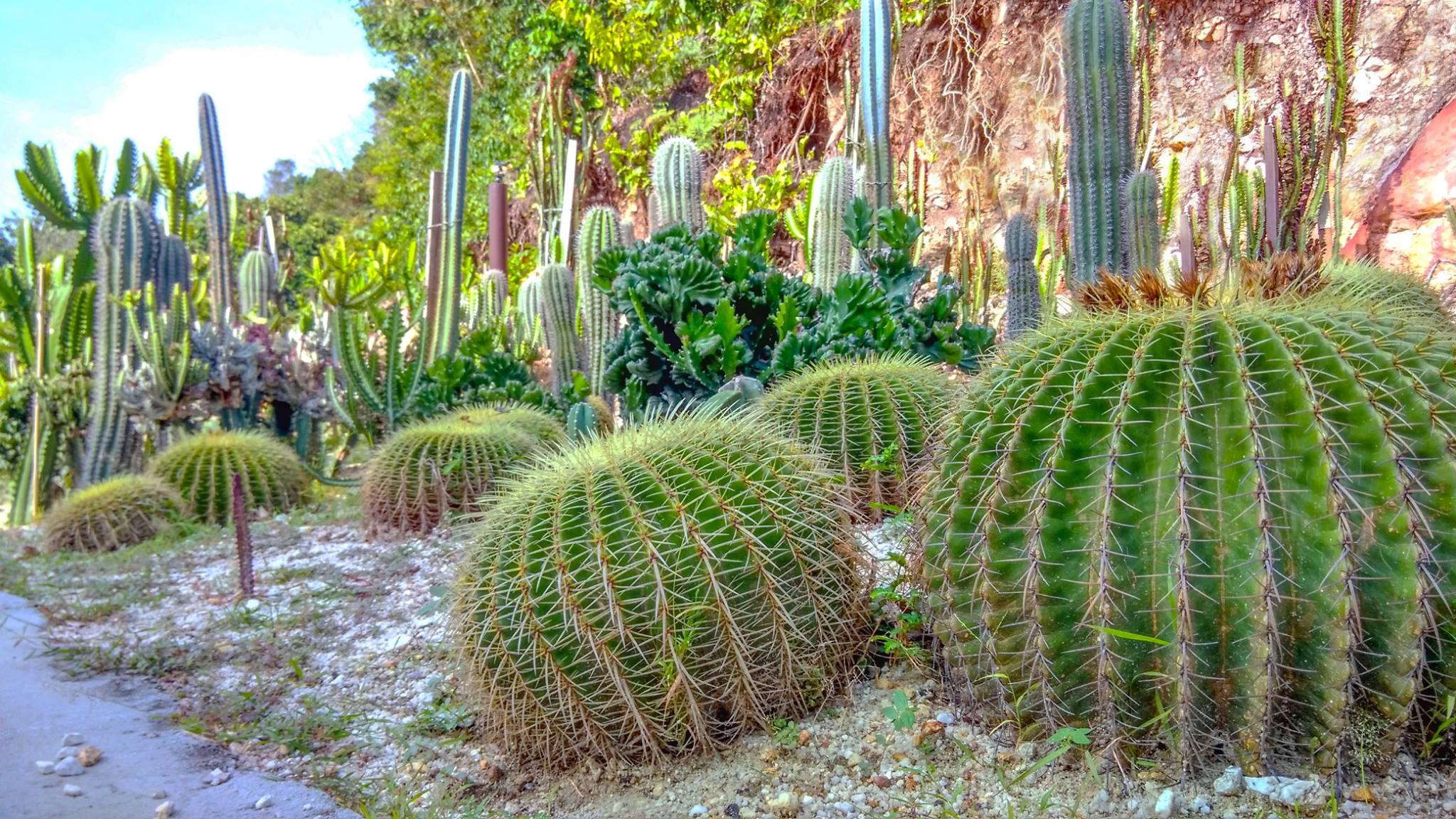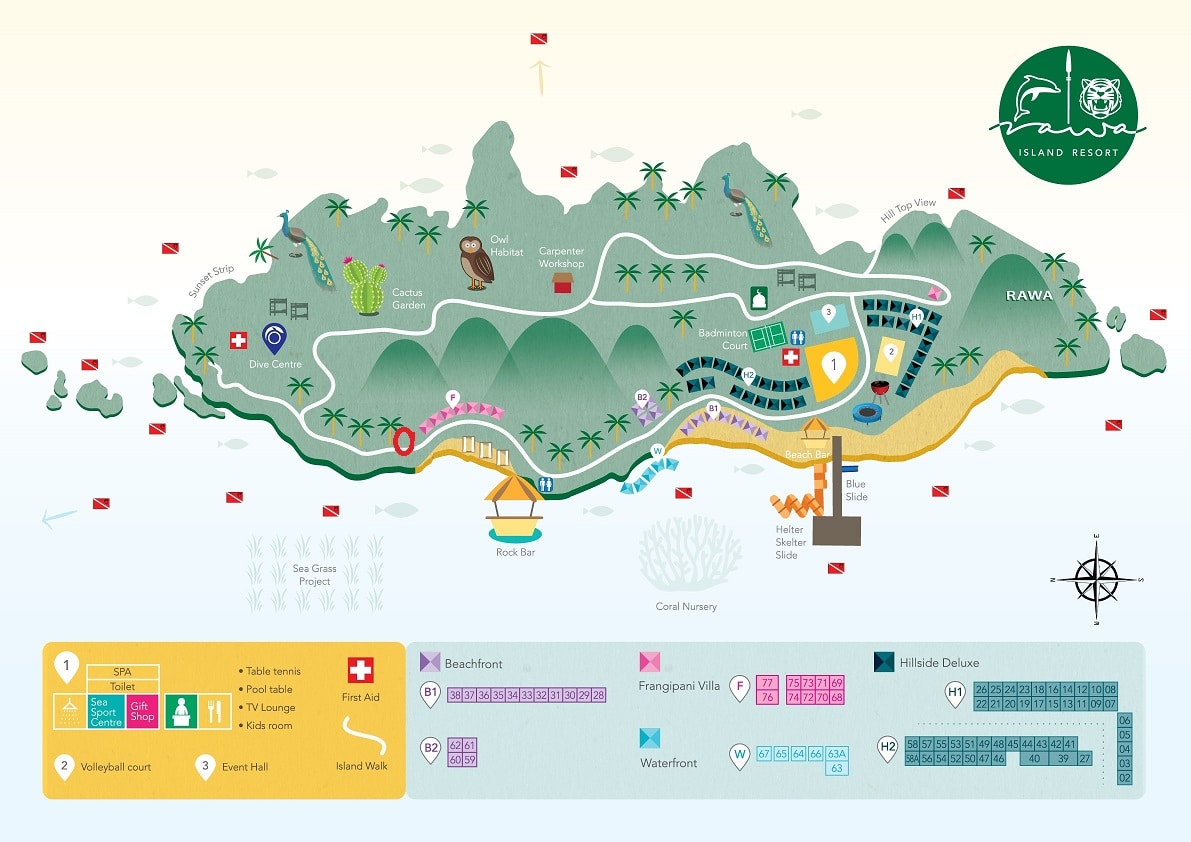 Hillside Deluxe (1 Single + 1 Double)
Hillside Deluxe (1 Double Bed)
Hillside Deluxe (2 Double Bed)
Beach Front Chalet Exterior
Beach Front Chalet (1 Double Bed)
Beach Front Chalet (1 Single + 1 Double)
Waterfront Bungalow Exterior
Waterfront Bungalow Bathroom
Frangipani Villa (1 Double Bed)
Frangipani Villa (2 Double Bed)
Frangipani Villa Living Room
Frangipani Villa Bathroom

125 reviews
From
RM
1,170
- RM
5,200
---
Rawa Island, Johor Rejuvenates The Soul
Whether you are looking for a short tropical island getaway or an underwater adventure, snorkelling or scuba diving to discover the beautiful marine life, Pulau Rawa Johor offers it all. You are free to explore the island while not tied to a rigid schedule2D in this 3 Rawa Island Resort Full Board Package. Take your time to absorb the breathtaking tropical island views, the smell of the fresh ocean breeze, slide down the iconic Rawa slide and enjoy the soothing sounds of the jungle at your very own private island – Pulau Rawa Johor !
Rawa Island, Johor Resort Full Board Package Tour Highlights:
A private island in Johor with a short travel distance from Mersing Jetty (30 mins boat ride).
Beautiful coral reefs just meters away from the powdery white sandy beach.
Lots of Free & Easy time for the most freedom and exploration.
Enjoy the Rawa slide built at the seaside, perfect for families with kids.
Many room options and activities to cater to different tastes
Widespread local & international cuisines served from the resort restaurant.
---
Itinerary:
---
Day 1
– Depart from Mersing Jetty to Rawa Island (exact schedule to be informed 1 day before travel)
1230 – Lunch
1400 – Check-in
– Free & Easy
1900 – Dinner
Your trip to Rawa Island starts off with a complimentary 30-minute boat transfer to the island. The boat will depart from Mersing Jetty to Rawa Island (exact schedule to be informed 1 day before travel). Along the way, take in the fresh ocean breeze and breathtaking views of Pulau Besar, Pulau Tengah, and Pulau Hujung. You'll notice Rawa Island from afar, with its huge yellow water slide and iconic jetty. The boat will drop you off at the Rawa Island Jetty and you can keep your Feet nice and dry (one of the perks of being a guest at Rawa Island Resort).
When you arrive, check in to your accommodation. From this time onwards until dinner, you're free to explore Rawa Island, your resort, and its natural surroundings. The island is famous for its seclusion and peaceful surroundings. You can walk on soft , sandy beaches while taking in the sounds and smells of a primitive island forest. If you have want to release some energy, go ahead and ride the Rawa Island Water Slide . Measuring 4 stories tall, the Rawa Island slide flings you into the crystal- clear island waters and is quite a thrilling ride!
Meal Plan: Lunch, Dinner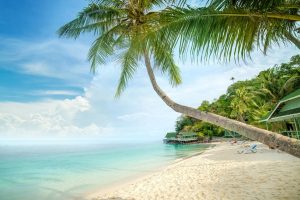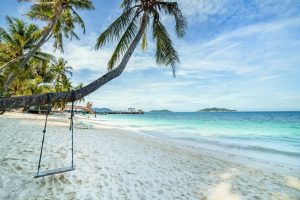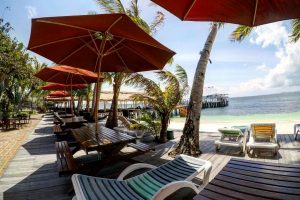 ---
Day 2
0800 – Breakfast
– Free & Easy
1230 – Lunch
– Free & Easy
1900 – Dinner
Meal Plan: Breakfast, Lunch, Dinner
Recommended activities : snorkeling near the beach, walk around the resort to enjoy the beautiful and charming scenery, experience water slides and more exciting water sports.
There are so many activities to do at Rawa Island that many visitors run out of time to do them. Here are some things you can do during your Free & Easy time.
You don't need a boat ride to see fishes and corals. Rawa Island's healthy marine ecosystem can be viewed directly from the beach and jetty. Rent a set of snorkelling goggles and tube before snorkelling in the crystal-clear waters surrounding the island . Swim With an assortment of marine life including Clownfish, Sea turtles, Butterflyfish, Scorpionfish, Rays, Parrotfish, Angelfish and even friendly Reef Sharks. Besides snorkelling, you can also enjoy water sports such as sea kayaking and scuba diving .
On land, you can walk around the resort and take photos of the alluring greenery. Rawa Island Resort is a sophisticated, upscale premium island resort. The surroundings are a pleasure to walk around. Take in its sophisticated architecture, with charming villas and mansion- scaled resort rooms. Appreciate the beautiful landscaping and how it all blends naturally into the island atmosphere. If you want to take beautiful photos of the island's surroundings from a high vantage point, there is a 15-minute hilltop trailthat gives you sweeping panoramic views of neighboring islands Pulau Hujung, Tengah, and Besar. Make sure to climb all the way to the end of the path, past the South China Sea wooden signboard. The best view can only be enjoyed from the top. The trail is of moderate difficulty and suitable for most travelers.
One of the easiest ways to enjoy Rawa Island, though, is to grab a nice book and just chill on a beach hammock under the shade of a large palm tree. Relaxing is what Rawa Island is all about. To further relax, take a 20 -minute sunset stroll along Island Walk Trail , a short trail on the west side of the island. Friends and family can also enjoy board games at the resort after dinner.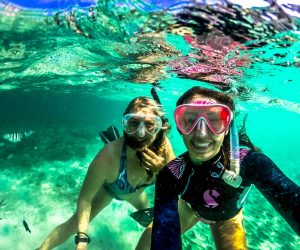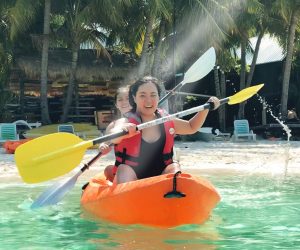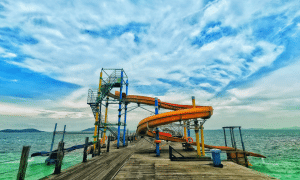 ---
Day 3
0800 – Breakfast
1200 – Check Out
– Depart from Rawa Island to Mersing Jetty (exact schedule to be informed 1 day before travel)
Rounding up your third and final day in Rawa, this is the day to take memorable pictures and tick off any remaining island activities on your list. If you wake up earlier, you can climb up the hilltop trail and watch the sky turn into an ember canvas as the sun rises. Be there before 7am to catch this magical moment. Spend the remaining hours after a delicious breakfast to take in the island view one last time. How nice if you can breathe the fresh ocean air deep into your lungs and bring it home with you! Play around the beach or take part in beach activities such as volleyball or beach soccer. 
As it's low tide, you'll have many good opportunities for stunning photos of the island's beaches. Make sure you have taken enough photos to remember the trip!
All good things must come to an end. Say goodbye to Rawa Island one last time – goodbye to the crashing waves, peaceful jungle sounds, and pristine white sand. The island will still be here on your next visit. Finally, it's time to head home by boarding the boat back to Mersing Jetty. 
Meal Plan: Breakfast
---
Includes:
2 ways boat transfer (Mersing Jetty-Rawa Island-Mersing Jetty)
2 nights accommodation
2 breakfasts
2 lunches
2 dinners
Welcome drink upon arrival
---
Excludes:
Marine Park fees
Corkage fee for alcoholic beverages brought to the resort
Tourism tax
Travel insurance

(strongly recommended to purchase)
Other expenses not stated in the "Includes" section
---
Important notes:
Itinerary and package content is subject to last minute changes due to weather or operational issue.
Activity stated (if included) is provided on complimentary basis, no refund will be made for cancellation of activities due to weather or operational issue.
Other terms and conditions for booking.
All the photos shown are for reference purpose only, there may be different design/decoration/setup on actual unit.
Children aged between 4 – 12 years old (based on year of birth) is entitled to child rate.
Infant below 3 years old (based on year of birth) is free of charge.
Boat departure timing is subject to tide level, the exact departure time will be given 1 day before travel.
Charter boat is available at RM600 per boat per way if the guest missed the scheduled departure (if tide condition permits).
Television, beach towel, water kettle, fridge and telephone are not available in the room.
Guest to bring own snorkeling set if they wish to swim/snorkel by the beach.
Please check the comprehensive activity price list at the resort front desk.
---
Price:
Pricing is based on per person basis
Step 1: Select a Date
Step 2: Select Number of Guests (Per Room)
Please enter quantity of adult/child PER ROOM
children
(4-12 Years Old)
No Package Found 😕
Please try other dates
No Room Found 😕
Please try other guest number options
The price stated is for budgetary purpose only, pls chat with our customer service for detailed quotation.
---
6 Benefits for booking with Holidaygogogo Tours Sdn Bhd, no more worry of SCAMMER!
1 to 1 personalized customer service & tour suggestion. We want to make sure you get the fastest response and latest information, even during weekends or public holidays. 

Licensed travel agency under

Ministry of Tourism MOTAC

&

 

Malaysian Association of Tour and Travel Agents MATTA

. Click above link and enter our company name Holidaygogogo Tours to check our license and membership. We are not scammers. 

More than 10 years experience in the tourism industry. We are serious in doing business. 

5 star customer rating in

Google

&

Facebook

. We let our customers judge us publicly, only agencies who provide the best service dare to do so.

Regular on site inspection to ensure product quality is met according to customer requirements. 

Reservation is done with complete paperwork and supporting documentation. We don't collect payment without any documentation, we will ensure all the reservations are done before collecting payment.
Customer Reviews for Holidaygogogo: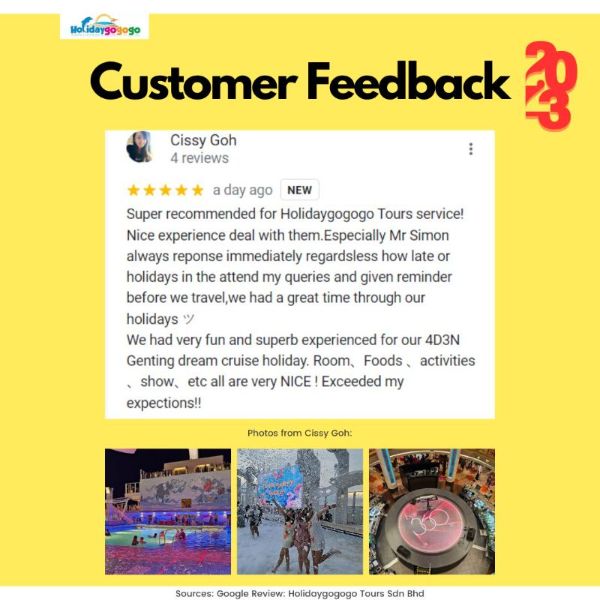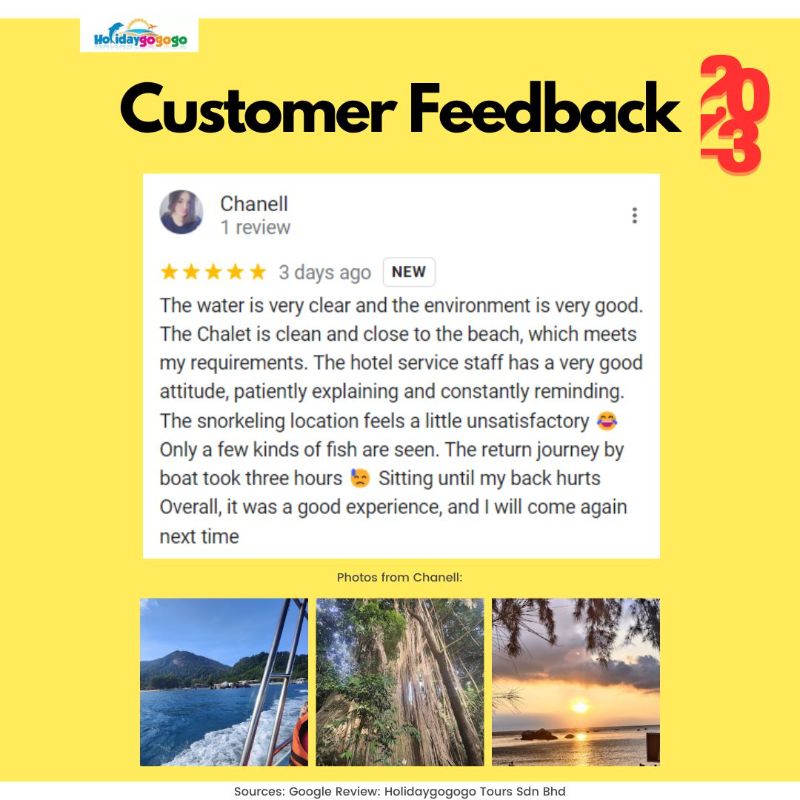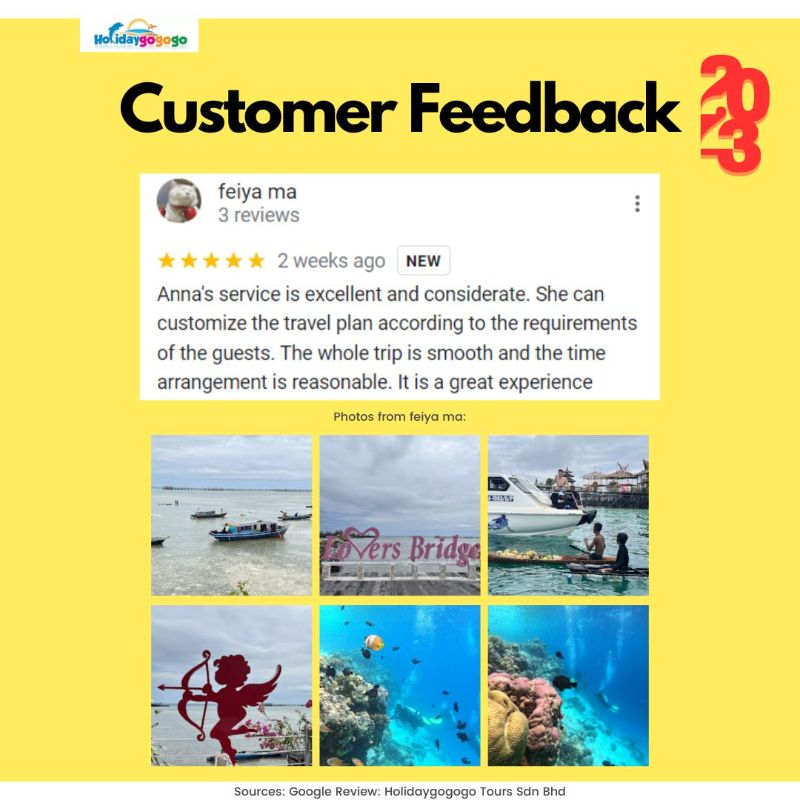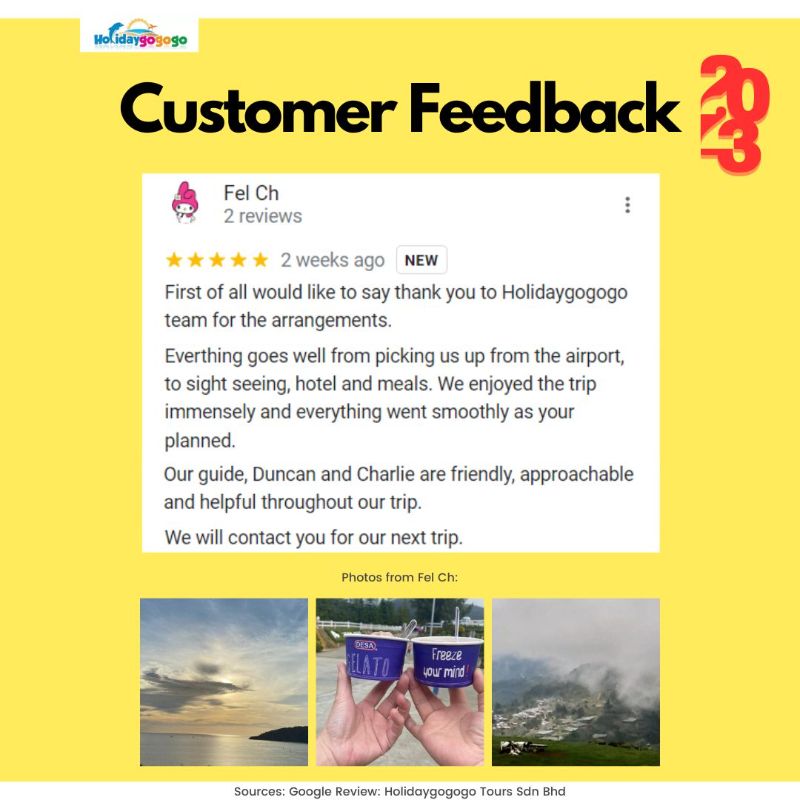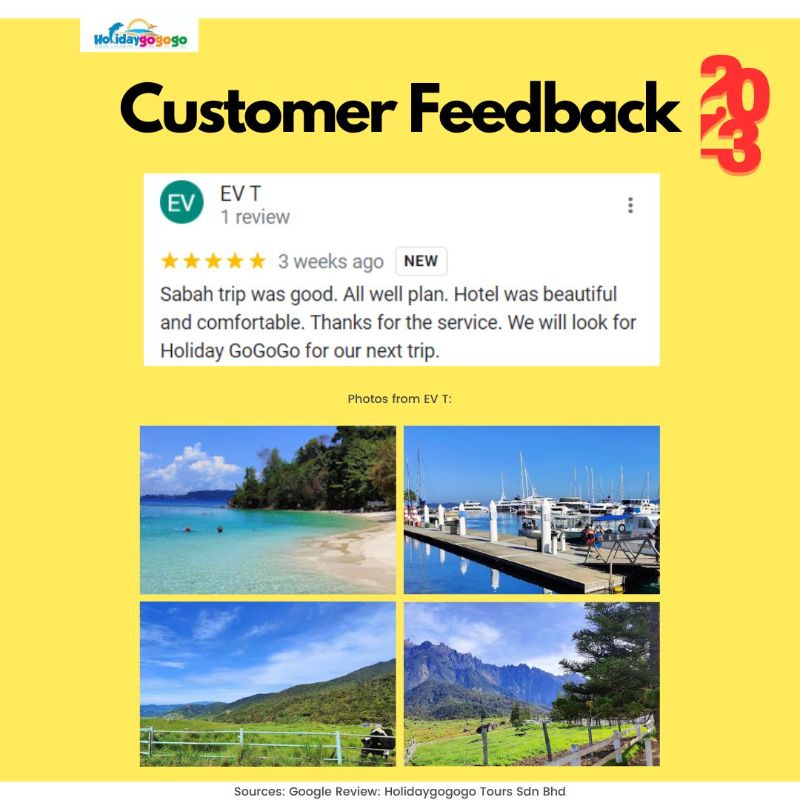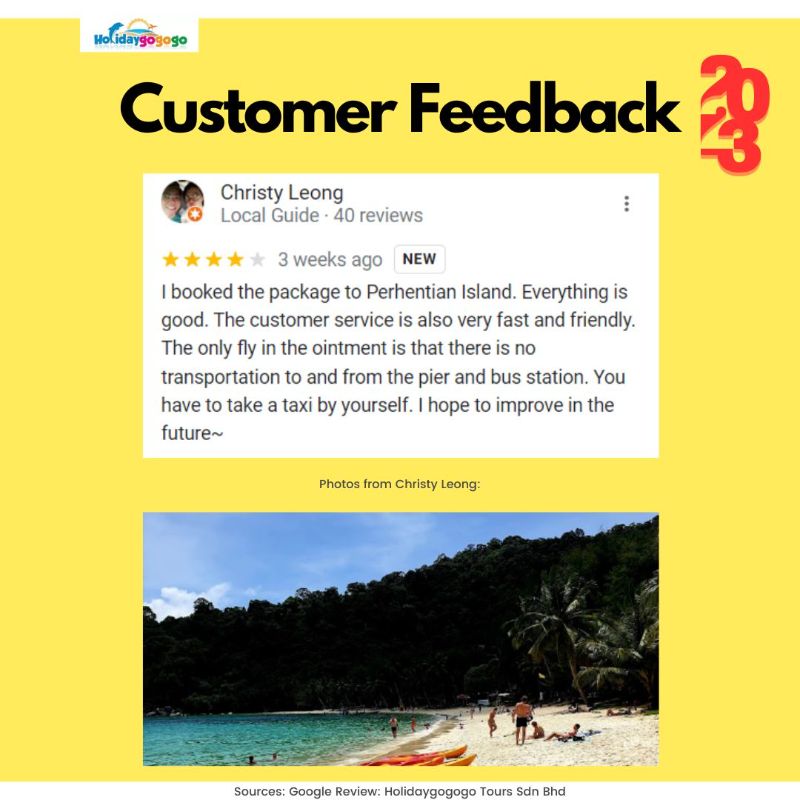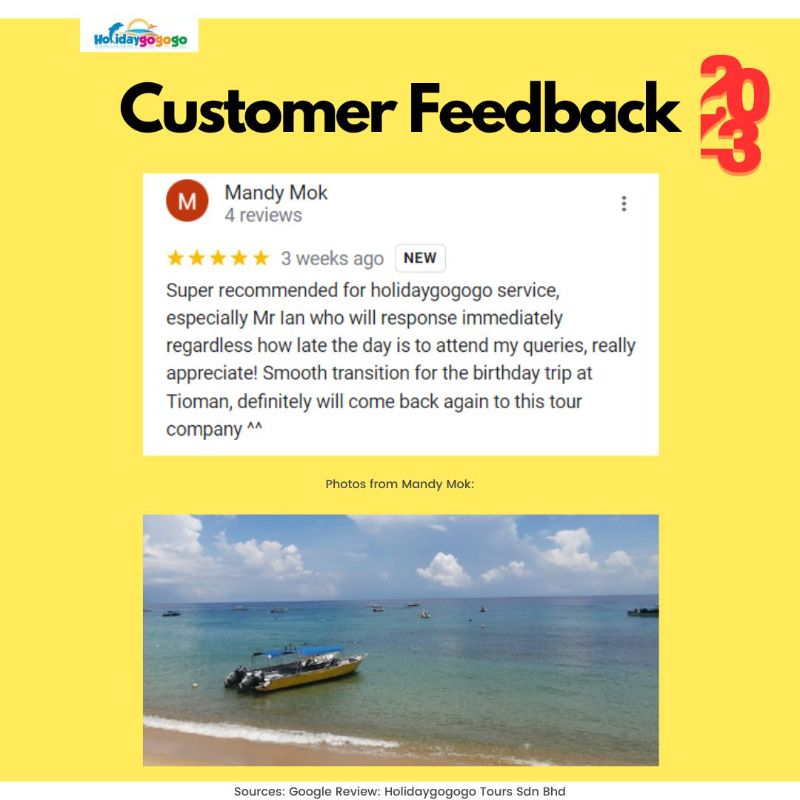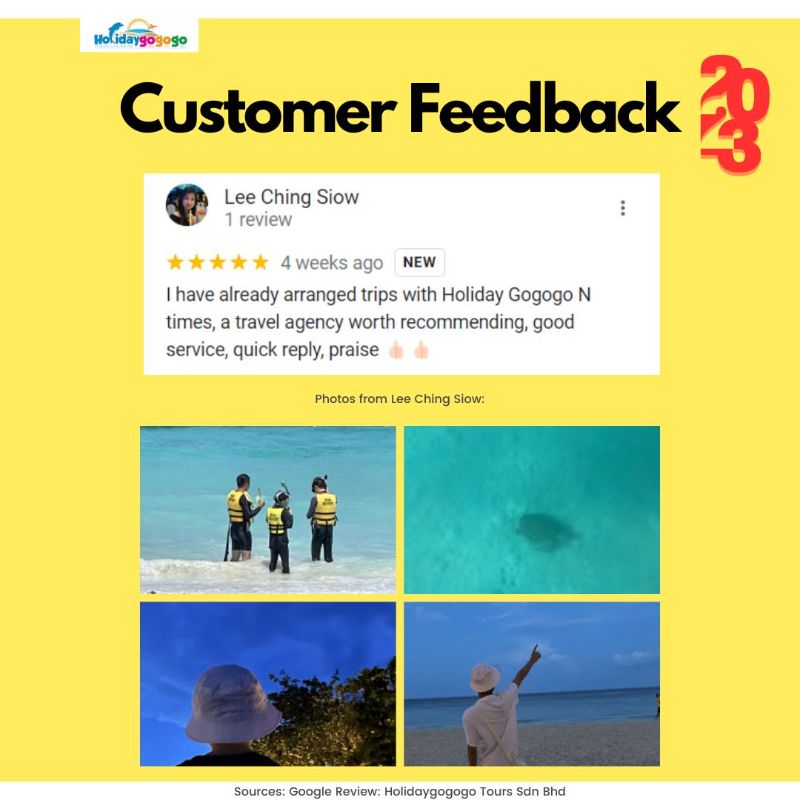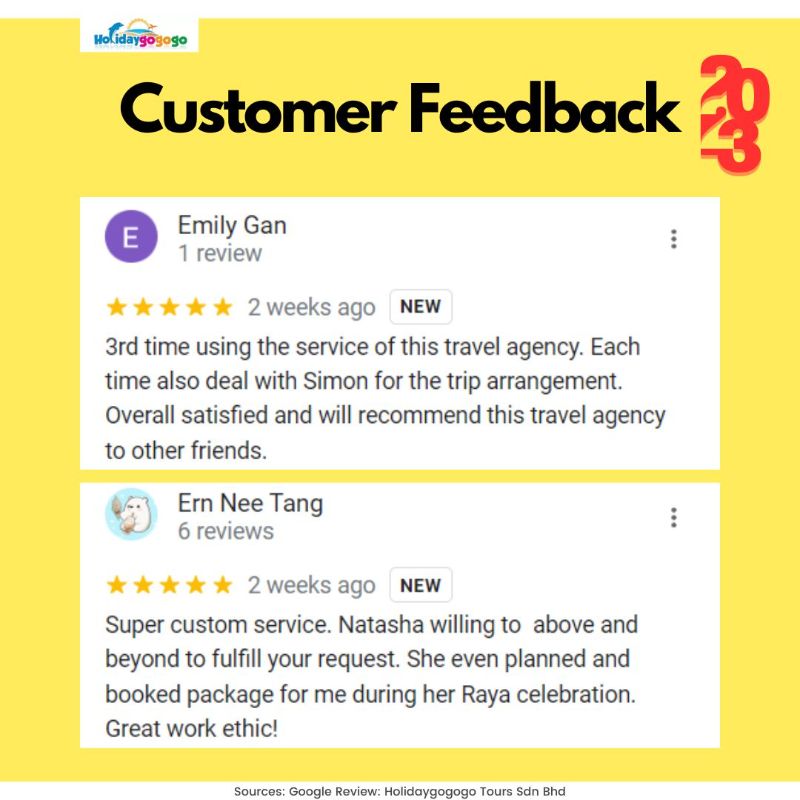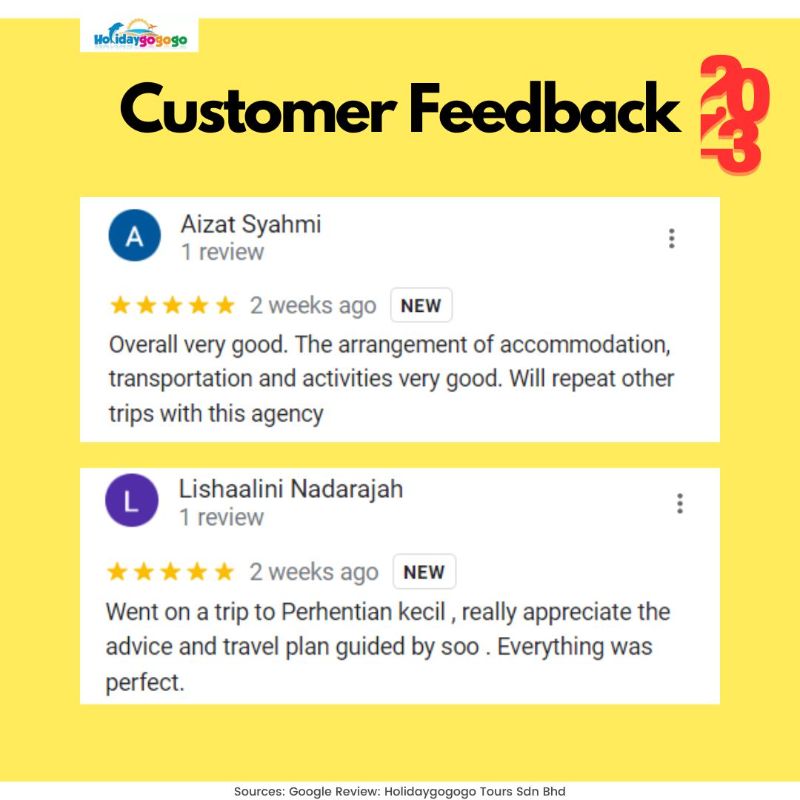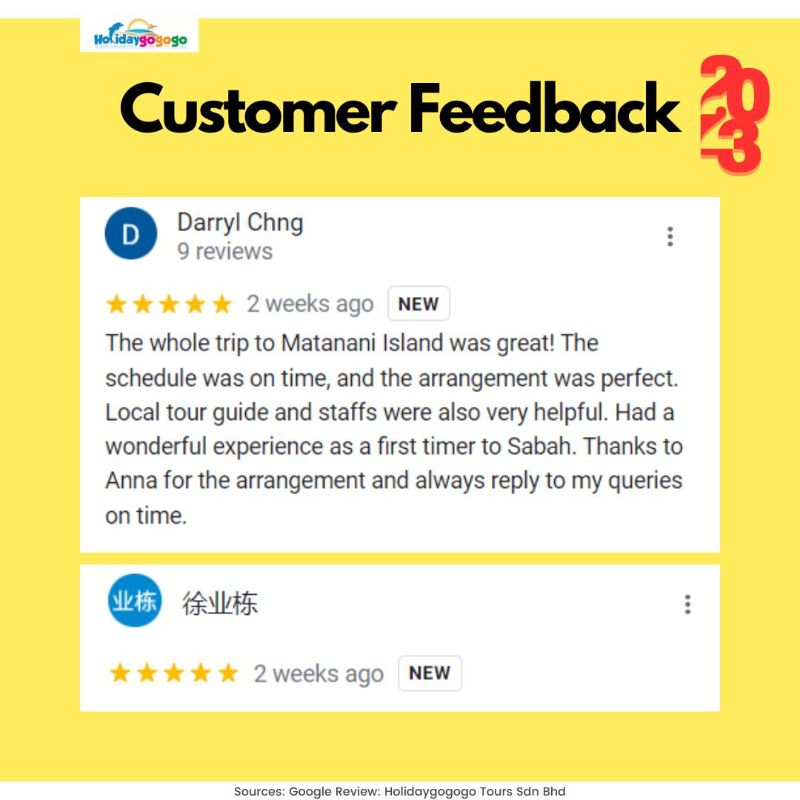 holidaygogogo travel agency review
holidaygogogo travel agency review
holidaygogogo travel agency review
holidaygogogo travel agency review
holidaygogogo travel agency review
holidaygogogo travel agency review
holidaygogogo travel agency review
holidaygogogo travel agency review
holidaygogogo travel agency review
holidaygogogo travel agency review
holidaygogogo travel agency review

---
Whatsapp:
Please WhatsApp us by clicking the WhatsApp Button.
---
Enquiry Form:
---
Related Tours & Packages:
FAQ:
Rawa Island Resort Facilities:
Rawa Island Resort Rooms:
Rawa Island Resort Foods & Beverages:
Rawa Island Resort Activities:
Rawa Island Resort Location & Transportation:
Rawa Island Resort Booking:
Rawa Island Resort General Info:
---
Rating & Review: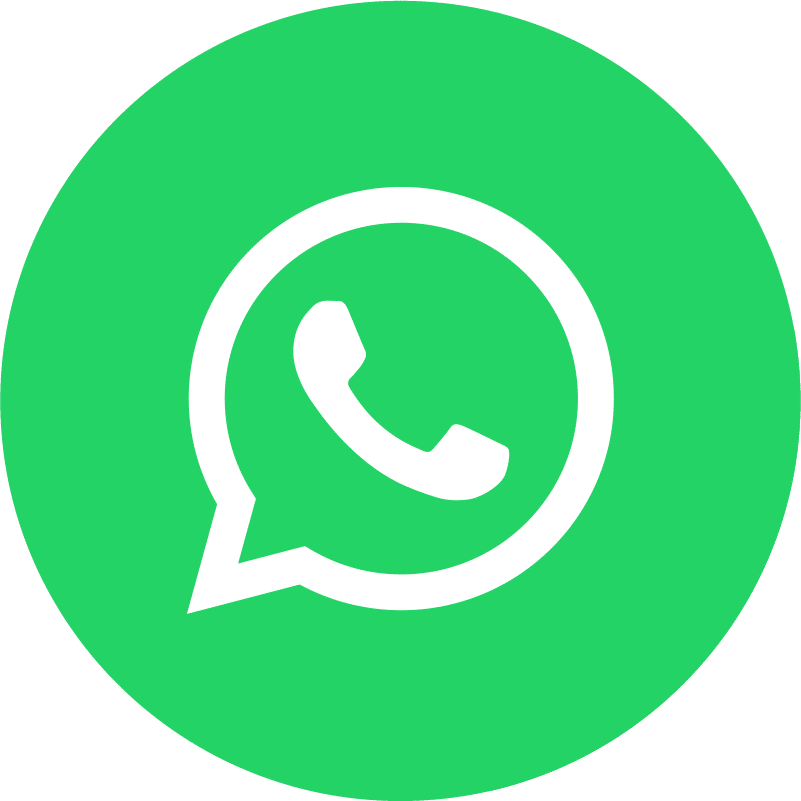 HolidayGoGoGo
Average rating:
9 reviews
Feb 1, 2023
I saw the photos of RAWA Island on the Internet and felt that this place was beautiful and decided to come to this place! The water is very clear like a beautiful paradise. We stayed in a chalet on the beach, it's comfortable with the nice views here. We can spend a few hours on the beach, admiring the sea and feeding the fishes. Those children love to play on the slides near the jetty, while adults enjoy drinks on the beach. If you love the beach and enjoy the tranquility of the island, it is definitely a place worth for visiting. One of the best beaches in Southeast Asia.
Feb 1, 2023
I had a great time at the Rawa Island Resort. My husband and I go for a honeymoon. A beautiful island with mesmerizing seaside and corals. The private beach and villas in Rawa Island Resort are perfect for a romantic getaway for two. We stayed at the beachfront villa, we sleep with the sound of the waves, we can still look at the endless sea view from the balcony in the evening.
Feb 1, 2023
We had a great time at Rawa Island. The Rawa Island Resort is built for families, the beach is very beautiful, the powderly white sand and the blue water. Our room was very basic, but the bed was comfortable, the bathroom was clean and the air conditioning was functioning well. A very good place for vacation with family.
Jan 8, 2020
One of the best island that we have visited, the white sandy beach, lovely customer service, spacious room and crystal clear water. Although the package price is higher than regular package in other island, but it is worth for the experience.
Jan 2, 2020
We came to Rawa Island Resort for holiday with my 2 kids, the environment is very nice and the water is very clear. We dont need to worry about our kids while playing on the beach, the beach is not crowded like other public islands. The room is very nice as we book the beach front room with direct sea view and access to the beach.
Jun 25, 2019
White sandy beaches, a great place to swim, and you can see many type of fish. Restaurant and bar is very nice, room is also very clean. Children will love this place. Jungle trekking is great with a pair of running shoes. The Saturday night barbecue was great.
Feb 15, 2019
If you want a short holiday, but not far from Singapore, we recommend going to Pulau Rawa. This place is very clean. By speed boat from Mersing, the ride time will not be too long. The time of the boat depends on the tides. If you love diving, try Orca Scuba diving. The staff is very friendly and has done a good job preparing for us. It is close to the beach and you can see amazing corals and fish. We even saw a turtle. Climb up the hill to see the South China Sea. Spectacular sea views. The bad side is mosquitoes. They are small and stink. Ouch!
Feb 1, 2019
We recently went to Rawa. We live in the rather expensive Rawa Island Resort. There is another accommodation next to this resort. However, the beautiful slide into the sea belongs to the Rawa Island Resort. The beach is beautiful and offers plenty of relaxing places along the beach. You can order some drinks, relax by the beach, and enjoy the beautiful atmosphere and beautiful scenery. Rooms can be beachfront, beachfront or hillside. The beachfront is great and you can walk straight from the room to the beach. You can take a walk around this island. Some boardwalks are great and offer excellent shooting areas. You will pass the cactus garden along the way. The dive center is located at the northern end of the island which is relatively expensive compared to other dive sites on other islands. During our dive, visibility was poor and we couldn't see many marine lives. The resort is a great place to relax in the family, and you will enjoy the wonderful atmosphere when you get along with friends.