Imagine yourself on paradise where the waters, clear as crystal sparkle under the steamy sun. The melodious, soft tropical breeze carries your stresses and daily routine strains far, far away through the waving palm trees. Imagine waking up being greeted by a hot cup of Italian gourmet coffee on the front porch of your beach bungalow and ending the night with a cosmopolitan at the bar over seeing the beautiful island, Rawa Island.
Rawa Island Resort (formerly known as Rawa Safari Resort). This exclusive and Eco-friendly resort is located just off the coast of Mersing, Johor in tropical Malaysia. The journey towards the island takes about 30 minutes by boat and the ride to the island can be exhilarating and anticipating. Rawa Island Resort is the ideal location of beauty and a fabulous place to bring your loved ones and children to spend some quality time.
The resort is not only known for it's tropical beauty surrounding it but also it's exclusive beach bungalows and chalets facing the sea for the guests to enjoy the relaxing breeze and view of the island. Rawa Island Resort also has a restaurant that provides a 5 star service the resort's guests deserve; from it's various cuisines like Local, Chinese and Western catering to every taste buds. And what is an island without fresh seafood and sizzling barbecue dinners on beautiful Saturdays.  To make your holiday dinners end with a fantastic touch, you can either head to the snooker and pool room or the karaoke room to sing your hearts out.
Looking out at the clear waters of the South China Sea, one cannot resist the temptation of being under waters with the tropical fish and beautiful marine life of Rawa Island. But fret not if you have arrived upon the heavenly island unequipped as the ever ready Aqua Shop has all the equipment you would need for snorkeling and diving activities. As for the extra adventurous folks, canoeing and windsurfing will definitely have to be on your itinerary. If you are lucky, you might get to catch a glimpse at majestic dolphins making their path to their next mysterious destination.
Rawa Island Resort is truly a magnificent resort on an island with tranquility and peace. Once you have stepped into Rawa Island, there is definitely no turning back as the magic of the island resort sets a new and adventurous path for you.
---
Gallery: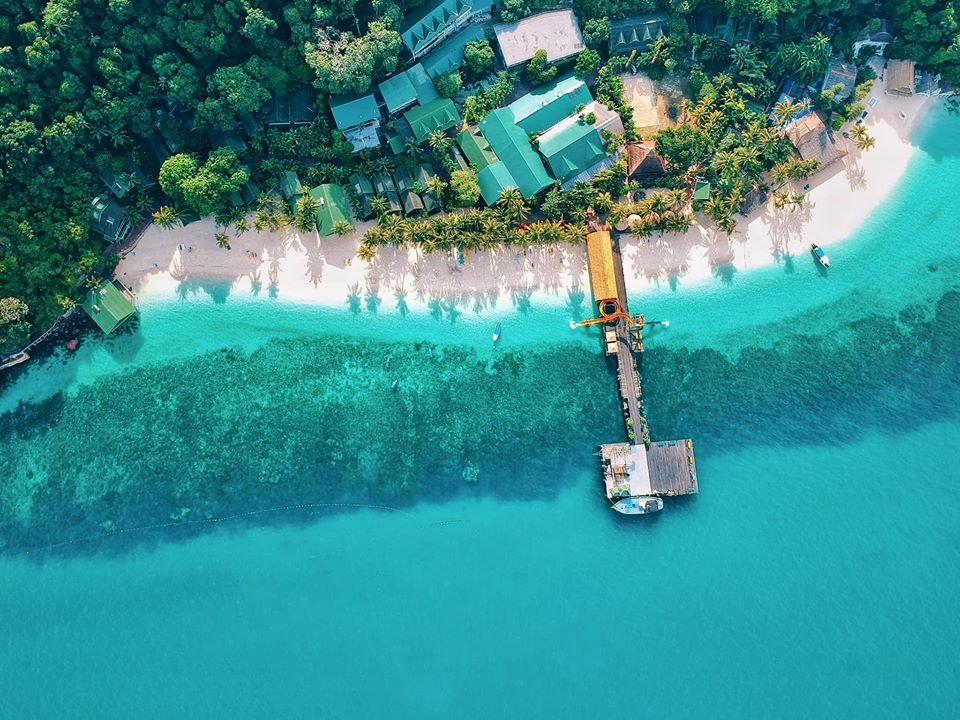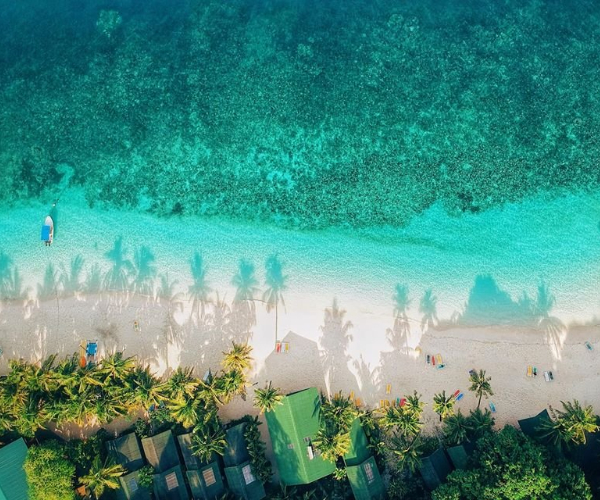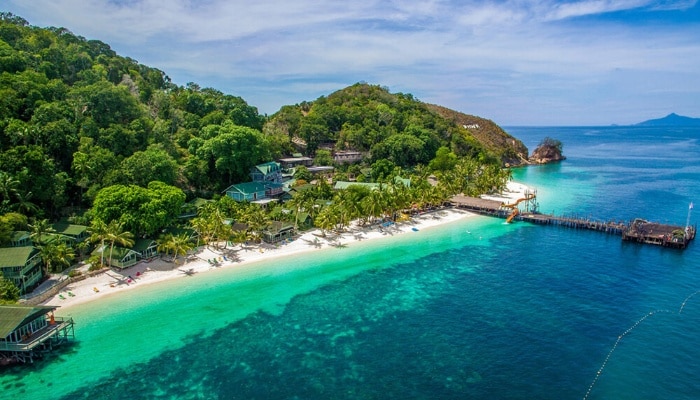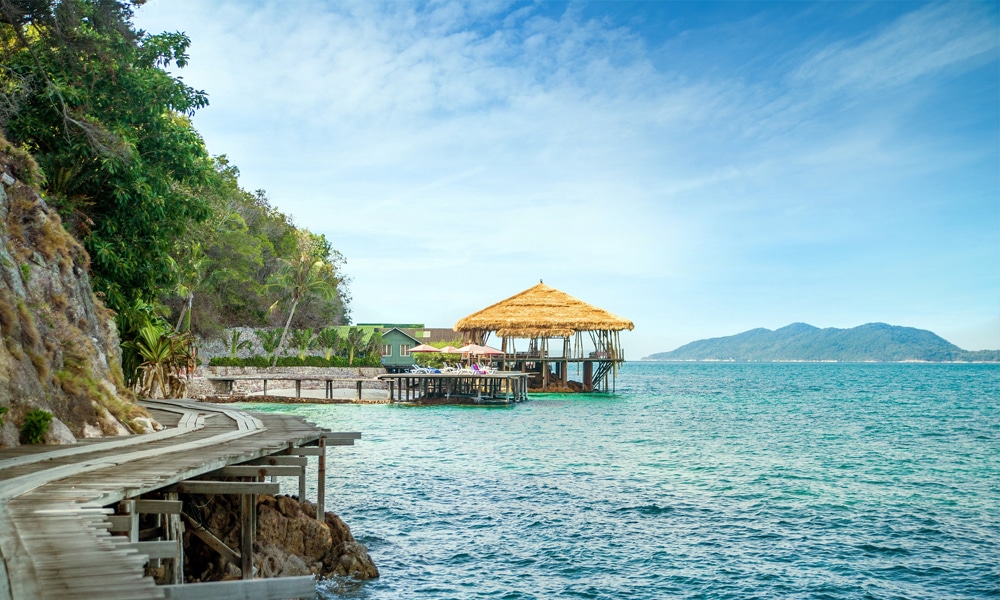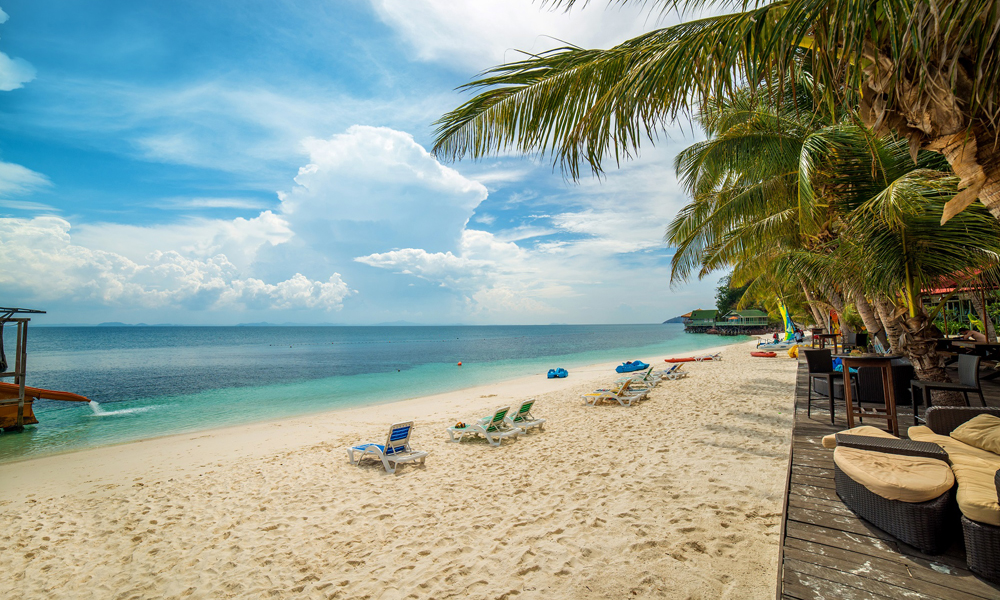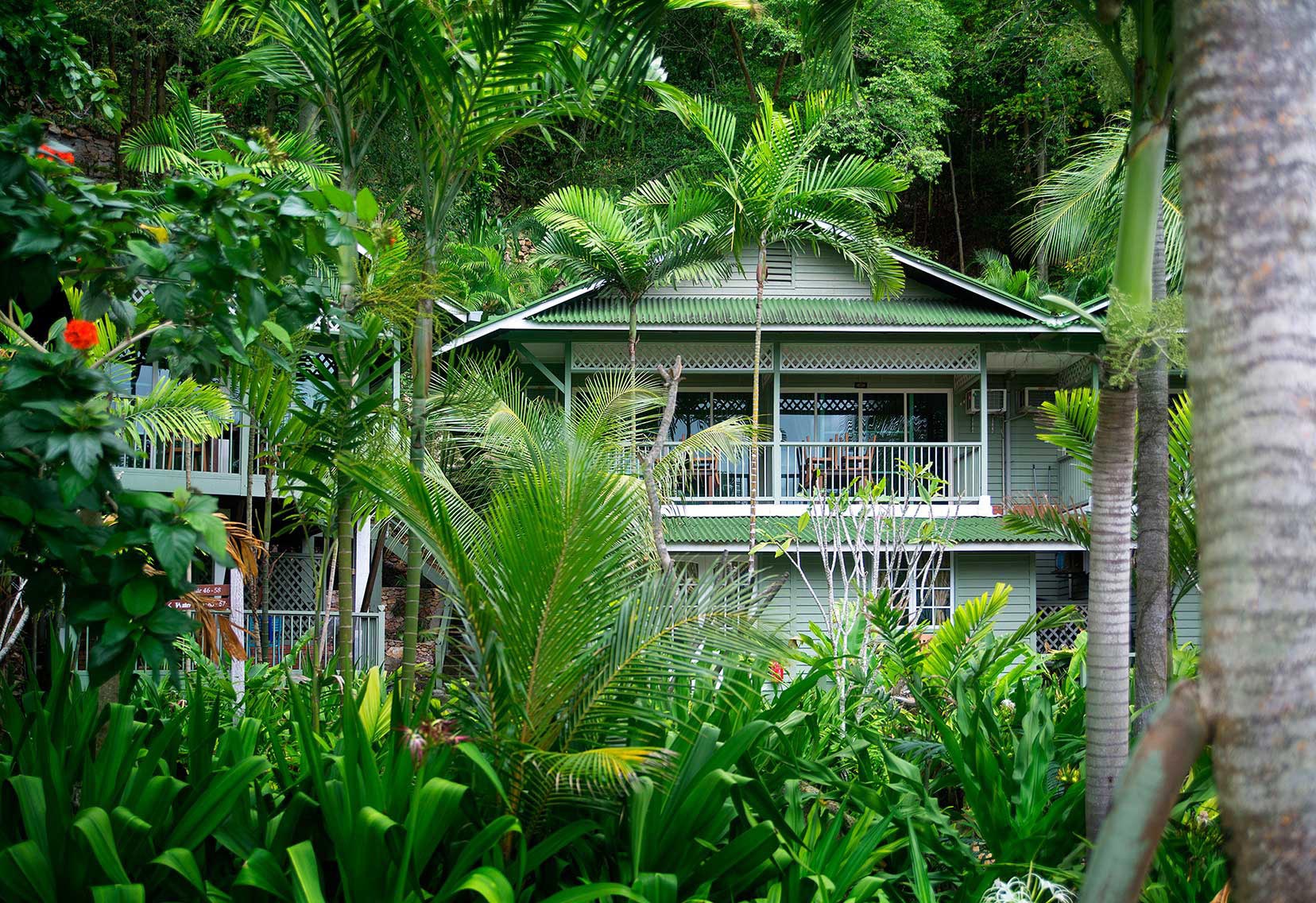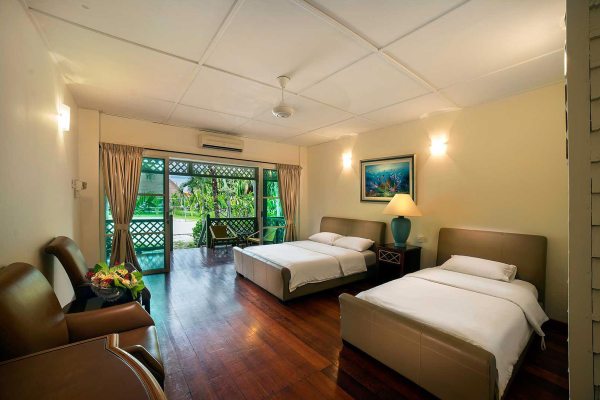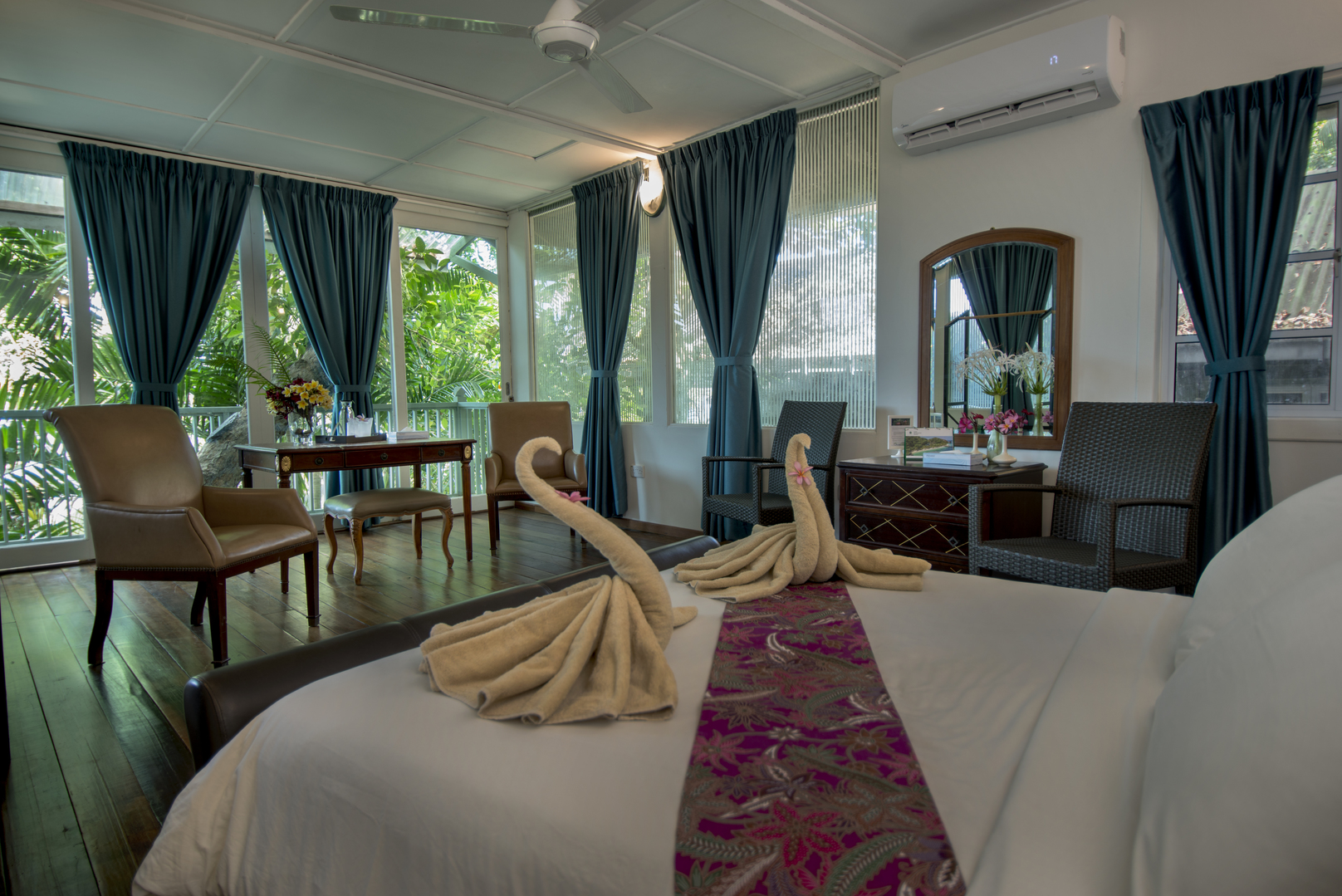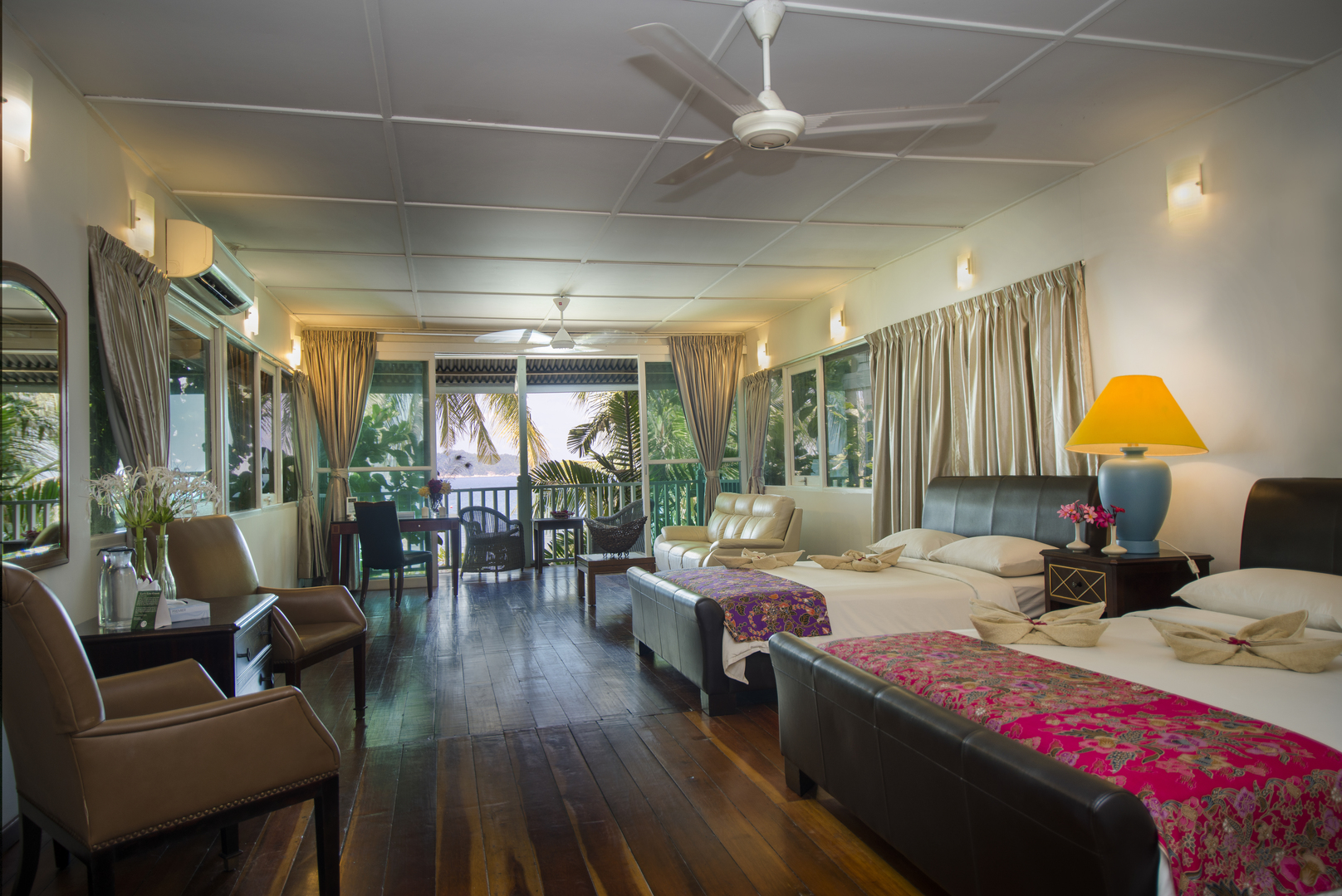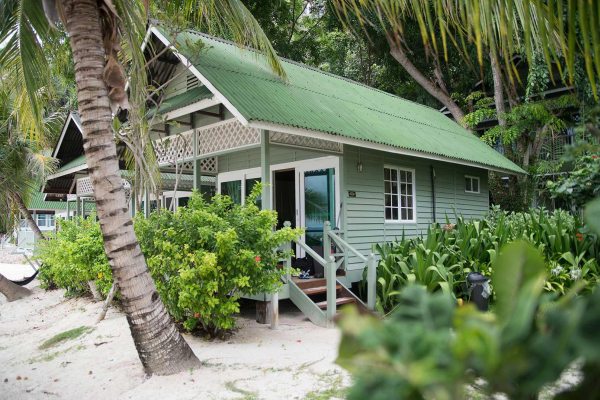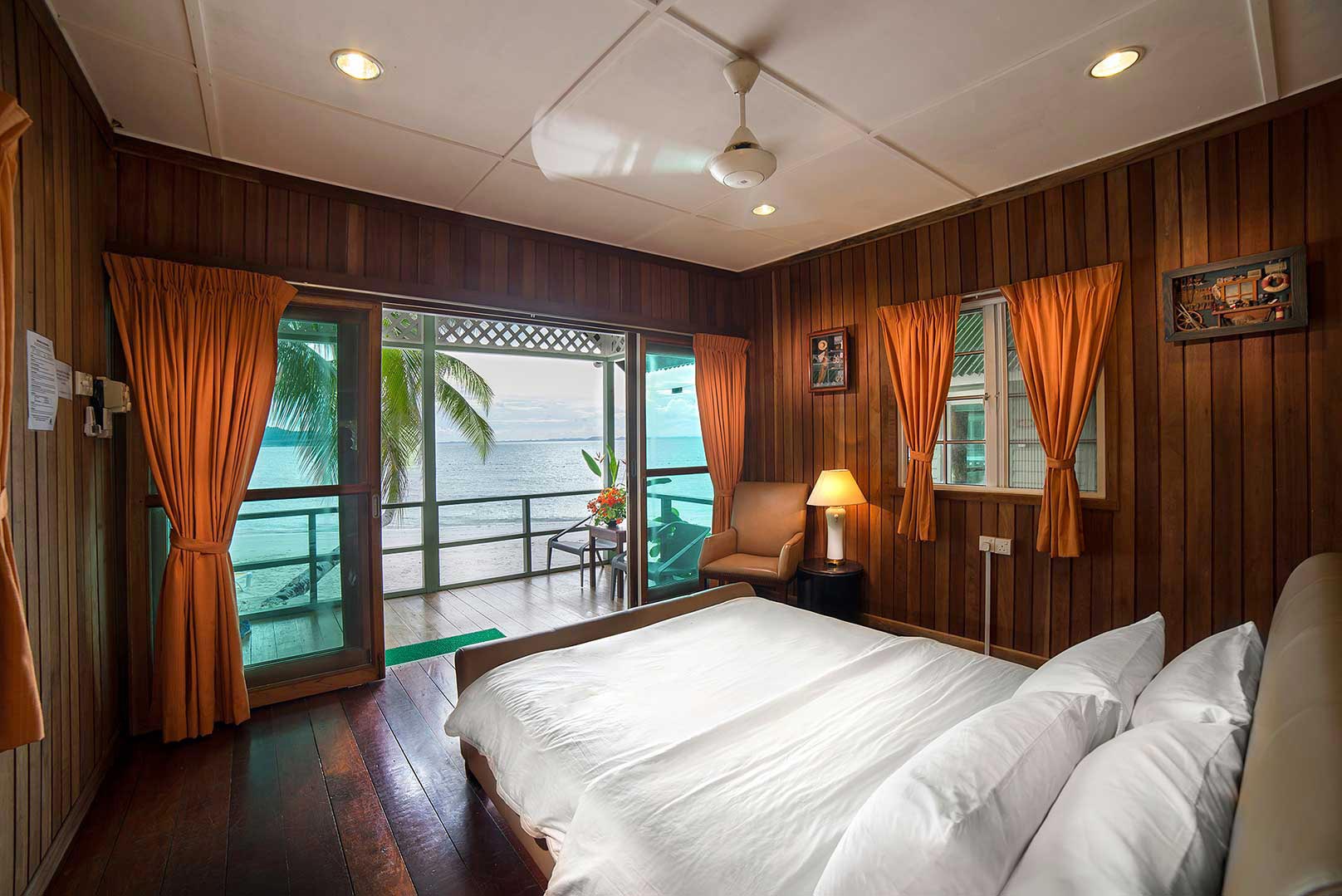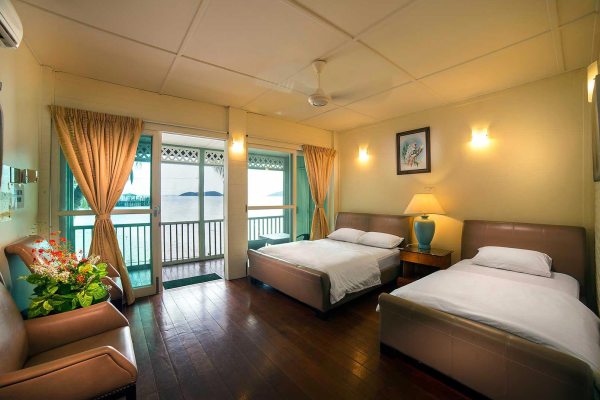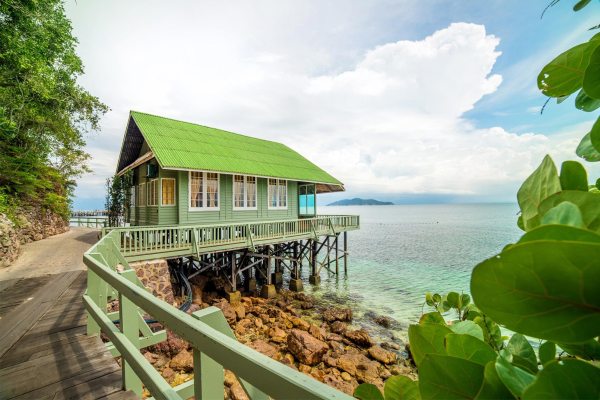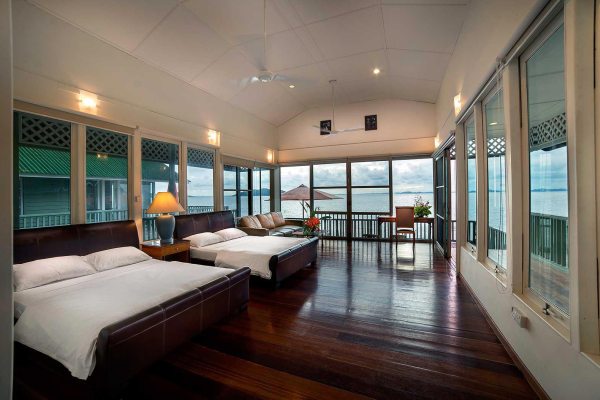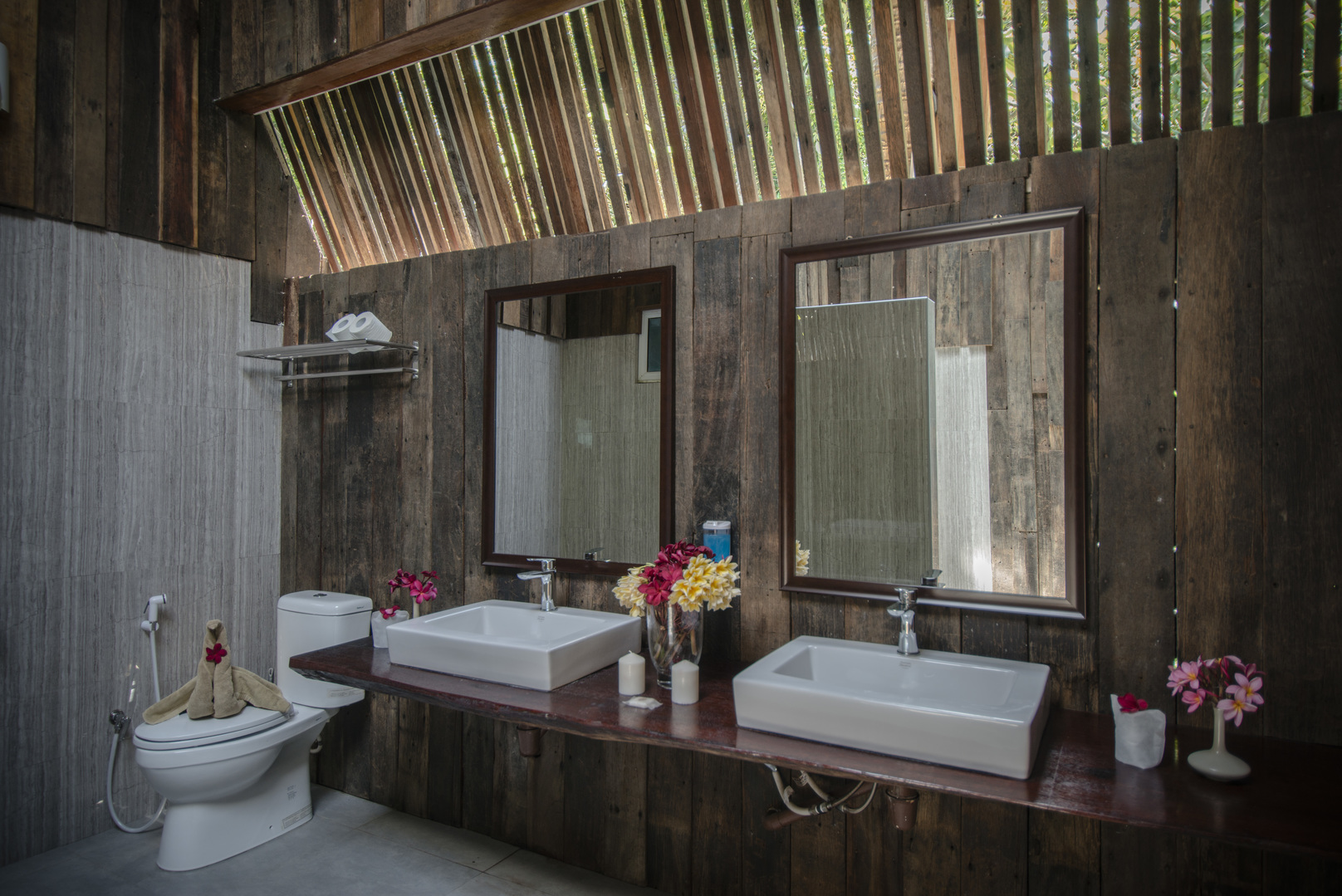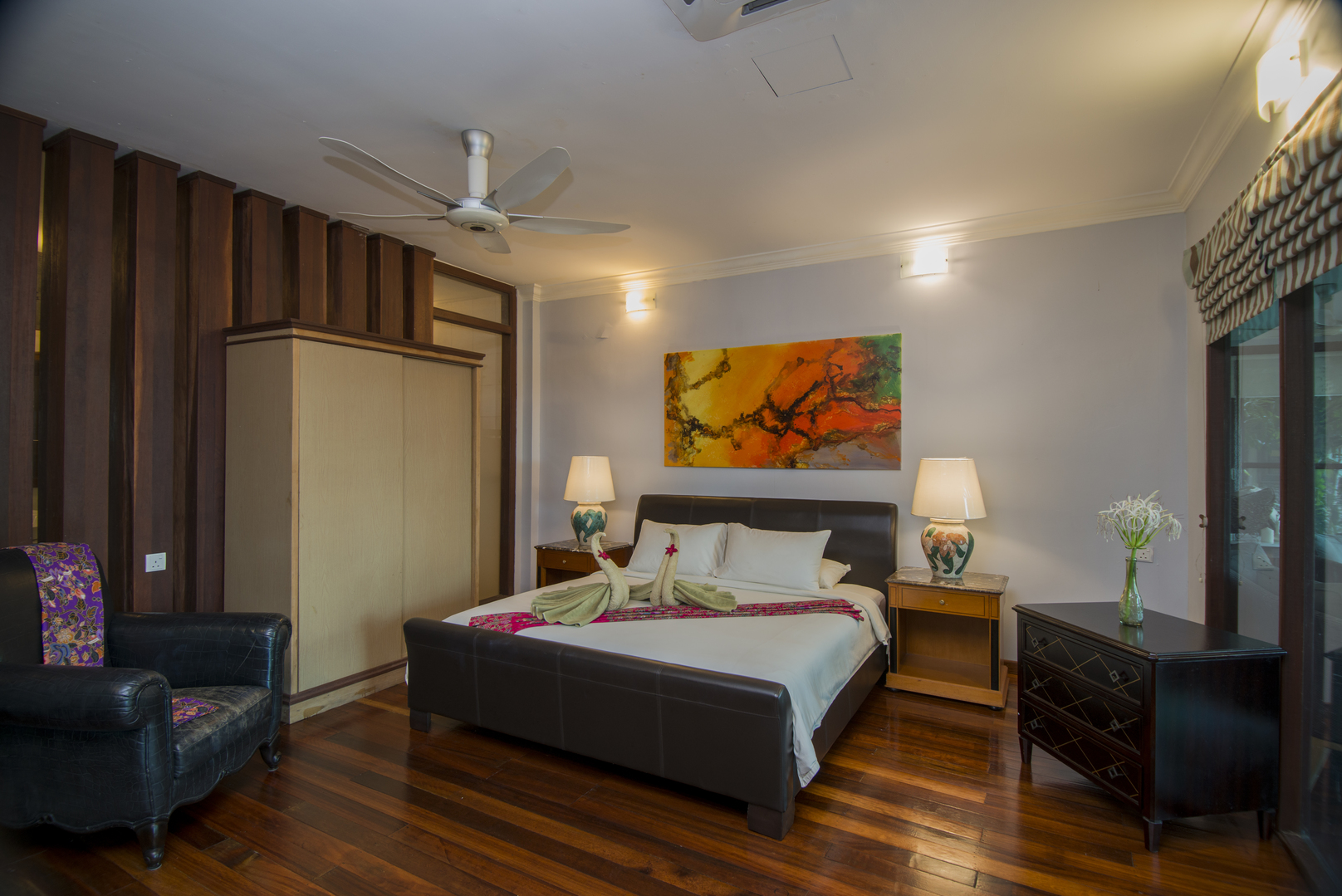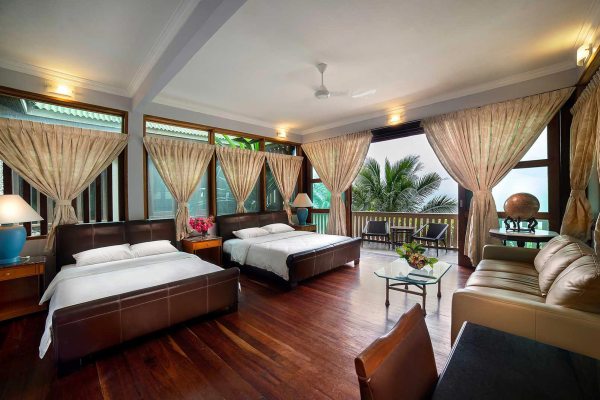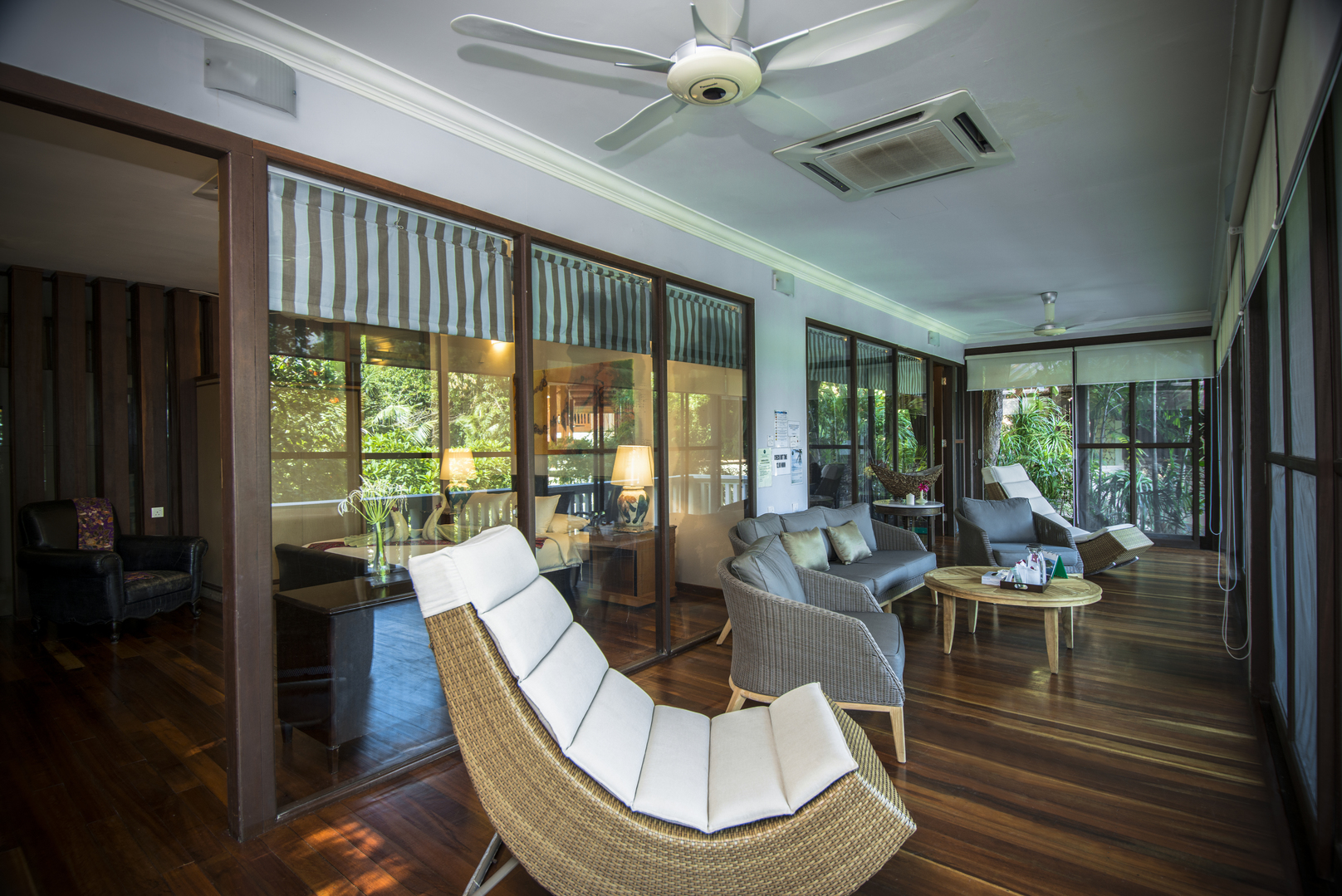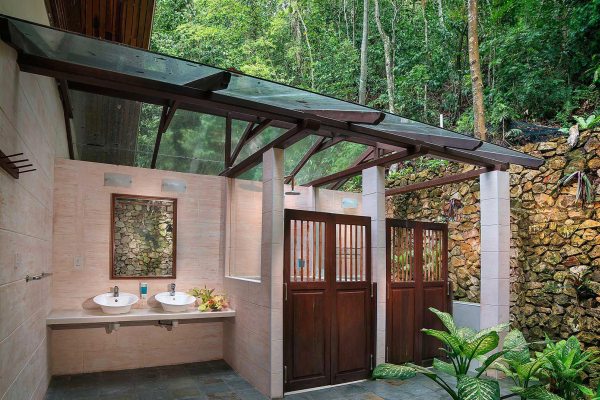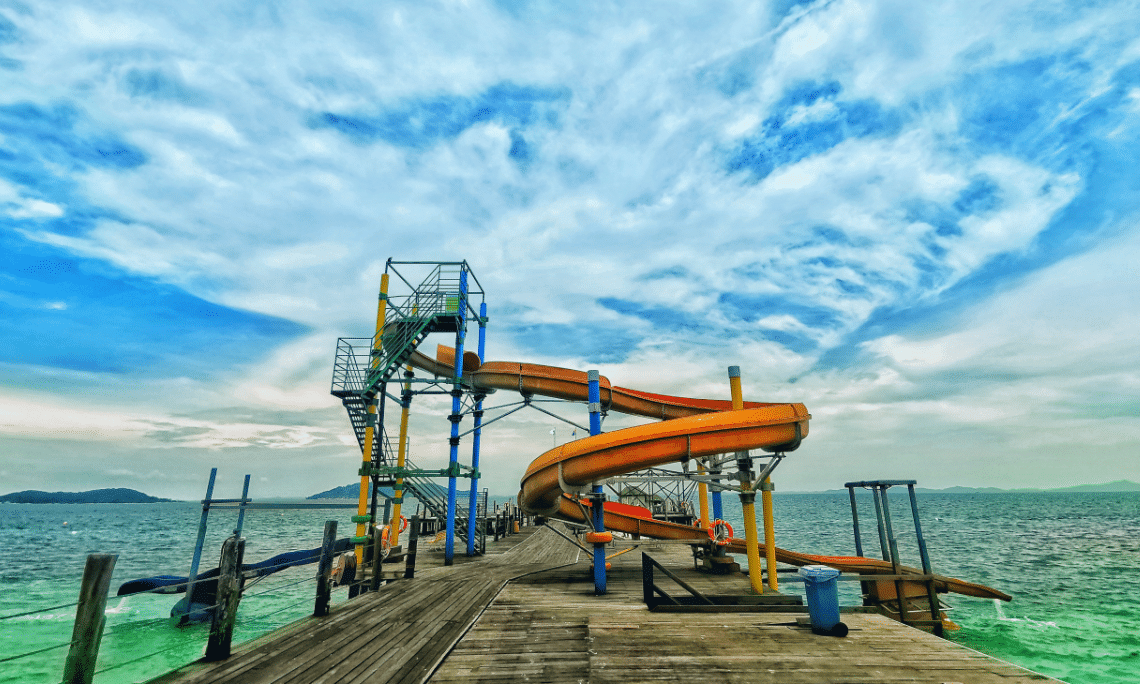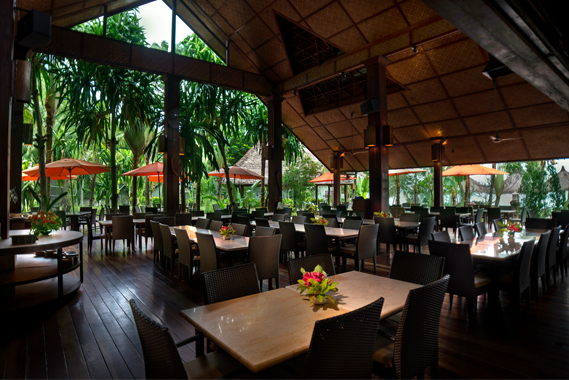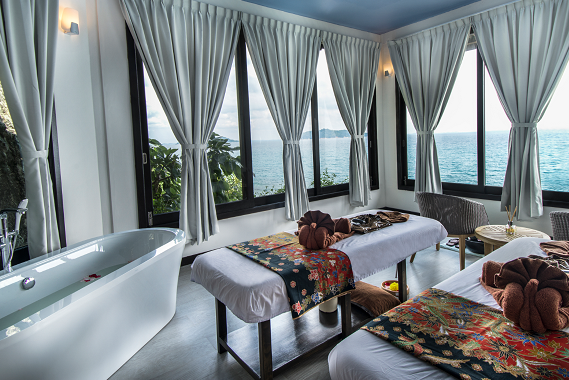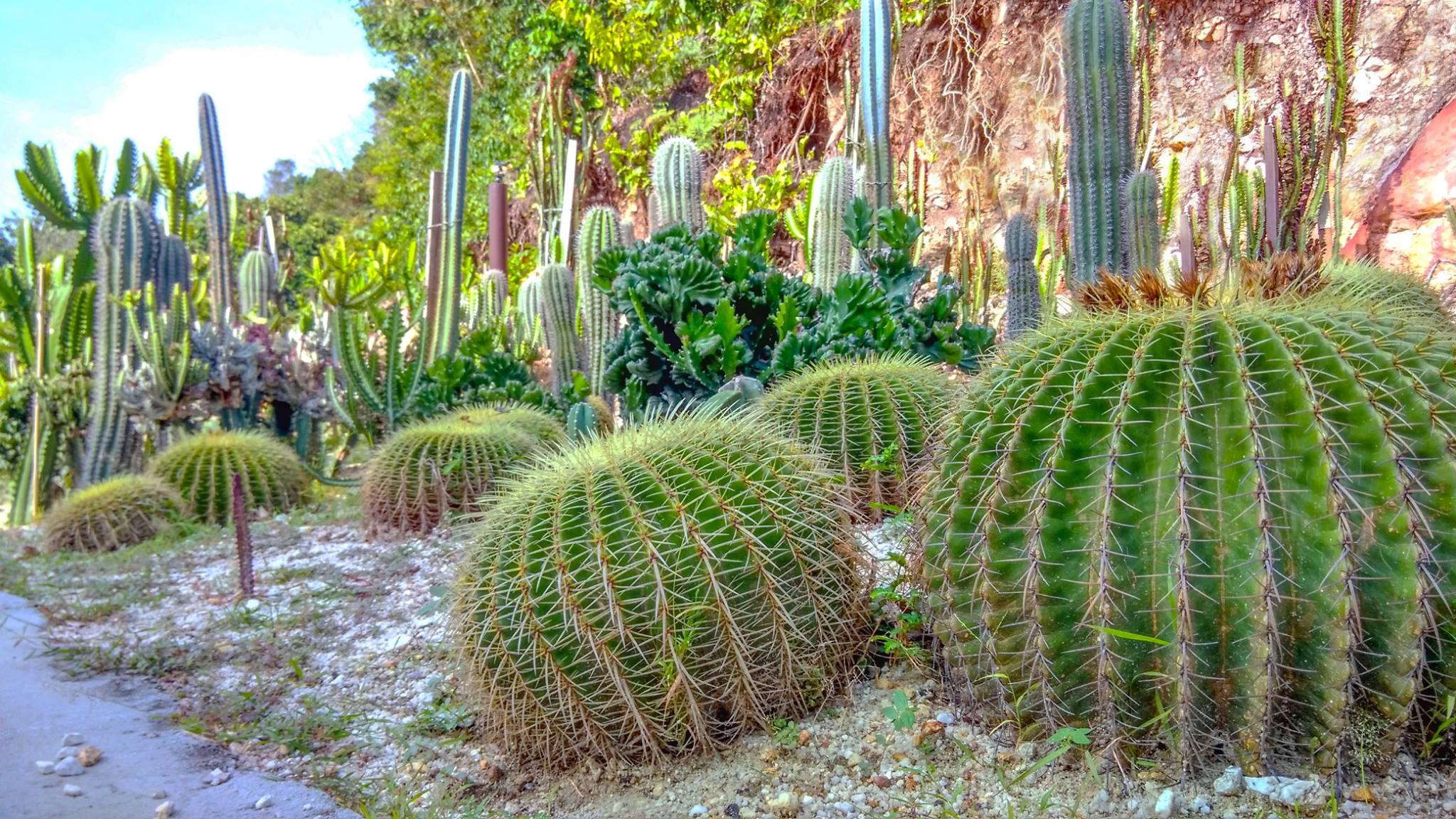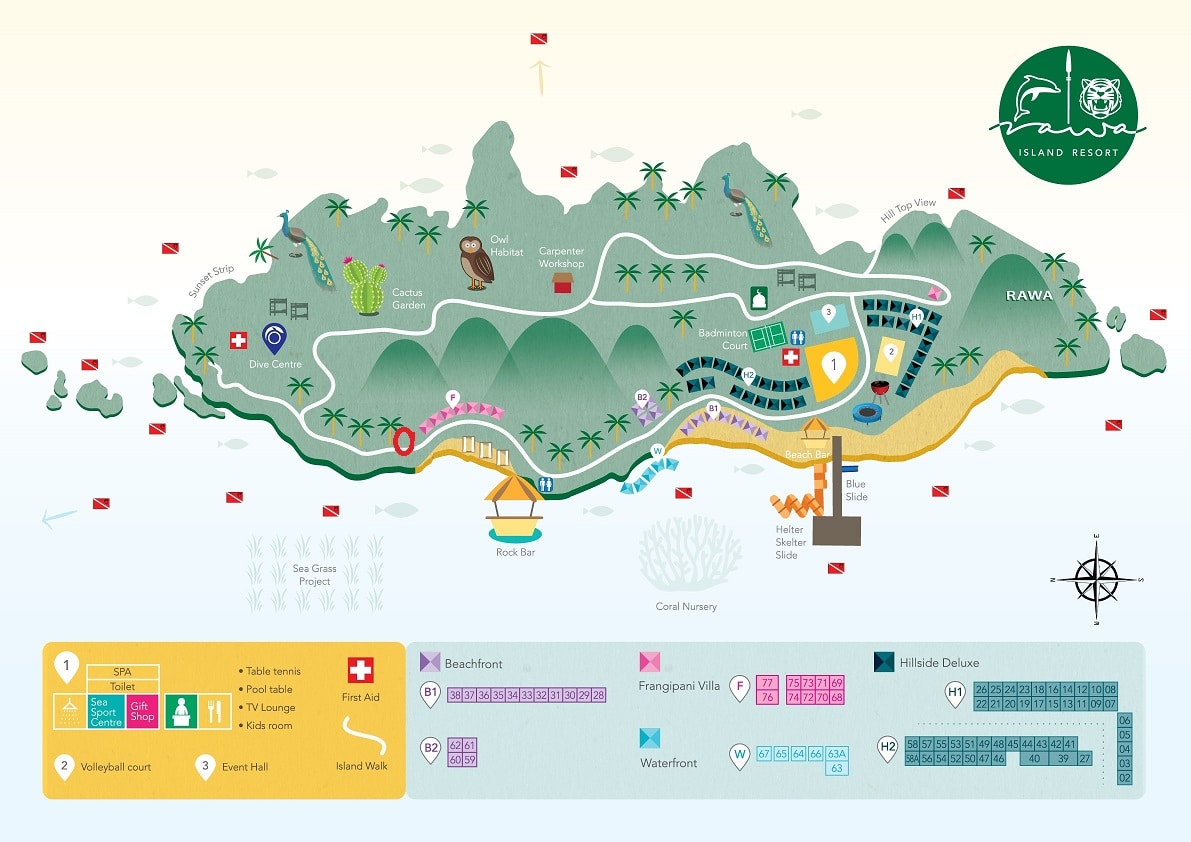 Hillside Deluxe (1 Single + 1 Double)
Hillside Deluxe (1 Double Bed)
Hillside Deluxe (2 Double Bed)
Beach Front Chalet Exterior
Beach Front Chalet (1 Double Bed)
Beach Front Chalet (1 Single + 1 Double)
Waterfront Bungalow Exterior
Waterfront Bungalow Bathroom
Frangipani Villa (1 Double Bed)
Frangipani Villa (2 Double Bed)
Frangipani Villa Living Room
Frangipani Villa Bathroom

All the photos shown are for reference purpose only, there may be different design/decoration/setup on actual unit.
---
Facilities:
Rawa Restaurant
Diving Centre
Spa
Meeting Room
The facilities listed above may not be available due to changes made by the respective hotel/resort owner from time to time. Please check with our customer service to get the latest list of resort facilities.
---
Room Type:
| | |
| --- | --- |
| Room Type | Bedding |
| Hillside Deluxe | Twin, Triple or Quad |
| Beachfront Chalet | Twin, Triple or Quad |
| Waterfront Bungalow | Twin, Triple, Quad or up to 8 sharing |
| Frangipani Villa | Twin, Triple, Quad or up to 8 sharing |
Bedding arrangement is subject to availability during check in.
---
Introductory Video:
---
Related Tours & Packages:
---
Whatsapp:
Please WhatsApp us by clicking the WhatsApp Button.
---
Enquiry Email:
---
Reviews: