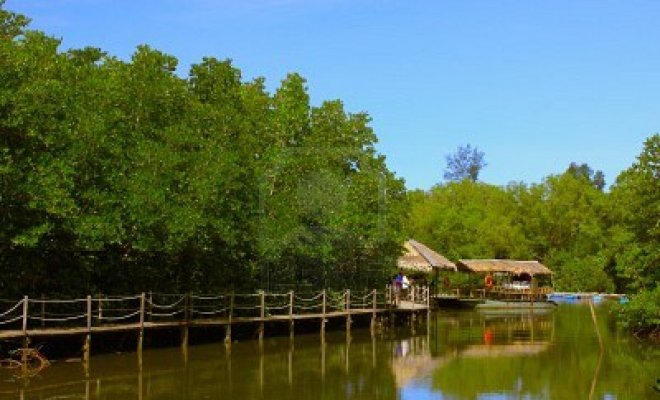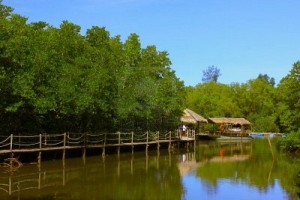 If you are looking for somewhere which offers adventure and a lot of outdoor activities, Sabah is truly a wonderful place to visit. It is not only a place which is not as hectic as big cities such as Kuala Lumpur , it is also easy on the pocket. Sabah has many interesting resorts and clubs situated along its beach coastal line, and there are many to choose from.
Holiday Destination
One such holiday destination is Borneo KellyBays, situated near the sleepy town of Laya-laya, Tuaran. It is about 40 minutes drive from Kota Kinabalu, Sabah. This holiday treat is truly a jewel in hiding as even some local Sabahans have not even heard about it, as it is hidden within a mangrove forest with 8km long beach, which overlooks the tranquil South China Sea. In order to get there, visitors will be ferried across the mangrove swamp at their own private jetty, and they will be able to get a first-hand experience of insects creaking during this ferry ride. It is also a unique experience for visitors as they will get to experience the mysterious swamp atmosphere and also the sun and sand of the beach area.
Activities
Borneo KellyBays is ideal for those looking for nature fun, and it is great for families and also company team building activities. Adventure lovers will enjoy activities such as riding on the beach buggies provided, camping, volleyball, horse riding, jungle trekking, banana boat rides, and various other nature conservation programs. These include crab catching, fishing, and even oyster farming. You can even eat your own freshly caught oyster!
After a long day full of adrenaline pumping activities, cool down by opting for a massage, and it is aptly called a "jungle massage" as you will be surrounded by the tropical jungle whilst your worries and tight knots are being kneaded away. Also choose to view a cooking demonstration which is provided by their in house chef, and be hands-on too, which would mean you will get a chance to cook yourself.
There is also a stage provided for any in house activities or for those who have come on team building programs or company trips. Wind down at night with a campfire party by the beach, and enjoy the soothing sounds of the ocean waves as you enjoy the company of those dearest to you. In conclusion, Borneo KellyBays is truly a place for everyone and anything; families, business trips, schools, corporate outings, and just about everything else.
Recommended Area to Stay in Sabah:
Kota Kinabalu
From city's heritage exploration to islands escape, accommodation option in KK is countless.
Mount Kinabalu
For visitors looking to discover mother nature and access to the highest mountain in South East Asia.
Semporna
Gateway to the islands paradise (Mabul Island, Sipadan Island, Kapalai Island and more!).