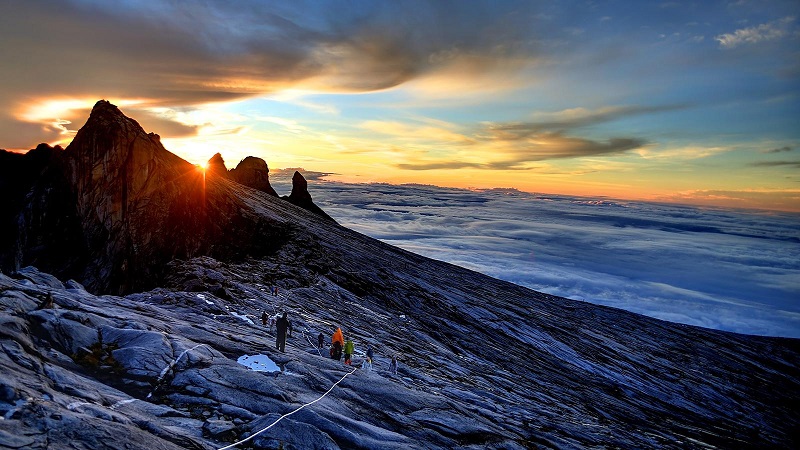 Sabah is a very beautiful state in Malaysia located on the northern portion of the Borneo Island. Sabah is the second biggest state from the 13 states of Malaysia situated nearby to Sarawak, Labuan, Brunei and the Kalimantan of Indonesia.
The people of Sabah are known as Sabahans, you will be amazed with how you will be treated with their unique hospitality apart from the fantastic places to see and things that you can do here. The unique tradition and culture of Sabah is something that you should not miss if you are looking for a sweet memory in this great place.
The average temperature in lowlands is around 30 degree C and about 21 degree C at the highlands. Examples of lowlands area are Kota Kinabalu, Sandakan, Tawau and Kudat. Whereby Ranau, Kundasang and Tambunan are located at the highlands area. Mount Kinabalu has its own climate and the temperature can be at minus level at the height of 3500 meters or above.
Eco-tourism is the main contributor to the growth of Sabah's economy. With millions of visitors visiting Sabah, it is expected that the number will continue to grow following aggressive promotion programs by the local tourism board. There are 6 national parks in Sabah in which the Kinabalu National Park was listed as a UNESCO World Heritage Site in the year 2000. Gunung Mulu National Park in Sarawak is the 2nd UNESCO World Heritage Site located within the Borneo Island.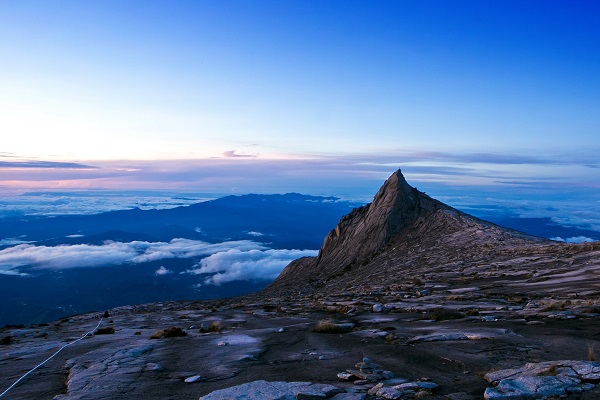 Mount Kinabalu
For the Adventurous Travelers
Sabah is a paradise for nature enthusiasts, the state offers diversified of nature-related activities such as diving, snorkeling, mountain climbing, jungle trekking and wildlife discovering. Adventurous tourists can look for adrenaline-pumping activities like parasailing, kayaking and white water rafting at Padas River and Kiulu River. For tourists who love slower pace activity, golfing can be a good experience in Sabah's spectacular natural terrain. If you wish to explore more about the Sabahan culture, check out the Tamu Markets that are held weekly in various places. You also can't miss one of the world most favorite diving island – the Sipadan Island, the highest mountain in SEA – the Mount Kinabalu and the world biggest flower – the Rafflesia during your vacation in Sabah.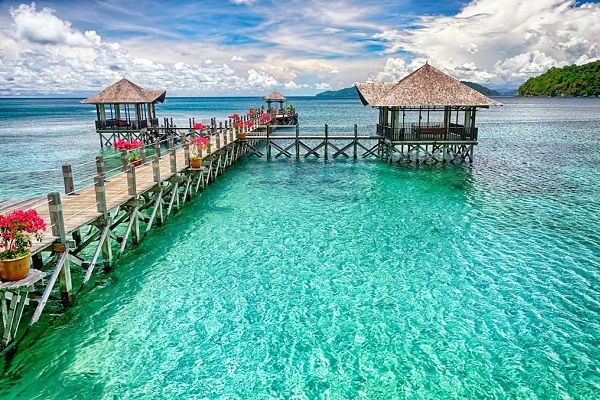 Sipadan Island
Diversified of Activities for all Types of Travelers
There are many tourist spots in Sabah, by visiting Sabah, you will be able to:
– Dive into one of the Asia most beautiful diving spots, Sipadan Island, Mabul Island, Kapalai Island, Mataking Island and Dinawan Island.
– Explore the unique flora and fauna at Crocker Range Park, Kinabalu Park, Kipandi Butterfly Park, Lok Kawi Wildlife Park and many more!
– Visit the historical tourist spots like Kampung Bavanggazo, Linangkit Cultural Village and Mat Salleh Memorial.
– Visit the greens and have a round of golf in Shan-Shui Golf & Country Club, Sutera Harbour Golf & Country Club, Sabah Golf & Country Club, Mount Kinabalu Golf Club, Dalit Bay Golf & Country Club, Kudat Golf Club, Nexus Golf Resort and Borneo Golf & Country Club Beaufort.
– Refresh and unwind at South Sea Sanctuary Day Spa, The Spa at Dalit Bay, Jari Jari for Body & Mind Relaxation Spa, Mandara Spa, CHI Spa, Bunga Raya Island Resort & Spa, Nexus Resort and Spa Karambunai, Hakod Oasis Spa, Ka'andaman Traditional Healing Garden and Ka'andaman Spa Mabul.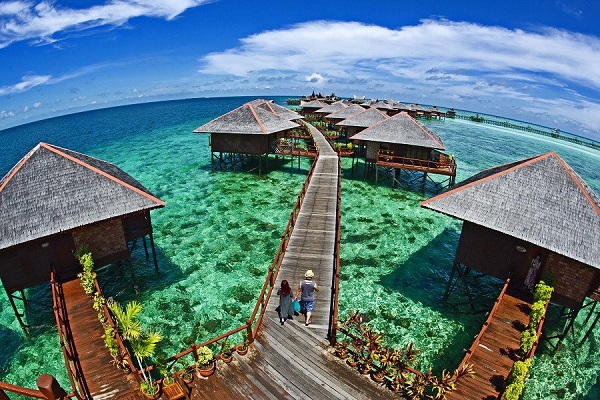 Mabul Island
---
Explore Sabah
---
Sabah Travel Guide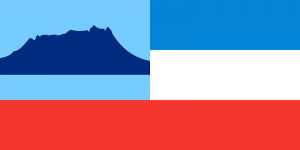 Flag of Sabah
---
Recommended Hotels in Sabah
---