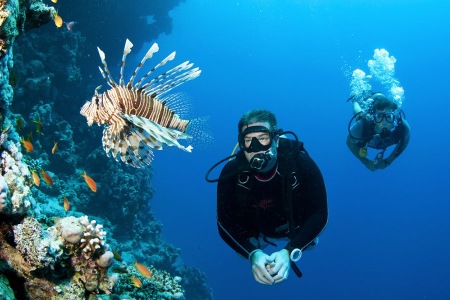 A tropical country filled with plenty of beautiful shorelines and spectacular underwater marine life, Malaysia is one of the best countries in Asia for an island vacation. No doubt, with diversified of things to do and see in the many islands across Malaysia, diving is the best activity to explore more about the underwater world. Once being part of the top 10 islands in the world, Tioman Island (or Pulau Tioman) and the surrounding islets homes to plentiful of dives sites perfect for both the novice and experienced divers.
Dive Sites in Tioman
Diving in Tioman not only allow you to experience the excitement being underwater, but also allow you to see numerous types of beautiful hard and soft corals and countless fish species. Known as the most popular dive site in Tioman Island, Renggis Island located in front of the Berjaya Resort is famous with its beautiful hard coral formations, black-tip reef sharks and green turtles wandering around the island. The depth of this dive site is around 5-15m, not only perfect for diving but also ideal for snorkelling.
Malang Rock is another popular diving spot in Tioman. Located at about 25 minutes boat ride from Salang Village, this spot home to diversified of fish species that include yellow-spotted stingray, triggerfish, schools of barracuda, moon wrasse, lionfish and nudibranch. For the newbie diver, Salang Bay is the perfect spot for diving in Tioman. With the 2 easy to get to reefs on either side of the jetty, divers can easily spot clownfish, hawksbill turtles and schools of Bumphead Parrotfish.
If you are visiting Tioman with someone who is not a diver but wish to explore the beautiful marine creatures here, Pulau Tioman Marine Park is the perfect place to go. With plenty of soft corals and thousands of tiny fish species, this marine park is a perfect place for diving, snorkelling as well as swimming. If water activity is not your type, you can also just lay back and relax on the tranquil beaches found within the park.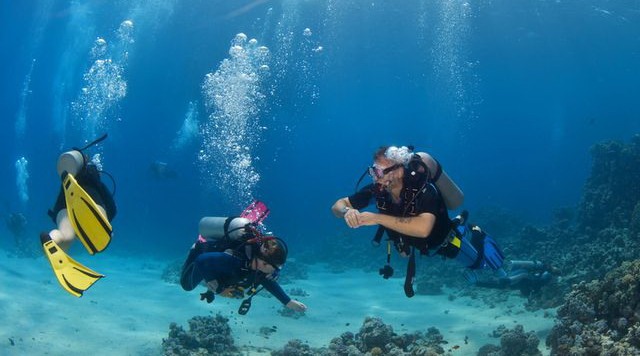 World War Wrecks Dives
Most are aware of Tioman's blue sea with some of the clearest waters in the world. What is NOT common knowledge, however, is the fact the waters around Tioman are peppered with stunning wrecks, some even dating back to the world war. These range from ancient ship skeletons to pirate world war cruisers, Dutch submarines. minesweepers, destroyers and fishing boats These wrecks are prime locations to spot thriving wildlife. They contain innumerable species of marine flora and fauna that can make most divers' jaws drop.
Wreck diving is a more advanced stage of diving that requires good technical ability, and usually requires divers to possess an Advanced Open Water certificate. Adventure seekers will be well rewarded and will get the full thrilling experience of diving in Tioman while admiring its gorgeous wildlife via wreck diving.
Where to Find Diving Gear?
No diving gear? No problem. There are a lot of dive shops and dive centres within the island are more than willing to assist you. You can either rent the diving equipment or buy it if you prefer to keep them for future dives. Diving equipment rental is affordable on the island, some dive shops will even offer you with additional service by serving you as a diving guide or arrange a diving tour for you if you prefer a hassle-free diving trip on the island.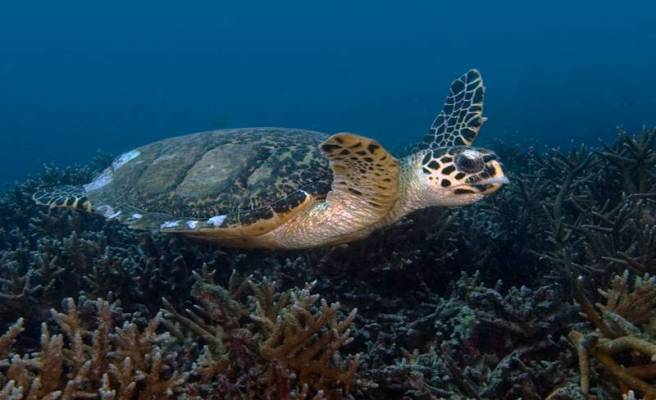 Best Time to Dive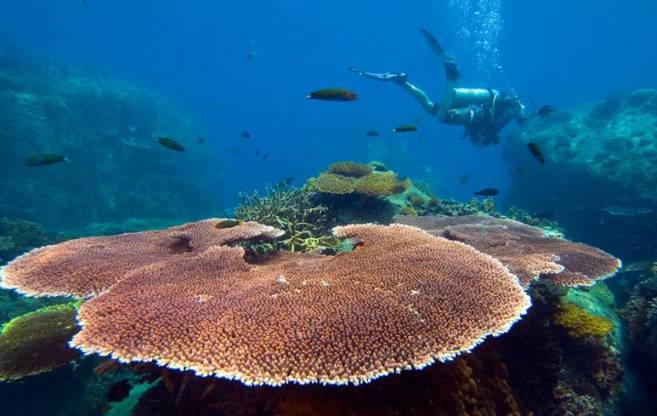 Diving in Tioman can be done almost all year round, except for the Monsoon season falls between November and February each year. During this season, most of the resorts in Tioman will stop operation where some will still operate with a reduced room rate.
During the off Monsoon season, the island can get quite full in most of the time with the majority of the tourists from Malaysia and Singapore. Most tourists will also visit the island during the weekend thanks to the easy access either by sea or by air. If you are planning for a diving trip to Tioman, it is always best to book your tour or resort in advanced.