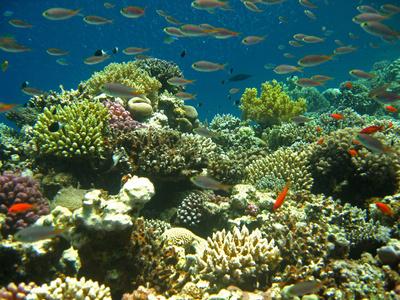 With diverse marine life nestled within its healthy corals, snorkeling in Tioman is one of the must-do activities while having a vacation on the island. Snorkeling tours are available and provided by most resorts on the island. In fact, it is very unlikely that you will leave the island without having a snorkeling trip or diving trip to experience the beautiful underwater landscape in Tioman.
Where to Snorkel in Tioman
There are many snorkeling spots available on the island and most of these can be accessed from local villages. With the convenience in grabbing fins and mask from the many local dive shops, you can actually dive into the water whenever you like. However, if you are looking for a snorkeling tour that allow you to experience and see more about the underwater marine life here, hire a boat and the boatman will bring you to a more secluded spot for an exciting snorkeling trip.
Coral Island
The unpopulated Coral Island (also known as Pulau Tulai) is a popular snorkelling spot for visitors to Tioman.
The island is known for its thriving corals and mesmerizing deep-water coral viewing (no surprise there!) for snorkel enthusiasts. The waters around the island are teeming with marine life, making it a hot spot as well for divers. You won't have to plan for it as most resort packages or tour operators will include this in their itinerary. Large schools of fish weave their way through the thriving corals, smaller groups move together peacefully. Coral Island offers visitors the chance to immerse themselves in a thriving marine environment and be one with the fishes.
The island is only a 10-15 minute boatride away from Tioman. Boats leave from Kampung Tekek Jetty, so if you are coming from any other part of the island, you'd have to plan extra for a taxi boat or a 4×4 car transport to get to the village.
Renggis Island
Renggis Island lies off the beach of Berjaya Tioman Resort and features coral polyps that attach to the rocks below the water to form the most colourful coral gardens in all of Tioman. This is a wonderful spot to swim among live corals and parades of colourful fish.
Some further good news, Renggis Island's corals have come back tremendously in the last 3 years, mainly due to dropping water temperatures. The Covid-19 situation starting in March 2020 (nation-wide lockdown which prevented tourists from visiting) has also done wonders to heal the marine life and restart its ecosystem. Today, it is not uncommon to spot turtles. baby sharks, countless fish and some rare clams if you look closely.
The waters around Renggis Island offer easy snorkel opportunities in Tioman as the currents are not strong here. Keep in mind to not go too near the rocks due to the presence of sea urchins on the seafloor as you get closer to the shore. The rocks also contain sharp edges that may hurt.
Monkey Bay
Monkey bay is a common stop for most trekkers coming from Salang. There is a popular 40-minute trail that will bring you through thick forests. As a end-of-the-line reward, Monkey Bay doesn't disappoint.
For visitors who prefer to stretch their leg on a tranquil beach after the snorkeling trip, this beach is perfect. A terrific gem nestled within an emerald bay, Monkey Bay contains excellent sweeping vistas as well as crystal-clear waters for some casual snorkelling and swimming.
If you are joining a snorkeling trip, this is the place where most tour operators will bring you to. You can spot blue-spotted rays and colourful fish of all kinds. We recommend you to swim nearer to the rocks for the best viewing opportunities.
Get More Fun by Joining a Snorkeling Tour
Snorkeling in Tioman can be fun as you get the chance to experience the spectacular underwater marine life here. Even if you are a first-time snorkeller and have no experience at all, there are many tour operators here who are more than willing to get you started on your snorkel journey in Tioman.
On the other hand, if you prefer to get rid of all the hassle involved with renting snorkelling gear, hiring a boat, or scratching your head thinking how to go to these snorkeling spots – you might want to consider signing up for a tour package. Such packages are offered by agencies like us or by the many dive shops or dive centers on Tioman Island.
Depending on the tour that you sign up for, most snorkelling packages include accommodation and full meals.
---
Popular Tour Packages
2d1n Tioman Snorkeling Tour Packages:
---
3d2n Tioman Snorkeling Tour Packages:
---
4d3n Tioman Snorkeling Tour Packages: