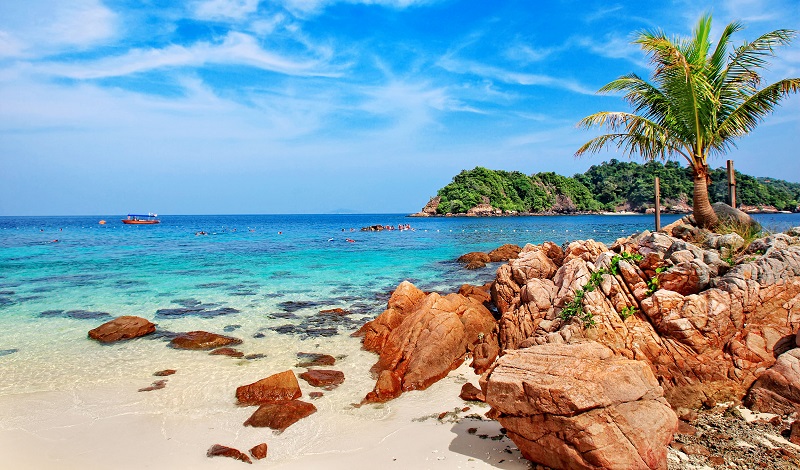 Have you ever imagined having a holiday in a heavenly beautiful island surrounded by crystal clear waters, in a mystical rainforest with exotic, rare tropical plants and lofty trees, in revitalizing hill resorts or fascinating coastal villages with interesting cultural pursuits? Such destinations are not only found in dreams but in the Peninsular's East Coast Region.
The region offers a charming mixture of culture, nature and a serene atmosphere that is suitable for visitors at all age. There are 3 states in the East Coast region, Pahang, Kelantan and Terengganu with Pahang being the most developed state among the group, Kelantan and Terengganu beckons with more countryside landscapes and an old-world charm. For those who are familiar with the West Coast of Peninsular will recognize a complete difference in the East Coast. Here, the clock seems to rotate much slower and the bustling city life makes way for a laid back lifestyle.
Within this region resides Taman Negara, a 130 million-year-old tropical rainforest. Much to the interest of beach lovers, the world famous islands of Pulau Tioman, Pulau Redang, Pulau Perhentian and Pulau Lang Tengah offer getaways and underwater adventures that could not be experienced elsewhere. A range of high end hill resorts in Cameron Highlands and Genting Highlands are also among the incredible attractions within the region.
Line up with unique attractions, the East Coast Region is a haven of serenity, ideal for a relaxing vacation. Come and be mesmerized by the enchantment offered by this incredible region of Peninsular.
States in East Coast Region
Popular Attractions in East Coast Region