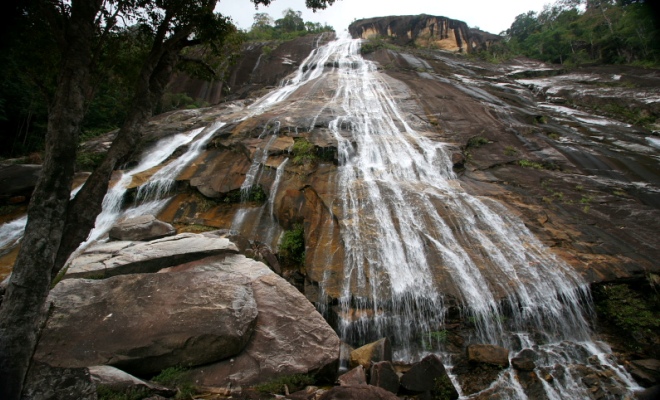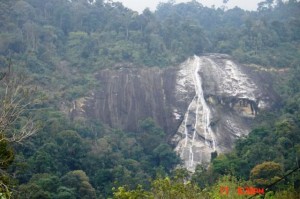 Gunung Stong in Kelantan, is the place to go if you are in for a little bit of rough adventure, it is often recommended as one of the most exceptional eco-tourism destinations in Malaysia. Even the journey to get there is exciting in itself, whether by rail or road, you will pass by quaint Malay villages (for example, the village of Dabong, which is about 155 km from Kota Bharu, the capital city of Kelantan), and this offers an opportunity to observe how traditional Kelantanese go about their daily lives amidst peaceful and stress-free surroundings, oblivious to the hustle and bustle of Kota Bharu, which seems very far away from the village ambiance.
Gunung Stong (1390m) lies in an area earmarked as 'Mount Stong State Park'. The park used to be called Jelawang Jungle, and is home to exotic tropical wild lives including tigers, elephants, gibbons, and hornbills – to name a few. If you are lucky, you might just stumble upon the rafflesia – which is a very large flower, in fact the largest ever known in the world! Needless to say, this area contains rich and unexplored species of plants, many of which have medicinal values and are yet to be tapped for human use.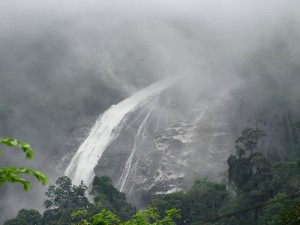 Apart from Gunung Stong, there are two other peaks in the area that have become favorites of tourists who love outdoor activities – namely Gunung Baha (1395m) and Gunung Ayam (1480m). At Gunung Stong, you will revel in the crisp air and cool waters of the Stong waterfall, which is about 305m. This waterfall is one of the tallest in the region, and cascades down from the peak – no doubt an amazing experience, especially if you take into account the incredible background sound –crushing water on solid granite rocks.
Apart from the waterfall, tourists can wonder at the nearby areas in order to have a visit at the caves (for example, Gua Gelap (translated 'Dark Cave'), Gua Kris ('Kris Cave'), Gua Pagar ('Fence Cave') and Gua Ikan ('Fish Cave'). The trails that take you around have enough characteristics to keep you busy exploring and admiring – with a lot of opportunities to dip into cool and refreshing waters in brooks and pools along the way. At dusk, camp at Baha's for the night to experience the eerie and bizarre sounds generated by the Mother Nature.
A trip to Gunung Stong is a trip back to nature. In a time when modern stressful life becomes quite unbearable, Gunung Stong and its surrounding areas provide the peace and tranquil that is eagerly needed by the soul.