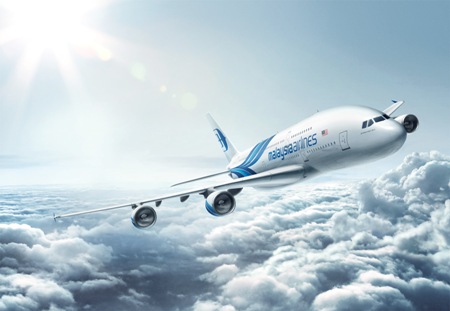 A well connected country located in South East Asia, Malaysia is one of the countries in Asia that operates the highest flight frequency annually. Not only popular as international tourist destination, Malaysia airports are one of the busiest transit hubs for international traveler. With so many direct flights directly touch down to this beautiful country, getting into Malaysia for business or holiday purposes are never been that easy and convenient.
International Airports in Peninsular
There are many airports in Malaysia that receive international flights, whether you are coming to any cities or islands in the country, there must be a point for you to touch down. The busiest international airports in the country are Kuala Lumpur International Airport (KLIA) and the Low Cost Carrier Terminal (LCCT) with the latter being operated by the popular budget airline AirAsia. Both airports are located in the district of Sepang and about 45 minutes drive away from the Kuala Lumpur city centre. If you are planning for a vacation in one of the most popular islands in Malaysia, Langkawi Island also homes to an international airport. Qatar airlines, Virgin airlines, Singapore airline, Malaysian airline and Oman Airline are few of the airlines operate flights to this famous island. Many of the international airlines also operate flights to some of the cities in Malaysia such as Penang, Melaka and Johor.
International Airports on Borneo Island
If you are heading to Sabah or Sarawak in East of Malaysia, Kota Kinabalu International Airport, Kuching International Airport and Miri International Airport are some of the easy accessible airports in Malaysia. Most of the visitors are attracted to Sabah by its surrounding islands, although there is no international flight available to these islands, but visitors can easily catch a domestic flight to visit one of these spectacular island. One of the highest traffic airports is the Tawau Airport that serves thousand of diving and snorkeling nerds each year. From Tawau, it is just 1 hour away to Semporna, the gateway to islands paradise.
With plentiful of airlines operate international flights to Malaysia each day, the competition is rather fierce. Such scenario is perfect for travelers as there are many cheap flight tickets available for grab. If you are planning for a vacation in Malaysia, it is recommended to check out the airfares from numerous travel website as these websites may from time to time showcases some travel deals. As soon as you spot a deal, you should grab it immediately as the fares may be increased minute by minute. To avoid any ticketing issue, you can also check with your local travel agencies where they will be more than happy to book a ticket on your behalf.