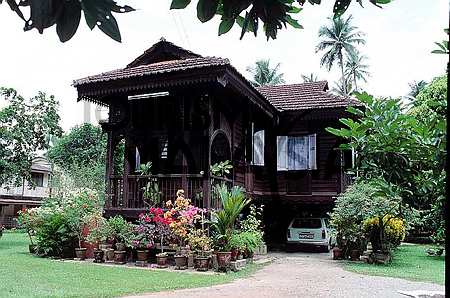 Sunny and beautiful, Malaysia is the perfect destination for those looking for a piece of tropical paradise on earth. Malaysia home stay is one of the most excellent ways to enjoy this gorgeous tropical country. Considered to be one of the most tremendous tourist destinations in the world, Malaysia is filled with plentiful of natural beauty, peaceful atmosphere and fantastic scenic rainforests, all equaling to a vacation that is not comparable to any other destination on earth. With an incredible diversified of biodiversity and some of the most spectacular fauna and flora found on the planet, come to Malaysia, and be mesmerized by the natural beauty the land has to offer.
Accommodations to suit every traveler with every budget can be found here, from 5 stars luxury hotels to home stay that are cheap and economical. If you plan to blend into the local multicultural community and experience the Malaysian lifestyle, then home stay is the way to go for. With plenty of home stay available, travelers can easily find beautiful houses in the countryside or in the forestry overlooking the magnificent natural beauty. In addition, home stay in bustling cities such as Kuala Lumpur, Seremban, Penang and Melaka can be widely obtained.
Rent a home stay in the bustling city of Kuala Lumpur or if you wish to enjoy in the secluded countryside, Perak is the place to go. To experience the diversified of Malaysia's multi-cultures head over to the state of Penang or visit Melaka for a look back into this tiny South East Asia country's rich British, Portuguese and Dutch heritage. Pahang and Terengganu also offers some magnificent home stay options with some even offer paddy view and mountain view.
From simple Malaysia home stay with basic furniture to those that come completely furnished with a workforce to make your stay more pleasurable; there are all types of home stay to suit every budget. Since home stay rentals are widely preferred by traveler, it is a wise choice to make an advanced reservation for the place you would like to stay in.