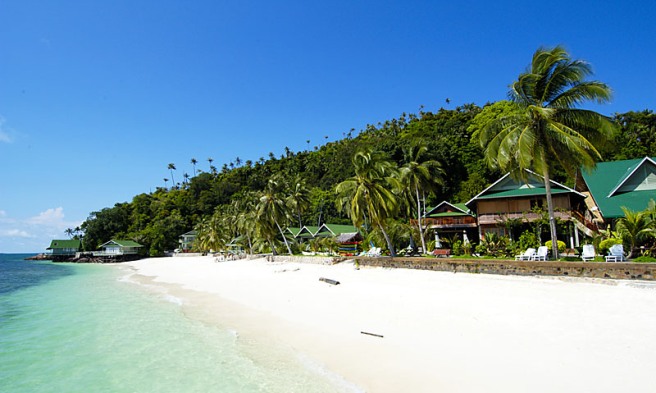 For visitors who are looking for tranquility and peace, Pulau Rawa is the best island to visit. Whether you are looking for a weekend getaway or looking to discover the beautiful underwater marine life, Pulau Rawa has it all to offer.
Tour Highlights:
Private island in Johor with short travel distance from Mersing Jetty (30 mins boat ride).
Beautiful coral reefs just meters away from the beach.
Powdery white sandy beach.
Water slides built at seaside, perfect for family with kids.
Wide range of room options to cater for different needs.
Wide range of activities provided in the resort.
Wide spread of local & international cuisines served from the resort restaurant.
---
Itinerary:
Day 1:
Depart from Mersing Jetty to Rawa Island (exact schedule to be informed 1 day before travel)
12.30pm – 2.30pm – Lunch in resort, after that, free on own leisure
2.00pm – Check in to room after 2.00pm
7.00pm – 9.00pm – Dinner in resort
Meal plan: Lunch & Dinner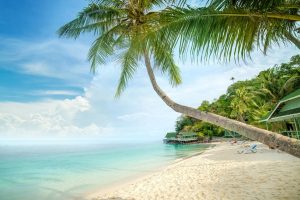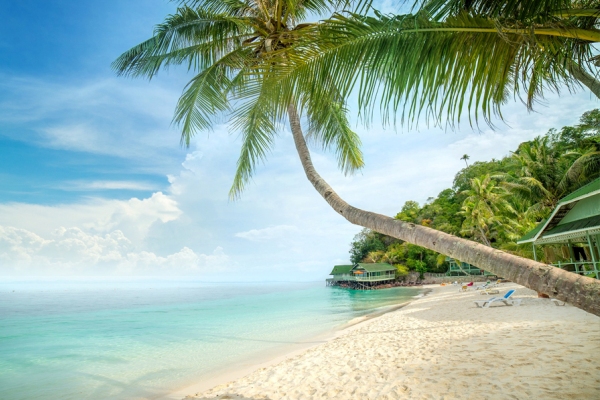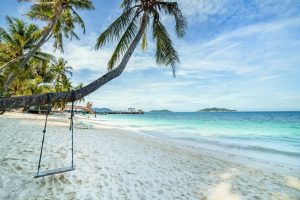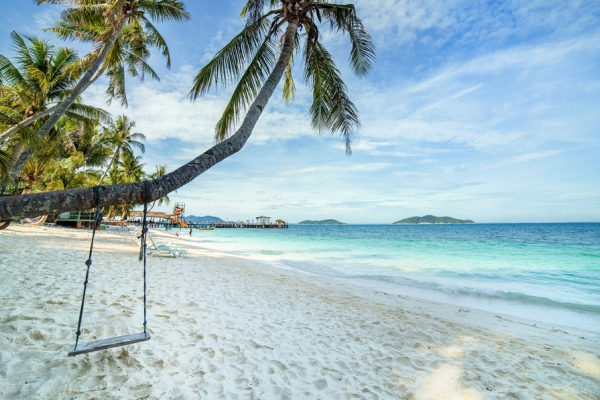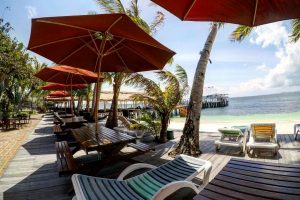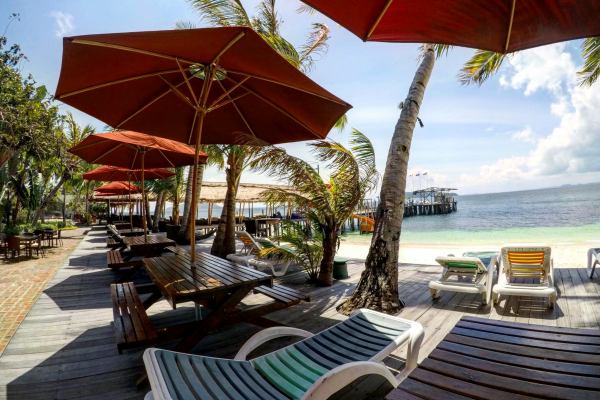 ---
Day 2:
8.00am – 10.0apm – Breakfast in resort
12.30pm – 2.30pm – Lunch in resort, after lunch, free and easy or enjoy in resort.
7.00pm – 9.00pm – Dinner in resort
Recommended activities: Snorkeling around the beach, kayaking, trekking to viewpoint to enjoy beautiful scenery, try the adrenaline filled water slides and many more exciting water sports.
Meal plan: Breakfast, Lunch & Dinner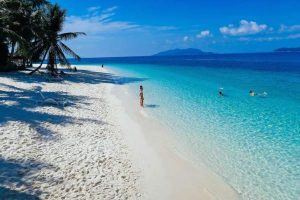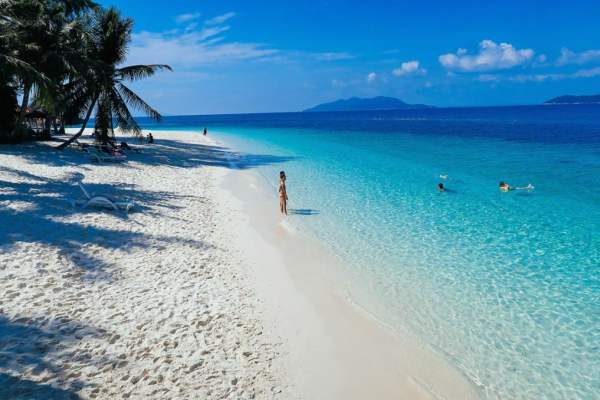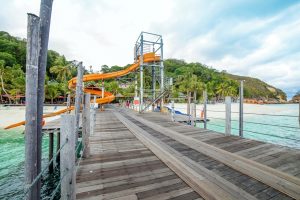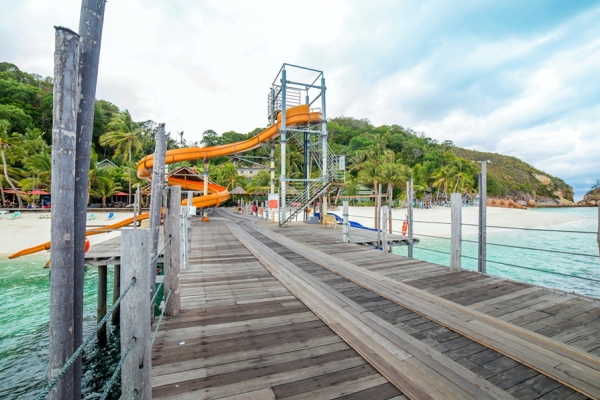 ---
Day 3:
8.00am – 10.00am – Breakfast in resort
12.00pm – Check out before 12.00pm
Depart from Rawa Island to Mersing Jetty (exact schedule to be informed 1 day before travel)
Meal plan: Breakfast
---
Includes:
Welcome drink in resort upon arrival.
2 breakfast, 2 lunch and 2 dinner.
2 night accommodation.
2 ways boat transfer Mersing Jetty-Rawa Island-Mersing Jetty
Excludes:
Tourism Tax (For Non Malaysian Guest)
Marine Park Fee
Johor National Park Fee
Additional activities:

Snorkeling equipment set rental at RM17 per hour.
Kayak rental at RM28 (single) and RM38 (double) per hour.
Pedal Boat at RM30 per hour.
and many more, please check the comprehensive activity price list at resort front desk.

Corkage fee for alcoholic beverages brought to the resort.
Important Notes:
Itinerary and package content is subject to last minute changes due to weather or operational issue.
Boat departure timing is subject to tide level, the exact departure time will be given 1 day before travel.
Charter boat is available at RM500 per boat per way if guest missed the scheduled departure (if tide condition permits).
Toothbrush, toothpaste and beach tower is not provided by the resort.
Photos credit: Rawa Island Resort
Photos Gallery:
Rawa Island Resort
Waterfront Bungalow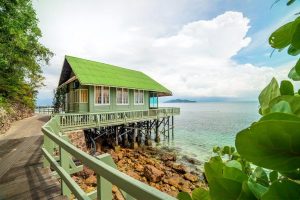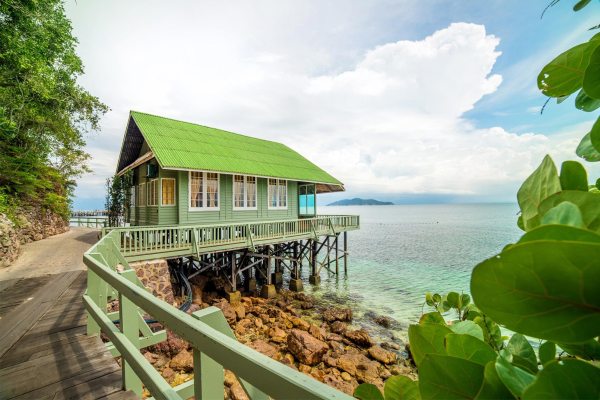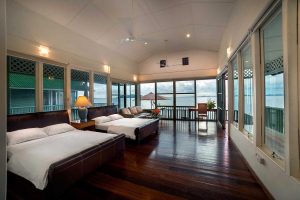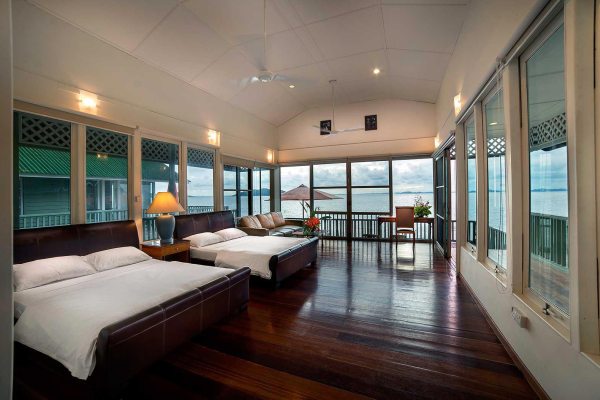 Beachfront Chalet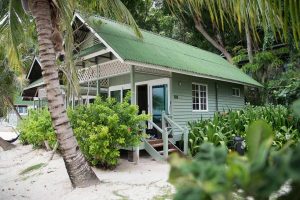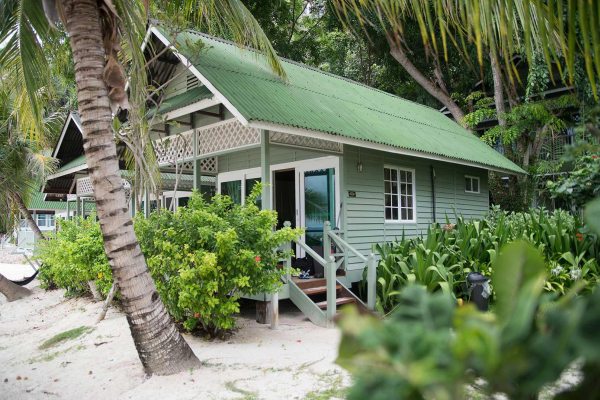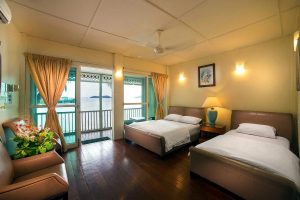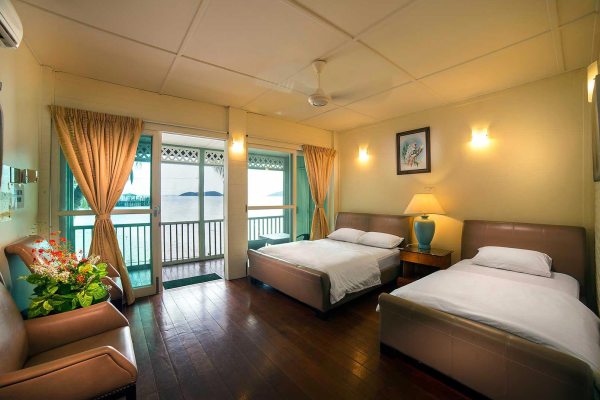 Frangipani Villa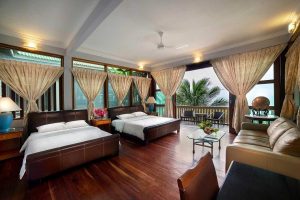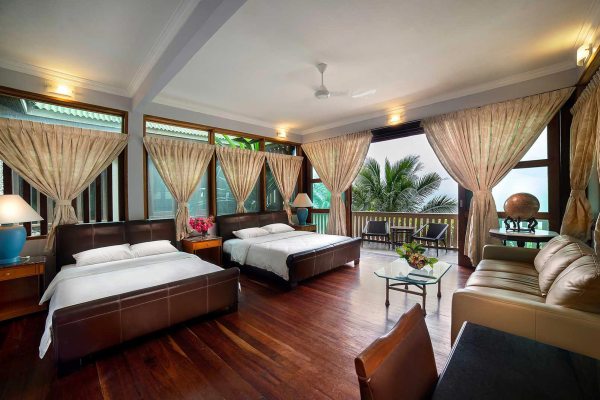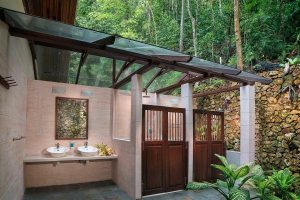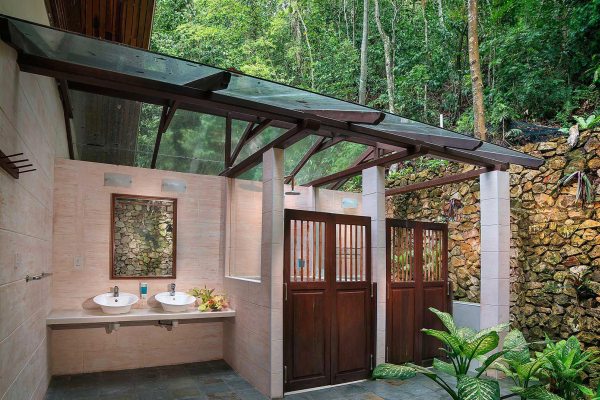 Hillside Deluxe Room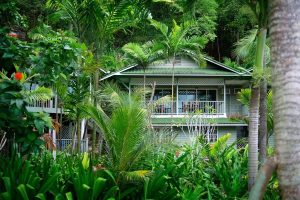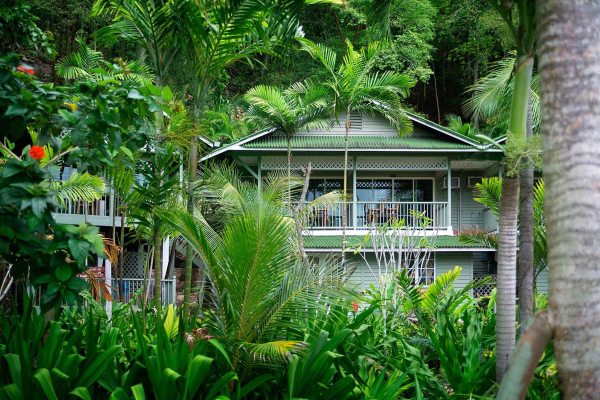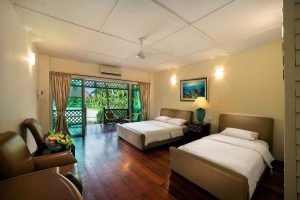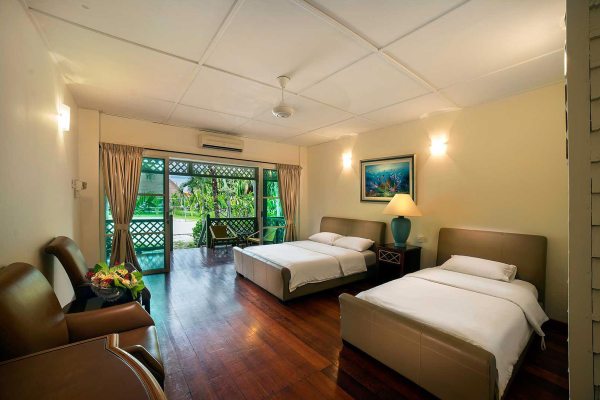 Rawa Island Resort Beachfront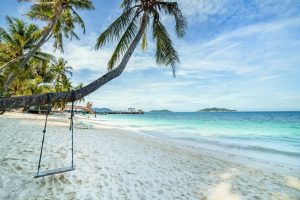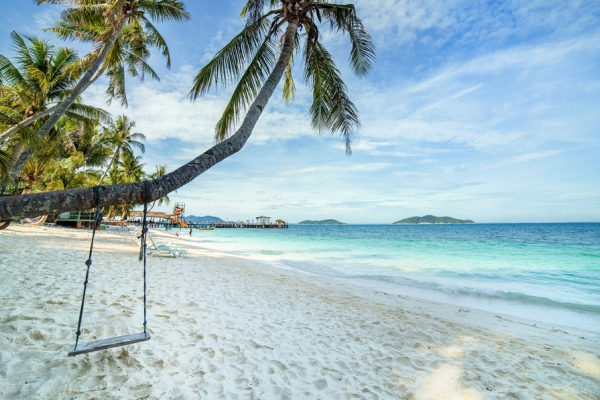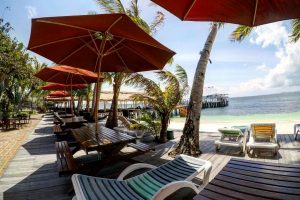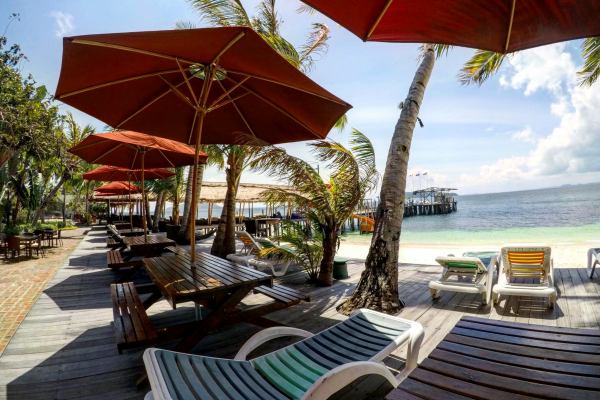 ---
Package Price: RM (per person)
Validity: 1 Mar – 31 Oct 2019
Pricing is calculated based on per person 
Chalet Type
Single
Twin
Triple
Quad
Hillside Deluxe
Double Bed Room
1,930
1,245
N/A
N/A
Double + Single Bed Room
2,420
1,490
1,180
N/A
2 Double Bed Room
2,700
1,630
1,270
1,090
Beach View/Beach Front
Double + Single Beach View Room
2,790
1,670
1,300
N/A
2 Double Bed Room
3,360
1,960
1,490
1,260
2 Bedroom (1 Double) + (2 Single)
3,560
2,060
1,560
1,310
Frangipani
Double + Single Bed Room
2,430
1,490
1,180
N/A
2 Double Bed Room
3,650
2,100
1,590
1,330
3 Double Bed Room (A)
4,470
2,510
1,860
1,530
4 Double Bed Room (B)
5,920
3,249
2,340
1,900
Waterfront
Double Bed Room
2,620
1,590
N/A
N/A
2 Double Bed Room
4,470
2,510
1,860
1,530
2 Bedroom (1 double) + (1 double + 1 single)
4,830
2,690
1,980
1,620
3 Bedroom (1 double) + 2 units (1 double + 1 single)
6,100
3,320
2,400
1,940
Add on 1 adult – RM560 per adult
(applicable for Frangipani Double Bedroom A & B, Waterfront 2 & 3 Bedroom only)
Add on 1 Child (4-12 years old) – RM450 per child
Infant (0-3 years old) – FOC
---
Whatsapp us to get more details!

We are reachable by call too:
+6010-2216385
You may also fill up the Inquiry Form below:
Updated: 17 JAN 2019
Customer Reviews on Rawa Island Resort Package
HolidayGoGoGo - Island, Beach & Cruise Tour
Average rating:
3 reviews
Feb 15, 2019
If you want a short holiday, but not far from Singapore, we recommend going to Pulau Rawa. This place is very clean. By speed boat from Mersing, the ride time will not be too long. The time of the boat depends on the tides. If you love diving, try Orca Scuba diving. The staff is very friendly and has done a good job preparing for us. It is close to the beach and you can see amazing corals and fish. We even saw a turtle. Climb up the hill to see the South China Sea. Spectacular sea views. The bad side is mosquitoes. They are small and stink. Ouch!
Feb 1, 2019
We recently went to Rawa. We live in the rather expensive Rawa Island Resort. There is another accommodation next to this resort. However, the beautiful slide into the sea belongs to the Rawa Island Resort. The beach is beautiful and offers plenty of relaxing places along the beach. You can order some drinks, relax by the beach, and enjoy the beautiful atmosphere and beautiful scenery. Rooms can be beachfront, beachfront or hillside. The beachfront is great and you can walk straight from the room to the beach. You can take a walk around this island. Some boardwalks are great and offer excellent shooting areas. You will pass the cactus garden along the way. The dive center is located at the northern end of the island which is relatively expensive compared to other dive sites on other islands. During our dive, visibility was poor and we couldn't see many marine lives. The resort is a great place to relax in the family, and you will enjoy the wonderful atmosphere when you get along with friends.
Feb 1, 2019
Nice resort, laid back atmosphere. Not top, but also a bit cheaper than other resorts in the area (Nikoi, Batu Batu). We like slides, the beach is the best I have ever seen, very close to Singapore, very clean. No plastic, great snorkeling and great sunsets. Disadvantages: The food is not very good (but not completely bad), and they take a while to refill, and the sun loungers are more beautiful with a soft deck at the top. Our rooms are beautiful and spacious, with 2 double beds and a shared living room in each room, perfect for large groups/families. Beautiful views from the balcony, but it takes about 5 minutes to walk there!