Tour Highlights:
Artistry tour to BatuBulan Village and learn about the famous Batik processing and hand weaving cloth.
Enjoy the tranquil ambiance and take a dip of cooling water at the beautiful Tegenungan Waterfall.
Join the local people for Holy Water shower at Tampak Siring Temple to get blessings in life.
Have lunch while enjoying the breathtaking view of Mountain of Batur and Lake Batur.
Visit the religious sites – Bedugul Ulun Danu Temple, Tanah Lot Temple, and Pura Luhur Uluwatu.
Experience the cool ocean breeze at Tanjung Benoa Beach and explore adventurous water sports.
---
Itinerary:
Bali time zone
Day 1 :
As you arrive in Bali International Airport, our staff will meet and greet you at the arrival hall then transfer you to your accommodation. After checked-in to the hotel, have a quick rest and we will head to one of the local restaurants for dinner.
Meal Plan: Dinner
---
Day 2 : 
Enjoy a scrumptious breakfast at your hotel before begins your exciting journey visiting the beautiful Bali! Be at the hotel lobby by 8:30 AM and our driver will pick you up and leave to our first destination – Batu Bulan Village. The village is popular for its artistic ambiance where it displays fine Balinese artworks. It is a must to visit the fantastic batik hand weaving making process, where you will be overwhelmed by the vibrant colors and patterns of this unique woven fabric. You may also get yourself some Batik collection from BatuBulan Village!
After that, we will head to Tegenungan Waterfall, a beautiful natural attraction that hidden in the lush green of the Bali forest. Walk into the entrance and welcomed by a great view of the waterfall from the top, prepare to take a dip in the chilling fresh water to cool yourself down from the hot sun in Bali! Enjoy your time at the Tegenungan waterfall and feel the serenity to calm your mind.
Batu Bulan Village, Tegenungan Waterfall

Then, we will head to Tampak Siring Temple, or also commonly known as the holy spring water temple. The temple is popular among both the local people and tourists as it is believed that the spring water sourced from the springs at this ancient temple will melt all the bad influences and adverse events from our lives. Later we will visit Tampak Siring Presidential Palace, a building built by Indonesia's first president, Soekarno back in the year 1957. We will stroll around the palace and admire this beautiful piece of architecture, where majestic is the only word to describe.
Our driver will then drive you to Kintamani Village for a fusion lunch. On the way to lunch, our guide will stop by at Tegallang Rice Terrace, however, it is an optional visit. While having your lunch, choose your best seat to enjoy the amazing view of Mountain of Batur, one of the active volcanos in Bali and also the Batur Lake nestled in the crater. Don't miss out on the opportunity to snap these scenic photos!
Tampak Siring Temple, Kintamani Village, Ubud Traditional Market

On the way back, we will drop by at Ubud Traditional Market, you will be amazed by thousands of traditional art and handicrafts that are genuinely made by local Balinese, fills every corner of this chaotic market. It is worth getting beautiful silk scarves, shirts, Balinese wood statues or even handmade woven bags, baskets or hats as a souvenir for friends and families, or just a memoir item for yourself. We will be having dinner at a local restaurant and our driver will send you back to your hotel after that.
Meal Plan: Breakfast, Lunch, Dinner
---
Day 3 : 
Enjoy a delightful breakfast at the hotel and today we will be visiting two stunning temples in Bali! Our driver will pick you up from the hotel at 9:00 AM and leave for our first destination today – Bedugul Ulun Danu Temple, also well-known as the floating temple. Situated at about 1,500 meters above sea level in Lake Beratan, it is definitely an enjoyable walk in the breezing air. As the thin mist rises in the air, with the Balinese temple, stood behind, it appears to be mystical and surreal.
We will be having our lunch at a local restaurant before heading to our next destination – Tanah Lot Temple. Get your camera ready for this most photographed temple in Bali! As you arrived, you will see the Tanah Lot Temple is dramatically located at the edge of the rocks, giving it a unique and majestic look especially when the sea waves hit against the edge of the rocky islet. Despite the crowd, the amazing sunset is unarguably one of the best views to catch! Enjoy the magical sunset view to wrap up our journey today.
Bedugul Ulun Danu Temple, Tanah Lot Temple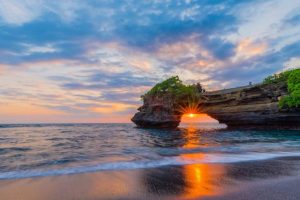 We will have dinner at a local restaurant and our driver will drop you back to the hotel after that.
Meal Plan: Breakfast, Lunch, Dinner
---
Day 4 :
Enjoy a fulfilling breakfast at your hotel and our driver will pick you up from the hotel lobby at 10:00 AM. Today, we will be heading to Tanjung Benoa Beach, a small peninsular in the south of Bali. As you arrived Tanjung Benoa Beach, get a warm welcome by the stretched-long pearl white sand and calm sea waves rhythm. You may want to have a relaxing stroll on the beach or rent a beach bench for sun-bathing. As you walk along the beach, there are also plenty of water sports where you can enjoy thrills of jet skis, parasailing or wild banana boat rides!
At noon, we will be having lunch at a local restaurant. Then we will leave for Pura Luhur Uluwatu, one of the nine key directional temples, also a sacred temple to the Hindus. The temple sits at an impressively steep clifftop, where it feels like a guardian to Bali watching the borderless Indian Ocean. The Pura Luhur Uluwatu is believed to be existed as earlier as 11th century, you may take your time to roam around this historical architecture, amazed by the spectacular views and you can even witness religious rituals at times!
Tanjung Benoa Beach, Pura Luhur Uluwatu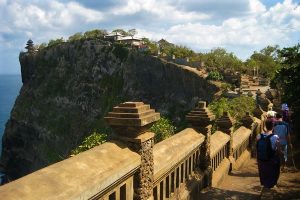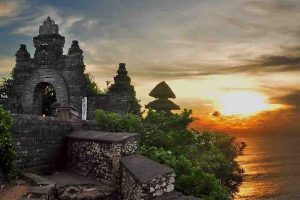 We will head for dinner at a local restaurant in the evening and our driver will drop you back to the hotel.
Meal Plan: Breakfast, Lunch, Dinner
---
Day 5 :
Enjoy your breakfast and the hotel and spend free and easy time at the nearby neighborhood for last minute shopping spree! As you checked out from the hotel at 12:00 PM, our driver will schedule your pick-up time and leave to the airport for your outbound flight. See you again, Bali!
Meal Plan: Breakfast
---
Includes:
4 Nights accommodation
Breakfast, Lunch & Dinner as stated in the itinerary meal plan
2 ways Bali airport transfer
Tour as per itinerary
Entrance Fee as mentioned in the itinerary
English speaking guide
Deluxe Private Coach Service
---
Excludes:
Flight ticket to Bali
Travel Insurance (strongly recommended to purchase)
Guide & Driver Tipping: RM 10/Pax/Day
Any other service/tax/entrance ticket not stated in the

Includes

section
---
Important Notes:
Itinerary and package content is subject to last-minute changes due to weather or operational issue.
Activity stated is provided on a complimentary basis, no refund will be made for cancellation of activities due to weather or operational issue.
Holidaygogogo reserves the right to change to other hotels in the same class if the hotel stated below is not available during the travel date.
No changes in room arrangement are allowed after full payment made.
Child with an extra bed will charge 90% of the adult rate.
Child with no extra bed will charge 65% of the adult rate.
Infant below 1-year-old (based on date of birth) is free of charge.
Other terms and conditions for booking.
All pricing are inclusive of related taxes.
---
Package Price: RM (per person)
 Promotion Price
Booking Period Till: 31 Mar 2020
Travel Date Till: 20 Dec 2020
Pricing is calculated based on per person
Hotel
Group Size
2 Person
3-6 Person
7-10 Person
> 10 Person
Legian Paradiso Hotel (4*)
870
860
850
840
B Hotel & Spa (5*)
1,015
1,005
985
970
Child with an extra bed will charge 90% of the adult rate.
Child with no extra bed will charge 65% of the adult rate.
Browse More Resort Photos:
Legian Paradiso Hotel (4*)
B Hotel & Spa (5*)
**A surcharge of RM 45/Room/Night will be charged on Malaysia Public Holiday  (Started a week before and after of the Public Holiday depending on hotel policy).
---
WhatsApp us to get more details!
Please WhatsApp us by clicking the WhatsApp Button.
We are reachable by call too:
+6016-3526385
+6010-2216385
You may also fill up the Inquiry Form below:
Related Bali Tour Packages:
Updated: 30 Jan 2020
Customer Reviews on 5d4n Best of Bali Tour Package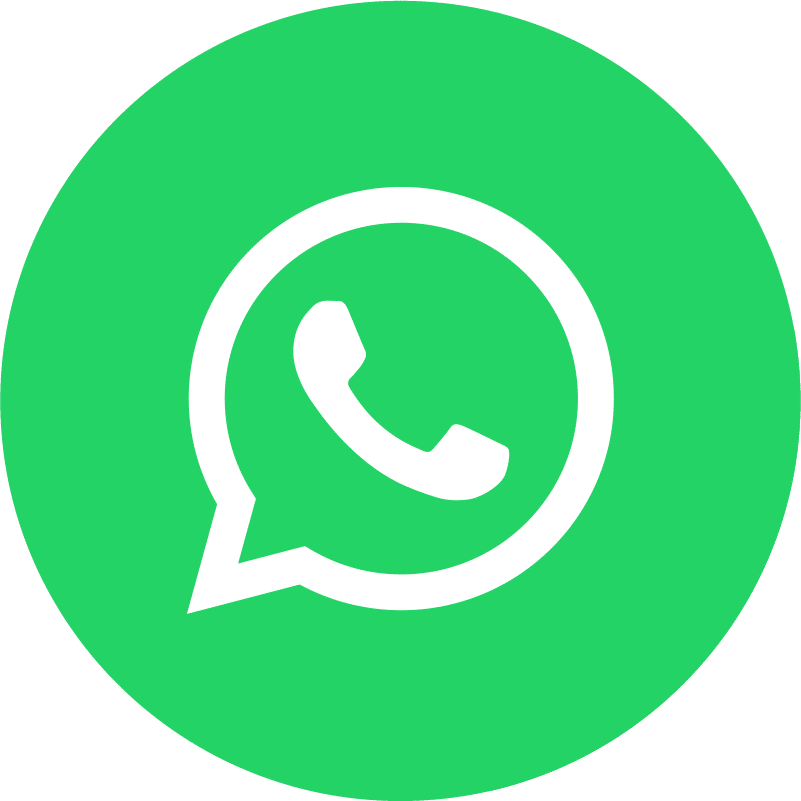 HolidayGoGoGo
Average rating:
1 reviews
Feb 24, 2020
The itinerary is good, not so rush, the guide is friendly and nice, take care of my parent well. The hotel is nice and new, breakfast with a lot of varieties. Only one thing that the traffic condition in bali is too crowded, we taken 1 hour from hotel to tanah lot, it is only 20+ km 🙁 Other than this, we are satisfied with the tour.